10 Reasons Couples Love Banjaran Hotsprings Retreat - Ipoh, Malaysia
Find out why we think this unique resort in Malaysia makes a wonderful setting to whisk away your sweetheart for an unforgettable romantic escape – whether you're booking a once-in-a-lifetime trip with secret plans of popping the question, choosing your honeymoon destination or just in need of a intimate getaway for two.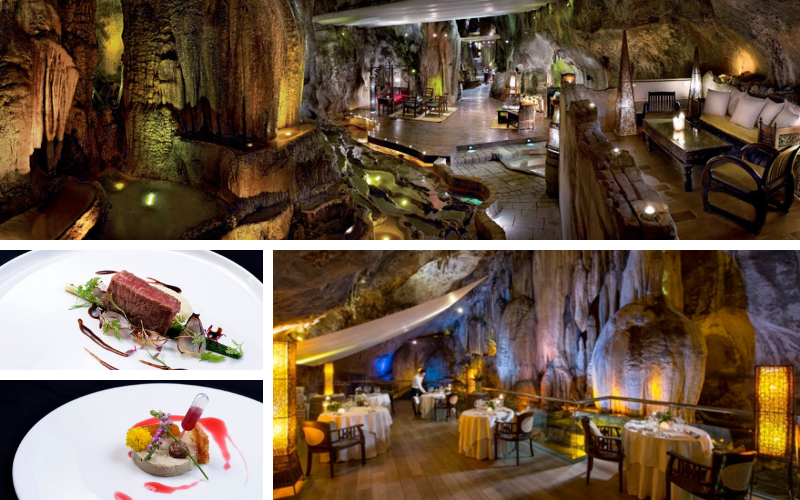 REASON 1: It's a once-in-a-lifetime proposal spot
Jeff's Cellar at The Banjaran Hotsprings Retreat is a deeply atmospheric setting to get down on one knee. Set in a limestone cave complete with enchanting lights and breathtaking water features, this wine bar offers an idyllic backdrop for a proposal in one of their quiet nooks or crannies. Meanwhile, your partner can delight in fine Indonesian cuisine - talented chefs can grill up the freshest premium seafood and meats, along with local fruits and vegetables - while you focus on getting over the jitters ahead of popping the question. Jeff's Cellar opens only at dinner-time, and with a maximum capacity of 50 you'll need to make a booking in advance.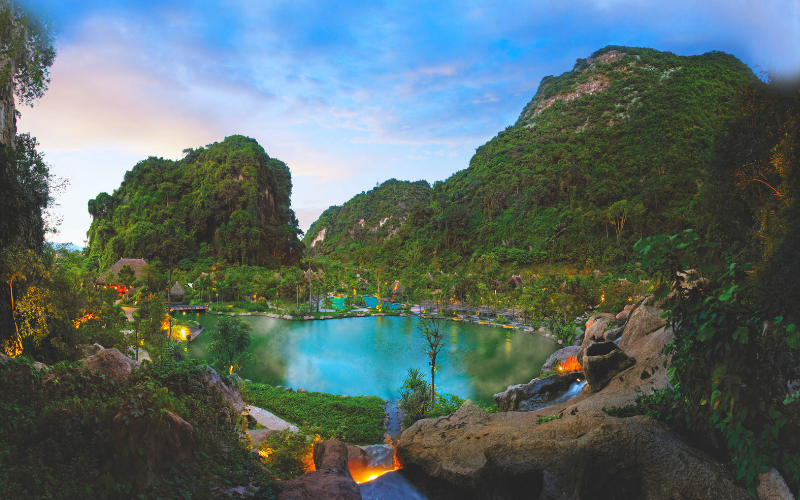 REASON 2: You can arrive at the resort in the most epic style

For those seeking a truly remarkable trip, the Banjaran can arrange a chartered helicopter for you and your beau. You'll be hard pressed to think of a better way to arrive for any special break in your life. Imagine descending from the clouds amid ancient limestone hills, cascading waterfalls, natural caves and geothermal hot springs. Your partner will be greatly impressed, which will set the tone for you to whisk them off their feet in other ways...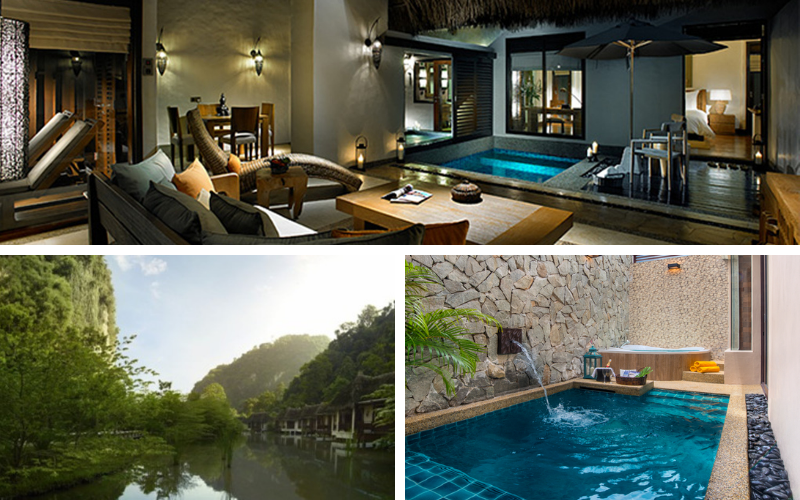 REASON 3: A private Jacuzzi awaits you
Luxury accommodation here means a pleasant choice between a Water Villa (complete with a canal view) or a Garden villa (facing the lush tropical gardens). Each room features its own bath tub and sunken Jacuzzi that comes with water from the geothermal hot springs. These charming features are romantically nestled side by side. You'll adore your private outdoor terrace and rain shower too.


REASON 4: Take a romantic stroll (with a twist)
If you're a couple who likes nothing more that a romantic walk in the afternoon during a holiday, you can do this at the Banjaran - in style. From the resort you can take a 15 minute hike to The Lost World of Tambun, an amusement park offering fun rides and other eco-adventure thrills. Guests of The Banjaran get free entry to the water park. Plus, there's baths and hot springs in case you prefer to keep things at a more leisurely pace.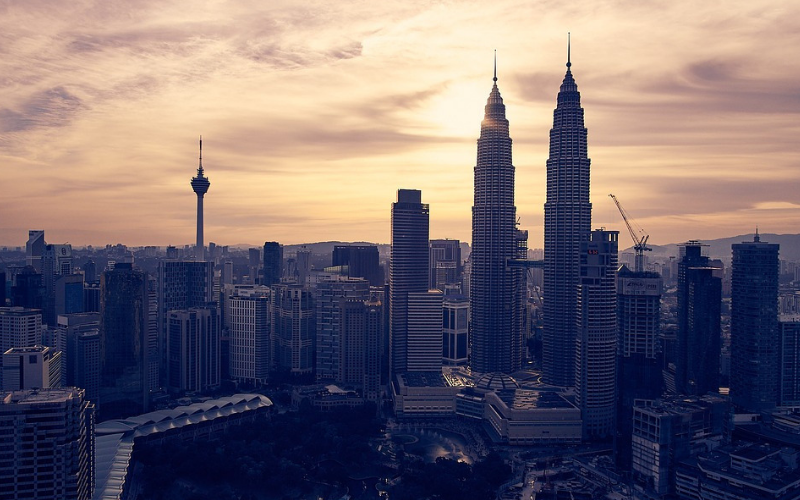 REASON 5: Malaysia's intoxicating capital city is close by
The ultra-modern skyline of Kuala Lumpur will make for a diverse experience than what you become accustomed to at your resort. That said, it could be no less romantic at times. A romantic sightseeing opportunity here is through dining 'in the clouds' at the KL Tower (one of the world's tallest buildings). There are some truly spectacular hotels for honeymooners or other lovers alike. The good news is that Kuala Lumpur is a mere two hours' drive from The Banjaran.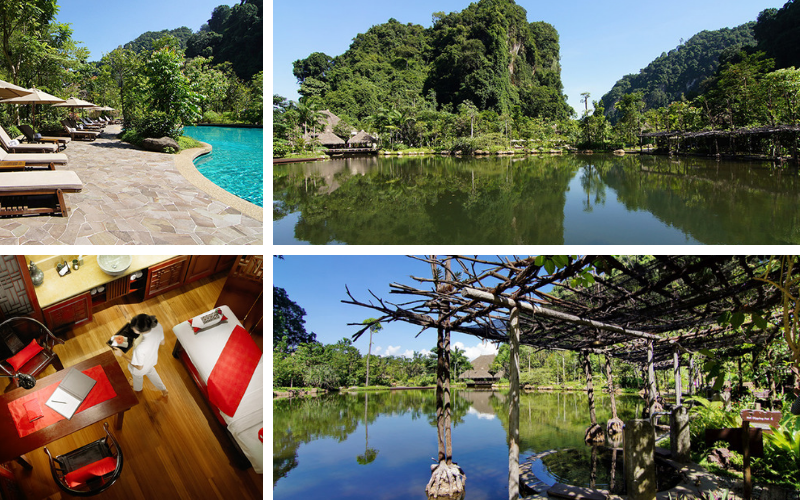 REASON 6: You can travel with a clear (eco-)conscience
The Banjaran puts a strong emphasis on supporting local industries and observes environmentally friendly practices. It's sustainable practices, which will make you feel even more zen about your trip, include:
Locally-made natural skincare ranges used in the spas
Electric buggies used to transport guests
Local vegetation and fruit trees for the fresh servings of healthy treat
Recycled wood used as decorative items
Eco-labelled printing paper and recycled paper
And of course, there's the natural use of geothermal hot springs water to power the villa hot tubs and pools!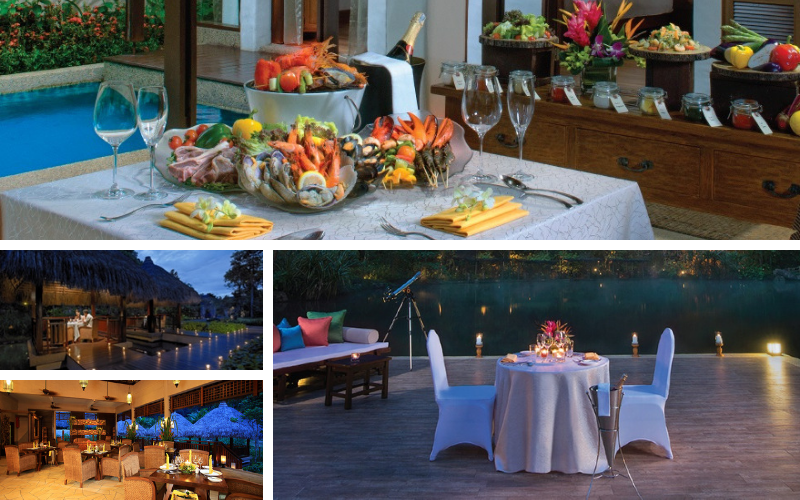 REASON 7: Have a candlelit dinner under the stars
The resort's Pomelo Restaurant is open throughout the day, and serves up some gorgeous organic dishes from special monthly menus amid superb views which you can take in from your gazebo seating. If you're considering a romantic meal in a more intimate setting, can do so from the enchanting Star Deck. There you can unwind with a seven-course gourmet dinner under the stars, with a beautifully arranged table setting. If you're feeling like a day between the sheets, you could also enjoy a specially prepared barbeque in your villa that's specially arranged by the resort.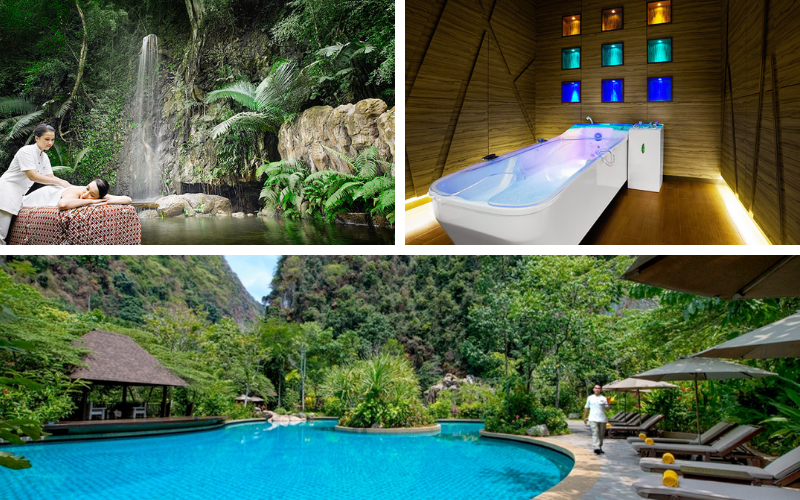 REASON 8: Combine love and wellness
The Banjaran's Wellness Programme could make for an ideal treat if you're planning to stay a bit longer at the resort. One option includes its fitness schedule, which takes place either through group sessions or one-on-one aerobic and holistic exercises. Designed to be both energising and reinvigorating, this programme includes a rainforest jungle trail along with a programme of targeted spa and wellness therapies. Elsewhere, you could chill at the Crystal Cave - which is filled with amethyst and quartz crystals that facilitate body and spiritual healing.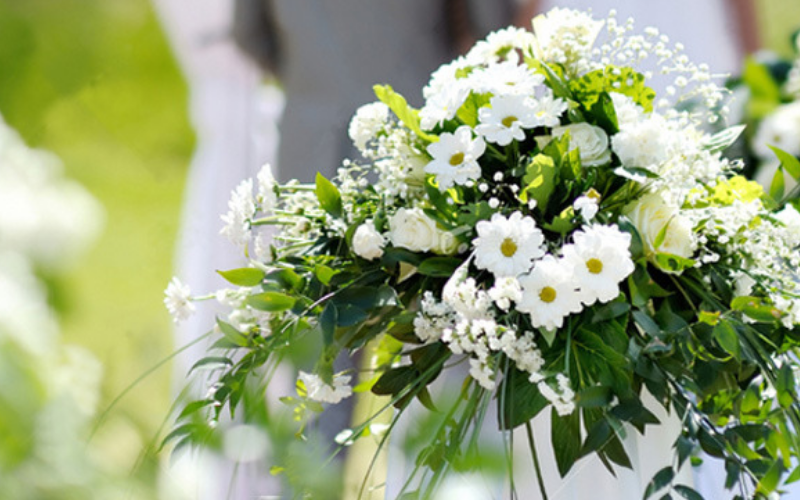 REASON 9: Create a marriage made in heaven
Celebrate your big day here through a ceremony of up to 80 guests. Staff here are renowned for their level of service, so you won't find it stressful to plan all the little details that further add to the magic of your wedding. Set against a stunning view of the hot springs, the Open Deck makes for a breathtaking backdrop and is an incomparable way to start your life as a married couple.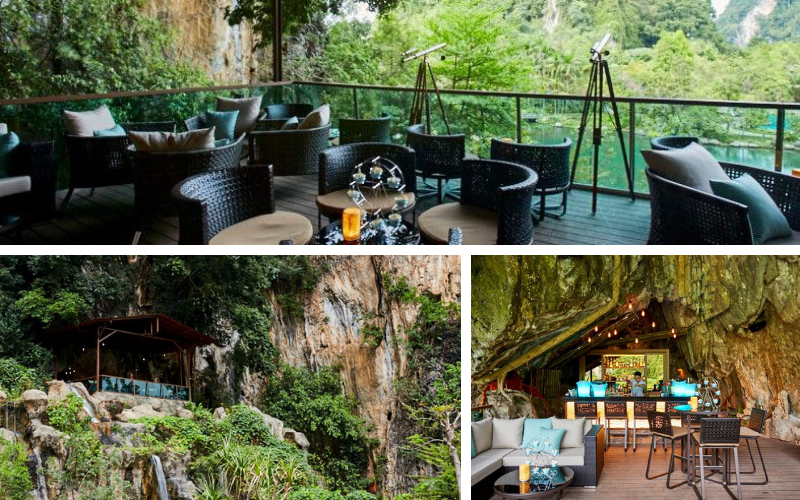 REASON 10: Guests will have plenty to see and do
Regardless of whether or not you plan to bring guests to a ceremony here - eloping can be lots of fun, after all - there is plenty to keep additional visitors occupied. There is a relaxing meditation cave on-site, along with the crystal cave and a large spa. Guests can enjoy a complimentary massage coupon for the spa. Afterwards, you can make the most of a coffee or a cocktail in a relaxed setting before paying a visit to The Pomelo restaurant in the evening.
The Banjaran Hotsprings Retreat - the essentials
This 16-acre resort is located in the town of Tambun, in the northern state of Perak in Malaysia. It is a 15-minute drive from the city of Ipoh, while the capital city of Kuala Lumpur is two hours away by car. Kuala Lumpur International Airport (KLIA) is situated in Sepang, which is less than 30 miles due south of Kuala Lumpur city centre. From Kuala Lumpur, it's easiest to travel to The Banjaran either by road or train to Ipoh.

Read more about The Banjaran Hotsprings Retreat.