16 of the Best Couples' Retreats - Worldwide
Ever want to just get away from it all?
Just the two of you...
You're definitely not alone!
And, for a proper escape (away from the stresses and strains of 21st-century living), why not combine your next romantic trip with a dose of healthy activity... soul-enriching holistic healing... or stress-relieving spa treatments?
Spa and wellness are big on many couples' priority list, so whatever your romantic reasons for a holiday, we've got you covered: from a spa and wellness honeymoon to an altogether different type of couples' retreat.
Here are some of our favourite picks from 16 countries across five continents...
#1 Cases de Son Barbassa | Majorca, Spain
Perfect for couples who… want a relaxing rural retreat with great food and wine (recommended for
romantic getaways and anniversaries)
Cases de Son Barbassa is a romantic rural retreat offering guests a unique open-air spa experience alongside gourmet Mediterranean cuisine. This utterly charming resort prides itself on high-quality service, sweeping countryside views, and the perfect balance of rural tradition and modern Majorca; all set among lavender, orange and lemon trees to create a symphony of colours and scents that instantly wrap around you and make you feel fine.
#2 Grand Hotel des Bains de Lavey | Switzerland
Perfect for couples who… want some natural healing (recommended for honeymoons and intimate romantic escapes)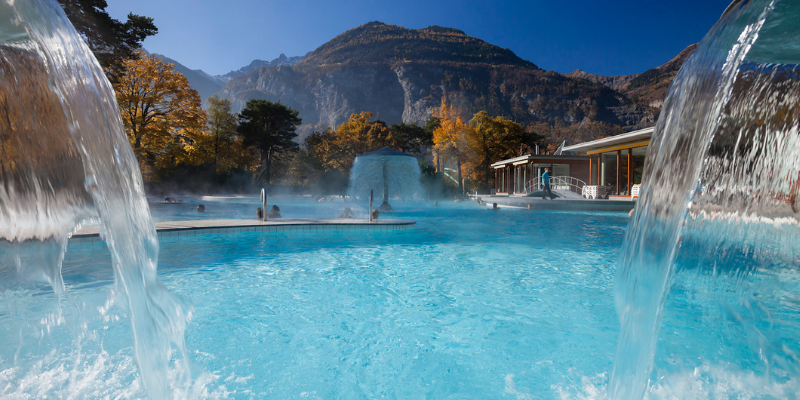 Stay at Grand Hotel des Bains de Lavey and experience the healing powers of Lavey thermal springs - much loved by the Romans for promoting wellbeing and health! Directly accessible in your bathrobe from your room, the baths will seduce you with three large pools of soothing thermal water of 1600 m2. The water is naturally warm, between 33 and 36 ° C and all facilities such as indoor and outdoor pools, bubble beds, massage jets, activated current route, saunas, steam rooms, light room wood, chromotherapy or the foot bath can be used free. Book the relaxation and romance package to include this amazing wellness experience alongside a luxury overnight stay in the Grand Hôtel des Bains gorgeous Superior Room with the view on our parc.
#3 Bushmans Kloof Wilderness Reserve & Wellness Retreat | South Africa
Perfect for couples who… seek health and adventure (recommended for honeymoons and once-in-a-lifetime holidays)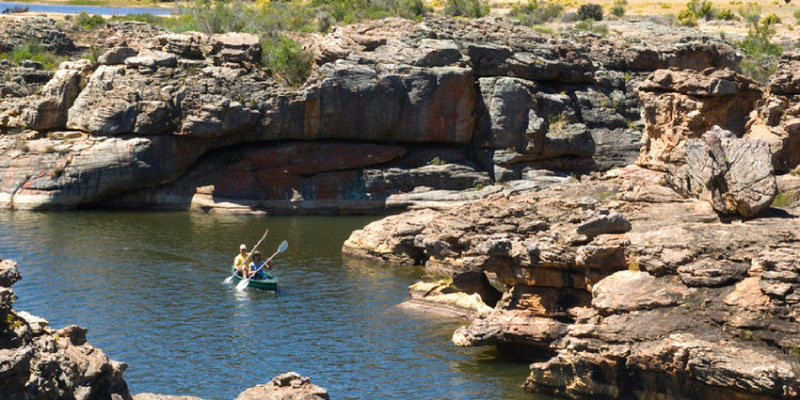 The choice of your welcome drink speaks volumes for the change in pace you can choose at this Western Cape resort. You can opt for a homemade rooibos iced tea… or a glass of sherry. The hotel's Crystal Steam Room is a heated haven where you can let go of any stress. Its health bar offers a great way to replenish and boost your energy levels before and after treatments. See more of the 5-star Bushman's Kloof, and enquire about a complimentary chauffer road transfer from Cape Town.
#4 Amanera | Dominican Republic
Perfect for couples after… luxury beach wellness trips (recommended for honeymoons and romantic celebrations)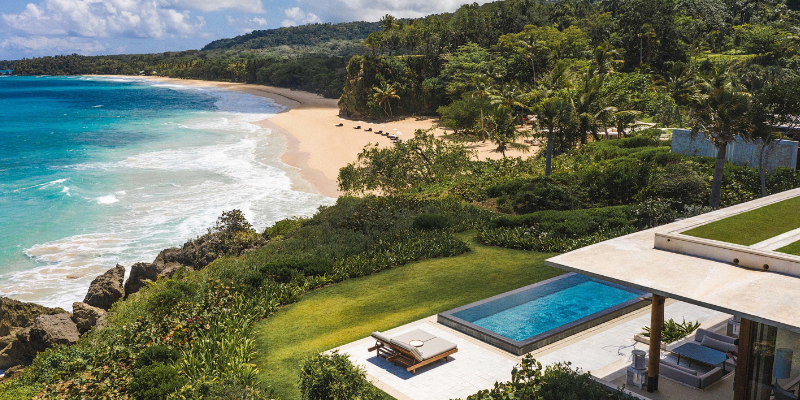 Back-to-nature experiences and traditional healing are on the bill at this luxury beach hotel resort in the Dominican Republic. You'll find it hard to resist their outdoor massage and yoga sessions. And this 5-star pile has a special Romance Offer, including couples fitness session, massage therapy, romantic bath and candlelight dining. Amanera also makes for an ideal base to explore the dramatic coastline and jungle of Playa Grande; making this a fabulous location for couples who like a bit of adventure to spice up their getaway. See more of what's on offer at Amanera
#5 Papillon Ayscha | Turkey
Perfect for couples who… are competitive (recommended for honeymoons, weddings and group bookings)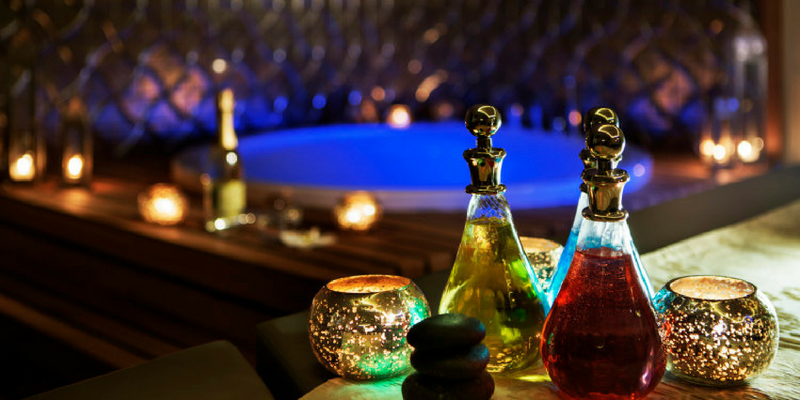 A haven for sports lovers and wellness, Papillon Ayscha is a Turkish gem which counts beach volleyball, airgun shooting and boccia among its activities. Unwinding won't be an issue thanks to its luxurious private lounge and Reborn Spa – completed by a Turkish bath, steam rooms, saunas, a fitness centre and plenty more. Find out how you can feel brand new after a visit to Papillon Ayscha.
#6 The Houghton Hotel & Spa | South Africa
Perfect for couples after… a luxury spa break (recommended for luxury romantic breaks and golfers)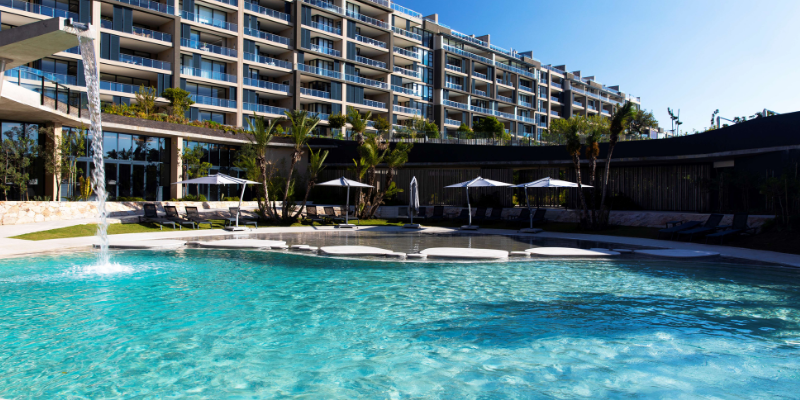 Recently voted South Africa's best hotel, The Houghton is a truly world-class spa and wellness destination featuring their flagship Amani Spa and Wellness Centre that boasts a stunning natural cold and heated zen pool, as well as a dedicated couples suite. A full range of pampering treatments and therapies – along with a stunning pool complex – are the ideal accompaniments while you reconnect with your partner. The Houghton Hotel also boasts 7 Luxury Penthouses each with their own private pool and Jacuzzi, the perfect setting to ignite that romantic spark.
Find out why the Houghton Hotel & Spa could be the perfect place for your next romantic getaway.
#7 Ballynahinch Castle Hotel | Ireland
Perfect for couples who… love to walk (recommended for romantic weekends and weddings)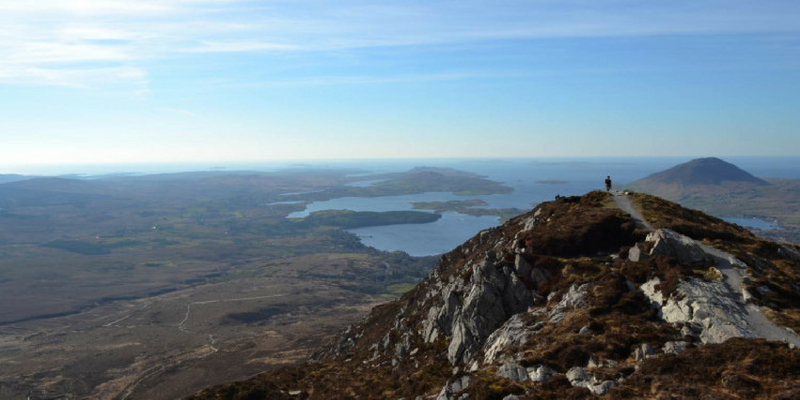 Located on the Wild Atlantic Way, Ballynahinch Castle Hotel and its surrounds are a true beauty spot in the West of Ireland. It's not hard to see why the late poet Seamus Heaney used to holiday here. You can enjoy activity breaks or, with six open log fires – something altogether more cosy and slow. The Galway location is an ideal base to combine a driving and walking trip to the stunning Connemara National Park or the Western Way. Book your place at the Ballynahinch Castle Hotel.
#8 Dema Limasan Retreat | Indonesia
Perfect for couples after… a secluded tropical paradise (recommended for honeymoons, proposals and romantic celebrations)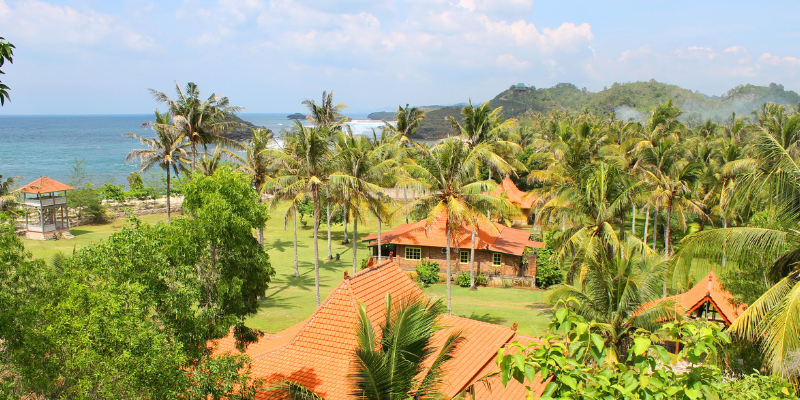 For a hidden getaway location, you could look no further than this traditional Javanese beachfront estate in Watu Karung. As a couple, you'll feel like the only two people on earth from your secluded accommodation overlooking the beach. Here wellness is all about getting out and about and exploring the natural beauty of the area on foot or by paddleboard. Book your romantic escape at Desa Limasan Retreat
#9 Cotswold House Hotel and Spa | UK
Perfect for coupes after… a healthy staycation (recommended for romantic weekends, proposals, birthdays and anniversaries)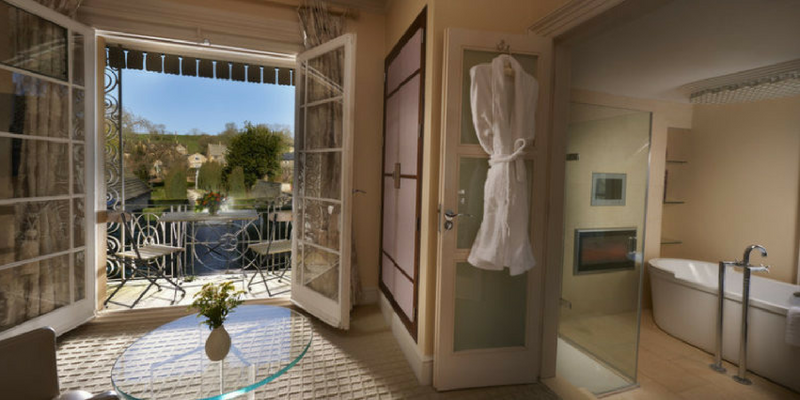 If you're both after a hassle-free getaway – without any check-ins or passport queues – then a wellness trip to Gloucestershire could fit the bill. The Cotswold House Hotel Spa is situated in a quiet area, but one that's still in the heart of the market town of Chipping Camden. Have a stroll with your lover through the hotel's lush and landscaped garden, or go a little further afield for some stunning rural scenery.

Back at the hotel, the spa offers a choice of therapeutic and holistic therapies. One of the great things about the Costwold Hotel is that you can ask for romantic add-ons, including a champagne breakfast in bed, personalised picnic hampers and private candlelit dinners. What's more, the Cotswolds has rightly earned itself a reputation as a foodie destination with an array of fresh local produce to feast on.

Read more about the Cotswold House Hotel & Spa
#10 Hotel Chesa Stuva Colani | Switzerland
Perfect for couples after… a Swiss haven (recommended for romantic weekends, celebrations, weddings and honeymoons)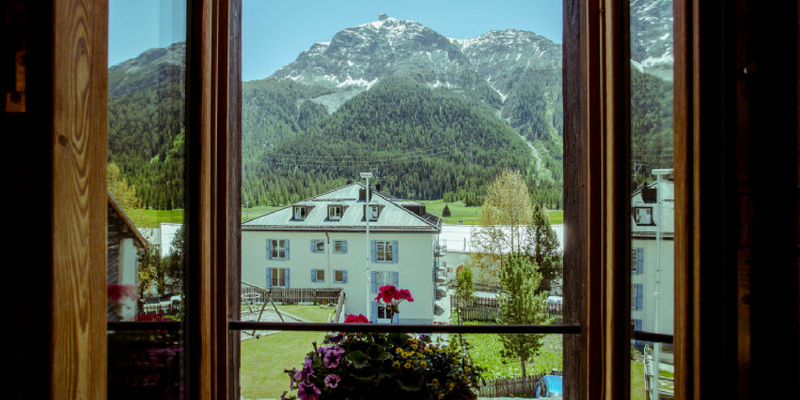 Set in the mountainous commune of Madulain, Hotel Chesa Stuva Colani is a resort bursting with character, rustic charms and romance. The hotel spa offers a sanctuary for relaxation, with a wide range of massages based on the healing properties of Arnica flowers. There are in fact 11 different styles of massage – most of them with brilliant names like Lomi Lomi Nui-Massage and Triggerpunktmassage. Elsewhere you could take in the magnificent scenery of the Swiss National Park, have a day's horse riding, or any number of similarly proposal-friendly outings.

Read about our romantic weekend package at Hotel Chesa Stuva Colani.
#11 SPaventura Ecolodge | Brazil
Perfect for couples after… real adventures (recommended for romantic adventures and unique weddings)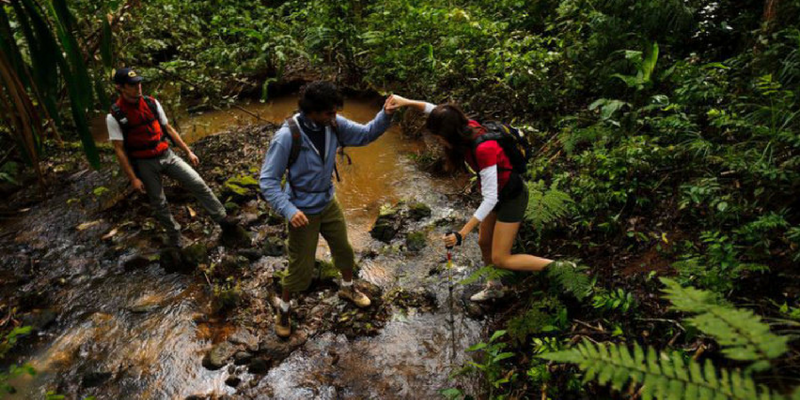 The SPaventura Ecolodge is founded on an Eden's Garden of freshwater springs, waterfalls, rainforest and a 300-hectare farm. Adventure comes naturally to this place, which is handily situated around 80km south-west of São Paulo. Discover 35 km of hiking trails in the mountainous region.

Find out how you could host your wedding for up to 120 people in the "Casarão" at the heart of the resort.
#12 Casa Chameleon | Costa Rica
Perfect for couples after… an eco-friendly trip (recommended for honeymoons, proposals, weddings and group celebrations)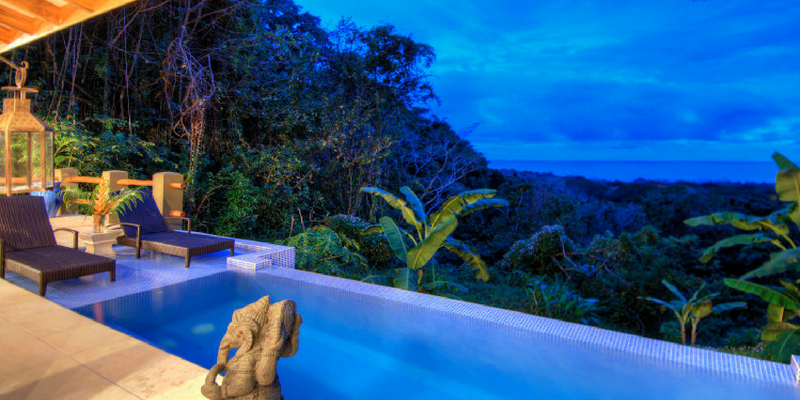 It might be a quieter and more serene neighbour to some of the more hedonistic seaside towns of the Puntarenas region, but Mal Pais is still a hot spot for surfers and adventure travellers alike. If you retreat inland from a long strip of white sandy beach, you'll meet the villa resort of Casa Chameleon. Taking the lead from Costa Rica itself – a country renowned for its commitment to sustainable living – this cosy and luxurious hotel wears its green credentials with pride. It uses non-toxic cleaning products and energy-efficient lighting; what's more, there's a chance to get involved in local schools projects if you'd like to.

For something a little more leisurely, the resort has in-villa treatments, couple's massage, cleansing body scrubs, Pilates and yoga. Or you could kick back and listen to the hissing rainforests nearby, which overflows with tropical wildlife. You might even see a chameleon popping up to interrupt your romantic breakfast...

Read more about the 10 pool villas at Casa Chameleon at Mal Pais.
#13 Hotel Les Sources des Alpes | Switzerland
Perfect for couples after… a detox (recommended for romantic getaways)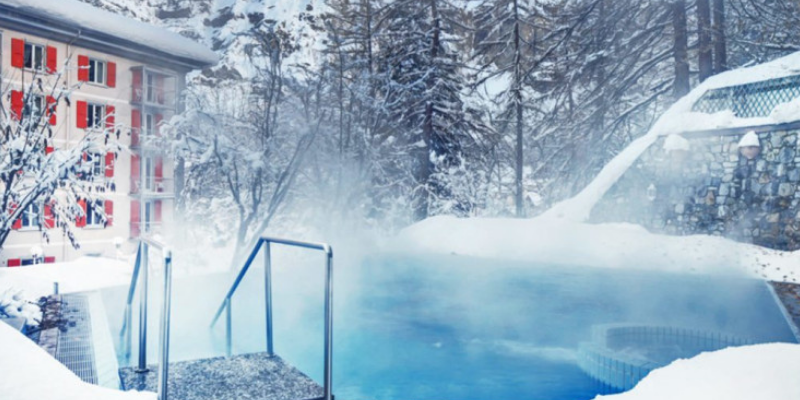 The Hotel Les Sources des Alpes in the Swiss municipality of Leukerbad promises guests a wellness hub and it never fails to deliver. Specialising in escapist spa therapies, the 5-star resort has a revitalising open-air bath and thermal springs. Cleanse body and soul with their Detox Delight Cure package, where for a week you can re-charge with fresh juices and delicious veggie dinners.

#14 Santo Maris Oia Luxury Suites & Spa | Greece
Perfect for couples who… love to island hop (recommended for honeymoons and special romantic trips)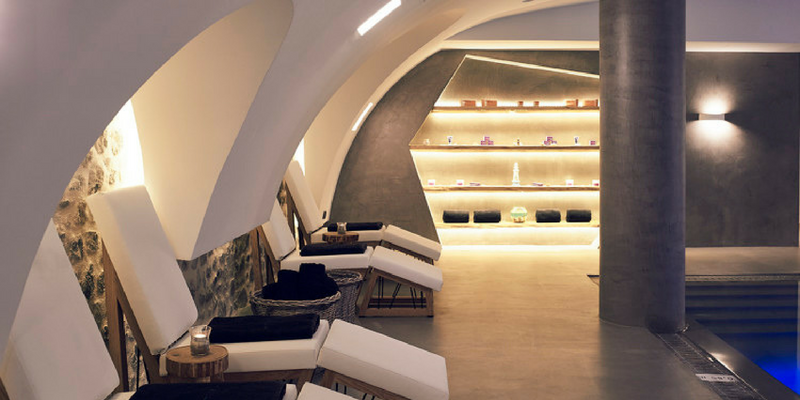 The beautiful white island cliffs and attractive villages of Santorini will be hard to take your eyes off, but by visiting this famous Greek island you can also get stuck into plenty of fitness travel. Hiking, horse riding and tours of the archaeological site of Akrotiri are all in range. Or enjoy intimate moments alone on your private veranda with your own personal Jacuzzi. And by coming here you can end the debate for about whether Santorini really offers the best sunset in the world…
Find out why the Santo Maris Oia Luxury Suites & Spa could make for an ideal base to island hop around Greece.
#15 Furnirussi Tenuta | Italy
Perfect for couples after… a workout and an unwind (recommended for romantic getaways, honeymoons and weddings)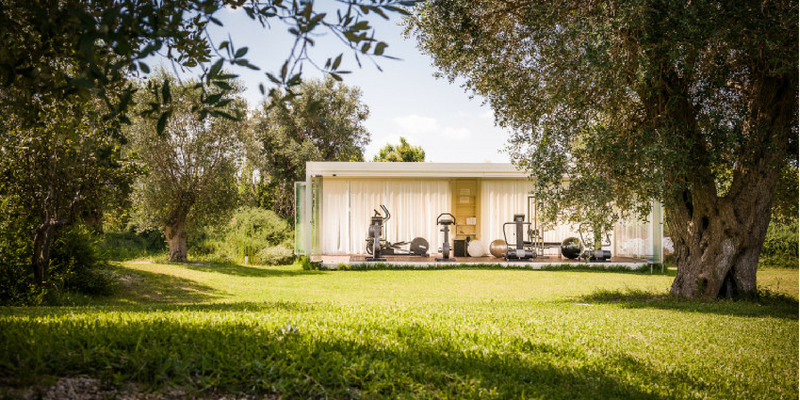 If you're the kind of couple who likes to stay active when you go abroad, then this dreamy Southern Italian resort could be ideal for you. Take a jog under dusty paths lined with fig trees at the nearby Furnirussi Farm Estate. Or enjoy the hotel's glass-box gym, opening out onto charming gardens. You and your beloved can make the most of a welcome massage, along with a Jacuzzi and exclusive spa to rest those sore muscles – whatever it is that's caused them to be overworked. Your senses will be in overdrive after a yoga session or two… even more so once you've taste some of the finest fruit in the world at Europe's largest organic fig plantation.

Discover the world-class charms of Furnirussi Tenuta
#16 Das Kronthaler | Austria
Perfect for couples who… love slow-paced nature (recommended for indulgent romantic getaways)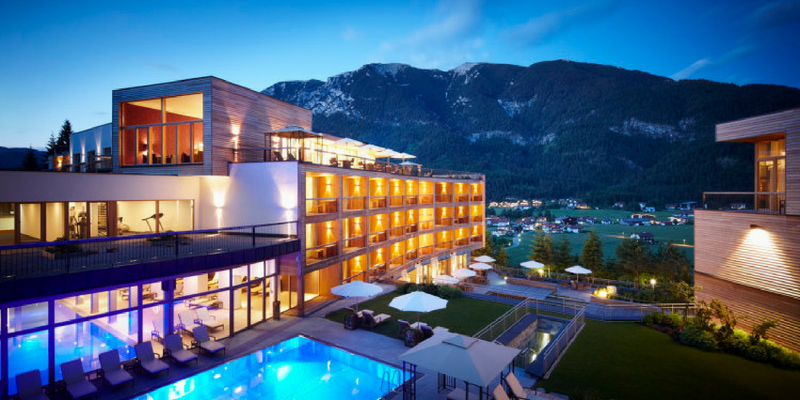 Indulge in some 'you time' with your partner in one of five saunas, heated pools (indoors and out), and a range of massage and beauty treatments. Das Kronthaler even claims to have an anti-aging treatment, which uses high-grade ingredients and a targeted facial massage to help rejuvenate your complexion. For this hotel, nature is a great source of renewal and you'll have plenty of options for hiking around the alpine retreat.

For more amazing spa breaks, read our guide to 20 of the most romantic spa hotels around the world, or visit our website to find all our recommended hotels, packages and specialist partners for every romantic trip and celebration.