Luxury Romance & Weddings 2019 - 20 Recommendations Worldwide
When it comes to life's most special occasions... only the best will do!
Here's 20 of our favourite five-star and most luxury experiences for celebrating romance, honeymoons and weddings in 2019.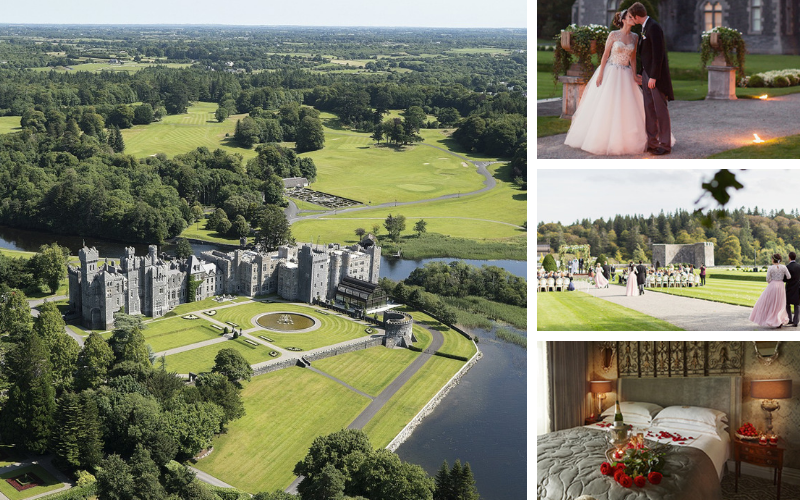 This exclusive County Mayo country estate is world-class venue for hosting special romantic celebrations. Among the Emerald attractions here are an underground wine cellar, a well-kept golf course and space for up to 160 guests.
Luxury USP - A stay at Ashford Castle gives you the chance not only to get married on the grounds of an 800 year-old castle, but also to follow in the footsteps of the famous: the golfer Rory McIlroy tied the knot here; while the Guinness family of Ireland were once residents.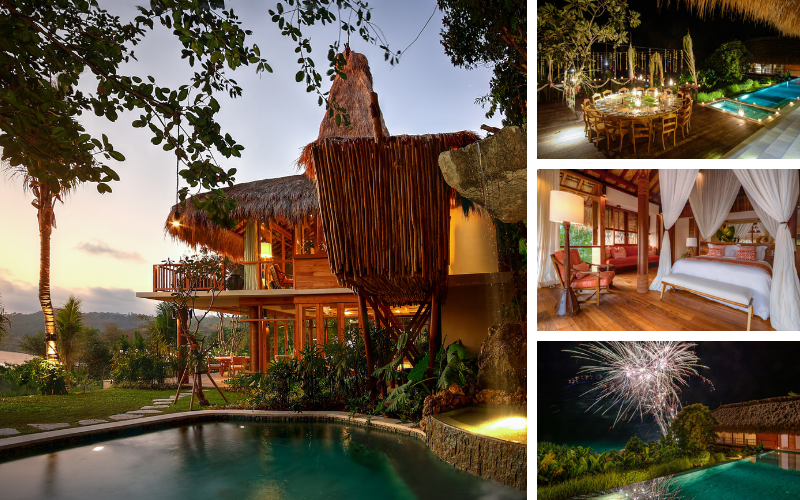 A stay at the resort of Nihi Sumba Island, which is just an hour's flight from Bali, puts you at the heart of a genuine tropical paradise. Where the sweeping and panoramic views of the Indian Ocean from your room are (nearly) matched by the tropical rainforests, rice terraces and grasslands from the other side at this south-east Asian hideaway.
Luxury USP - You may even be able to enjoy exclusive use of the world-class Nihiwatu Beach. That's because this magical stretch of sand is bookmarked by headlands and cliffs on either side, and the resort works hard to ensure it never gets overcrowded.

Dating back to 1892, this hotel has a longstanding reputation for its impeccable service and refined luxury, making it a favourite of VIPs and royalty staying in Vienna. What's more, Hotel Bristol is right opposite the Vienna State Opera and close to St Stephen's Cathedral.
Luxury USP - A 5-star treasure, one of the main Luxury USP's of this fine Luxury Collection property is its location in the heart of Vienna's cultural quarters. From gilded theatres to some of the world's best shopping, a base here will be sure to wow your other half.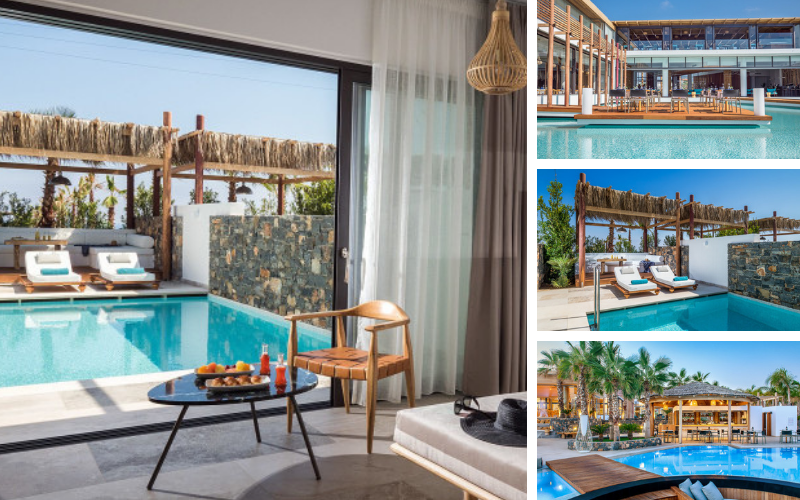 Stella Island Luxury Resort & Spa - Greece
There are few more romantic ways to end the day than a sunset stroll along this stretch of Crete's coastline (perhaps after a luxury spa or a private dinner). Indeed this is a resort that lends itself perfectly to hosting a surprise proposal or a luxury honeymoon.

Luxury USP - A lagoon style pool stretches all around the Stella Island Luxury Resort & Spa, meeting the extraordinary rooms and creating a true hub for relaxation. An ideal starting point for getting reacquainted with your lover...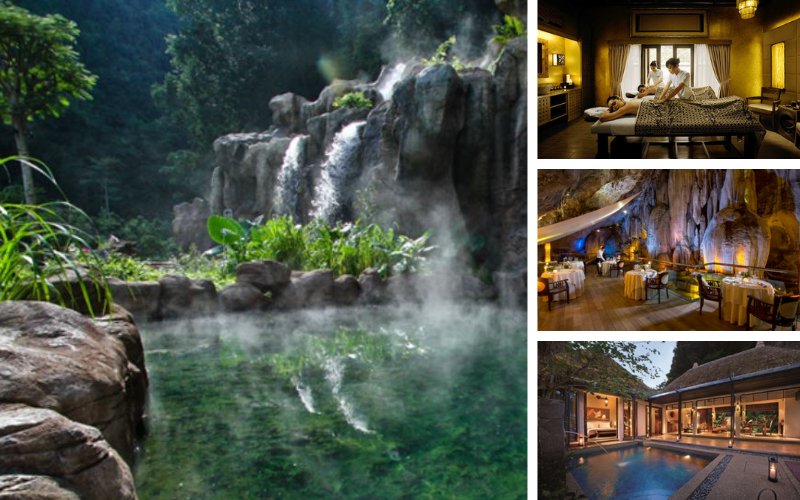 Banjaran Hotsprings Retreat – Malaysia
A honeymooners favourite, the hot springs and other natural landmarks here add extra romantic touches to the all-out luxury of the contemporary villas, which come with their own pools and sunken Jacuzzi.
Luxury USP - Drinking and dining in huge natural caves is the real once-in-a-lifetime experience offered by the Banjaran Hotsprings Retreat. It'd make for an incredible proposal place. Or, you could easily celebrate your special day here with wedding ceremonies for up to 80 guests catered for.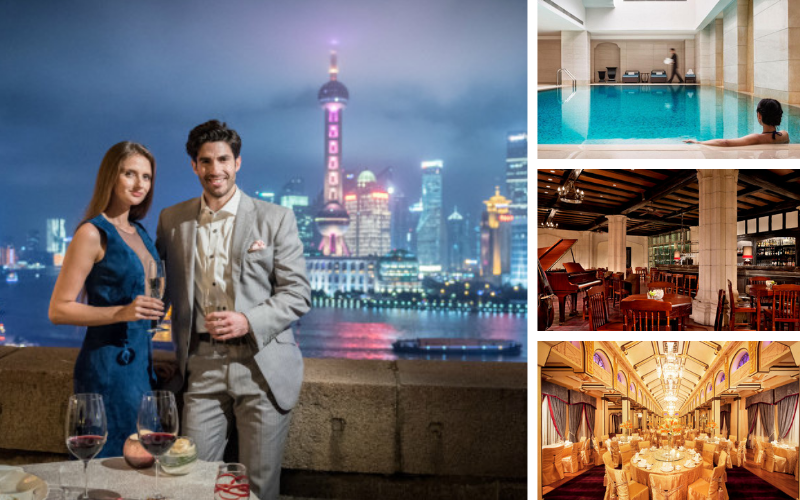 Fairmont Shanghai Peace Hotel – China

Through its art deco splendour, the Fairmont Peace Hotel offers a luxurious refuge from the buzzing waterfront of central Shanghai known at The Bund. It's close enough by, though, to take a stroll through the area described as a living museum of the colonial history of the 1800s.
Luxury USP- This hotel has long been a playground for the elite, rich and famous. Returning to the laid-back hotel, your senses can be heightened by the Willow Stream Spa or with a dip in the indoor pool.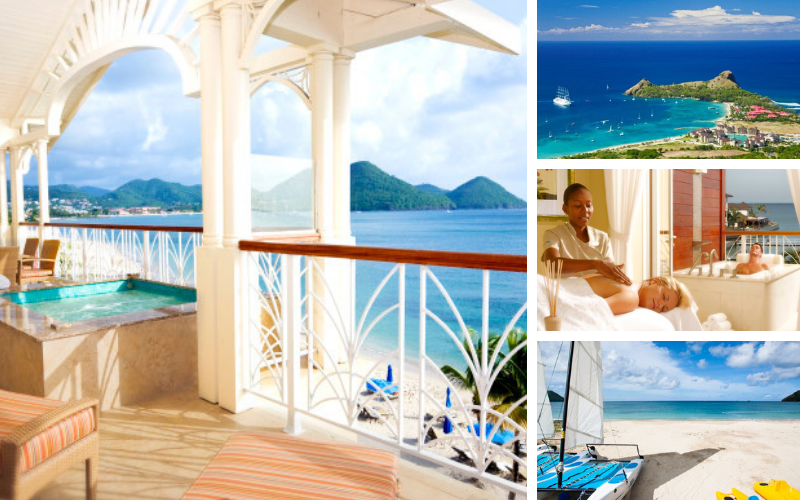 The Landings Resort & Spa - St Lucia

St Lucia is the perfect setting for a magical beach wedding and honeymoon. And romantic treats in this Caribbean resort include: flower petal baths, seafront dining over candle light and couples' spa packages.
Luxury USP - In 2018, The Landings was voted the Best Beachfront Hotel in St Lucia at the Luxury Travel Awards. It's worth giving real thought to a marriage on the shores of Rodney Bay, in what is undoubtedly one of St Lucia's finest beaches.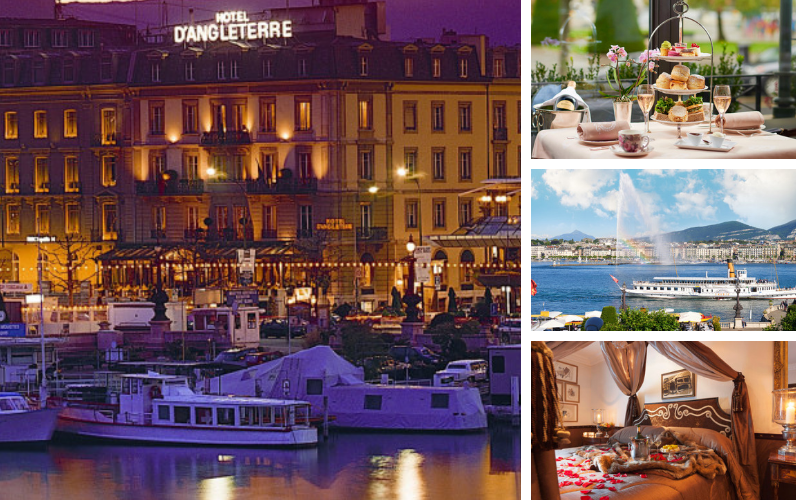 Hotel D'Angleterre – Switzerland

Treat yourselves to a luxury city break in the heart of Geneva. A cigar lounge and trés chic bars tell you all you need to know about the 5-star pampering and indulgences offered by this hotel in Switzerland's second most populated city.
Luxury USP - Hotel D'Angleterre's views are what helps set it apart from other romantic competitors. Set on the waterfront, there's also Mount Blanc to marvel at on the horizon. And expect your stay to include lots of Champagne.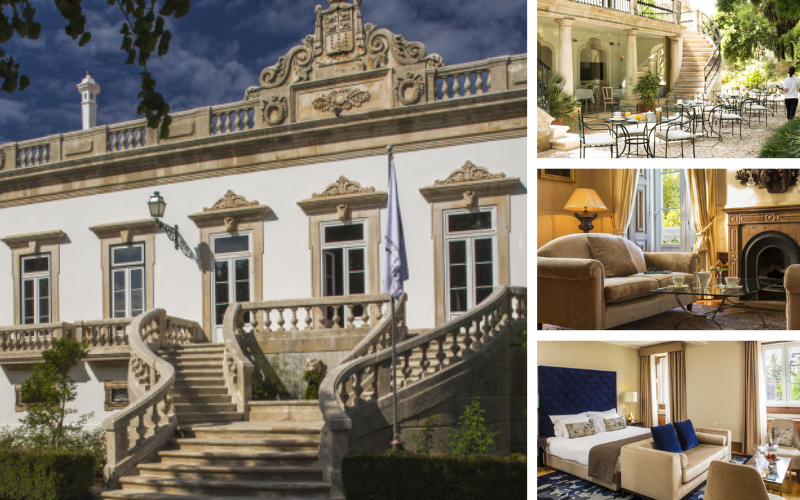 Quinta das Lágrimas – Portugal

This well-known and historical hotel is housed in an 18th-century castle and surrounded by enchanting gardens. Some of the luxury features and facilities include two pools, a spa, exclusive dining and an impressive collection of over 600 vintage wines.
Luxury USP - For a dream summer wedding in Portugal, the Quinta das Lágrimas ticks all of the boxes. The spacious gardens help to set the scene, while romantic touches include tying a ribbon to the Fonte dos Amores fountain - taking part in local legends in the process.
Ideally situated on a quiet street overlooking private gardens, Egerton House is a boutique hotel that oozes charm. For example, you could host a wonderfully elegant and intimate wedding reception for up to ten guests in their delightful grand Dining Room.
Luxury USP - The 'SW3' London postcode of Egerton House puts the 19th Century townhouse on the radar of all those who are serious about planning a luxury romantic break. In Knightsbridge there's a wide range of attractions, not least The Royal Albert Hall and the Victoria & Albert Museum, along with Harrods, and plenty of other high-end shops right on your doorstep...

Weddings and other special events have been in the Chervo's DNA for many years. It definitely helps being located around a 12th Century Abbey, where private events can be held today. There's lots of little romantic bonuses - such as a luxury Spa, a hot tub and heated indoor pool - only further adding to the magic and mystic of this Northern Italy bolthole.
Luxury USP - What makes this location so unique is its setting in the rolling hills around Lake Garda. It being Italy this means of course, lashings of fine wines, olive oils, fresh fruits and other culinary delights.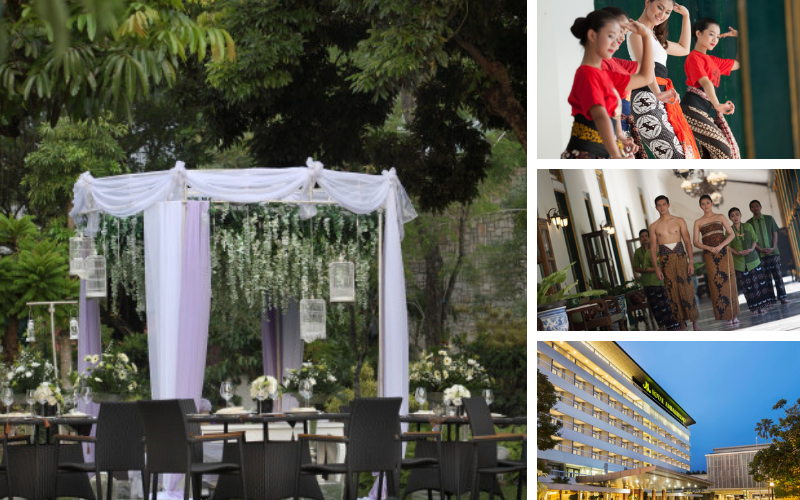 Royal Ambarrukmo Yogyakarta – Indonesia

Housed on the former royal grounds of Yogyakarta, today this luxurious haven is both a secluded getaway location and modern 5-star resort handily close to a major shopping mall and the airport.
Luxury USP - The Royal Ambarrukmo Yogyakarta is an award-winning hotel offering a gateway to a grander era with architecture, charm and charisma befitting its regal heritage. See how this splendid hotel can arrange for a candle light dinner for two under the start of the garden.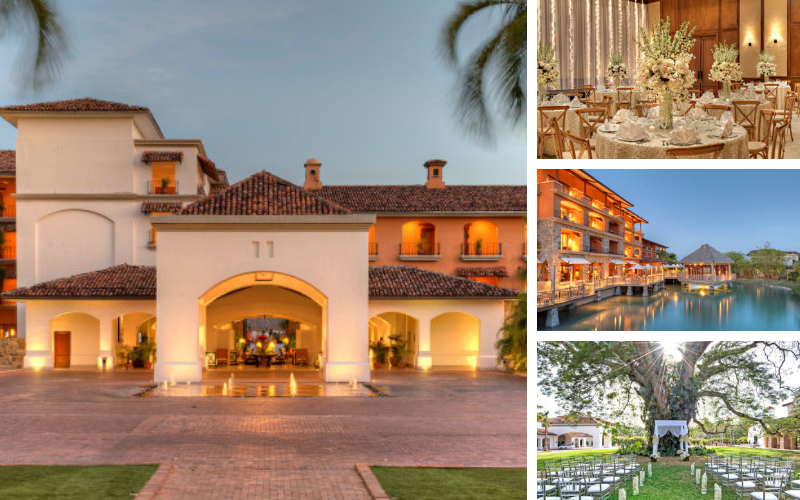 The Buenaventura Golf & Beach Resort Panama – Panama

The ample size of Buenaventura Golf & Beach Resort makes it a unique and very special choice for your wedding. And your guests will be fully catered for with no fewer than 6 pools, a private beach, a handful of restaurants and a spa.
Luxury USP - Enjoy champagne and chocolate covered strawberries waiting for you at check in or in your guestroom, a bed covered in rose petals, a private romantic dinner on the beach, a Champagne breakfast in bed every morning, couples massages at sunset and horseback excursions to a secluded beach.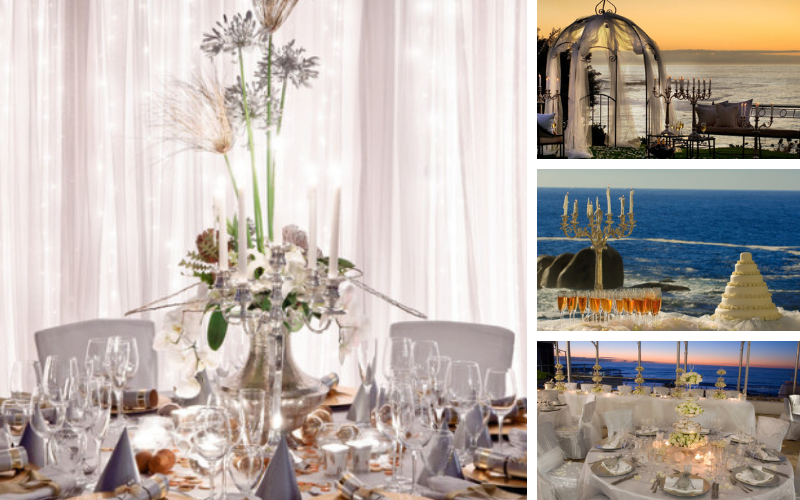 The Twelve Apostles – South Africa

The award-winning Twelve Apostles has a dream setting in Cape Town with incomparable sunset views of the Camps Bay Drive. Take your beloved to the Azure restaurant for awe-inspiring views across the Atlantic, or perhaps enjoy some cocktails together in the Leopard Bar, as you watch the sun serenely sink into the ocean.
Luxury USP - For the ultimate in astounding luxury, look no further than the Presidential Suite. A stand alone marble bath tub looks out onto the ocean, Italian chandeliers hang from the ceiling and artwork tastefully adorns the walls; a truly intimate and romantic setting.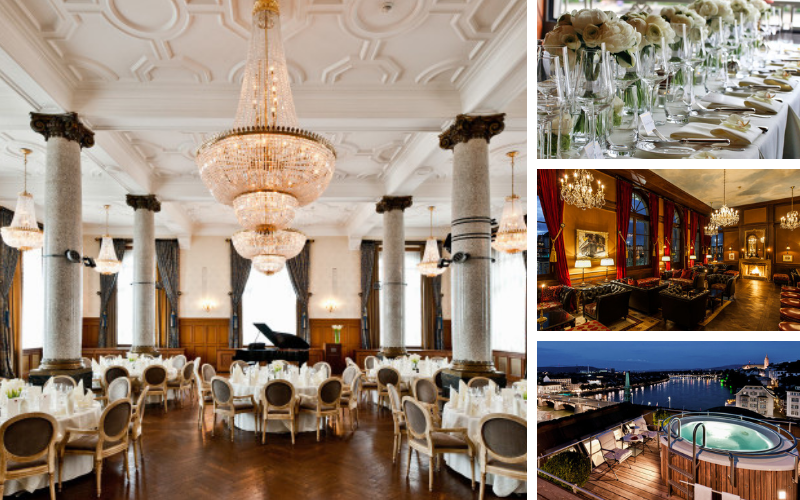 Grand Hotel Les Trois Rois – Switzerland

Located in Basel's scenic Old Town and on the banks of the Rhine river, the Grand Hotel offers breathtaking views, as well as being one Europe's oldest hotels! Allow yourself to be truly pampered and make your romantic break in this charming cosmopolitan city simply unforgettable.
Luxury USP - This splendid 5-star hotel is rich in history yet young in heart. Ideally located with riverside views in hip Basel, couples can expect at stay filled with both lively culture and seamless luxury.

Glamour and sophistication is all part of the signature 5-star service at Grand Hotel Parker's. You'll find elegance in abundance, with crystal chandeliers, marble bathrooms, traditional wood features, heavy draped curtain and breathtaking views.
Luxury USP - Set on the Campania hillside, The Parker's stunning restaurant offers a panoramic view over the Bay of Naples. As well as making for a great proposal spot, there's a massive rooftop terrace would make in ideal scene for a wedding ceremony of any size.
Book a stay at this north African palace, one of the jewels in the Relais & Châteaux group's crown, and your indulgences are only just starting with a relaxing couple's hammam or a dip in your own private pool.
Luxury USP - The L'Orangerie Hall at Ksar Char-Bagh would make for an amazing and exclusive wedding venue. An orange tree-lined path - amid flowers, figs and olive groves - leads to the Andalucian-styled building with high ceilings and airy glass walls. Up to 350 guests can be part of your day, and there are 15 swish suites to book out. To top that off, you can book a spacious and luxurious apartment for the two of you.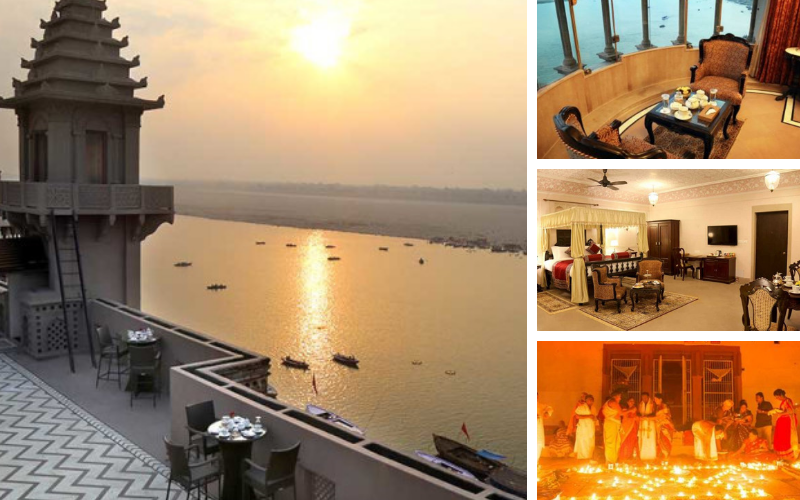 Brijrama Palace Varanasi – India

Staying in a palace is always a dream... And Brijrama Palace makes you feel like you've gone back in time 100-200 years, when Kings used to rule India. It also has all the modern comforts you could wish for.
Luxury USP - Choose between rooftop yoga or boat tours on the Ganges arranged by this fine, stately riverfront hotel. Attentive staff will help to facilitate all your romantic wishes - including through the delicious offerings of the on-site restaurant.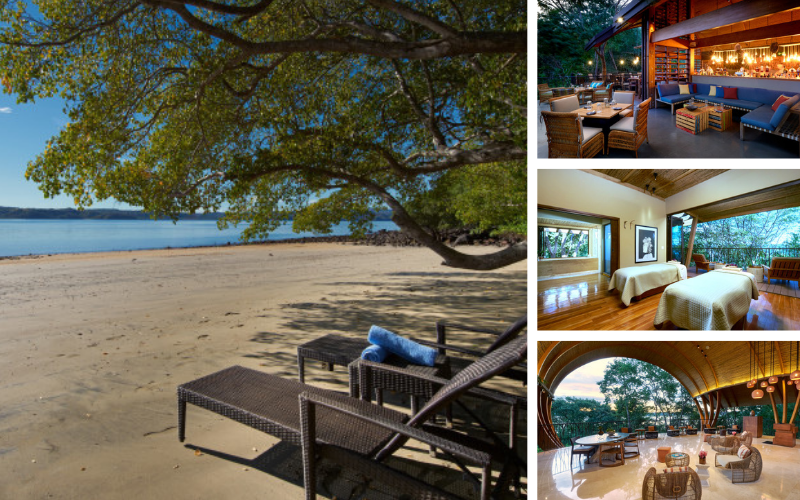 Andaz Costa Rica Resort at Peninsula Papagayo - Costa Rica
The seafront location, with a couple of beaches to choose from, only help to add to the gorgeous luxury of this exclusive Andaz Resort on Culebra Bay.
Luxury USP - Very private and tranquil rooms come complete with all of the amenities you could possibly want. Meanwhile the infinity pool speaks for itself and is a lovely way to watch the sun go down arm in arm...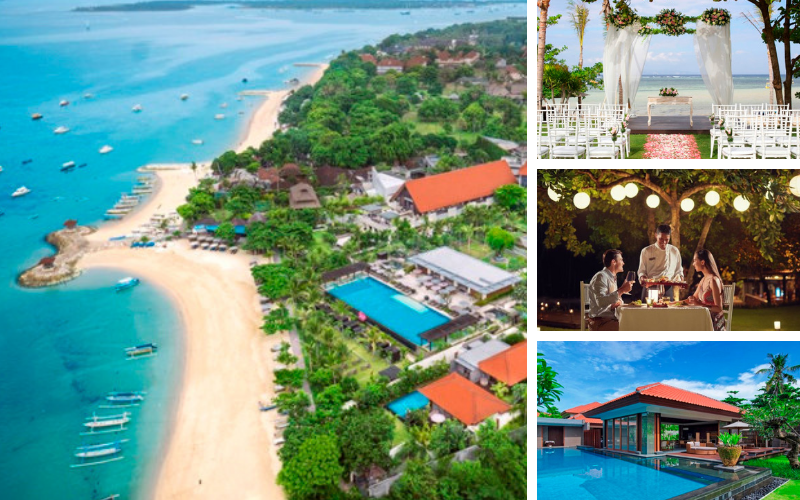 Fairmont Sanur Beach Bali – Indonesia

Wedding receptions of up to 110 can be held at the Fairmont Sanur. And there's plenty for guests to get stuck into, from tennis to fishing or simply taking it easy at the spotless beach right next to this lush 5-star resort.
Luxury USP - You could 'go big' with a stay at the Presidential Beachfront Villa here which, combined with being in one of the world's top holiday destinations of Bali, would make for a truly unforgettable romantic trip. Having access to 24-hour butler services will really put the cherry on top.
Our expert romantic consultants are waiting to hear from you. Yes, really! This is what we love... helping couples like you find and book their dream romantic trip, wedding or celebration. Get in touch HERE today. The fun is just about to begin