20 Most Romantic Spa Hotels | Worldwide
Discover the most romantic spa and wellness hotels around the world - perfect for couples who like to be pampered, or couples in need of some restorative relaxation.
Our top 4 spa experts have also shared a few top tips for creating your own romantic spa experience at home, so there's no need to wait until your holiday to experience the blissful benefits of relaxing with your partner.
#1 PURI MAS BOUTIQUE RESORTS & SPA | LOMBOK, INDONESIA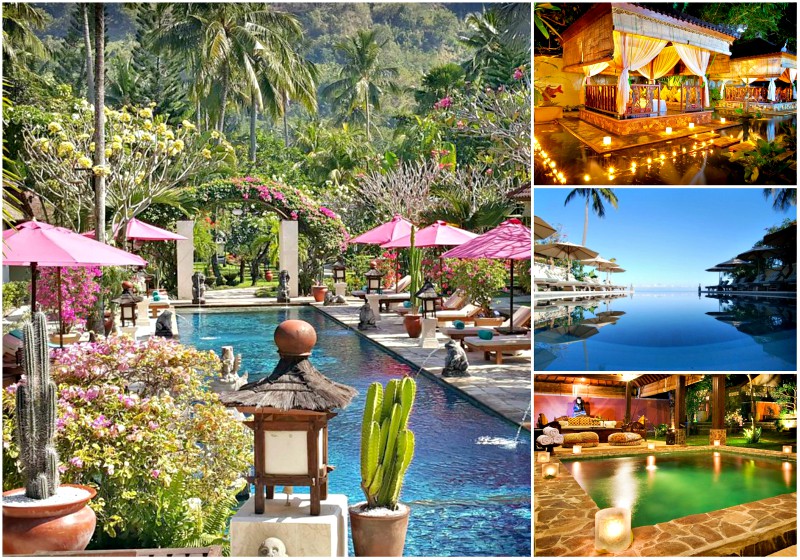 Sara Sanders, General Manager at Puri Mas Boutique Resorts & Spa, shares her top tips for a romantic spa experience:

TIP 1: Couples will love our ALL ABOUT RELAXATION package. Enjoy this treatment any time of day – but at night by candlelight in our outdoor spa is the ultimate romantic experience!! The package includes:
Uncover smoother skin gently with a lavender oil infused salt peeling
Calm the spirit and nourish the skin showering with lavender mint bath/shower oil
The delicious aroma of sleep-well calming mist will promote deep relaxation during your unique Babor body mask
Followed by a Babor relaxing massage technique using the lavender & mint massage oil finishing with a polish of Lavender body butter – this treatment is unforgettable.
Treatment Time: 2hrs Rp. 850,000
TIP 2: My top tip for giving your partner a relaxing spa experience at home is to first set the mood, using essential oils of Sandalwood, Rose & Vetiver blended together and lightly sprayed to give the room a warm heady aroma.
Next, prepare a deep bath decorated with rose petals and add a few drops of the blended oil to the warm water.
Then with a chilled bottle of the best champagne relax with your partner in the fragrant water. Following the warm bath - a prepared blanket with warmed towels where you will gently massage your partner with warm massage oil blended with the fragrant blended oils.
TIP 3: The heady essence of Sandwood, Rose & Vetiver are the ultimate fragrances for romance Three of the sexiest fragrances on the planet!!
#2 DAS KRONTHALER | ACHENKIRCH, AUSTRIA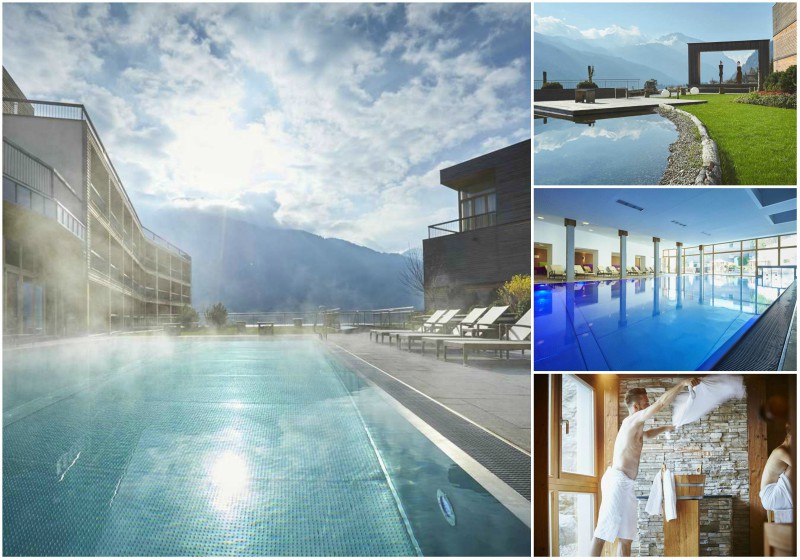 Christine Horst, who has recently joined the team at the Das Kronthaler as Spa Director, shares her top tips for a romantic spa experience:
TIP 1: Our most romantic offer is "Duo Lifestyle" – which is completely tailored toward couples. It starts off with a full-body peeling afterwards followed by a romantic bath accompanied with Prosecco and chocolate covered strawberries and finished off with a relaxation massage – all done with the couple together and never being separated. Listening to soft music, dimmed lights and an atmosphere that makes you feel like walking on clouds.
TIP 2: If you are looking to create a romantic spa experience at home set up a candlelight rose petal bath – having a beautiful setting with Champagne some good music and a bubble bath – followed by a home cooked meal with a bottle of fine red wine.
TIP 3: Relax with an aromatherapy anti stress massage – perfect for when you need to calm down, forget about the stressful day-to-day business and just focus on yourself. Ylang Ylang – is an oil we use in some of our massages. And is especially known for being calming, soothing and also a bit stimulating in a romantic sense ;)
#3 MACDONALD MONCHIQUE RESORT & SPA | SERRA MONCHIQUE, PORTUGAL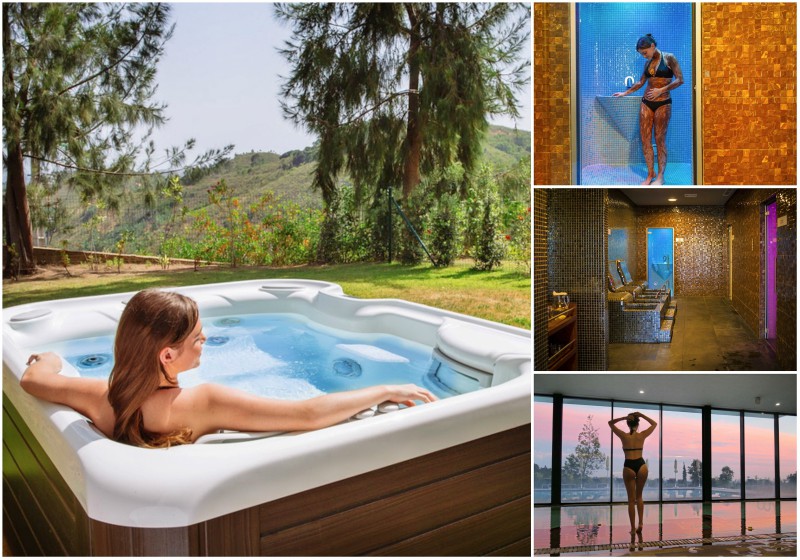 Carolyn Brown, SPA Manager at MMRS says..
TIP 1: For the ultimate romantic spa experience at Macdonald Monchique Resort spend quality time in our exclusive VIP Spa Suite. Enjoy the privacy of your own sauna within the suite and the outdoor Jacuzzi with champagne and chocolate dipped strawberries whilst taking in the breath taking view from the mountains. Following this a couples massage in the adjoining room to continue your experience together of joint wellbeing and harmony.
TIP 2: Firstly set the environment. Lower the lights, light some scented candles and put on some soft relaxing music. Set up some blankets and cushions to create a relaxing space on the ground where you can lie down together. If doing a massage, encourage some deep breathing to enhance relaxation and use a natural aromatherapy blended body oil.
TIP 3: ESPAs Restorative Body Oil is a must. 99% naturally blended aromatherapy oil with sweet orange, rose and lavender to soothe and calm the senses and rebalance the body. The ESPA Restorative candle creates a wonderful, calm and aromatic environment around your home.
#4 FIRENZE NUMBER NINE WELLNESS HOTEL | FLORENCE, ITALY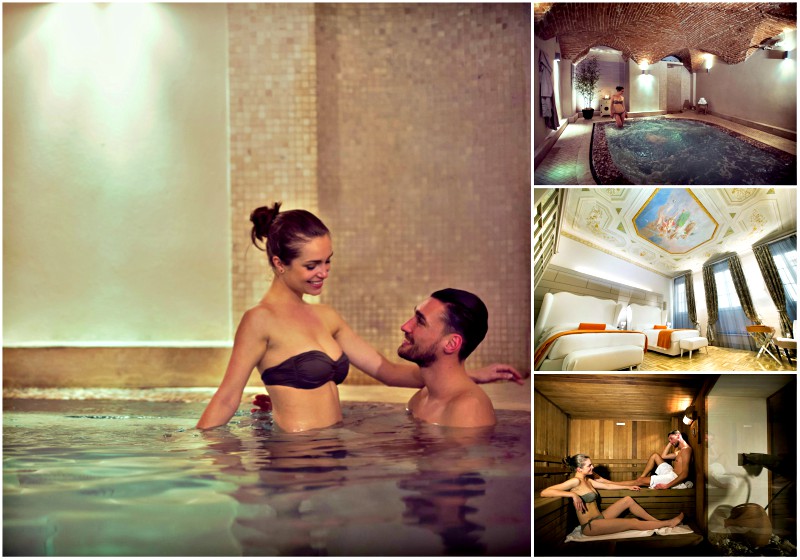 Elisa Tani at Firenze Number Nine Wellness Hotel shares her top tips for romance and relaxation:
TIP 1: Our most romantic spa experience is the package called "Arya Rebirthing Experience" which consist of a Hawaiian lomi lomi couples massages. The massage reminds you of the waves of the ocean and gently guides you to a state of deep relaxing and an unforgettable spa experience.
TIP 2: if you want to give your partner a great romantic massage at home I recommend indulging your partner with a candle massage; the warm and creamy consistence of the candle gives a special touch of relaxation.
TIP 3: My favourite aroma candles and massage oils for romance include:
Aroma candles with gold, incence and myrrh
Aroma candle lomi lomi with Monoi Tahiti, vanilla and hibiscus
Lomi lomi massage oil
All these candles and oils have a slightly sweet flavour, a delicate and natural perfume to reconnect with serenity and harmony.
#5 THE BANJARAN HOTSPRINGS RETREAT | IPOH, PERAK, MALAYSIA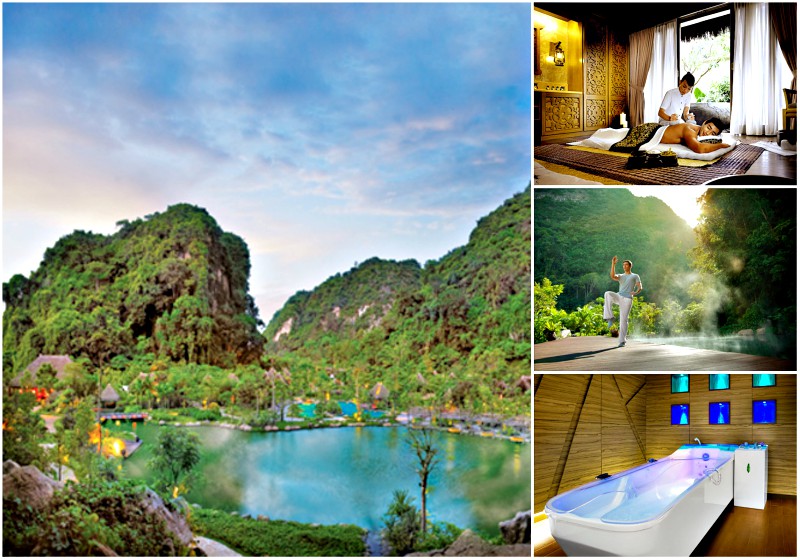 Couples will love The Banjaran Hotsprings Retreat because...
Nestled among the spectacular natural scenery of limestone hills and verdant rainforests, The Banjaran Hotsprings Retreat is a romantic hideaway in the heart of Malaysia. Dedicated to luxury and wellness, couples enjoy a secluded paradise including geothermal hot springs plunge pools and a meditative cave.
#6 BARVIKHA HOTEL&SPA | MOSCOW, RUSSIA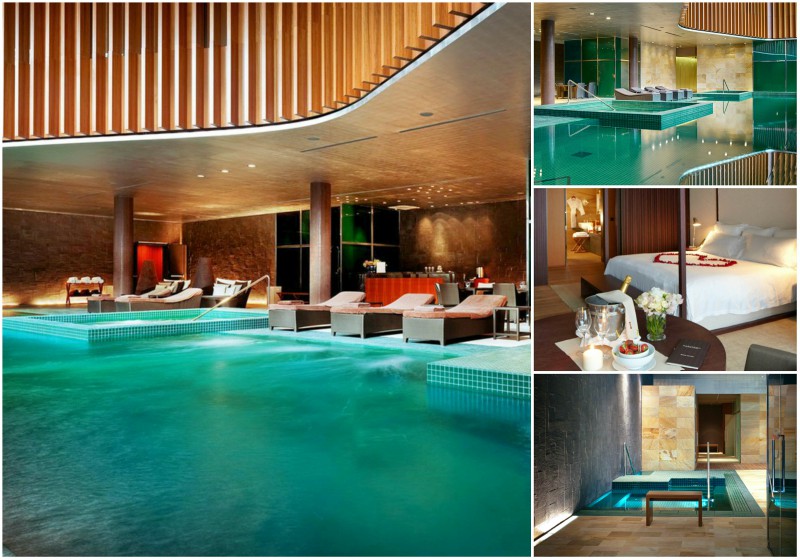 Couples will love Barvikha Hotel&SPA because...
A world-class spa and wellness club awaits guests at the Barvikha Hotel&SPA. The stunning pool area is the perfect place to relax with your partner and a full range of pampering treatments and therapies promise to revitalise and refresh even the most weary and over-worked couples.
#7 THE SANCTOO VILLA | UBUD, BALI, INDONESIA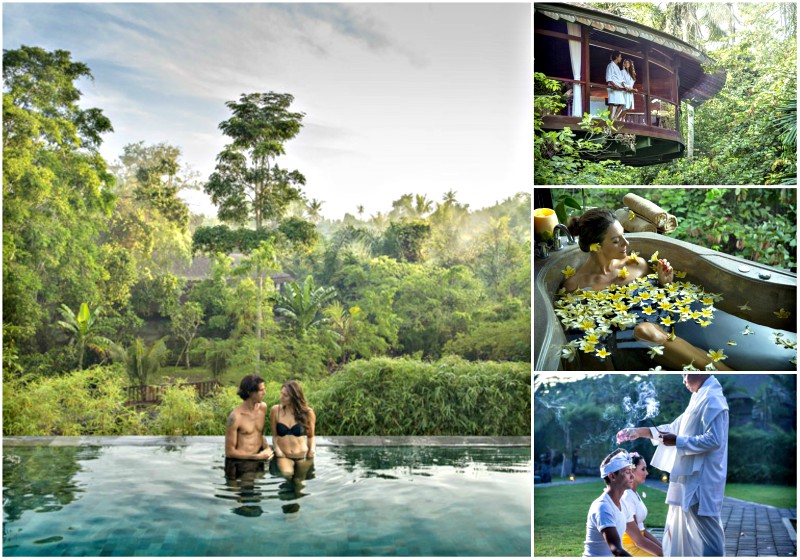 Couples will love The Sanctoo Villa because...
Come on a spiritual journey of discovery and romance at The Sanctoo Villa. Set among the lush rural paradise of Ubud, couples can expect a nature-inspired spa experience designed to create a perfect harmony of mind, body and soul.
#8 CAVO OLYMPO LUXURY HOTEL & SPA | PIERIA, GREECE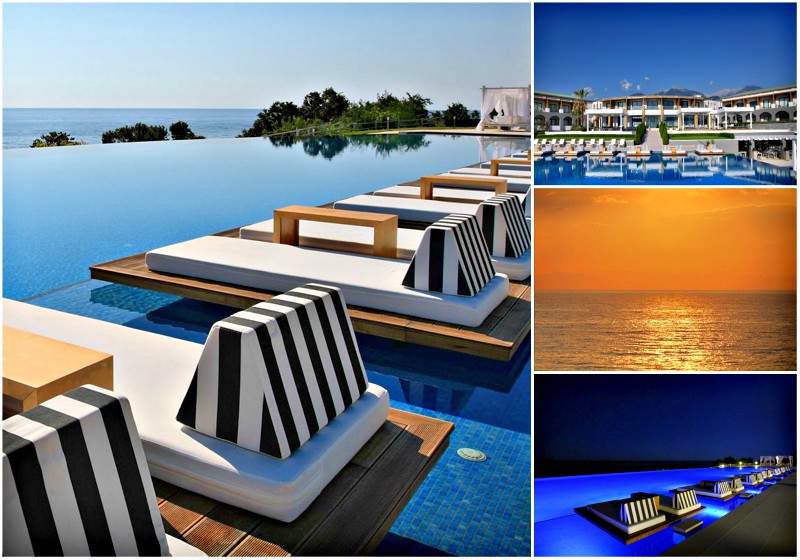 Couples will love Cavo Olympo Luxury Hotel & Spa because...
Endless views of sparkling azure waters, heavenly sunsets and five-star luxury all create the perfect setting for a romantic spa break at Cavo Olympo Luxury Hotel & Spa. Let your troubles melt away as you relax by the pool and soak up the health-giving heat of the Mediterranean sun or submit to the healing hands of expert therapists.
#9 HOTEL HELVETIA THERMAL SPA | BOLOGNA, ITALY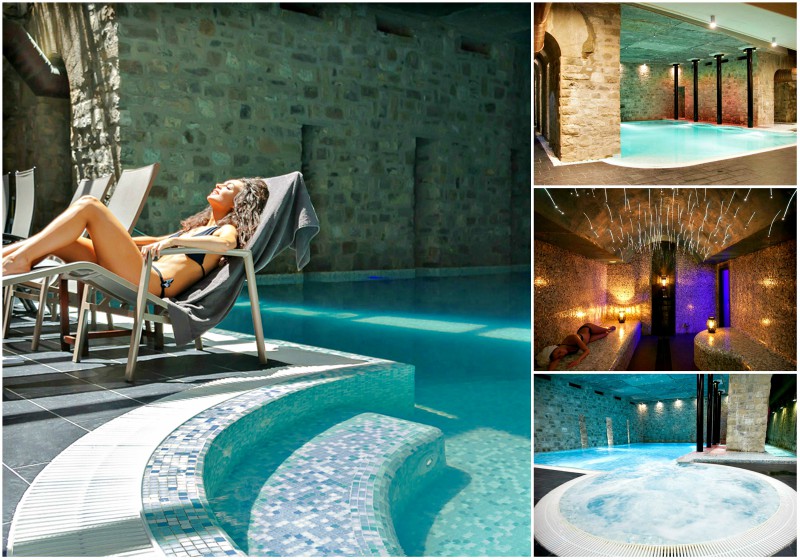 Couples will love Hotel Helvetia Thermal Spa because...
Nineteenth century glamour and a peaceful rural setting combine to offers couples a chic Italian spa retreat near the village of Castelluccio. Hotel Helvetia Thermal Spa draws on centuries-old tradition to offer a thermal beauty farm and exceptional thermal wellness centre built in a large natural grotto.
#10 HOTEL VILLA ASTRA | LOVRAN, CROATIA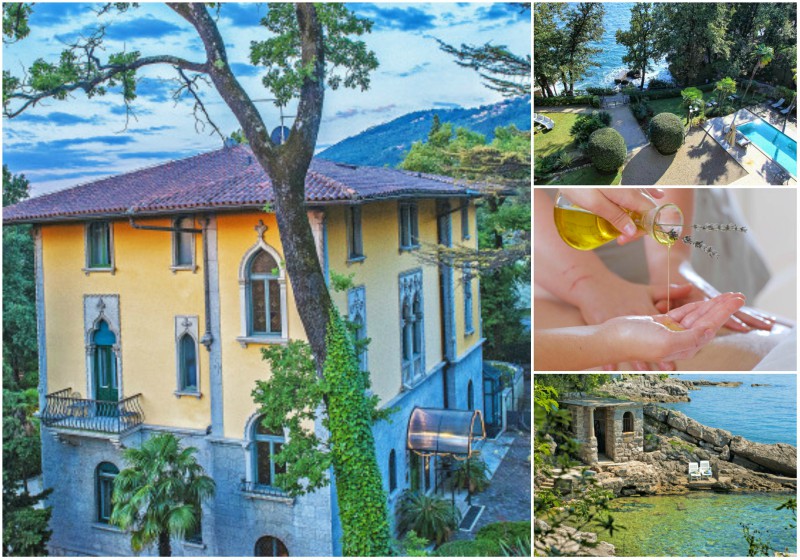 Couples will love Hotel Villa Astra because...
Located on the beautiful Croatian coast, Hotel Villa Astra is an impressive Venetian Gothic styled hotel perfectly attuned to rest and relaxation. Treat yourselves to a sensual massage, therapeutic acupuncture session, a firming body scrub or simply disconnect from the stresses of everyday living and indulge in some undisturbed together time.
#11 INSTANTS D'ABSOLU ECOLODGE & SPA | AUVERGNE, FRANCE
Couples will love Instants d'Absolu Ecolodge & Spa because...
Escape to a quiet wilderness surrounded by pine forests, clear mountain lakes and mineral-rich volcanic soil. Instants d'Absolu Ecolodge & Spa is an idyllic retreat where nature and well-being are at the centre of each guest's experience.
#12 SIRAYANE BOUTIQUE HOTEL & SPA | MARRAKECH, MOROCCO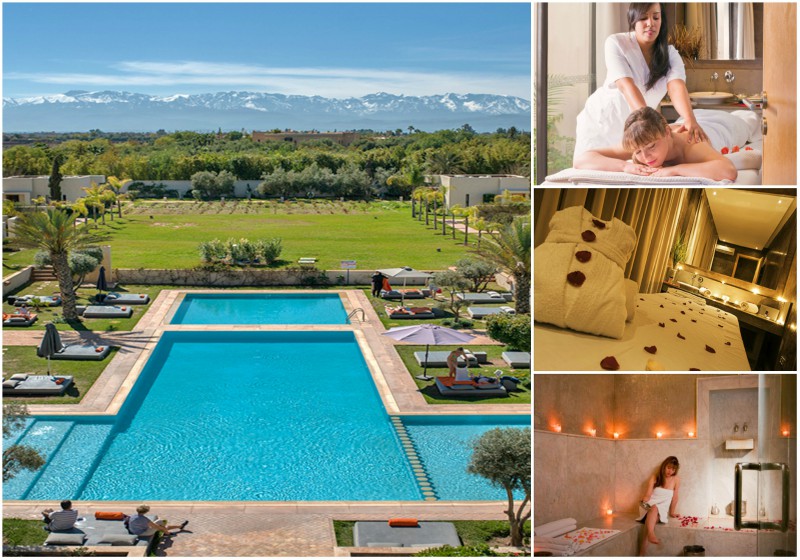 Couples will love Sirayane Boutique Hotel & Spa because...
Distant views of the Atlas mountains, contemporary luxury and surrounded by beautifully designed gardens, Sirayane Boutique Hotel & Spa is a heavenly sanctuary just 10km outside of Marrakech. Couples are invited to try a traditional Moroccan Hammam for a must-do purifying spa experience.
#13 HOTEL BERNINA 1865 | SAMEDAN, SWITZERLAND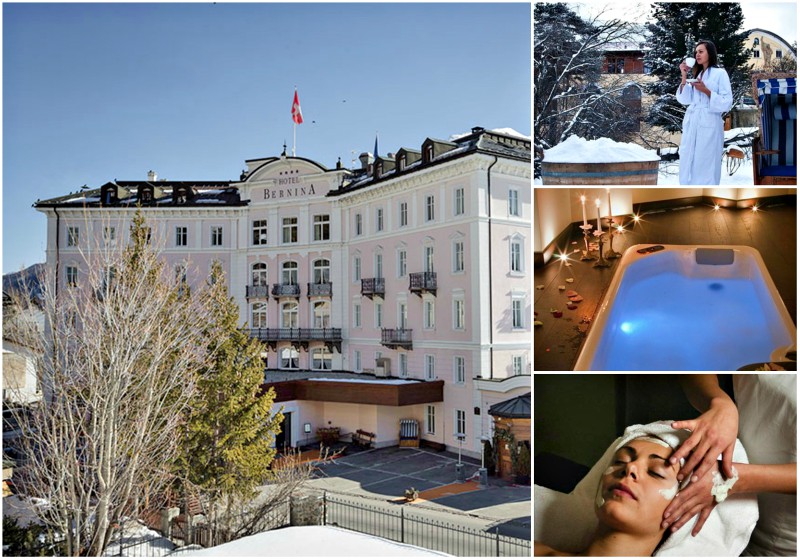 Couples will love Hotel Bernina 1865 because...
Committed to restoring the health and well-being of each and every guest, Hotel Bernina 1865 offers a grand hotel experience in the magical setting of the Swiss Alps. Relax and bring balance to your life as you enjoy Turkish baths, saunas, emotional showers and plenty of fresh mountain air.
#14 WAPA DI UME RESORT & SPA | UBUD, BALI, INDONESIA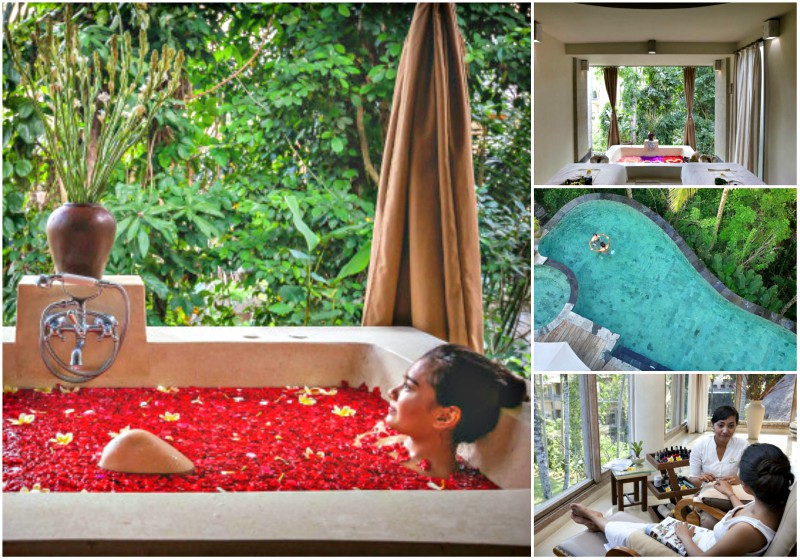 Couples will love Wapa di Ume Resort & Spa, Ubud because...
Nurish your mind, body and spirit with romantic getaway and luxury spa experience at Wapa di Ume Resort. Take daily yoga classes, meditate, relax in the whirlpool bath and be pampered with indulgent spa treatments. Tropical bliss awaits!
#15 HOTEL IMPERIAL****superior | KARLOVY VARY, CZECH REPUBLIC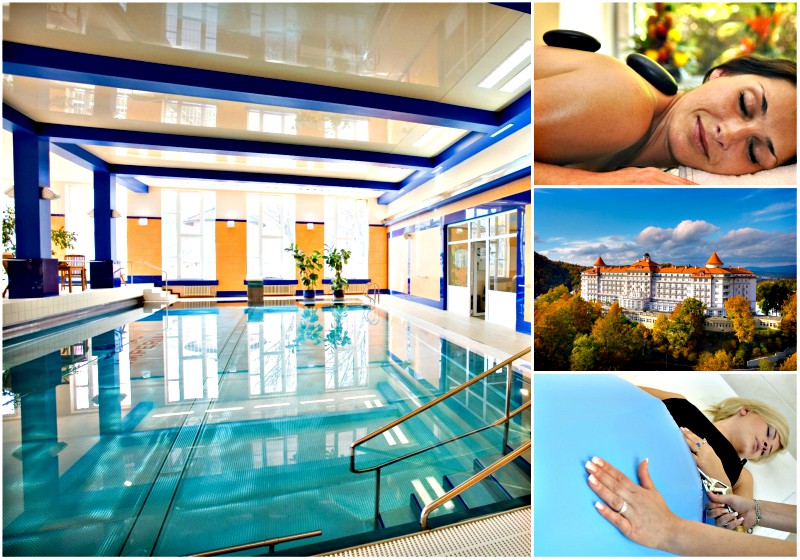 Couples will love Hotel Imperial****sup, Karlovy Vary because...
This stand-out property provides guests with wonderful views of the surrounding area and is home to an award-winning medical spa and wellness centre. Services at Hotel Imperial****sup, Karlovy Vary include therapeutic ans preventative treatments as well a full range packages designed for romance and relaxation.
#16 HOTEL LOVERE RESORT & SPA | LOMBARDY, ITALY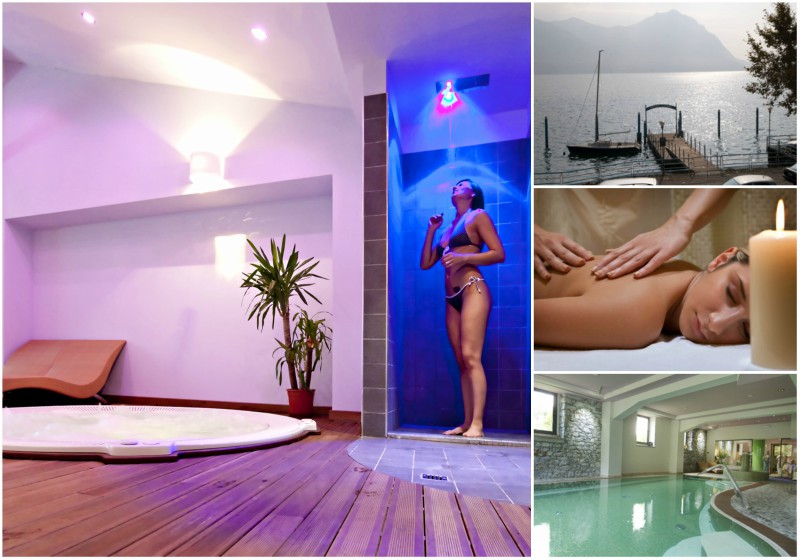 Couples will love Hotel Lovere Resort & Spa because...
An authentically Italian hidden gem, Hotel Lovere Resort & Spa offers a secret lakeside retreat and romantic spa experience. Stay in the Royal Spa Suite for the ultimate in-room spa experience. Divided into a sleeping area with separate wellness area the suite includes a private whirlpool bath, chromotherapy relaxation area, ice mint emotional shower and turkish bath.
#17 CHANDRA BALI VILLAS | SEMINYAK, BALI, INDONESIA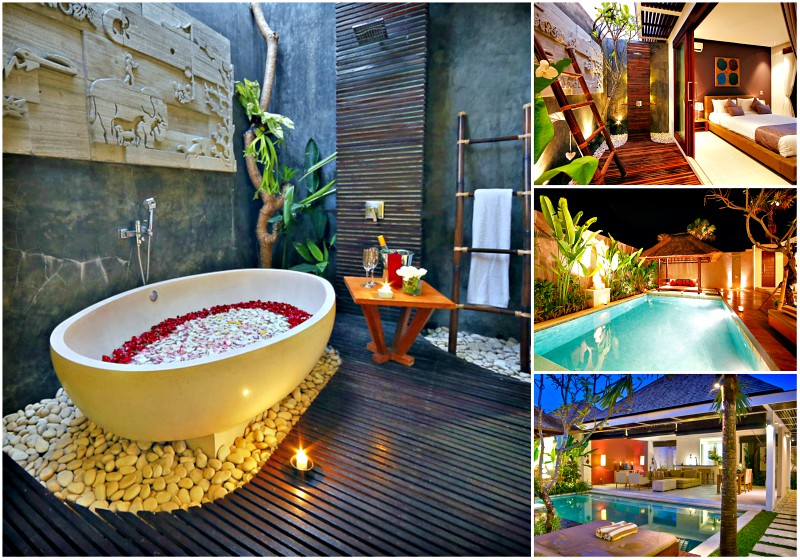 Couples will love Chandra Bali Villas because...
For the ultimate romantic spa experience without ever leaving the luxury cocoon of your villa, Chandra Bali Villas is a romantic retreat in the cosmopolitan Seminyak area of Bali, that offers couples barefoot chic and personalised serenity.
#18 PARADISE RESORT & SPA | SARDINIA, ITALY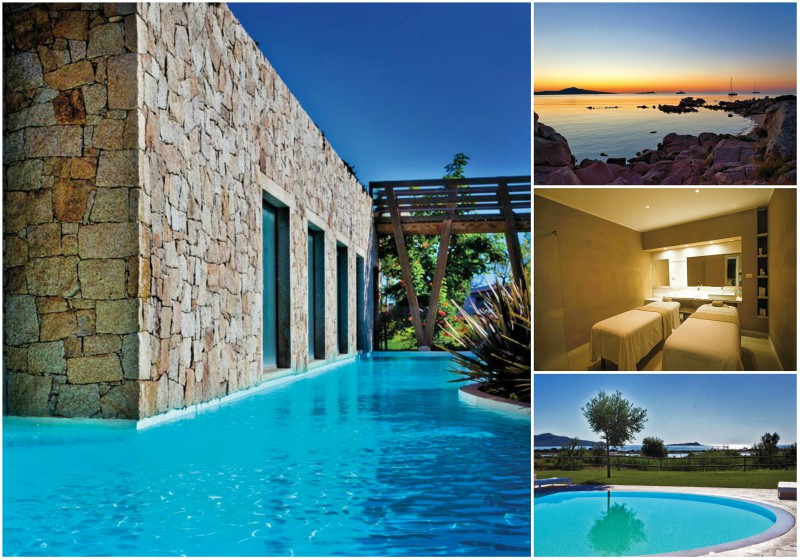 Couples will love Paradise Resort & Spa because...
Soft, white sands and clear, hot blue waters softly embrace Paradise Resort & Spa as it sits in one of Sardinia's most revered locations. With an upgraded spa experience newly opened for 2017, couples are invited to the ultimate romantic retreat in Mediterranean.
#19 SCHLOSS FUSCHL RESORT & SPA | SALZBURG, AUSTRIA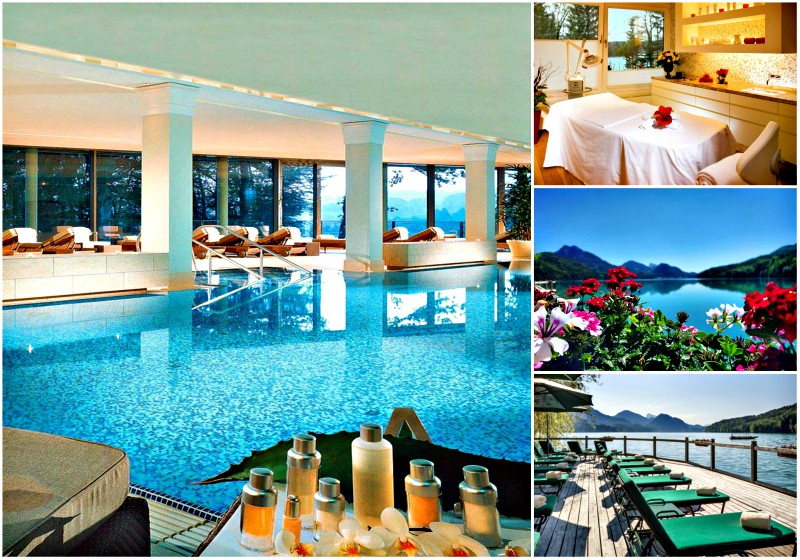 Couples will love Schloss Fuschl Resort & Spa because...
Considered to be one of the best resorts in Europe, Schloss Fusclhl Resort & Spa offers the ultimate experience of lakeside luxury in a breath-taking Alpine setting. Dedicated to creating the perfect ambience for romance, peace and tranquillity, their couples massage on a private jetty over Lake Fuschl is both exhilarating and blissful in equal measure.
#20 KIMAN HOTEL & SPA | HOI AN CITY, VIETNAM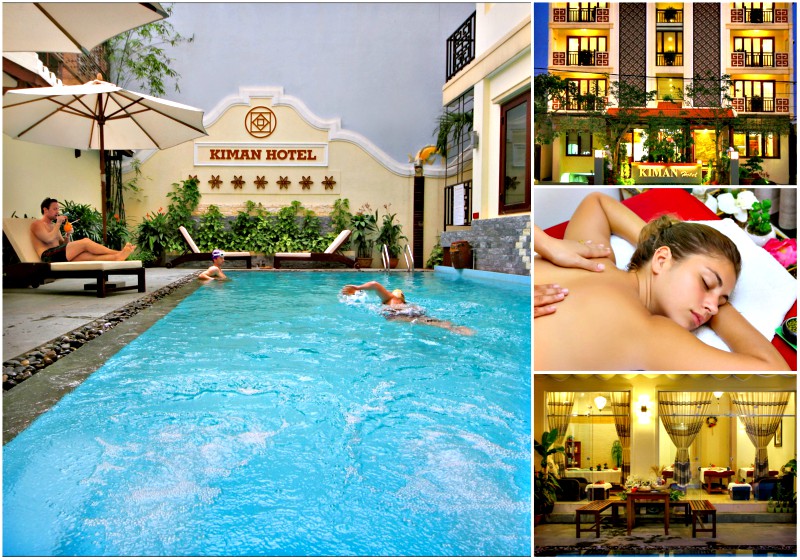 Couples will love Kiman Hotel & Spa because...
Located in the very centre of the World Heritage Town of Hoi An, Kiman Hotel & Spa is a family-run, boutique hotel offering couples a unique romantic hideaway and spa experience alongside a journey of unrivalled cultural discovery.