2018's Most Romantic Boutique Hotels & Hideaways
We've hand-picked some of the finest destinations for lovers looking for seclusion and intimacy; each location dedicated to personalised romantic experiences or whatever you have in mind. So, if it's a secret staycation for two you're after, or a private beach wedding abroad – we've got you covered.
#1 The Banjaran Hotsprings Retreat – Malaysia
Hidden amongst towering limestone hills and lush rainforest and with its proud claim to being Malaysia's first natural hot spring and wellness retreat, the Banjaran is a luxury resort made for couples seeking a tropical hideaway. Reviewers queue up to rank this place as one of Asia's finest. Through bespoke and holistic packages – including private access to the stunning natural springs – this retreat has plenty to offer romantic pilgrims. As well as getting steamy in the hot springs, couples can try out reflexology pools and meditation caves. Meanwhile Jeff's Cellar is a unique wine bar in an intimate limestone cave, which will guarantee a fine dining experience you won't forget anytime soon.

#2 Fond Doux Plantation & Resort – St. Lucia
The eco-friendly Fond Doux Plantation & Resort is a boutique retreat hidden in the heart of densest. St. Lucian rainforest. Choose between their 15 exquisitely private, luxury cottages. Nature is stunningly presented here, and there's plenty of romantic memories to be made including private candle light dinners under the stars. Furthermore, a triple of cascading outdoor pools, two on-site restaurants and a blissful spa all vie for the attention of lucky guests. Staff are well-known for their friendly hospitality and attention to detail and if you're looking for a unique place to get married the destination weddings here are truly unforgettable.
#3 Hotel 41 – London, UK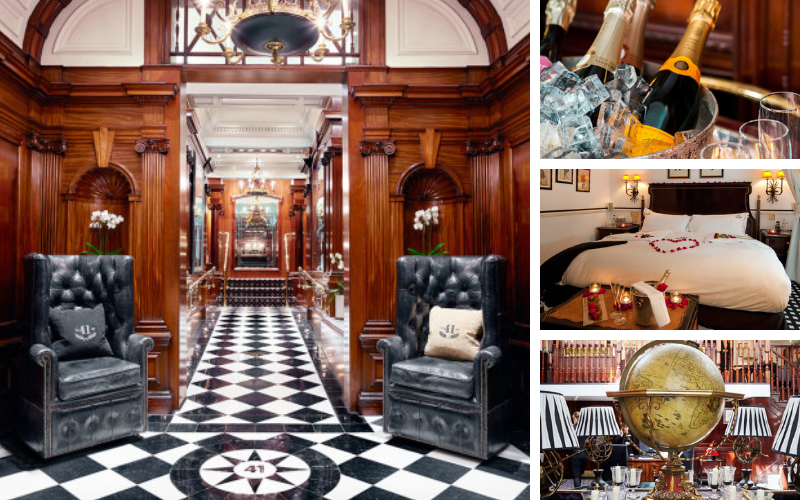 Moments after you arrive in its chic black-and-white reception, and get your glass of welcome Champagne (or tasty toasties in the Exec Lounge) you'll be fully on board with Hotel 41. Despite its central London location, the hotel's (almost) secret entrance immediately whisks you away from the hustle and bustle. Overlooking the Royal Mews at Buckingham Palace, it's easy to see why this luxury boutique hotel has held TripAdvisor's coveted Number 1 spot for London. And there are plenty of little extra romantic touches that can make your stay even more unforgettable (right down to the hot water bottle in your bed). That's assuming there's any need to raise the temperature any further…
#4 Wapa di Ume Resort & Spa – Bali
Wapa di Ume is a highly luxurious and secluded setting just outside the town of Ubud in Bali's majestic uplands. What a place to escape the world against the picturesque backdrop of rice fields and mountains, with only your beau by your side! Cute little romantic extras here range from: honeymoon cake, a private pavilion dinner, a Sutra massage at the Spa and a heart shaped floral arrangement - to name just a few fun and naughty surprises. And if you're planning your wedding? Arrange a unique ceremony in the hotel's outdoor chapel that includes gorgeous flower bouquets and a Balinese Rindik player to perform throughout.
#5 Bushmans Kloof Wilderness Reserve & Wellness Retreat – South Africa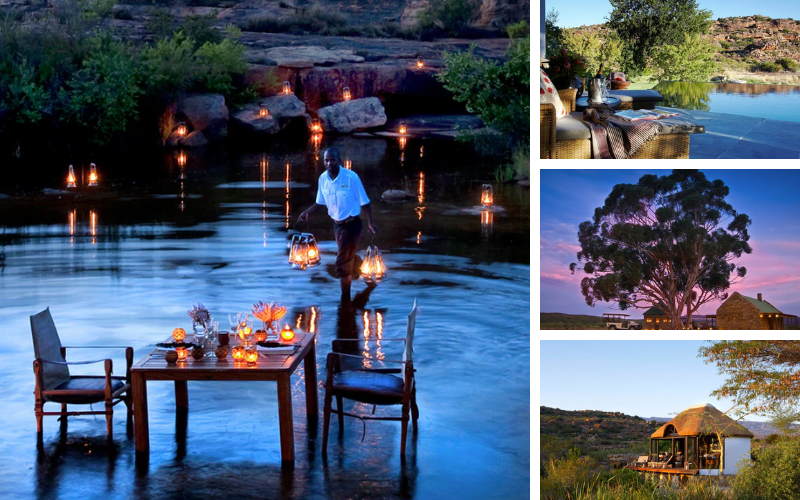 Nestled in the foothills of the 100km Cederberg Mountain range, the ecological oasis of Bushman's Kloof offers visitors a quite dazzling mix of open plains packed with wildlife, remarkable sandstone formations and ancient bush sites dating back thousands of years. Experience the magic and romance of being alone together in wilderness as you once-in-a-lifetime moments such as The River Boma Extraordinary Dining Experience. The River Boma is an extraordinary and romantic location for exclusive, private dining. Your table awaits in this low-walled, circular structure while our staff attend to your every need. Listen to birdsong and murmuring waters of the Boontjies River as you enjoy a full a-la-carte dining experience.
#6 Treasure beach – Barbados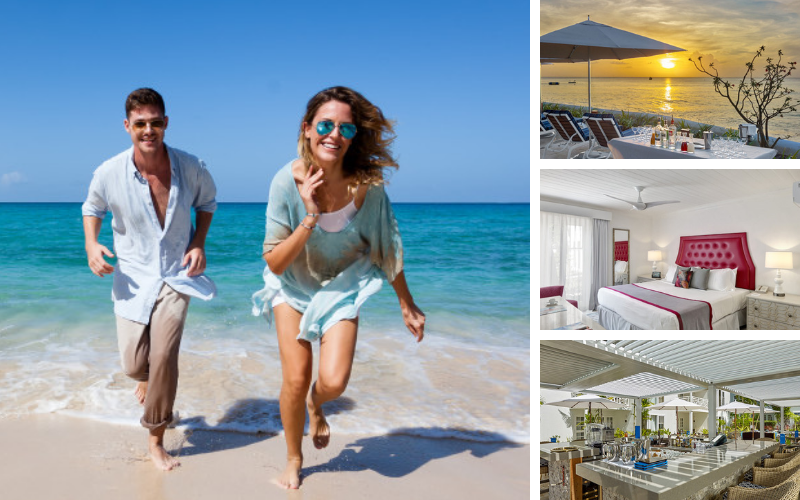 Treasure Beach is an adults-only, boutique hotel on the West Coast oceanfront of Barbados. And a stay here will spoil you with incomparable views of deep blue waters, broken only by long and skinny beachside pine trees. This 35-room property has a relaxed, personal ambiance and is perfect for couples seeking an intimate honeymoon or wedding destination. Treasure Beach also offers one of Barbados' most exciting culinary adventures – and if you'd like to venture outside of their chef's table and wine cellar, then just ask about their Taste of Elegance Dine Around Programme. Lovers can experience a variety of dining delights at nearly 20 restaurants and bars throughout the locale via its partnership scheme. This would be an ideal benefit if you're hoping to impress a group of wedding guests.
#7 Sala Lodges – Cambodia
Eleven traditional wooden houses on stilts make up the Sala Lodges, a gorgeous set of properties in the middle of secluded and enchanting jungle-like gardens. Here you'll experience magical moments of private abandonment, but should you wish to venture outside of your romantic hideout then you are also just a mere 8km from the rare and endangered architectural site of Angkor Wat. And we highly recommend you make the effort to explore this world-famous area that you might only get to see once in a lifetime. Have a look at the resort's Tropical Wedding Package, which could transport you into an intimate, exotic and historic location where you can tie the knot in real style.
#8 Momo Beach House – Philippines
A beautifully quaint and boutique resort that hugs the shores of the tropical Panglao Island, Momo Beach House comes with sunset views that must be seen first-hand. Amid waterfalls, caves and beaches you'll dine al-fresco style at their Beach Tree Café. The hotel offers a serene place to unwind and stoke the flames of passion - at your own pace - away from the crowds of the popular Alona beach nearby. Indeed couples staying here enjoy a quiet seaside vibe and can book a private dinner by the beach or just relax by the shoreline sipping cocktails into the night.
#9 The Duke of Richmond Hotel – Guernsey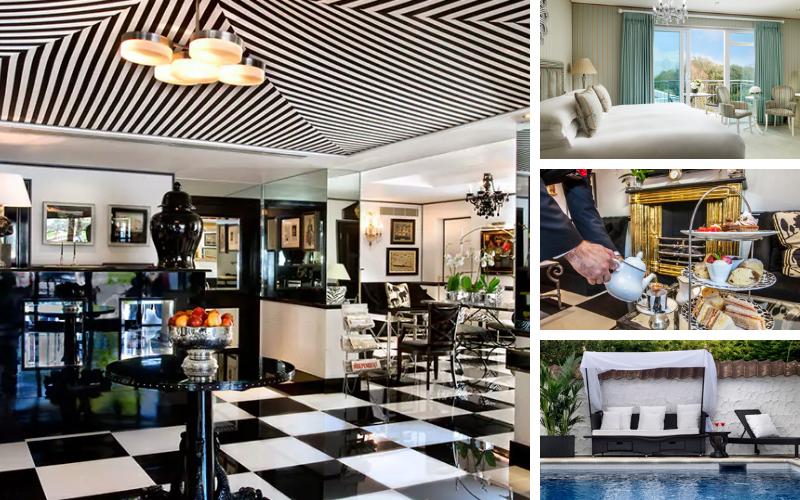 Located in the centre of St. Peter Port (the capital of Guernsey) and an easy stroll from the harbour, the Duke of Richmond Hotel has rightfully claimed its place in the 'Boutique Hotel Hall of Fame.' Overlooking a quiet park and with majestic views across the waters of the Channel Island, you'll be won over by the lavish 1920s black 'n' white decor, along with leopard prints, on entering the hotel's grounds. Romance-led stays, such as weddings, proposals, special birthdays and anniversaries are all specialities here and staff will go the extra mile to tailor your trip to meet your specific needs. And when it comes to dining, some of the freshest local seafood can be savoured in the stylish surrounds, or enjoyed al fresco on the terrace overlooking their heated outdoor pool.
#10 Hotel Aurelio Lech – Austria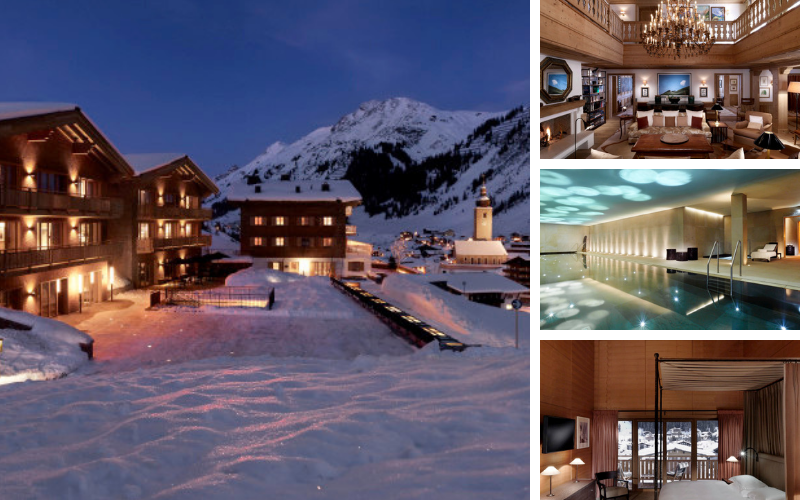 For an intimate and boutique ski trip – perfect for romantic couples - the location for at Hotel Aurelio Lech could hardly be better - you step out of the room and you're onto the slopes! And off the slopes is when the romance really starts. The Aurelio SPA offers everything you could want and more - herbal steam rooms, saunas, a gym, treatment rooms, large chill-out area and a 23-metre pool. The Aurelio Chalet also has its own cinema, chimney room, a dining room and a private butler. And for all those romantic dinners the food at the Aurelio´s gourmet restaurant is created by 3 Hauben awarded chef, Christian Rescher and his protégée, Markus Niederwanger. Indeed, the Arlberg region is famed for delivering high-class gourmet dishes, many of which can be sampled at the hotel's on-site restaurant. If that's not enough, the service here's excellent; the staff super-friendly.

#11 Villa Blanca Cloud Forest Hotel & Nature Reserve – Costa Rica
Imagine: You're relaxing together in your whirlpool bath and just outside your private window to the cloud forest there's an owl, magically lit by the moonlight, hunting for his prey. Now make your way from your private suite to the Hacienda for your dinner that was designed just for the both of you, and take in the atmosphere all-around of the artwork and designs. After some homemade ice cream and perhaps a local coffee liquor, your reservation for a private movie screening is waiting just for you. You can enjoy all of this at this upscale boutique hotel, while experiencing one of the most unique environments on the planet in a VERY private cloud forest reserve. Find out more about the Villa Blanca. Did we mention you can get married here too?
#12 Theva Residency – Sri Lanka
You know things are looking pretty okay when your big decision of the morning is to either take a dip in a fabulous infinity pool overlooking the mountains, or pay a visit to the sauna and steam area before another languid lunch. The Theva Residency , which is perched on the secluded slopes of the Hantana mountains, has spectacular views of the surrounding landscape, stretching out across the valley to Sri Lanka's ancient city of Kandy. Just try and make sure, if you do leave the resort, you're back in time for sunset by the pool. This super cool hideaway comes with Deluxe Rooms, rounded off with their own private Jacuzzi which are little short of a romantic paradise.
#13 Mare Monte Spetses – Greece
A striking 18th century mansion with an aristocratic background, the Mare Monte is today a boutique hotel blessed with gorgeous modern rooms, breath-taking surroundings and a truly laidback ambience. There are plenty of personal touches you'll love, right from the ferry transfer ahead of check-in. And the six luxury units which make up the Mare Monte Spetses truly offer a secluded paradise for lovers. Among the island's finest hotels, it's housed in a historical residence built in 1762 by an old aristocratic family. You could easily do a spot of Greek island hopping to celebrate your wedding or the renewal of vows here.
#14 The Chesterfield Mayfair – London, UK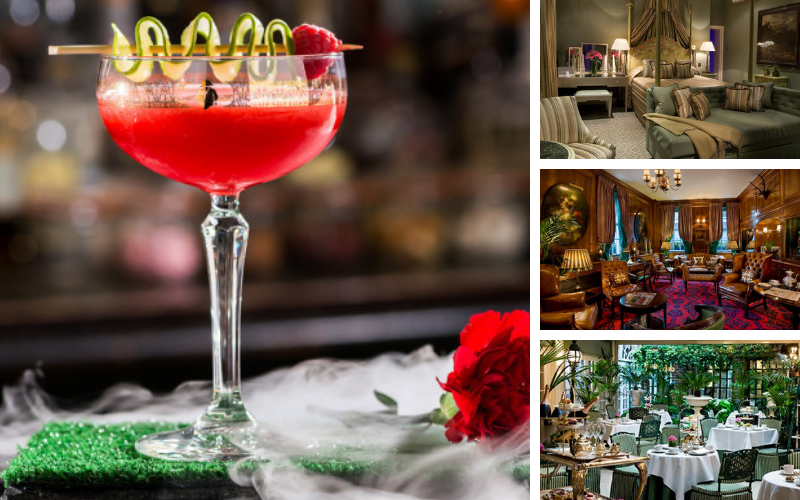 If it's romance, comfort and style you're seeking then you needn't look any further than the Chesterfield Mayfair. This 4-star hideaway, located in uber-trendy Central London, retains a vintage English style and you'll have a world of possibilities thanks to its perfect location - a matter of minutes from Bond Street, Piccadilly and the Royal Parks. A stay here would suit proposals, birthdays and anniversaries. In between making love in your spacious suite, try the molecular cocktails or gin experiences; then see for yourselves if the hotel really does serve up the best Dover sole dish in town.
#15 Chesterfield Palm Beach – Florida, US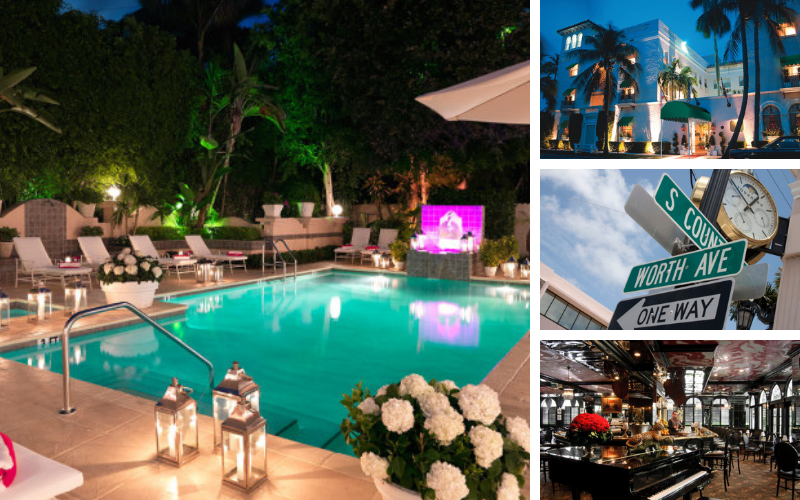 Easily one of Palm Beach's finest boutique hotels, and just a stone's throw from the famous Worth Street shopping quarters sits the magnificent Chesterfield Palm Beach. Check out their Sweetheart Package, a dream proposal-inducing experience which includes: a luxury suite of the highest quality, welcome gifts, Champagne and chocolate-coated strawberries. And that's all on top of the delicious cuisine, sharp cocktails and live music offer by the resort's renowned Leopard Lounge. The Chesterfield Palm Beach also offers a divinely decadent venue for your wedding day, with a variety of enchanting indoor and outdoor options from which you can say 'I do'. Located by the pool, the light and airy Pavilion can comfortably accommodate up to 100 wedding guests, and the Pool Deck offers a beautiful space in the shade to celebrate your nuptials.
#16 Campo Regio Relais – Siena, Italy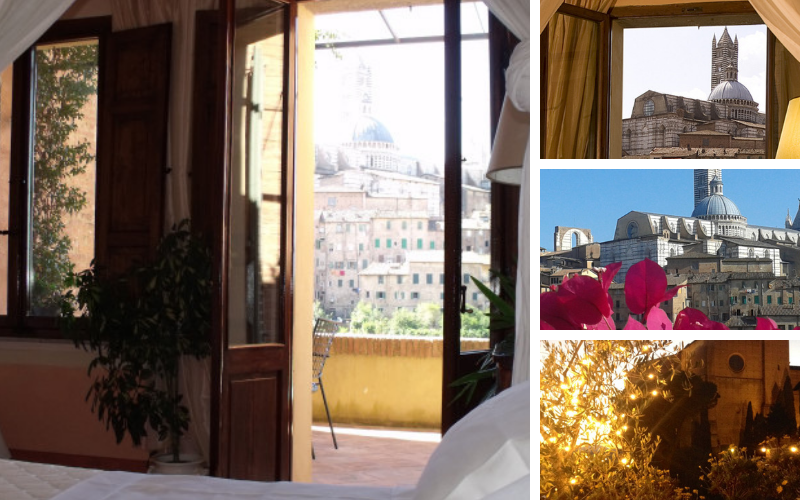 Tuscany regularly features in lists of 'The Most Romantic Destinations in the World,' and the elegant Campo Regio Relais is located right in the heart of Tuscany. A charming boutique hotel, the Campo Regio Relais is romantic hideaway in a historic building in the old town of Siena, divided over three floors. The atmosphere is by turns refined, elegant and discreet. And really, really romantic. Staff here are helpful in every way. There are many beautiful tourist attractions in Siena, but sometimes a romantic getaway calls for the quieter corners of the town, where you can explore cobbled backstreets and quaint cafés, feeling as though you have stumbled upon a secret world together; and here, in Siena, there is no end to the pretty streets and picturesque gardens just hiding around the corners of main sightseeing spots.
#17 The Montague on the Gardens – London, UK
The Georgian townhouse style of The Montague on the Gardens is bursting with romantic charms, with top draw service to match. Located in literary Bloomsbury, and yards away from the British Museum, there's plenty of history and culture to soak up during a romantic break. But there's also plenty of snug ye ole London pubs (The Lamb around the corner claims to be London's oldest boozer) and lots of great restaurants in the area as well. If you're looking to impress then look no further than the Guv'nor Suite. This suite is made up of two magnificent bedrooms, complete with a stand alone copper bath and a private conservatory. It is less so a room, and more your own private apartment within the heart of the city. The Guv'nor Suite is an enticing example of grandeur that will set the tone for a superbly romantic stay. If you are looking for something a little smaller, Room 110 with its crimson infused design can provide the intimate, romantic atmosphere you're searching for.
#18 Auberge Saint-Antoine – Québec City, Canada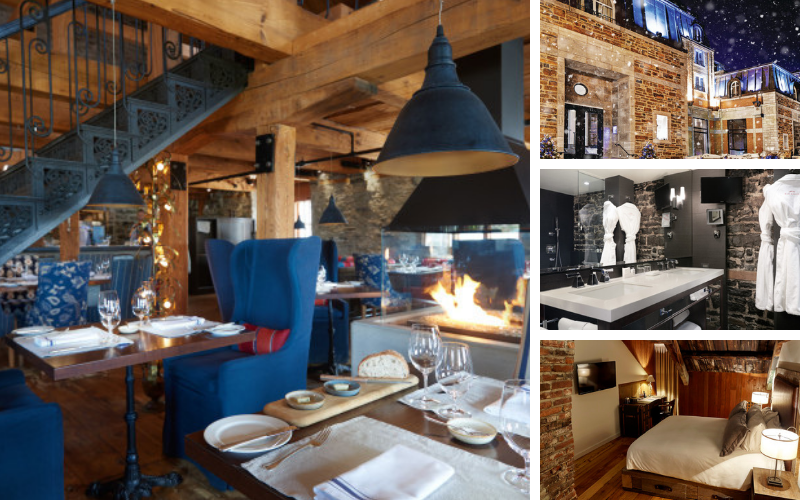 If you're seeking the perfect destination for an intimate city break, then you won't go far wrong if you choose the charm and secrets of Old Quebec. Located in the heart of Québec City's historical district, Auberge Saint-Antoine is an award-winning boutique hotel made for lovers seeking a contemporary city hideout. Steeped in rich history, the Auberge Saint-Antoine proudly wears its credentials of being a member of the luxury and well-regarded Relais & Chateaux group. And if you need further convincing it's also consistently named one of the top hotels is Canada. But here luxury goes hand-in-hand with privacy. Breakfast in bed, feature-sized showers, plush bedding, heated floors, soaking tubs, romantic fireplaces, impressive terraces, generous minibars, Bose stereo systems, and Nespresso machines… all make it very easy to never leave your room. Unless you're tempted out with a sensual couple's massage or private viewing of your favourite romantic comedy in the hotel's own cinema. Whatever your poison, the Auberge team will happily satisfy your every romantic need. Ask staff about complimentary upgrades, romantic extras and other little surprises. And remember to try the restaurant's tasting option, which is plentiful and divine.
#19 Villa Samadhi - Singapore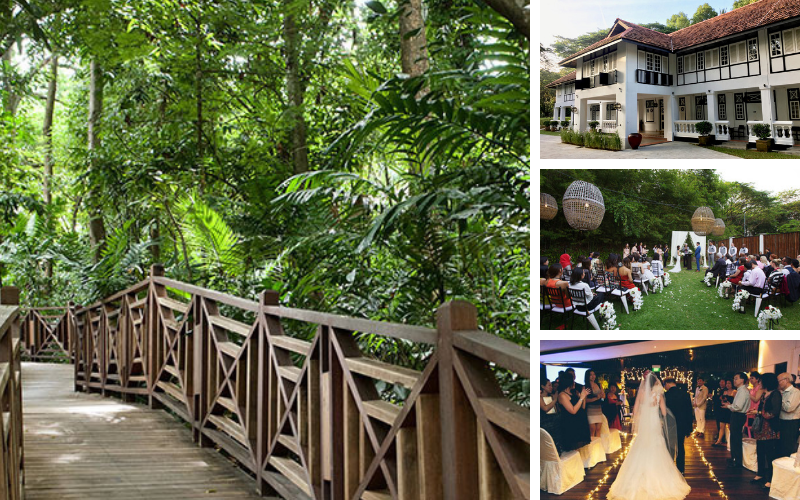 The Villa Samadhi is a 20-room boutique hotel which exudes Malayan colonial charm. Here you can step into a vintage version of Singapore, light years away from its modern urban bustle… despite being only 10 minutes away from the city centre . In fact, this chic 1920's hideaway is in many ways a celebration of the past. Surrounded by the lush greenery of the Labrador Park and Nature Reserve, Villa Samadhi is a sanctuary of calm providing guests with a timeless and exclusive experience of Singapore's most luxurious hospitality - offering unprecedented privacy and inspiring extraordinary journeys. Pampered guests here can make the most of complimentary afternoon tea, evening cocktails for two, and a fine signature turndown service offering port, chocolates and special Asian snacks. Meanwhile wedding ceremonies here can host hundreds of visitors, making it an ideal venue if it's an extra special excursion you have in mind.
#20 Victoria House Resort & Spa – Belize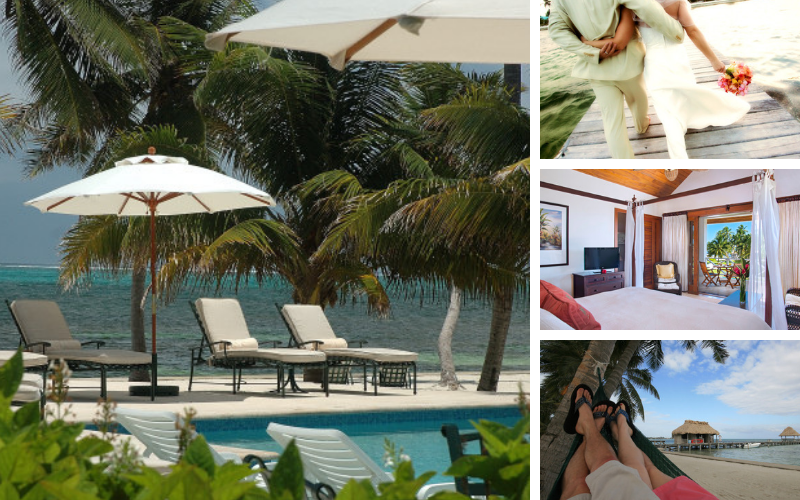 The Victoria House Resort & Spa is an award-winning luxury hideaway on Ambergris Caye, a breath-taking Caribbean island off the coast of Belize. Whilst its location alone insists upon relaxation, privacy and barefoot elegance – if you need any further persuasion as to why you should come here, then we're happy to confirm your time here will likely be spent in a gently swaying hammock on a tropical beach with an icy Pina Coladas in hand – because that's just the Victoria House style. 42 rooms arranged artistically on an 8-acre waterfront property provide plenty of space and privacy for everything from a proposal, to a wedding party, to a honeymoon. Consider a couple's massage over the water at the sea spa, or in the luxurious new Spa and Wellness Centre at Victoria House. This secluded and private little oasis is near to the downtown but far enough away to feel exclusive; the staff here will make you both feel like celebrities. Here you can truly "unplug" from the rest of the world, and the barrier reef is just one mile offshore.
#21 Casa Fantini / Lake Time – Italy
Set in the tranquil Italian Lakes of Northern Italy, the Casa Fantini, this is a lovely place for romance, aided of course by being situated in right front of Lake Orta. The property has only 9 rooms and 2 suites. All the rooms offer an exclusive "personal SPA" service through a comfortable shower cabin for two with a professional private hammam. All the spaces give intimate feelings, like a home. In the lounge chairs and sofas around the chimney, tables for two in the flowered garden, always viewing the lake. Get in touch to find out more about the tailored romantic offers – a 5-star experience, big rooms with premium beds and baths and plenty more – which are available. Romantic tourists can sip on superbly crafted cocktails at the bar, or sit back and catch some rays by the stylish swimming pool.
To find out more, get in touch with one of our expert Romantic Consultants at The Romantic Tourist, we'll be more than happy to help you find a deal that suits you.