25 Most Romantic Boutique Hideaways | Worldwide
It's almost impossible to imagine (or remember, for those of us old enough) a time some nearly 40 years ago before our beloved boutique hotels and resorts ever existed.
Today, boutique hotels and experiences are more popular than ever and indisputably one of the most desirable ways to travel. Sexy, stylish and with an obsessive attention to individuality: boutique hotels epitomise luxury and creative privilege.
Who wouldn't want some of that?
Offering intimate accommodations and highly personalised hospitality, here are 25 of the most romantic boutique hotels and hideaways around the world:
#1 CRYSTALS | ST LUCIA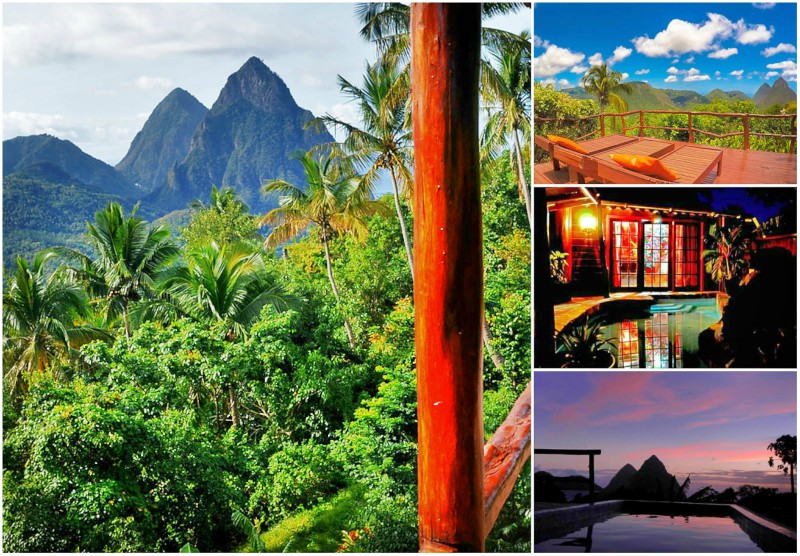 Couples will love Crystals because…
Hidden in the hillside with the most spectacular views of the Piton Mountains, Caribbean Sea and the picturesque town of Soufriere, this exquisite property is a remote hideout for couples who truly desire a retreat away from the hustle and bustle of everyday life. Couples stay in romantic one-of-a-kind cottages furnished with a combination of local arts and crafts with European flair and elegance and their villas are stylishly finished with private pools and amazing views. Crystals is perfectly designed for couples seeking a unique romantic getaway or honeymoon and they also specialise in intimate weddings with ceremonies held on the local beach, or on the decking of Papaya Cottage with amazing views of the Pitons, tropical rain forest and blue waters of the Caribbean ocean.
#2 THE VIEW LUGANO | SWITZERLAND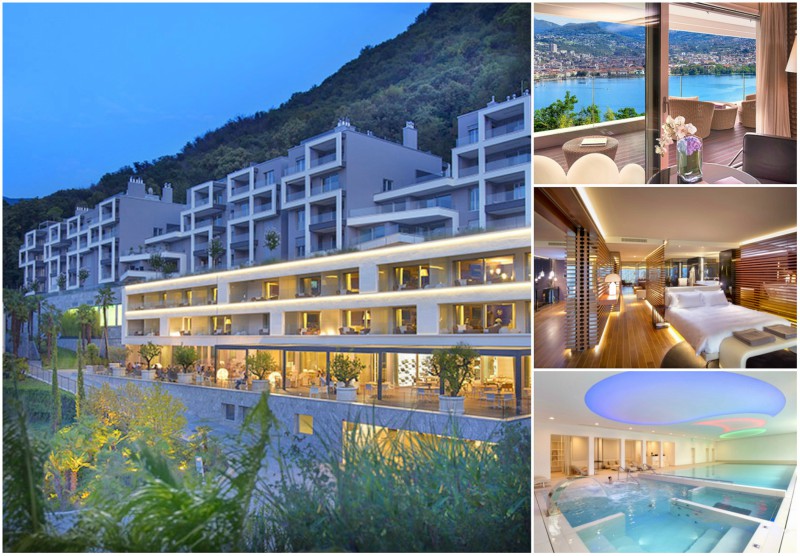 Couples will love The View Lugano because…
Famed for the stunning views from its hilltop location, The View Lugano provides a romantic hideaway like no other. Couples staying at this unique boutique hotel and looking to spend some quality time together in and around the beautiful city of Lugano will be bowled over by the variety of activities on offer. So whether it's a day of pampering at the hotel's spa, an exclusive boat excursion on Lake Lugano, or simply champagne cocktails enjoyed from a private terrace, guests are spoilt for choice with magical experiences to cherish forever.
#3 SECRET BAY | DOMINICA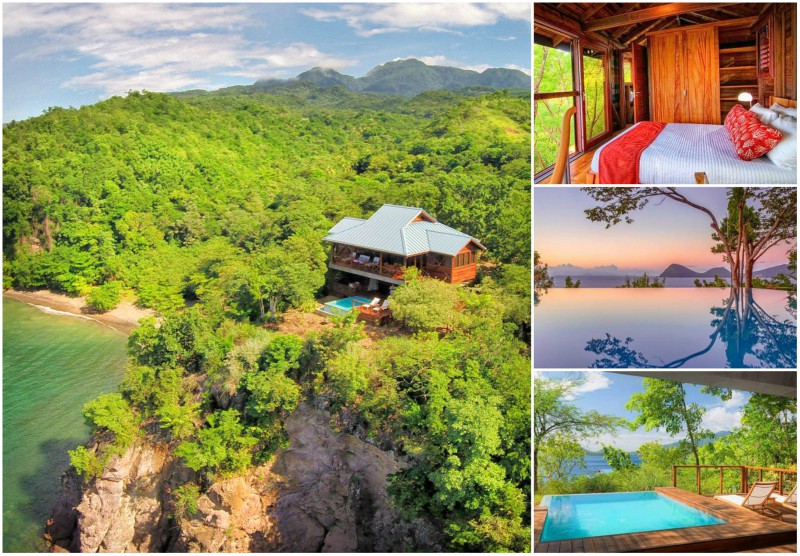 Couples will love Secret Bay Dominica because…
Set on the gorgeous tropical island of Dominica, Secret Bay is an award-winning luxury boutique resort with an outstanding clifftop location and panoramic views of the shimmering blue waters of the Caribbean. With its idyllic location, this relaxed boutique resort is an ideal destination for a romantic break, a wedding or a honeymoon. If you decide to get married here, you'll have a choice of beautiful locations such as the beach, various spots in the gardens or one of the private decks overlooking the sea. Whether you're celebrating an important day or just keen to have the romantic break of a lifetime you'll be able to enjoy features like sunset sails, champagne dinners by candle light, Indian River boat trips and couple's yoga sessions.
#4 HOTEL DESIGN SECRET DE PARIS | FRANCE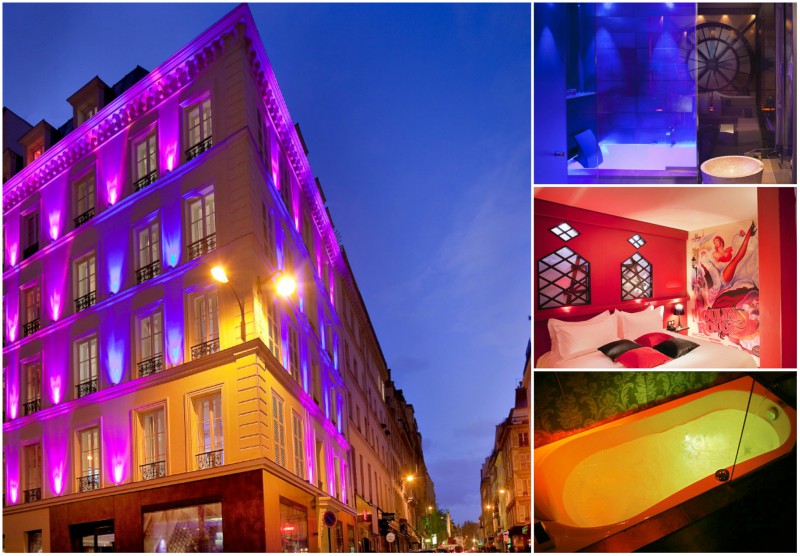 Couples will love Hotel Design Secret De Paris because…
Bienvenue à Paris, the city of love. Set in the Trinité quarter, Hotel Secret de Paris is a chic and stylish boutique hotel that offers a cool and contemporary stay in the heart of the capital. Paris is for lovers, and no one knows it better than Hotel Secret de Paris. Whatever the occasion you're celebrating, be it a cherished anniversary, a honeymoon hideaway or simply a romantic escape, indulge in the loving little additions available to make your trip extra special. The Romance in Paris package includes rose petals scattered on your bed and chilled champagne upon arrival, as well as a surprise box of seductive goodies…
#5 SUNSET HILL RESORT | KOH PHANGAN, THAILAND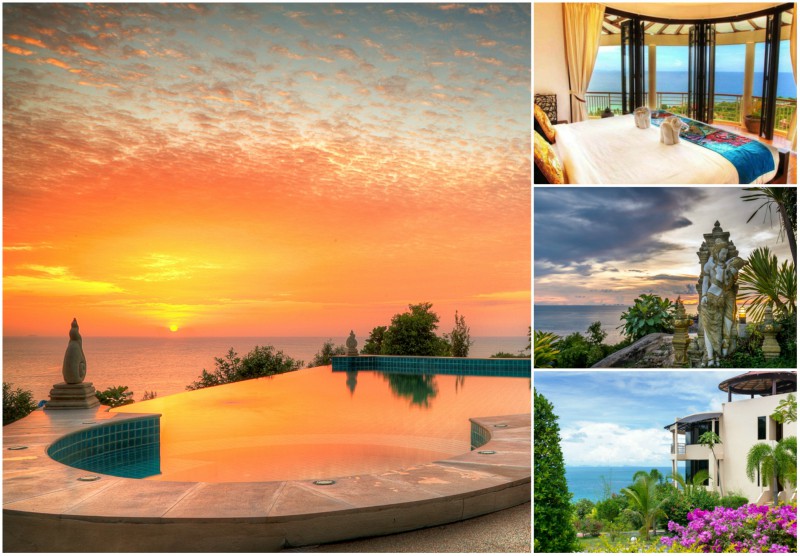 Couples will love Sunset Hill Resort because…
It's not just a beautiful name... Sunset Hill is a spectacular hillside resort set on the west coast of the exotic island of Koh Phangan in Thailand, giving you the perfect place to sip champagne as you watch the sun set over Haad Yao and Haad Chao Phao beaches, with the islands of Angthong sitting on the horizon. With Koh Phangan offering both a peaceful paradise and a lively nightlife, the island attracts couples who want either pure escapism or who are celebrating their love through the buzzing beach bars of its famous Full Moon parties. The choice is yours...
#6 PALAZZO VIOLETTA | MALTA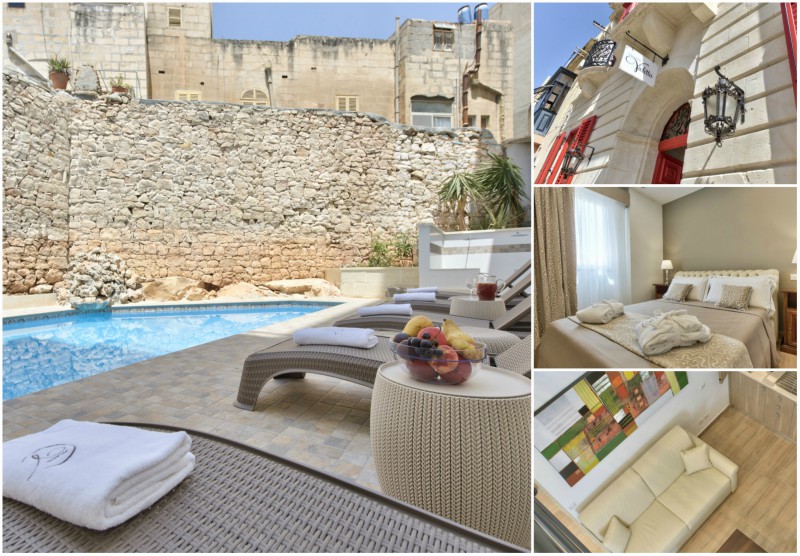 Couples will love Palazzo Violetta because…
Named after the wonderful Mrs. Violet Faure, Palazzo Violetta embodies all her love and passion in this delightful boutique hotel. With only 20 rooms, you'll find a beautiful, intimate and private escape, making it perfect for romantic retreats. Located just a few minutes' walk away from Sliema and Balluta Bay, you're in the perfect place from which to explore the town centre and the picturesque coastline.
#7 TANGO MAR BEACHFRONT BOUTIQUE HOTEL & VILLAS | COSTA RICA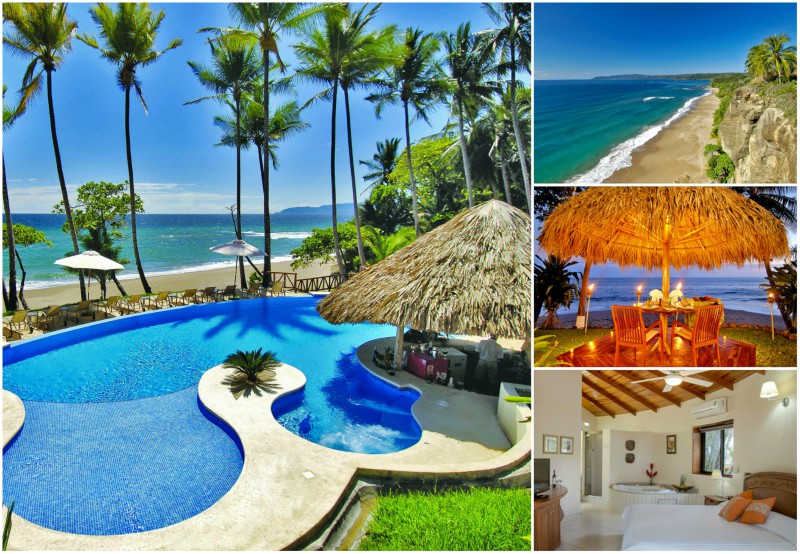 Couples will love Tango Mar because…
Located on the Nicoya Peninsula in Costa Rica, you'll find the breathtakingly beautiful boutique resort of Tango Mar. Combining the serene seclusion of chic beachfront villas with all the contemporary amenities of a resort, Tango Mar is perfect for the discerning couple who want to lose themselves in the best of nature, but with no compromise on luxury. Soft white sands meet sparkling azure waters, yet you're surrounded by luscious greenery, exotic wildlife and tropical flowers, and all just 15km from the mesmerising and magical Montezuma Waterfalls.
#8 ALHAMBRA BOUTIQUE HOTEL | CROATIA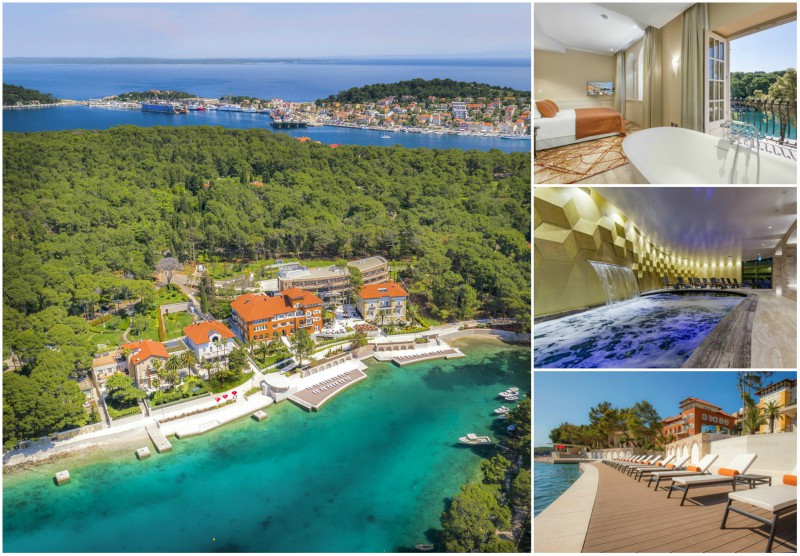 Couples will love Alhambra Boutique Hotel because…
The breathtaking island of Losinj, has been a popular destination for tourists since the late 19th century thanks to its untouched nature and healing climate. Here you can wake up in the morning and take a short stroll of just a few steps to Alhambra Boutique Hotel's private beach for a swim in the crystal clear waters of Cikat Bay, where you might be lucky enough to spot a few dolphins. You can spend days wandering through the quaint old town of Mali Losinj with its handsome 19th century mansions and explore more than 200km of island paths by foot or bike. By night enjoy idyllic sunsets with a glass of fine Croatian wine or dine al-fresco on the restaurant terrace.
#9 HOTEL CHESA STUVA COLANI | SWITZERLAND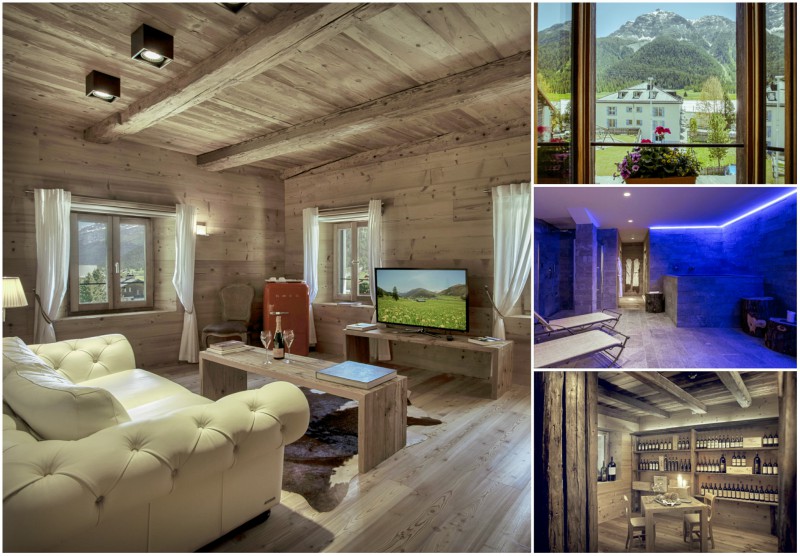 Couples will love Hotel Chesa Stuva Colani because…
Switzerland is officially the happiest country on the planet, according to the 2015 World Happiness Report, and we have a sneaking suspicion that its enchanting accommodation has something to do with it... Hotel Chesa Colani is a charming 17th century property, and its recent renovation has restored its beautiful original features, combining them with contemporary luxury. Traditional wooden suites create plush boudoirs, with the enchanting guestrooms overlooking the mountains; a magical setting, whether you're looking out onto the pretty snowy scenes of winter or the sun-drenched landscape of summer...
#10 HIDEAWAY VILLAS BALI | INDONESIA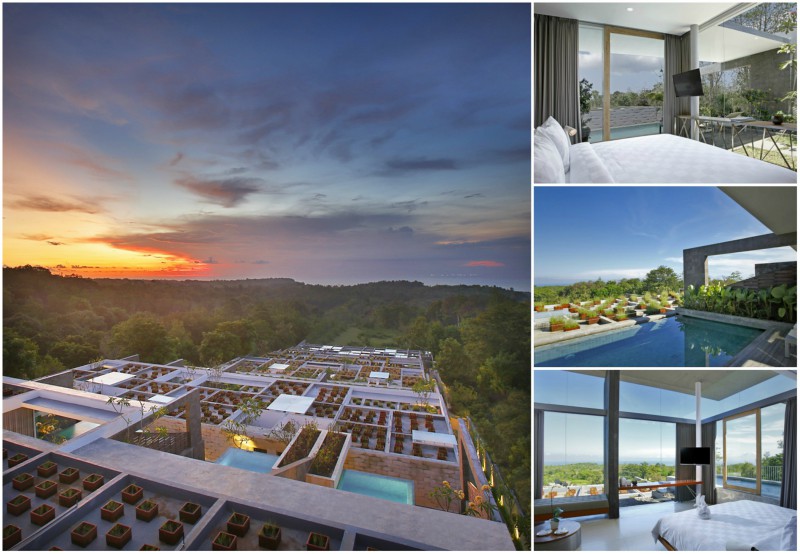 Couples will love Hideaway Villas Bali because…
A serene sanctuary set on beautiful Bali, Hideaway Villas Bali invites guests who are seeking new experiences and are intrigued by the road less travelled. An intimate escape nestled in the heart of nature, the villas have been lovingly designed to combine lavish luxury with a sense of peace and tranquillity. Surrounded by luscious greenery and breathtaking beaches of white sands and sparkling waters, Hideaway Villas offers a dreamlike destination for couples in love who want to lose themselves in idyllic island life.
#11 VILLA ROTHSCHILD KEMPINSKI | GERMANY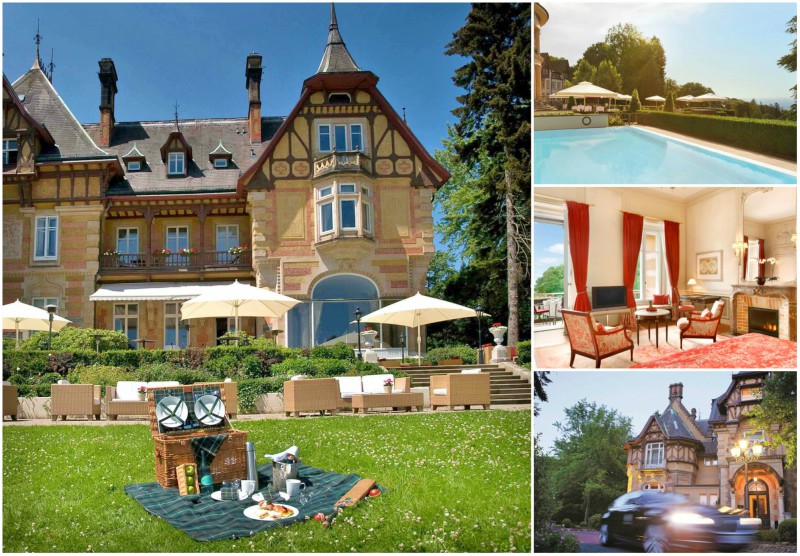 Couples will love Villa Rothschild Kempinski because…
VillaRothschild Kempinski is a luxury boutique hotel in the Taunus region of Germany near Frankfurt and was built in 1894 as the former summer residence of the Rothschild family. Well-known as the place were the German constitution was written down, Villa Rothschild Kempinski has hosted many glamorous receptions and festivities, and couples can expect the very highest standard of luxury hospitality in keeping with the hotel's exclusive heritage.
#12 KENSHO BOUTIQUE HOTEL & SUITES | MYKONOS, GREECE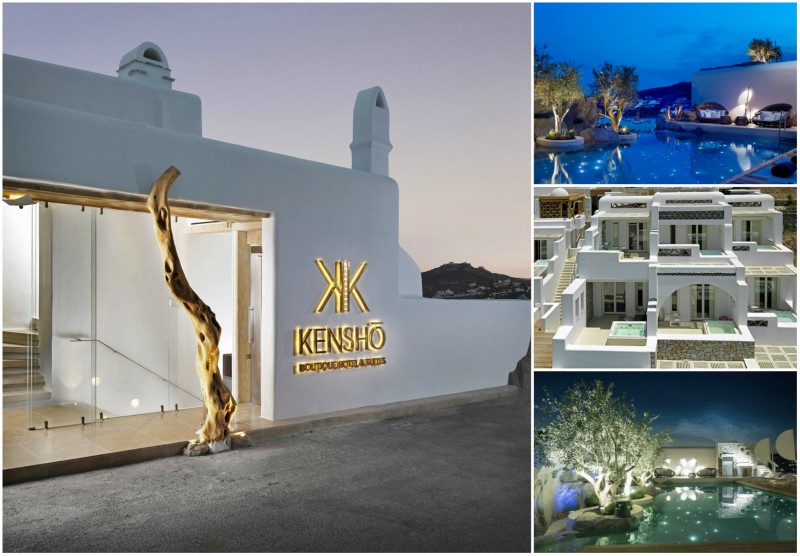 Couples will love Kensho Boutique Hotel & Suites because…
Mykonos is one of the most popular and glamorous Greek islands, with a sun-drenched climate, idyllic beaches and sparkling azure waters. It has long been known as a place for party-goers and sun-worshippers, due to its buzzing nightlife, but don't be put off, for there are heavenly hideaways of peace and tranquillity all around, and Kensho Boutique is at the top of that enchanting list. A traditional white building overlooking the sea, Kensho exudes a feeling of balance and harmony. Its sophisticated white interiors reflect the outside, and simplicity and modernism are kissed with luxury, for the most indulgent stay.
#13 KENSINGTON PLACE | SOUTH AFRICA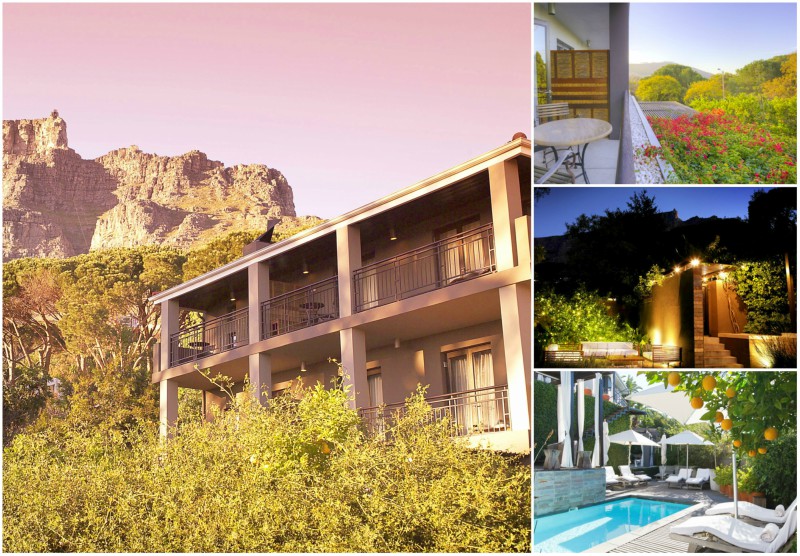 Couples will love Kensington Place because…
This luxury boutique hotel rests on the slopes of Table Mountain in a secluded setting and is within easy reach of Cape Town's hot spots including a variety of restaurants, Table Mountain and its beautiful beaches. Little extras like the complimentary bubbles on arrival and complimentary romantic turn down in your room makes Kensington Place super special for couples. The concierge team is also able to arrange flowers, gifts etc to be delivered, and a therapist can be arranged for couples massages and treatments in-room.
#14 FOND DOUX PLANTATION & RESORT | ST. LUCIA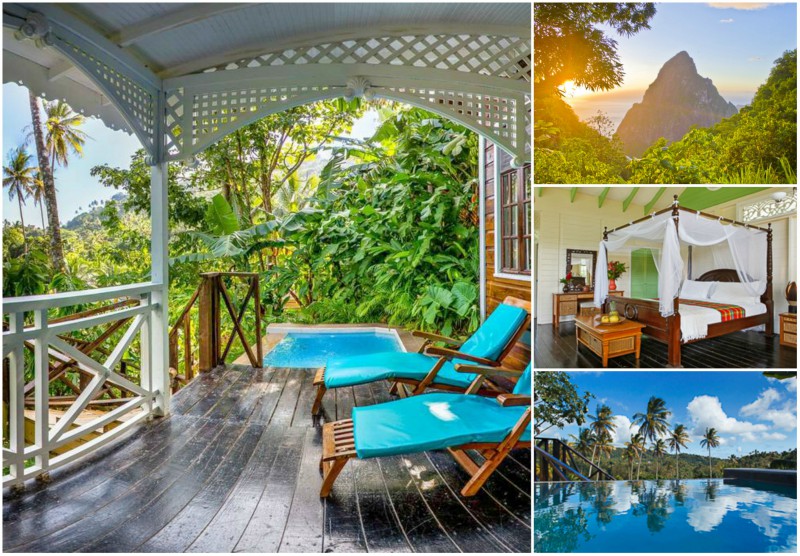 Couples will love Fond Doux Plantation & Resort because…
Set in the heart of St. Lucia and surrounded by lush tropical rainforests, Fond Doux is an authentic and historical working cocoa plantation resort, just a 45 minute drive from St. Lucia's international airport. Offering 15 romantic and private cottages, moments from some of St. Lucia greatest attractions including the Pitons and Sulphur Springs, Fond Doux is an idyllic, eco-friendly retreat for romantic couples. The resort's serenely beautiful rainforest location promises an intensely romantic ambience and is the perfect place for independent, nature loving couples to celebrate a honeymoon, special anniversary or exotic destination wedding. To fully experience the romance St. Lucia and Fond Doux has to offer the resort highly recommends the following romantic activities: Hiking up the scenic Lamontagne's trail late afternoon to watch the beautiful sunset on the mountain ridge - Sulphur Getaway treatment which begins at the Sulphur springs with the application of hot mud to your body and ends with a massage at the resort - A sunset Champagne cruise - Planting a tree together in the resort's garden to watch your tree grow year after year as your love grows stronger.
#15 VILLA IL POGGIALE | ITALY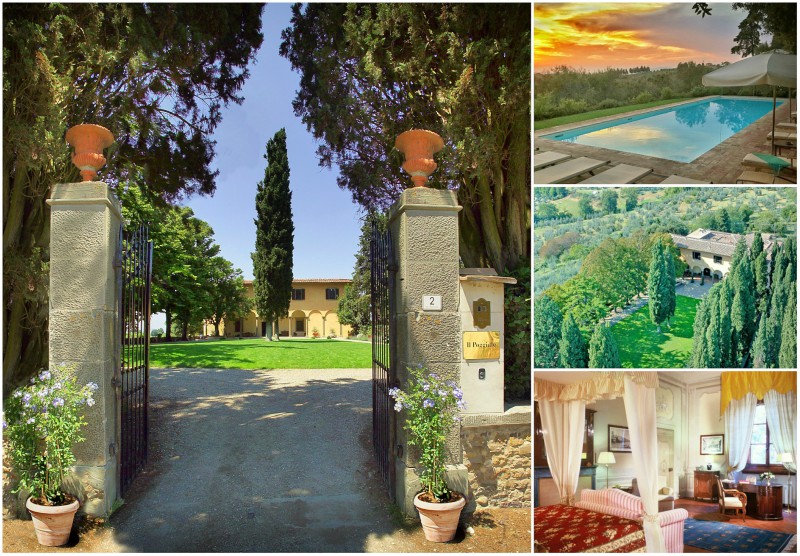 Couples will love Villa il Poggiale because…
In the heart of Tuscany's beautiful rural landscape, you'll find the rustic yet refined Villa il Poggiale. A magnificent 16th century manor house, the luxury hotel is surrounded by an elegant estate of tall cypress trees that proudly stand guard over the long stretches of vineyards and charming olive groves, setting the sweetly romantic scene for your love story. The gorgeous grounds include a sparkling swimming pool and a picturesque rose garden, which is the perfect place for a champagne reception when celebrating a special occasion, or perhaps sharing a stolen moment with your loved one.
#16 HOTEL CATTLEYA | SAMOS, GREECE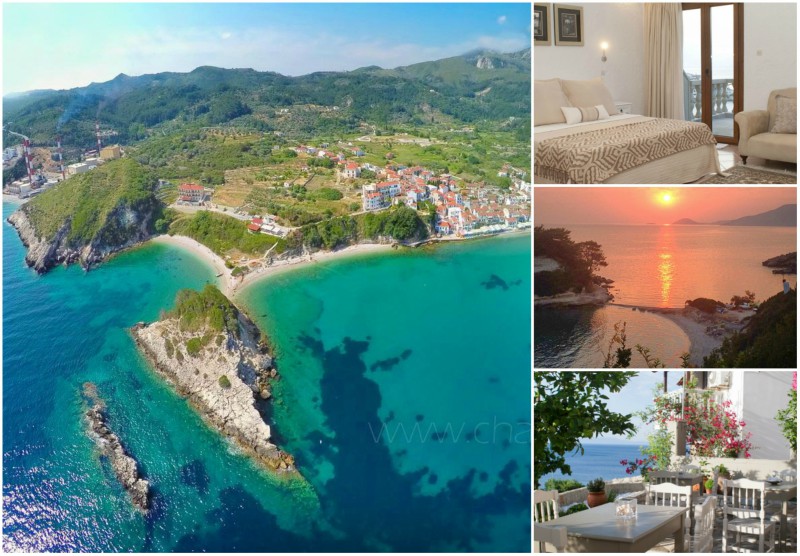 Couples will love Hotel Cattleya because…
Hotel Cattleya is an enchanting boutique hotel on Samos Island. Located in Kokkari village which is thought by many to be one of the best hidden gems in Europe, beautiful beaches caressed by the the deep blue waters of the North Aegean are also only 50m away. Providing a bespoke approach to Greek luxury, each of Hotel Cattleya's 7 rooms are named after someone special and precious to the owner and designed using classical colours and tones. Each room has a beautiful terrace giving exceptional views over the nearby coastline, the village around the hotel and the wonderful beaches: truly a heavenly spot for a romantic and intimate trip in the North Aegean sea.
#17 VICTORIA HOUSE RESORT & SPA | BELIZE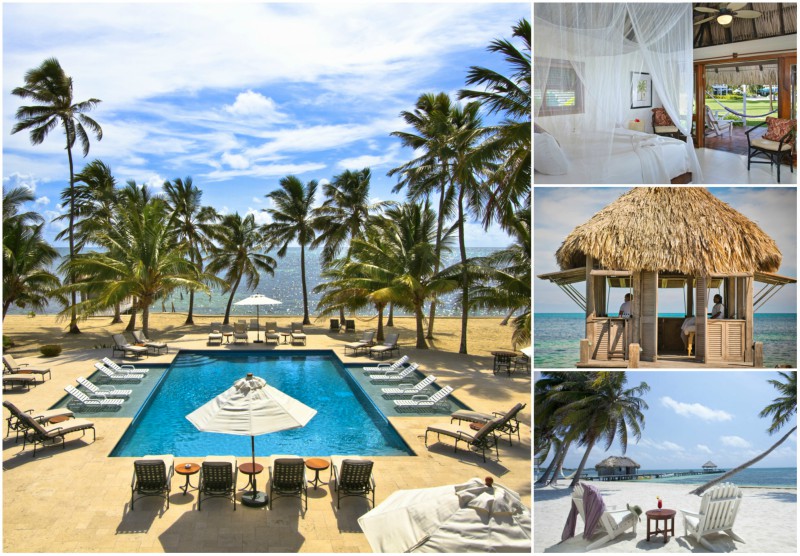 Couples will love Victoria House Resort & Spa because…
Victoria House Resort & Spa, one of Ambergris Caye's most luxurious and awarded resorts is located two miles south of picturesque San Pedro Town. A gently swaying hammock on a tropical beach, palm fronds rustling in the warm, tropical breeze and icy Pina Coladas in hand – that's just the Victoria House style. 42 rooms arranged artistically on an 8 acre waterfront property provide plenty of space and privacy for everything from a proposal to a wedding party to a honeymoon. Consider a couples massage over the water at our sea spa, or in the luxurious new Spa and Wellness Center at Victoria House.
#18 BOUTIQUE HOTEL LIFE | CROATIA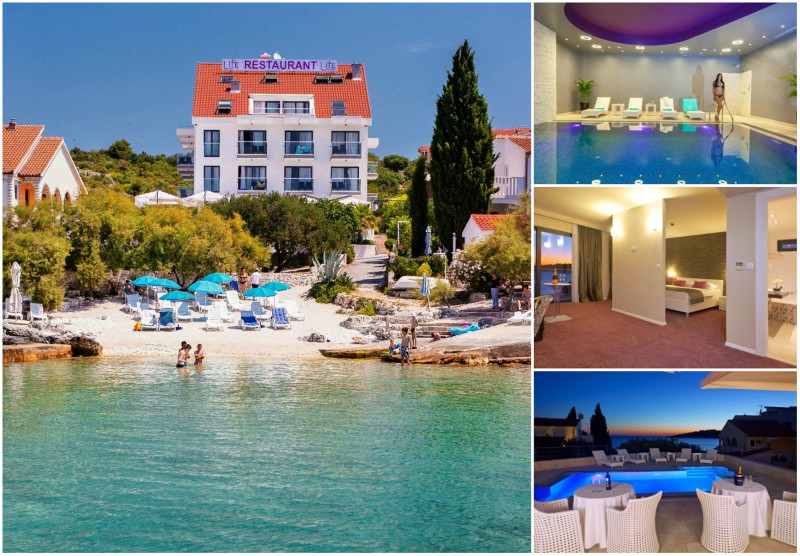 Couples will love Boutique Hotel Life because…
Sitting in a secluded little bay with two private beaches, Hotel Life Croatia is a beautiful boutique hotel that is perfect for an intimate escape with your loved one. You're just a stone's throw away from charming medieval Mediterranean fishing villages, and serene and sultry stretches of vineyards are woven into stone honeycomb, located at the foot of the hills by the picturesque Marina. Treat yourselves to a luxury escape sipping champagne together on the private beach at sunset, and watching the dolphins swimming in the sparkling sea.
#19 SEA FIVE BOUTIQUE HOTEL | SOUTH AFRICA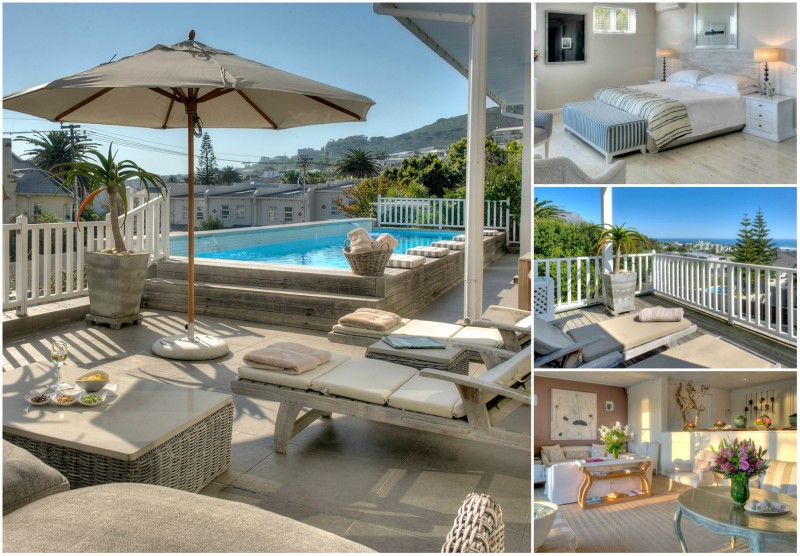 Couples will love Sea Five Boutique Hotel because…
Sea Five is a small boutique hotel situated just 300 metres away from the famous beaches of Camps Bay and the Cliftons. Offering seven exclusive en-suite rooms with clear, sweeping mountain and ocean views and giving particular attention to the finest details, this is a 'beach house' with a difference. Set in an outstanding location, in one of South Africa's most sought-after beach destinations, Sea Five Boutique Hotel is a Beach House with a difference. Uniquely created by top interior designers, Francois Du Plessis, the hotel offers luxurious accommodation at the foot of Table Mountain, and is the perfect spot for a romantic getaway.
#20 HOTEL DA MUSICA | PORTUGAL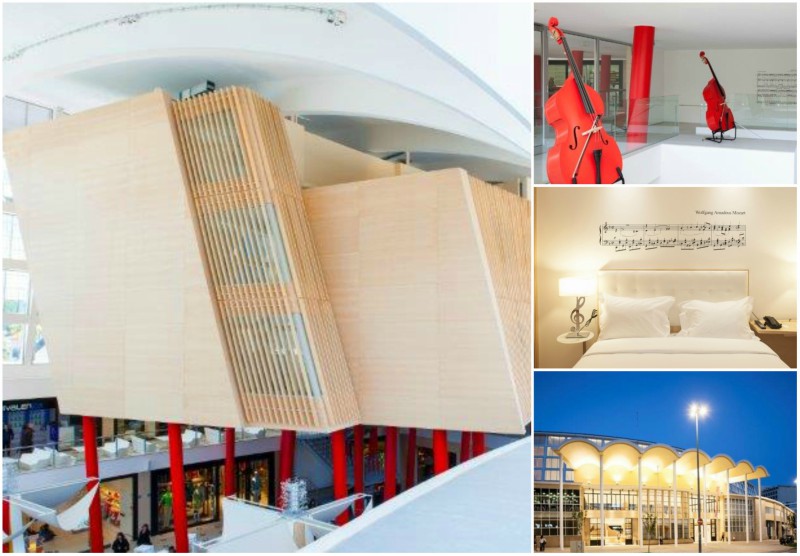 Couples will love Hotel da Musica because...
As the name suggests, Hotel da Musica is a music-themed boutique hotel located within the spectacular Mercado Bom Sucesso market in Portugal. Romance will crescendo in this sophisticated urban retreat, providing you with a moving and memorable soundtrack to your city escape. Whether you're here on honeymoon, exchanging your wedding vows or celebrating an anniversary, you shall be swept off your feet. Casa da Música attracts visitors from all over the world, and regularly plays host to the Symphony Orchestra, Remix Ensemble, Baroque Orchestra and Choir. On the rooftop you'll find several bars and a restaurant, with magnificent views across the city. A visit to Casa da Música is a must – well, they do say music is the food of love...
#21 HOTEL CASA CHAMELEON | COSTA RICA
Couples will love Hotel Casa Chameleon because...
Hotel Casa Chameleon promises you more than just a romantic hotel – this is a romantic experience that will exceed all your expectations. Set on a picturesque hillside overlooking the sparkling Pacific Ocean, Hotel Casa Chameleon is an intimate and charming hotel, surrounded by Costa Rica's natural beauty. The 10 heavenly pool villas are warm, welcoming and completely private, lovingly designed to make you feel as though you've found your home away from home. Situated in the heart of the jungle, you'll lose yourself in the wonders of nature, where you can awake in the morning light to the sound of exotic birds and howler monkeys, and relax to the sound of the sea, travelling on the warm ocean breeze.
#22 DALAT TRAIN VILLA & CAFE | VIETNAM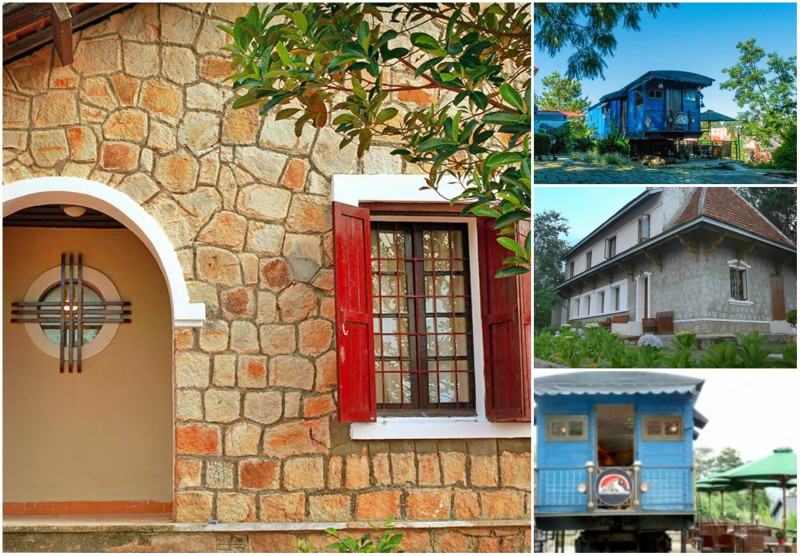 Couples will love Dalat Train Villa & Cafe because...
Located near the Dalat Train Station, the Dalat Train Villa is the perfect place for both short or long stays in Dalat. The villas are beautifully restored 2-story masterpieces of French colonial-era architecture (1935) and next to the villa is a 1910 French train car, which has been uniquely renovated into a bar/cafe/restaurant. The villas are located just on the outskirts of the mountain town of Dalat, located in the southern part of Vietnam. The panoramic view is one-of-a-kind, with colours changing from sunrise to sunset and throughout the night. The hotel can also arrange a bonfire with drinks and dinner for an intimate, romantic evening that you'll never forget.
#23 IN CAMERA ART BOUTIQUE HOTEL | GREECE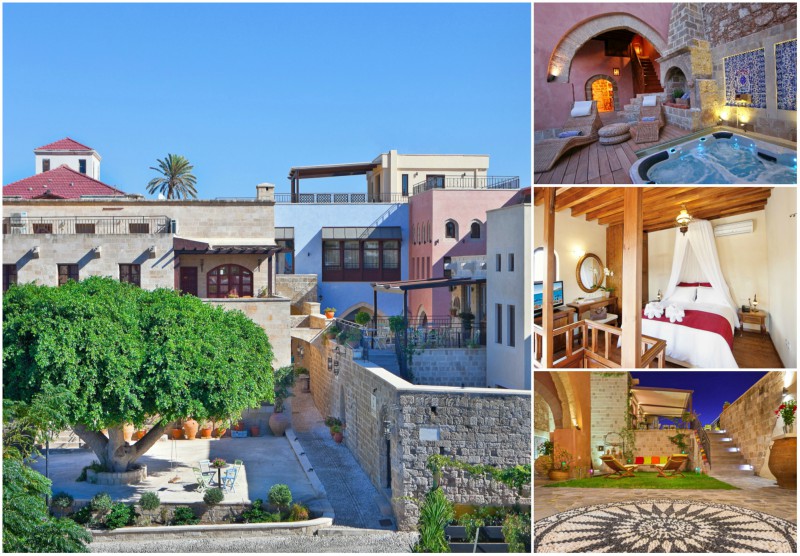 Couples will love In Camera Art Boutique Hotel because...
In Camera Art Boutique Hotel has a romantic spirit, and its warm and welcoming disposition creates the most relaxing place for you to retreat with the one you love. Bright and friendly hospitality and exceptional service give you a sense of belonging from the moment you arrive. Greek style can be seen in the stunning suites, with private Jacuzzis on mosaic terraces, and you'll be utterly besotted with relaxing pace of this life of luxury. Of course, photography is at the heart of this hotel, and a romantic couple's photo-shoot can be arranged, so that you can take home memories that you will cherish for a lifetime.
#24 PUERTO AZUL BOUTIQUE RESORT & MARINA | COSTA RICA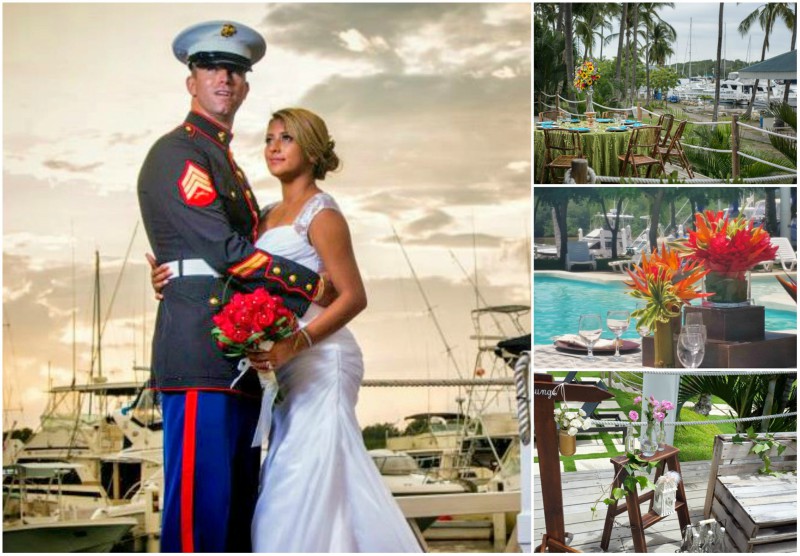 Couples will love Puerto Azul Boutique Resort & Marina because...
With a passionate ethos when it comes to romance, Puerto Azul Boutique Resort &Marina not only wants you to lose yourself in the surrounding natural beauty and the hotel's chic getaway, but for this to be a place where you write romantic history. This luxurious resort is elegant and exclusive, with the privilege of being located between the Pacific Ocean and the luscious vegetation of the Mangrove, and you're just an hour away from the capital, if you'd like to soak up some city living. Lots of lovely little details will put the icing on the cake of your romantic getaway, with delightful additions such as petals scattered on your bed, candles glowing, and a bottle of wine and chocolates awaiting you in your guest suite at the end of the day.
#25 LA MORESCA MAISON DE CHARME | SICILY, ITALY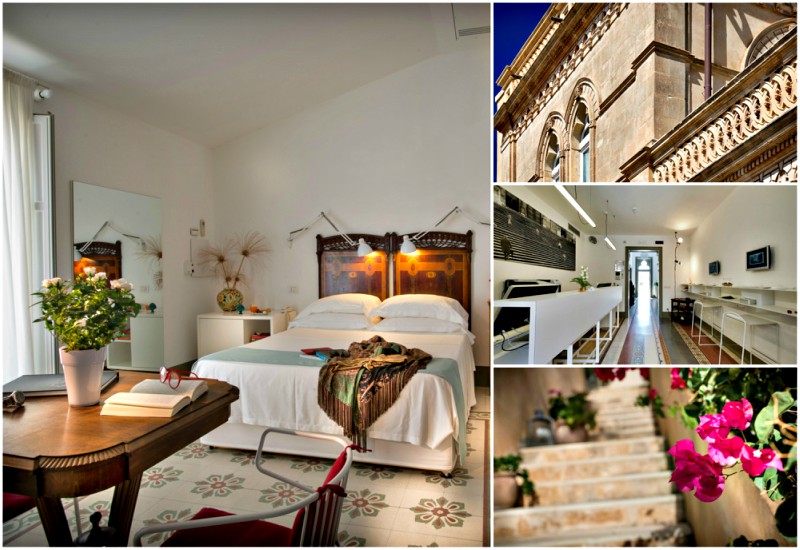 Couples will love La Moresca Maison de Charme because...
This polished boutique hotel opens it doors and welcomes you in; experience the true spirit of Sicily at La Moresca Maison de Charme. Embrace indulgence with two of the most traditional ingredients of romance: chocolate and wine. A visit to Modica will take you on a culinary trail of this Sicilian province, where the fragrance of chocolate is intoxicating. Discover the pleasure of the local red wine, Cerasuolo di Vittoria, be it drinking it in a local restaurant or visiting its vineyards near Piana di Vittoria. Of course, you are also situated in a stunning beachside location, so you can while away the daytime hours on the soft white sands or swimming in the cool, crystal clear waters, then sit back with something sparkling and watch the sultry, Sicilian sun set in the evening sky.
For more inspiration see all our recommended romantic destinations - HERE