25 Most Romantic Honeymoons in Asia | Including Indonesia, Vietnam, Thailand, Maldives, Singapore, India, Cambodia & Philippines
A bird does not sing because it has an answer. It sings because it has a song – Chinese proverb
And Asia is a honeymooner's paradise that sings with romance from its soul.
From the tropical islands of Indonesia…to cultural adventures in Cambodia… Asia has a honeymoon for every type of couple.
Here are 25 of the most romantic honeymoons to get you started…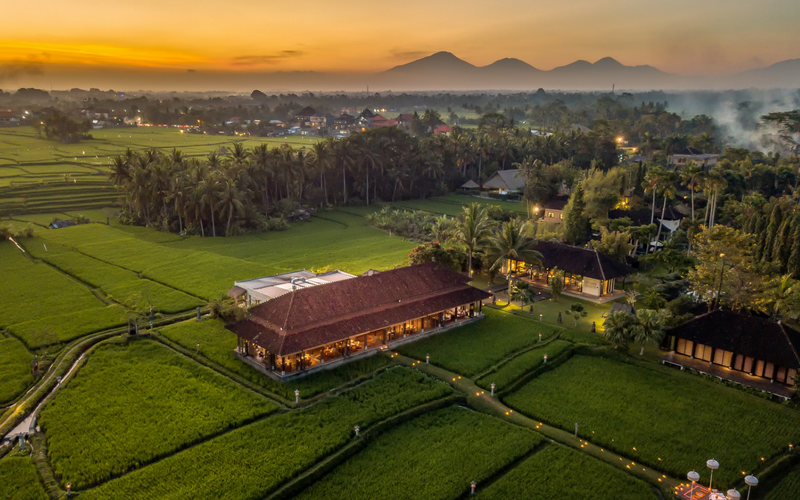 #1 The Chedi Club Tanah Gajah, Ubud | Bali, Indonesia
Honeymoon at one of the finest luxury retreats in the world. For a once in lifetime experience, The Chedi Club Tanah Gajah, Ubud is an exclusive romantic hideaway scattered across a five-acre expanse of rolling rural landscape in Bali's rainforest-covered heartlands.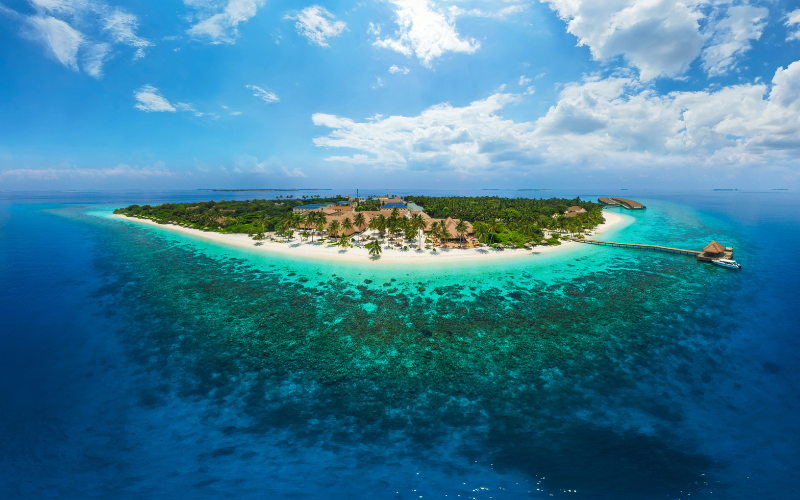 #2 Reethi Faru Resort | Raa Atoll, Maldives
Located on the paradise island of Filaidhoo in Raa Atoll, Reethi Faru is the honeymoon destination dreams are made of. Powdery white sand, deep azure skies, and infinite ocean views set the scene... whilst the amazing resort staff can arrange private dinner set-ups under the stars in a private section of the beach including a flickering bonfire and plenty of champagne.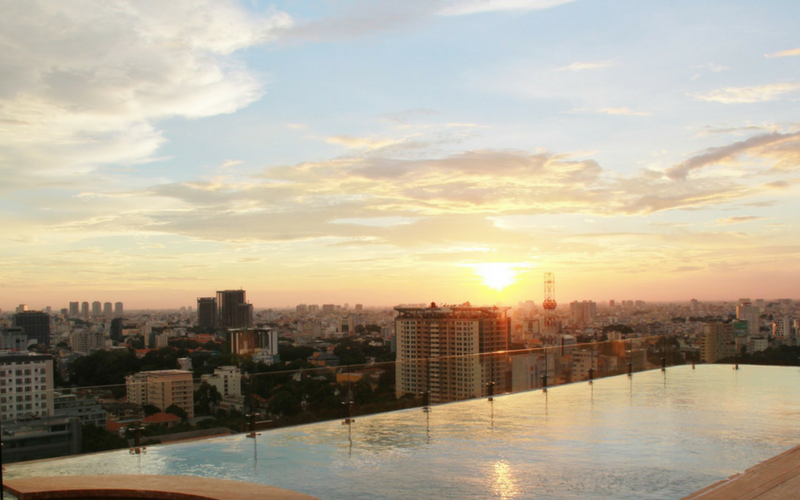 #3 HOTEL des Arts Saigon | Ho Chi Minh City, Vietnam
Journey back in time to French colonial Vietnam, where you'll experience unique tales of adventure, romance, history, culture, nature and more on an unforgettable honeymoon in Saigon. HOTEL des Arts Saigon has the most romantic views of the city from their roof-top bar which features a secluded infinity pool and views of the Ho Chi Minh City skyline.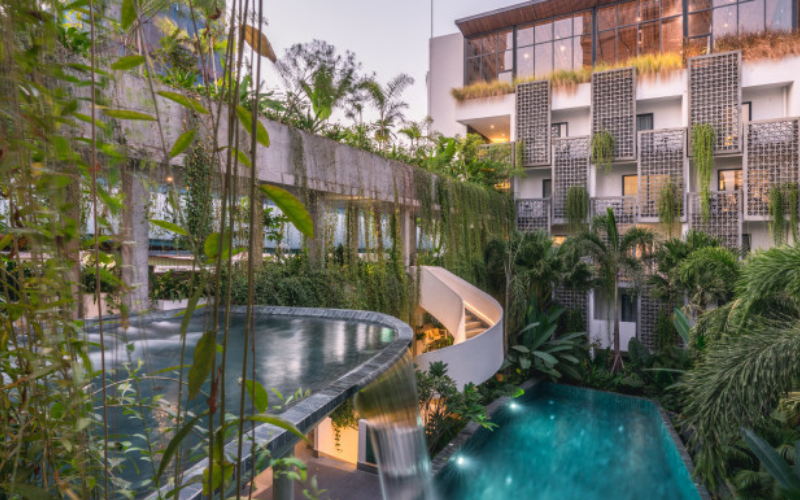 #4 Baitong Hotel & Resort | Phnom Penh, Cambodia
This intimate oasis in the centre of Phnom Penh, is an enchanting romantic hideaway perfect for couples and honeymooners. You'll especially love its iconic water pools inspired by the Hanging Gardens of Babylon, and the spectacular Lantern rooftop bar.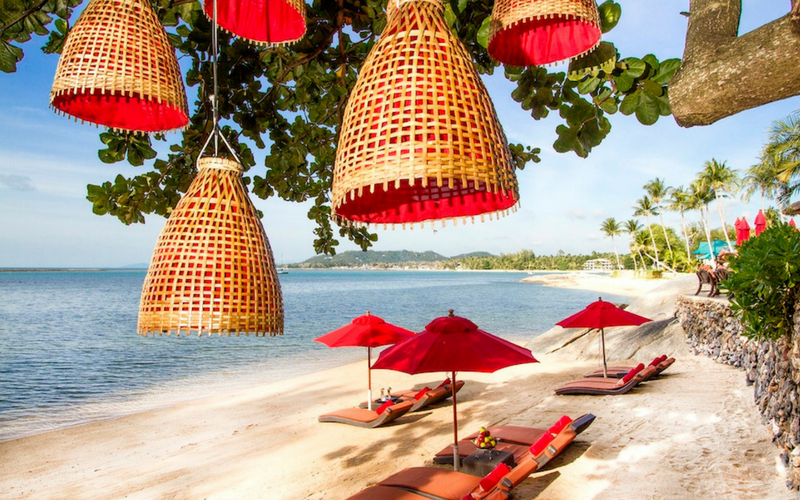 #5 Rocky's Boutique Resort | Koh Samui, Thailand
Rocky's Boutique Resort is a unique, intimate boutique resort in Koh Samui with unparalleled views of the Gulf of Thailand. Rocky's offers relaxing honeymoons filled with fun and memorable experiences including sunset cruises, Thai cooking classes and Guided island tours.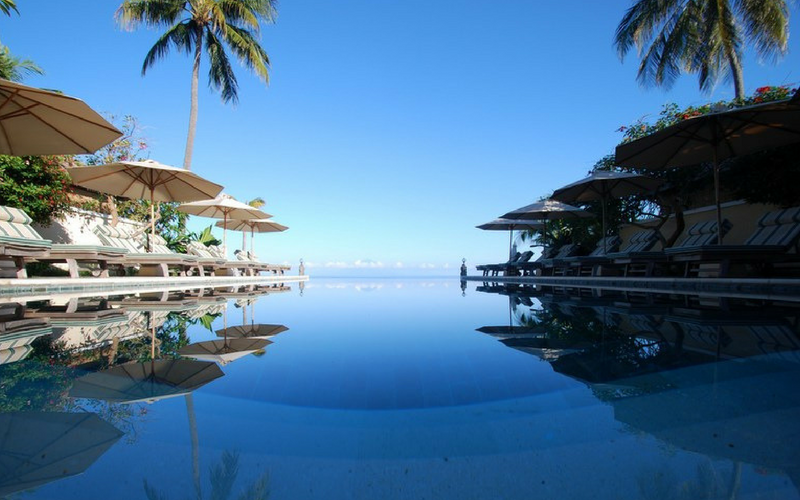 #6 Puri Mas Boutique Resorts & Spa | Lombok, Indonesia
Puri Mas is a heavenly honeymoon setting on the beautiful Indonesian island of Lombok. This paradise island with hot blue skies and tranquil turquoise shores is perfect for couples seeking a serene and luxurious romantic getaway.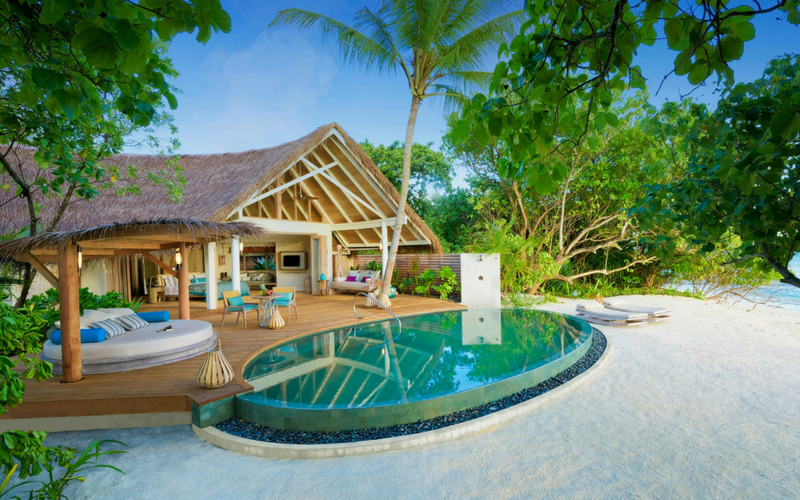 #7 Milaidhoo Maldives | Maldives
Honeymoon here for barefoot romantic bliss; this is a place to escape and relax, and experience meaningful and romantic moments that make you feel alive. Head to the heavenly hideaway of Milaidhoo in the Maldives, and begin writing the first, unforgettable chapters of your new love story as husband and wife…
#8 Nam Nghi Phu Quoc | Phu Quoc Island, Vietnam
The perfect choice for lively honeymooners - Nam Nghi Phu Quoc offers a secluded island paradise with luxury ocean front villas. Home to both picturesque beaches, dense tropical jungle, and a beautiful coral reserve, honeymoons here are filled with ample opportunity for both relaxation and adventure.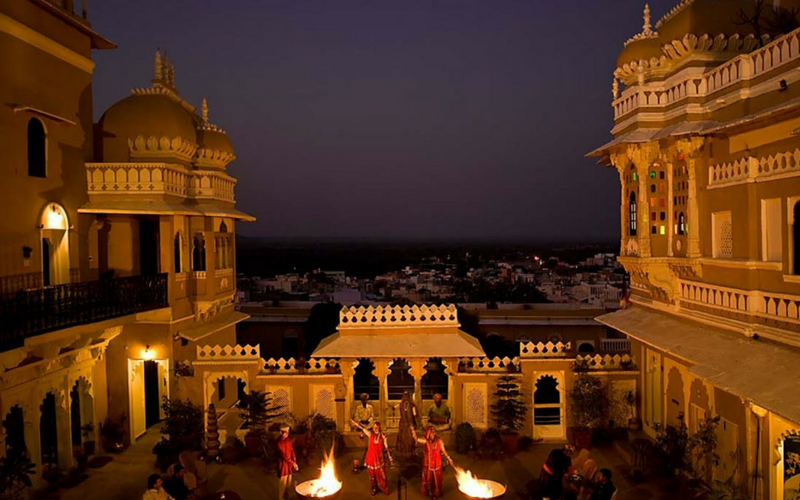 #9 Delighted Journey | India & Subcontinent (Nepal, Bhutan, Sri-Lanka and Myanmar)
India is the ultimate destination for a romantic, honeymoon tour with your beloved. Once-in-a-lifetime experiences with Delighted Journey include beaches, palaces, havelis, forests, natural wonders, snow-clad mountains, stunning wildlife and much, much more..... India is the perfect place to say "I love you".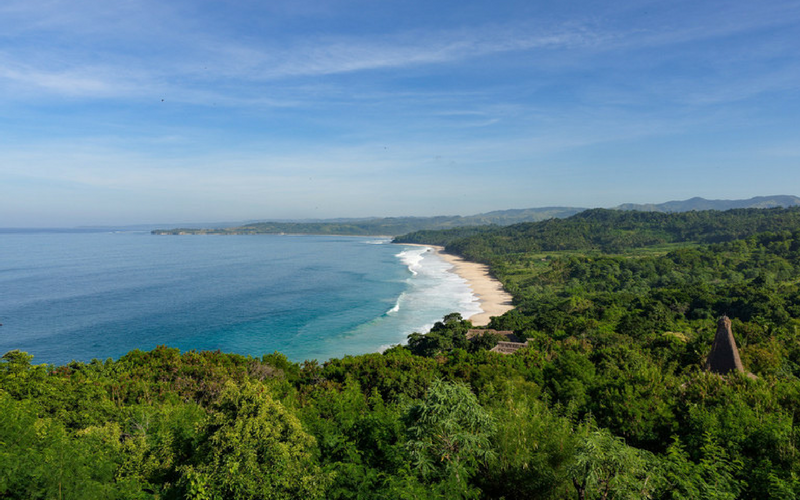 #10 Nihi Sumba Island | Sumba Island, Indonesia
Located on the Indonesian island of Sumba and just a 50-minute flight from Bali, Nihi Sumba Island is an exclusive luxury resort offering couples a once-in-a-time exclusive, honeymoon retreat in paradise. Spectacular ocean views, private plunge pools, outdoor jungle showers and hidden massage caves create the most romantic experiential journey of a lifetime.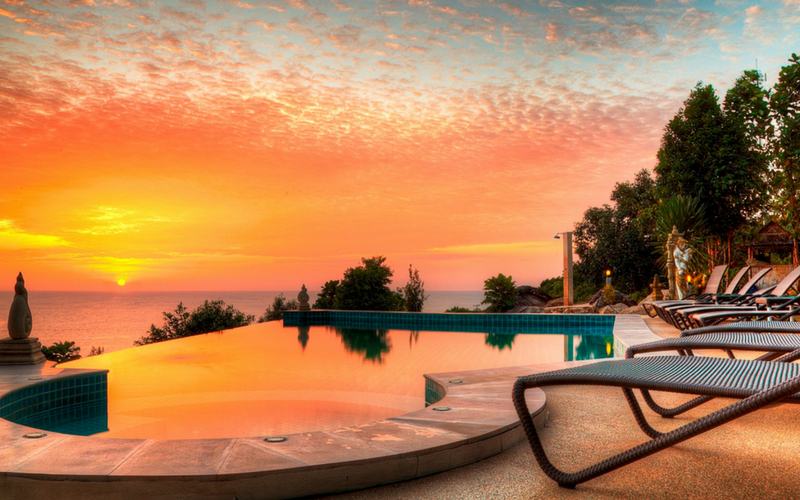 #11 Sunset Hill Resort | Koh Phangan, Thailand
It's not just a beautiful name... Sunset Hill is a spectacular hillside resort made for honeymooners. And Koh Phangan offers both a peaceful paradise and a lively nightlife - attracting couples who want to celebrate their love with both pure escapism and the buzzing beach bars of Thailand's famous Full Moon parties. The choice is yours...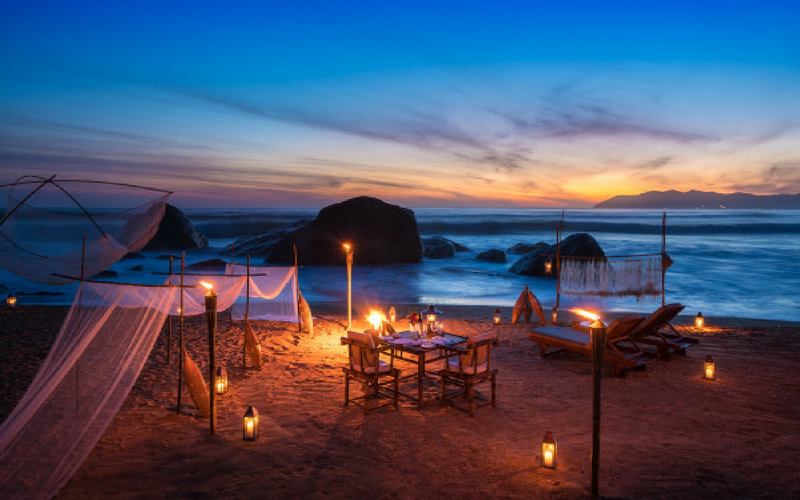 #12 Banyan Tree & Angsana Lăng Cô | Central Vietnam
Lang Co is a breathtaking setting for unforgettable honeymoons - featuring two luxury hotels, Banyan Tree Lăng Cô and Angsana Lăng Cô, and spreading along 3 km of private beach on the stunning Central Vietnam coastline. Celebrate your wedding night with a private candlelit dinner on the beach or in the privacy of your own villa.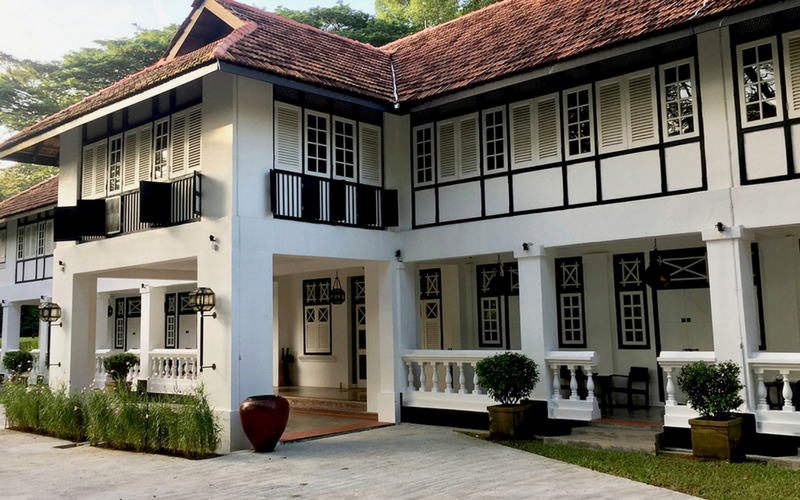 #13 Villa Samadhi, Singapore | Singapore
Villa Samadhi offers honeymooners a sanctuary of calm away from the urban bustle. Set within a 1920s colonial garrison, this charming boutique hotel seamlessly fuses modern luxury with an unmistakeable rustic-luxe character. Timeless and exclusive, it offers unprecedented privacy and inspires extraordinary journeys.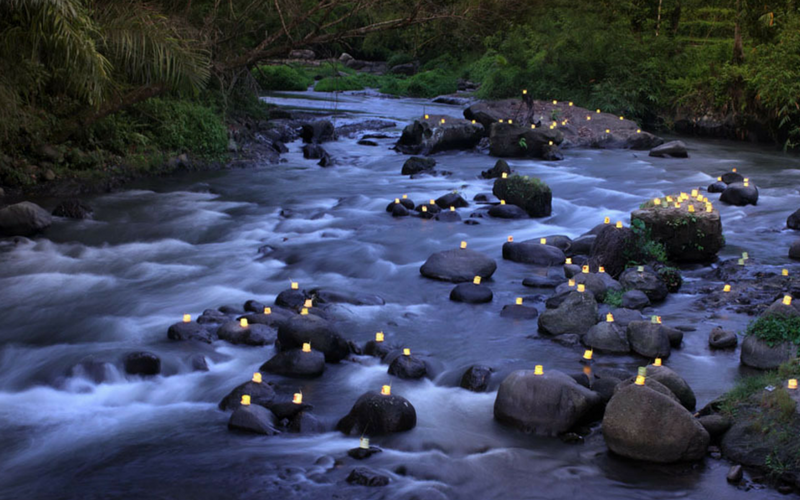 #14 The Samaya Ubud | Bali, Indonesia
Set to the soothing soundtrack of the Ayung River, honeymoons at The Samaya Ubud are something very special – a chance to indulge, escape and lose yourselves in Balinese hospitality in the most stunning of locations. Honeymooners here will discover the privacy they crave!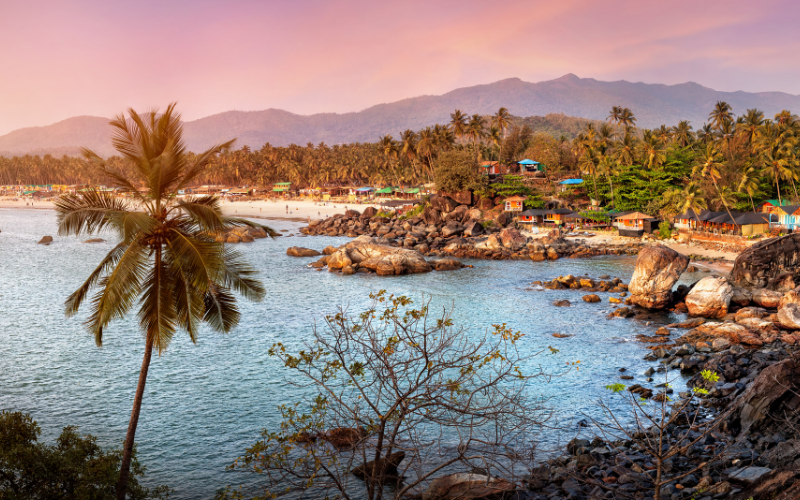 #15 Adamo the Bellus | India
Goa is the perfect destination to create magical memories with your loved one on honeymoon. Stay at the 4-star Adamo the Bellus and you can take leisurely strolls along one of the stunning nearby beaches or unwind in the hotel's spa with one of their traditional Ayurveda treatments. Round off your day with an intimate candle-lit dinner together at the Zaia bar before heading back to your suite and sipping a complimentary beer while lazing in your private jacuzzi under the moon.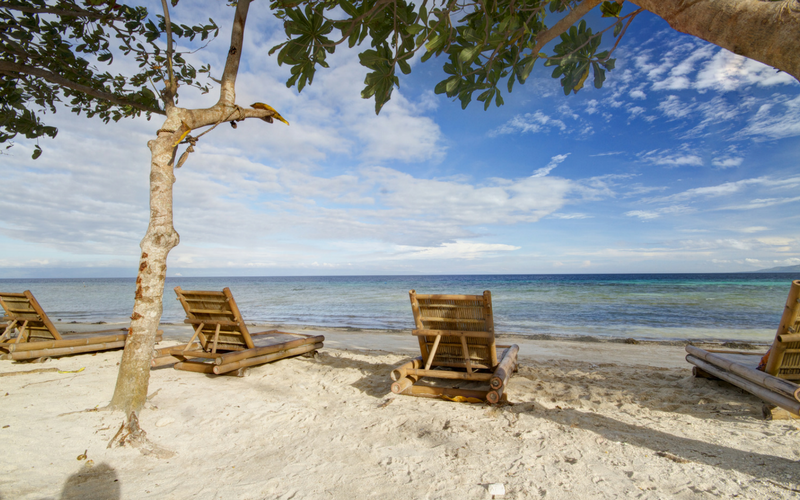 #16 Momo Beach House | Panglao Island, Philippines
Imagine a boutique honeymoon on the soft, sandy shores of Panglao Island. Here you'll enjoy the quiet seaside vibe of Momo Beach House, private romantic dinners by the beach, and delicious cocktails at sunset.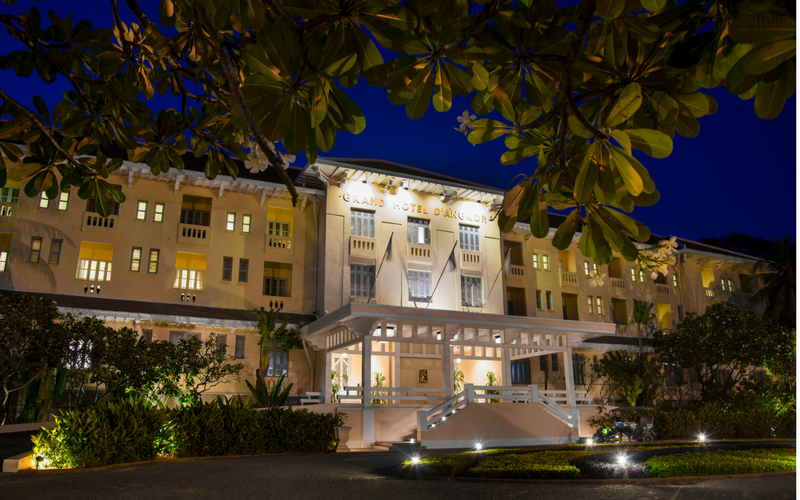 #17 Raffles Grand Hotel d'Angkor | Siem Reap, Cambodia
Sitting grandly in 15 acres of beautifully landscaped French gardens, the Raffles Grand Hotel d'Angkor is a luxurious 5-star honeymoon hotel that first opened its doors back in 1932. If you'd like to embrace Cambodian tradition on your honeymoon, you could also opt for a Monk blessing in the hotel's garden or nearby pagoda.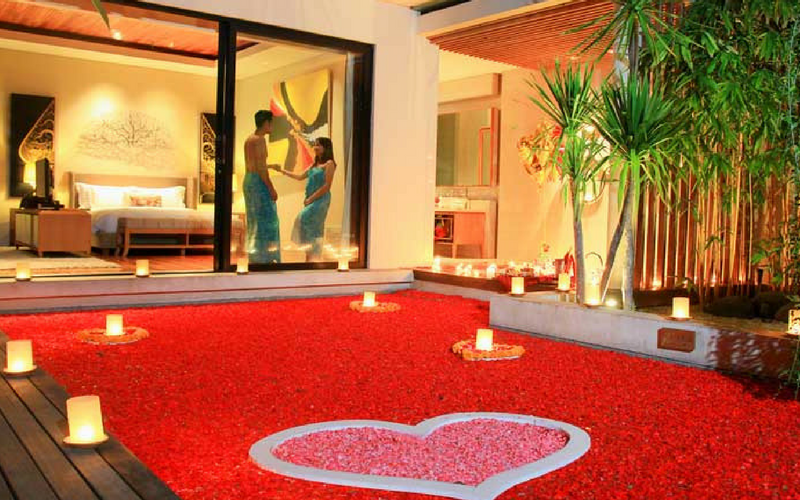 #18 Berry Amour Romantic Villas | Bali, Indonesia
Berry Amour Romantic Villas is a heavenly venue to celebrate your honeymoon. Choose your perfect style of romantic-themed villa in Seminyak including Desire, Temptation and Mystique. The romantic setting adorned at each individual love themed villa will inspire and engage your mind to grow your feeling of romance even deeper inside you.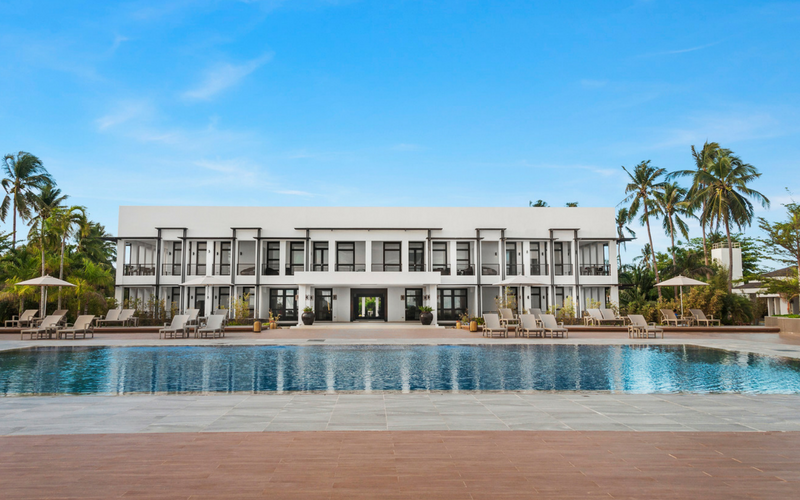 #19 Kandaya Resort | Cebu, Philippines
Honeymoon amidst the tropical landscape of the island of Cebu, Philippines. KANDAYA Resort offers a dream setting for romance with pristine white sand beaches, sensational sunrises and sunsets, and luxury resort service to create an unforgettable honeymoon experience.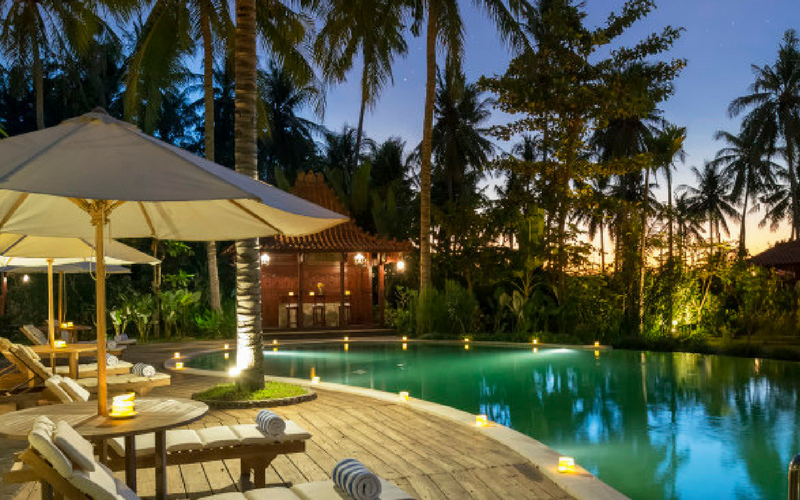 #20 Diamond Beach Villa – Lombok
With its tranquil coastal setting, the Diamond Beach Villa - Lombok is the perfect destination for honeymooners. Located on the beautiful island of Lombok, this incredibly spacious and charming 5-bedroom villa offers a private beachfront with stunning views and a full team of staff on standby to make your honeymoon perfect in every way.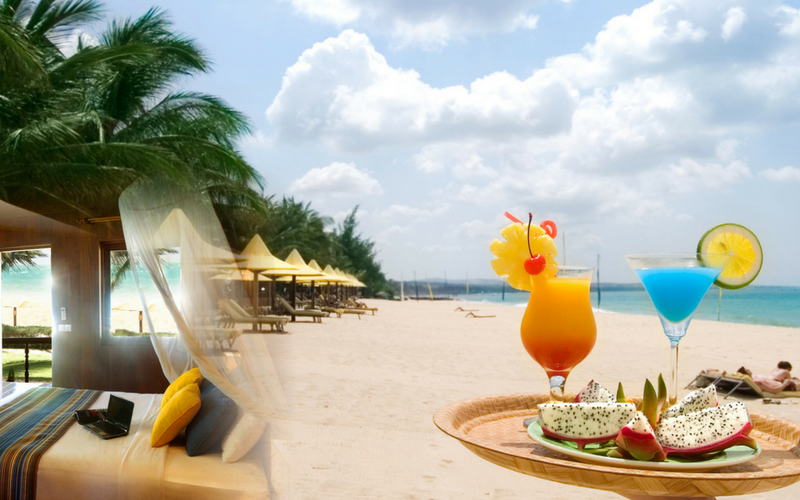 #21 Coco Beach Resort | Mui Ne, Vietnam
Coco Beach was the first resort to open on the beach in Mui Ne back in 1995 and today, it's the ultimate boutique resort. Celebrate your honeymoon here with romantic beach walks, a hot air balloon ride, private dinners on the beach and evenings sipping Champagne while listening to the ocean.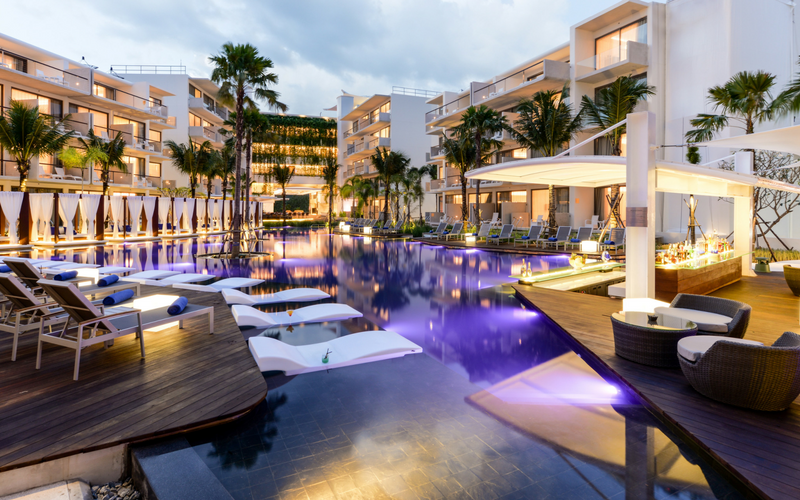 #22 Dream Phuket Hotel & Spa | Phuket, Thailand
If you're a sophisticated honeymooner you'll love Dream Phuket Hotel & Spa. Stay in one their 172 well-appointed modern rooms, suites or villas, all featuring floor-to-ceiling windows and spectacular views of either the stunning swimming pool or the surrounding lush hills of Phuket island.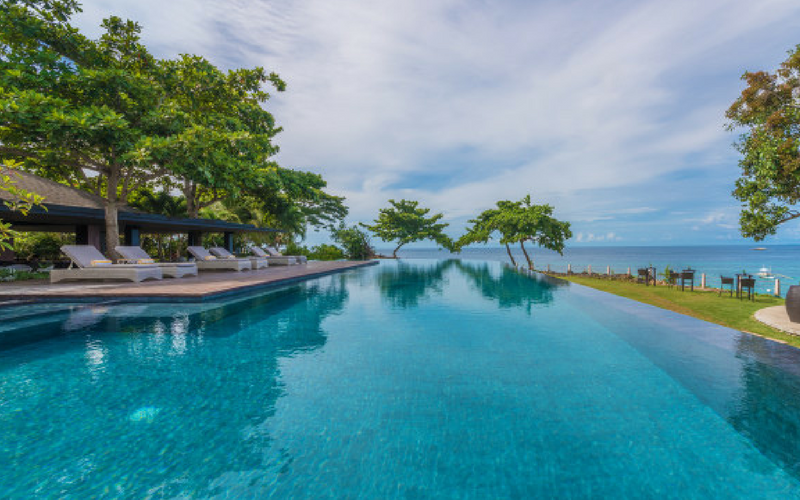 #23 Amorita Resort | Panglao Island, Philippines
Amorita Resort is a tranquil seaside retreat, and the only resort in Bohol that is awarded by the prestigious Conde Nast Johansens Excellence Award for 'Best in Service in 2017.' Honeymooners are recommended to book the luxurious Pool Villa or Seaview Pool Villa - with its own plunge pool and a patio – perfect for private romantic moments.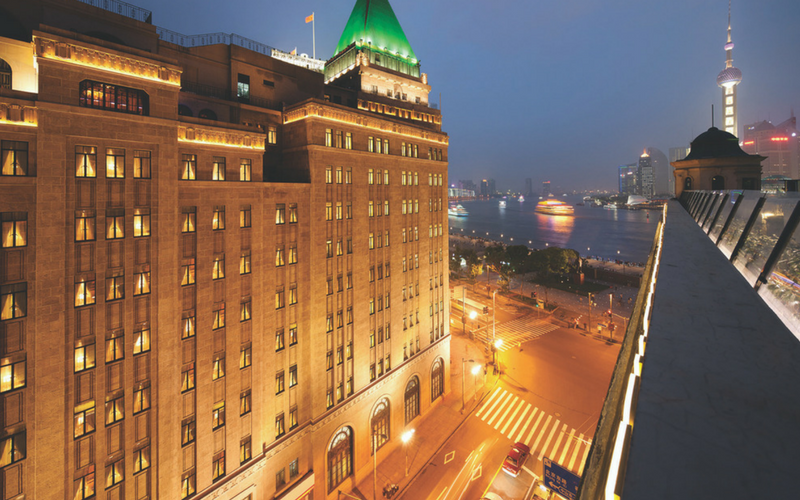 #24 Fairmont Peace Hotel | East Shanghai, China
Celebrate your honeymoon in grandeur and opulence at the exclusive Fairmont Peace Hotel. Located in the heart of Shanghai, the 5-star Fairmont Peace Hotel is a luxurious Art Deco masterpiece. It has exuded class and sophistication since 1929, and is still one of the city's most sought-after destinations for romance and special occasions.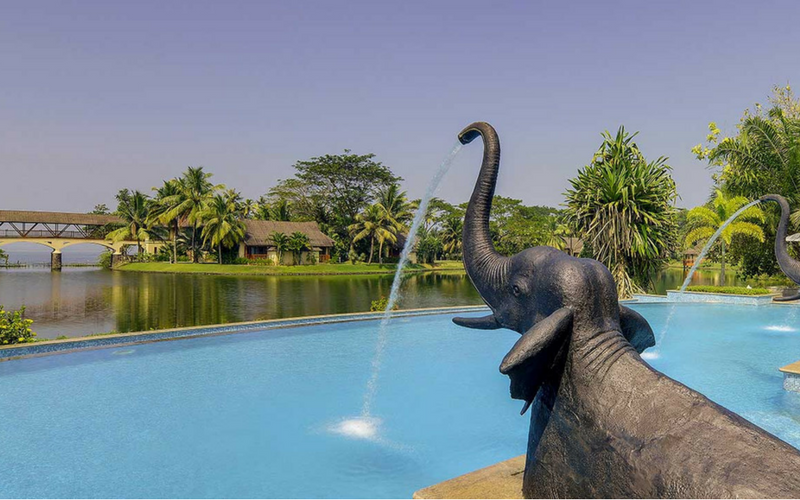 #25 The Zuri Kumarakom, Kerala Resort & Spa | Kerala, India
Honeymoon in a 5-star deluxe spa resort set on the backwaters of Kumarakom. At The Zuri Kumarakom Resort and Spa, you'll be treated to a luxury honeymoon experience with access to one of the largest spas in South India - offering Ayurveda, Western and Oriental therapies to relax and rejuvenate the Mind, Body & Soul.
For weekly tips, recommendations and special offers for all things romance and travel ***SIGN UP HERE.