7 of the Most Romantic Experiences in Spain | Including Valencia, San Sebastian, Salamanca, Madrid, Ribera del Duero & Costa Brava
An historic land fuelled by Rioja, sunshine and siesta! It's no surprise that Spain has lots going for it when it comes to booking a romantic holiday.
And if you you're looking for inspiration to book a memorable trip for two, here are 7 of the hottest experiences you can have as a couple in Spain...
1# Give your lover a (Valencia) Red Rose
Known as the 'City of the Flowers', Valencia never fails to hit the mark when it comes to romance.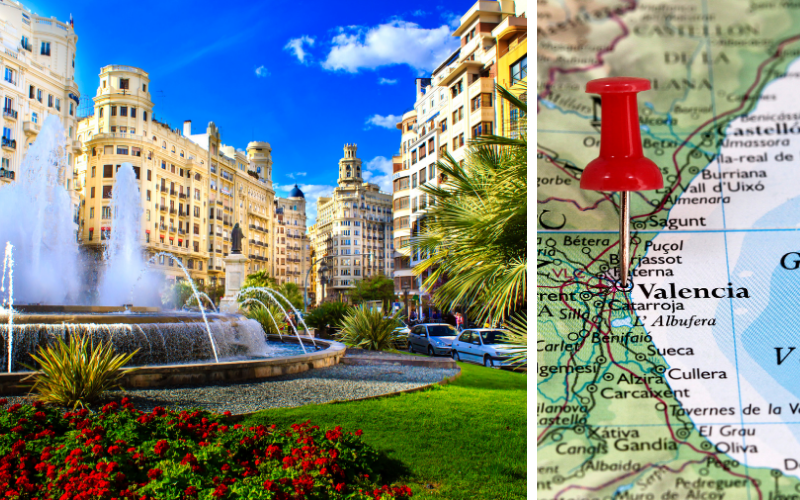 And what could be more symbolic of your passion then a deep red Valencian rose? Originally favoured by the residents of Oliva Nova, the Valencia rose is a flower which can symbolise both your love for this gorgeous city and of course, each other.
Where should we stay?
Las Arenas, a 5-star Hotel in the heart of the city, has a rooftop bar complete with sunbeds and sofas – ideal accompaniments for taking in the views of the Mediterranean Sea. Unwind with a bottle or two before nestling in for a romantic dinner at the hotel's Sorolla Restaurant. The Spa Las Arenas, which is on-site, includes a choice of treatment rooms – some of which are just for couples on a romantic holiday. Take your pick between hot stone, sports or Thai massages. Enjoy a Turkish Hamman, or a visit to the steam room; the choice is yours. The resort hosts professional live shows at night, and you can choose from a suite of romantic add-ons too. Find out how you can create an unforgettable package at the Las Arenas Hotel.
#2 Honeymoon at San Sebastián
This charming resort town in the Bay of Biscay should be high on the list of any couple's most romantic places to visit in Spain.


The culinary possibilities here seem endless, which is probably just as well as you're likely to build up an appetite after a boat trip around the bay; or a steep climb up Mount Igeldo. Once there, you and your lover can marvel in the view from the San Sebastián peak before heading back down the traditional funicular railway line which, running since 1912, is said to be the oldest in the Basque country.
You could also (like many visitors do) use San Sebastián as a base for taking a day trip to the cultural hub of Bilbao, or a trip over the French border to the classy Basque city of Biarritz.
#3 Walk hand-in-hand around the World Heritage Site at Salamanca
Since being declared a World Heritage Site by UNESCO, and a former European Capital of Culture, Salamanca has honed a well-earned reputation as a must-see for anyone visiting the western area of Spain.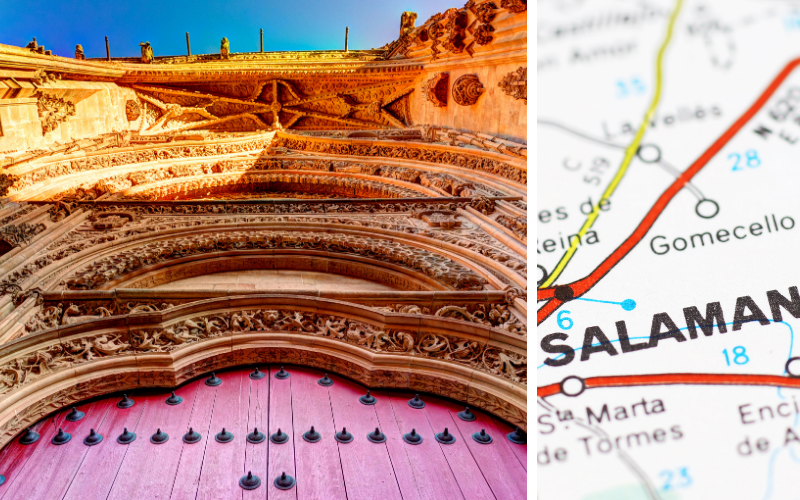 For added doses of romance, take a stroll hand-in-hand through the 18th century Plaza Mayor, before sampling some of the fresh local produce on offer in the Central Market.
Where should we stay?
The IBB Hotel Recoletos Coco Salamanca could make for the ideal romantic stopover. Guests can enjoy deep soaking bathtubs, and plenty of other helpful little extras. Read about how to tailor a romantic getaway that meets your needs at the IBB Hotel Recoletos Coco Salamanca.
4# Book a table for two in the world's oldest restaurant
Start off by taking a pew on the stone steps in front of the famous Monument to Alfonso XII, while basking in the warmth of a Madrid sunset. Then feast on rustic Castilian cuisine at the Restaurante Sobrino de Botín.


This is the world's first restaurant (according to the Guinness Book of Records) and it was founded way back in 1725. Top tip: Visitors here are quick to gush about the crispy and flavourful roast suckling pig.
Where should we stay?
Have a laidback, romance-led stay at the Hotel Hesperia Madrid. Breakfast runs until noon each day – giving you ample time to requite your romantic urges long into the morning – and you can also make the most of complimentary late check-out on Sundays. The hotel is home to no fewer than three restaurants – with Santceloni boasting two Michelin stars alone. Find out about how you can craft your perfect romantic holiday at the 5-star Hotel Hesperia Madrid.
5# Drink fine wines from a former Monk's quarters
If you're a couple who enjoy fine wine; this is a must! Visit Ribera del Duero, a fine wine region in the country's northern plateau, and you'll have the chance to take a trip to the Monastery of Santa Maria de Valbuena in the heart of an area of outstanding beauty known as the Milla de Oro (Golden Mile).


You'll learn about the legacy of the Cistercian monks while sampling the finest wines from the region (and further afield) as you settle in for a romantic dinner at The Monks winery.
And make sure you try the Converso wine, which is made from grapes specially selected from the monastery's vineyards.
Where should we stay?
The Castilla Termal Balneario de Solares delivers a wellness-friendly getaway, with spaces that will further invigorate you after a sensual night with your other half. Their on-site spa includes the healing properties delivered from minero-medicinal water, sodium-calcium and hypothermal treats. Find out more about a stay at Castilla Termal Balneario de Solares. Alternatively, this hotel is closely linked to the nearby Castilla Termal Burgo de Osma. In fact it's owned by the same people.
6# Take a balloon ride over the Costa Brava
The jaw-dropping coastal region of the Costa Brava offers a wide range of both thrill-seeking and super-romantic experiences. From glittering bays... gorgeous wineries... horse riding trails... Michelin-starred restaurants... Dali... and plenty more, couples will be spoilt for choice when it comes to celebrating romance.


But if you want to hit peak romance then perhaps it's worth trying a hot-air balloon trip above the breath-taking scenery of the Costa Brava and the Girona Pyrenees below.
Where to stay?
Visit the spellbinding 5-star Hotel Hostalillo 3*** for a romantic getaway in one of our favourite settings in Spain. Surrounded by pines, the hotel is spectacularly located next to the sea… perfect for romantic evenings on panoramic terrace where you'll sip on delicious cocktails under the moonlight to a soundtrack of crashing waves.
7# Pay a visit to an upscale Spanish Port town
A day trip to the wonderful Port Adriano on the south-west coast of Majorca is not something you'll forget anytime soon.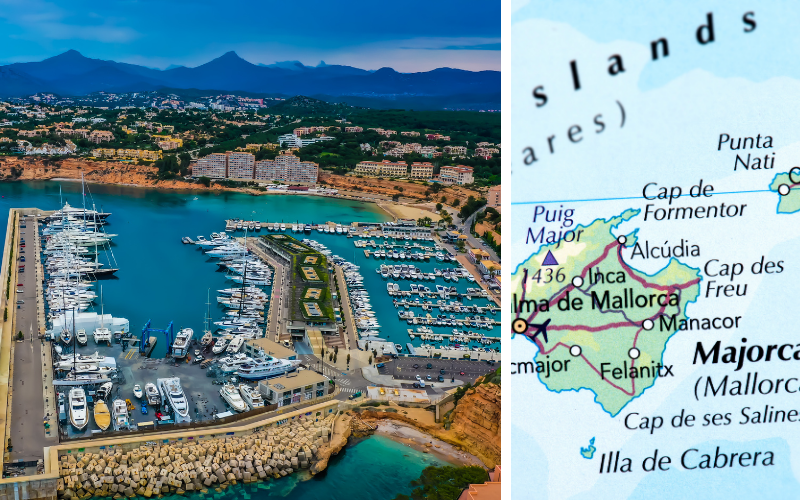 This slick and modern Mediterranean port can be taken at its own pace, starting with a mid-morning stroll along the marina. You'll be amid trendy art galleries and luxury shops, with more than 50 fashionable outlets to choose from. At lunch you'll certainly be ready to sample some of the best tapas and paellas in Majorca, all of which can be washed down with a fine wine or sangria (Sansibar Wine is well worth a look).
There's also a wide choice of watersports ready for more adventurous couples, including sailing, kayaking and jet skiing.
Where should we stay?
After a day of activity at Port Adriano, you can hit the pause button on your return to the Carrossa Hotel Spa Villas. Relax with a glass of bubbles in your villa, or in your steamy Jacuzzi. The resort's Bay View Suites offer large private terraces with incomparable views of the Bay of Alcudia.
For more inspiration check out our list weekend getaways, or mini-moons, at some of Europe's most enchanting cities.