A Room with A-Mazing Views!
The Lost Inca cities of Peru... The steep hills of Thailand's Phi Phi islands... The grand monasteries of Jordan...What do these unique attractions have in common?
They all share extraordinary views!
And for many couples, finding somewhere with amazing views is top of the wish-list when it comes to choosing the perfect place to celebrate romance.
With this in mind, we've rounded up some of the world's most magical scenes and look-outs - each of which would be an ideal backdrop to creating special memories (along with some stunning hotels to match…
Sunsets Over Mountains
The sheer choice of sunset locations across the globe is as diverse as the countless different hues which are seen in skies before nightfall. At each passing hour, some lucky souls will be enjoying what must be one of nature's best gifts that never stops giving.
We start with one of the world's most famous sunset destinations and the scintillating view from the infinity pools of Santorini, Greece as seen here at Oia Sunset Villas….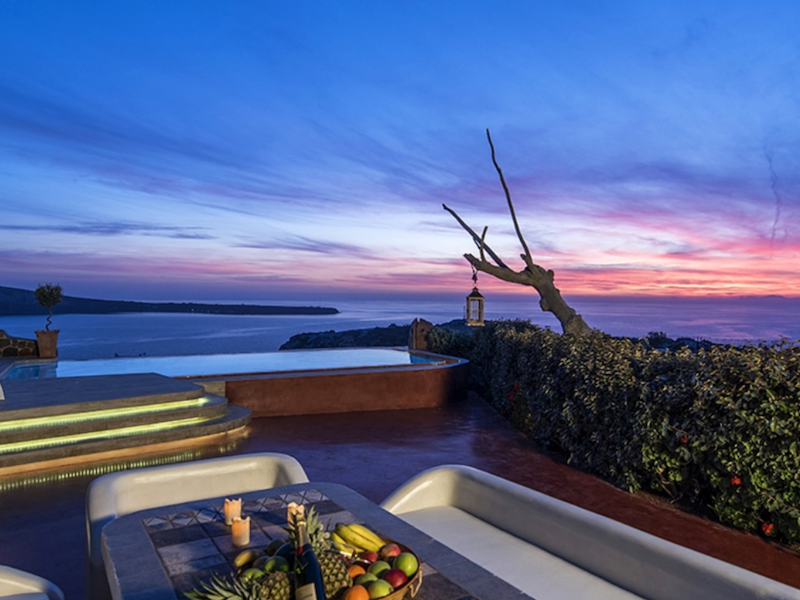 But there are plenty of lesser known but just as special sun downs.
A lesser travelled spot for viewing-nirvana is from the base of Lake Atitlán in Guatemala. The ancient jagged volcanoes that shoot upwards from the highlands of the Sierra Madre mountain range help to complete a truly epic sunset...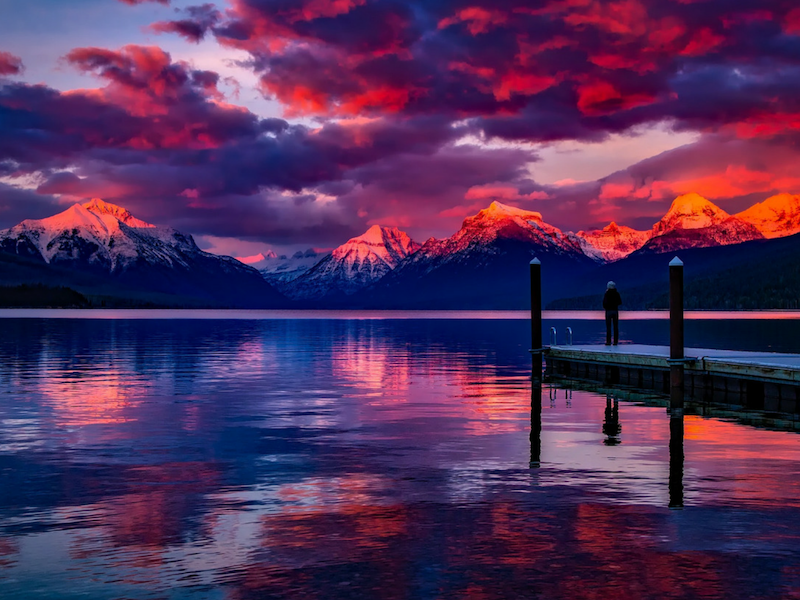 Or for another Central America stunner, The Retreat Costa Rica is a mountain hideaway with sunset views that float over the hills and mountains, and out to the Pacific Ocean...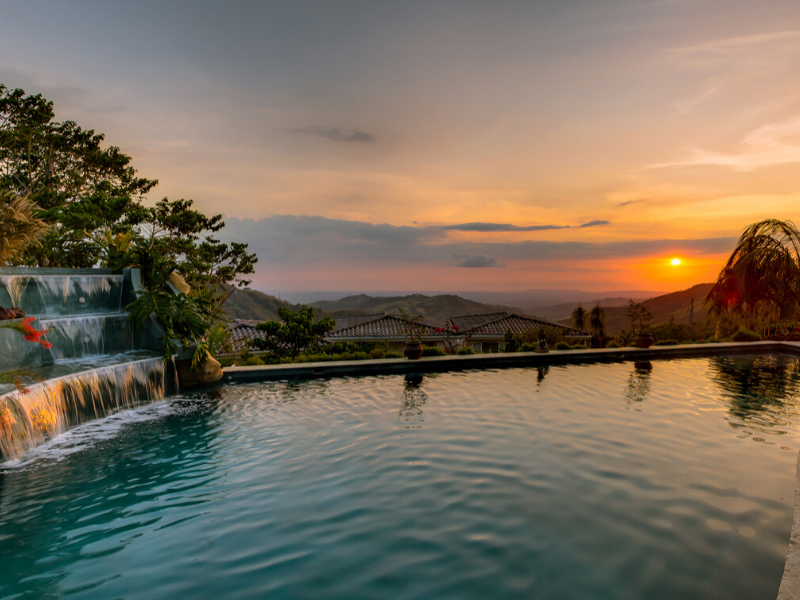 Our next choice is the Polynesian paradise of Bora Bora Lagoon, overseen by the towering Mount Otemanu. This can be enjoyed best through a stay at the luxurious Le Méridien Bora Bora, a secluded resort offering 99 air-conditioned bungalows, 85 of which are suspended overwater. Ask about a premium bungalow, as this will place you at the end of the pontoon – in doing so, you'll be treated to the finest views of Mt Otemanu and the most spectacular of dusk settings.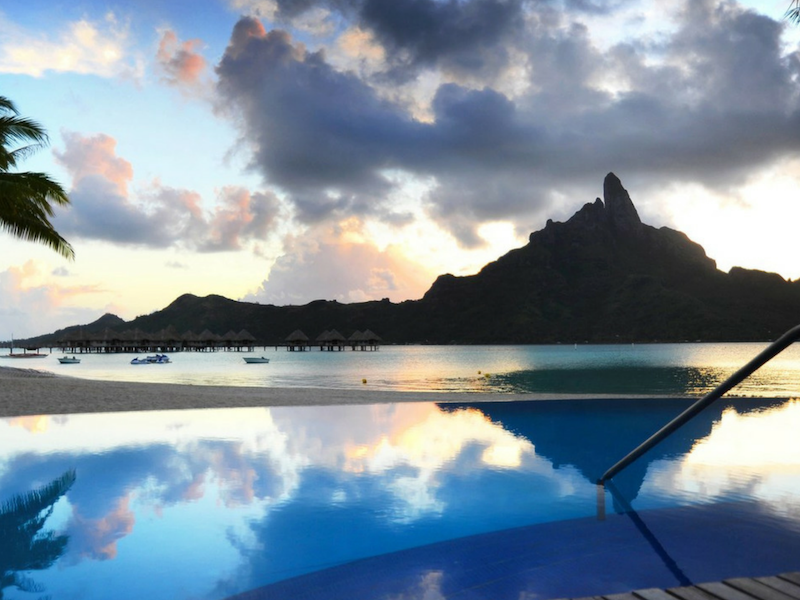 And back in Europe, the Best Western Premier Hotel Lovec in Slovenia is the perfect place to stay for spectacular views across the fairytale scenery of Lake Bled (which looks particularly pretty in pink!)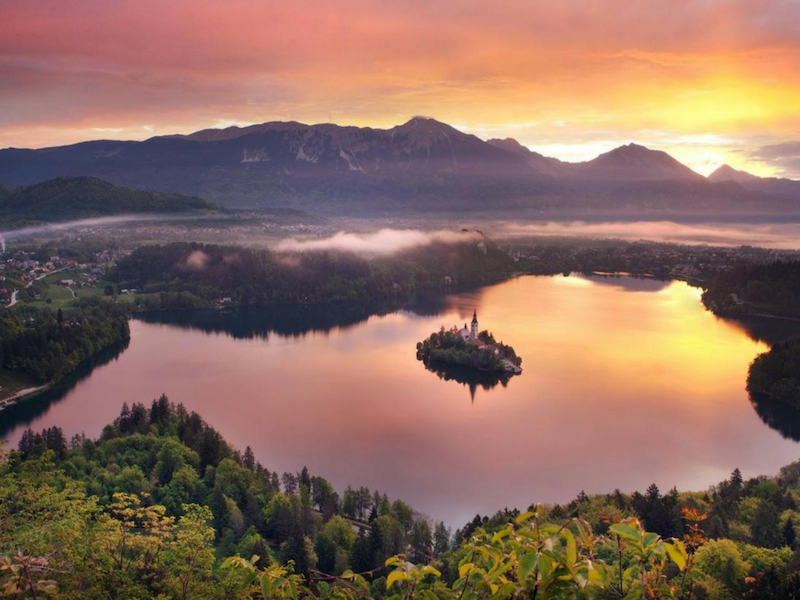 Natural Light Shows
When it comes to hunting down nature's greatest displays in the sky, we feel there's no choice but to go with the Aurora Borealis. It isn't by chance that this once-in-a-lifetime pursuit is on nearly every traveller's bucket list. Join a nightly Aurora chasing tour in any one of a suite of European destinations including Norway, Finland, Russia, Sweden, Greenland and Iceland, where Hirfunes Guesthouse offers a rustic romantic adventure package in a setting famed for its stunning views.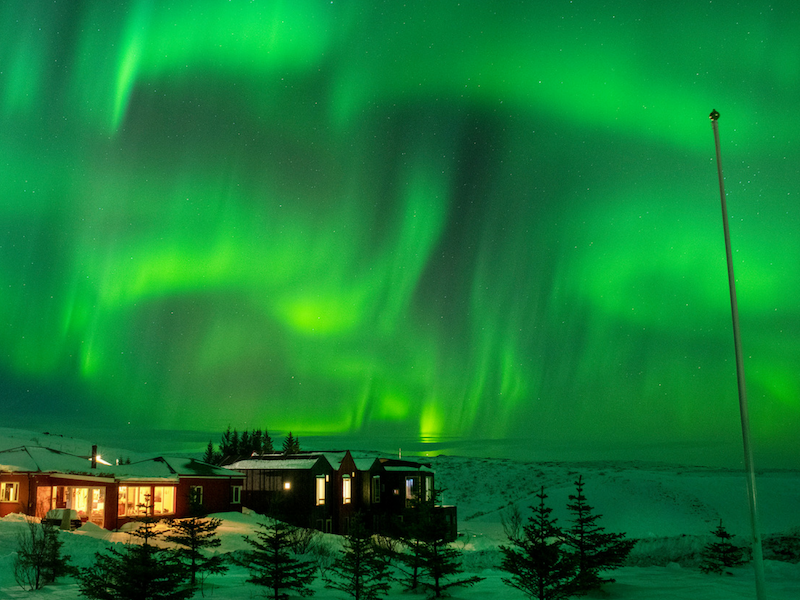 Or book into a rustic log cabin at the Kakslauttanen ArcticResort in Finland if you're seeking somewhere luxurious with a great chance of enjoying the dazzling action. Snow-topped mountains, stunning fjords, geothermal hot springs, whale-watching and husky sledding are only some of the activities that can complement the showpiece of a trip to see the Northern Lights.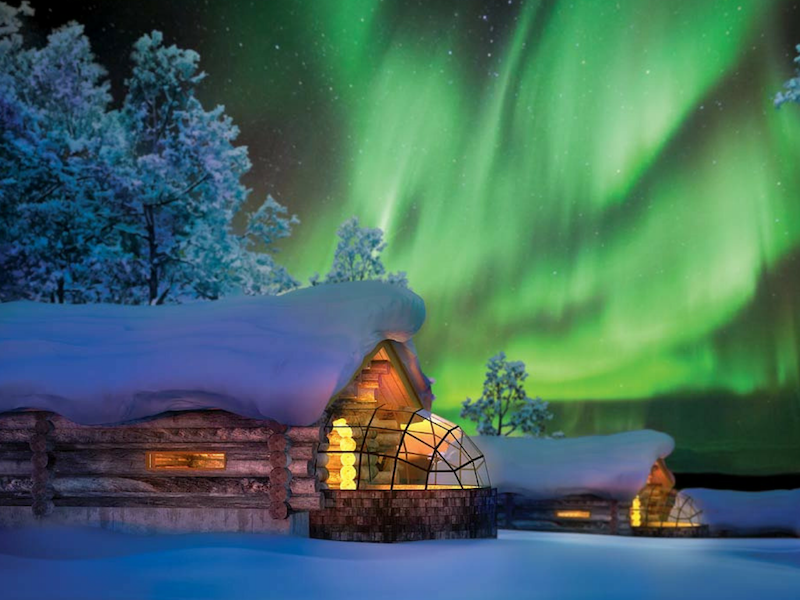 Other phenomenal displays found in the western world include the Aurora Australis, also known as the Southern Lights. Occasionally seen in the southern sky from much of Tasmania, Australia's answer to the Northern Lights certainly won't disappoint any intrepid romantic travellers.
Unfortunately neither the northern or southern lights can be guaranteed to make an appearance on any given night, so you may instead want to consider a visit to one of the world's many dark tourism hotspots. Sal Salis, Ningaloo Reef on the western coast of Australia is located in a designated Dark Sky area, where uninterrupted views of the milky way will astound you.
Cityscapes
It isn't always the case that nature alone is behind the dreamlike spectacle of a great view. After all, would Cape Town's Table Mountain be quite as impressive without the human settlements that dot the background of a million Instagram posts?
A water bus trip to the Hotel Villa Laguna in historic Venice will set up lovers for a very special kind of cityscape. Hotel Villa Laguna is ideally located on the water's edge, so when morning breaks you can take in a peerless view along with silky Italian coffee and sweet treats. All you'll have to do is glance up and bask in the glorious lagoon and its mesmeric ancient buildings.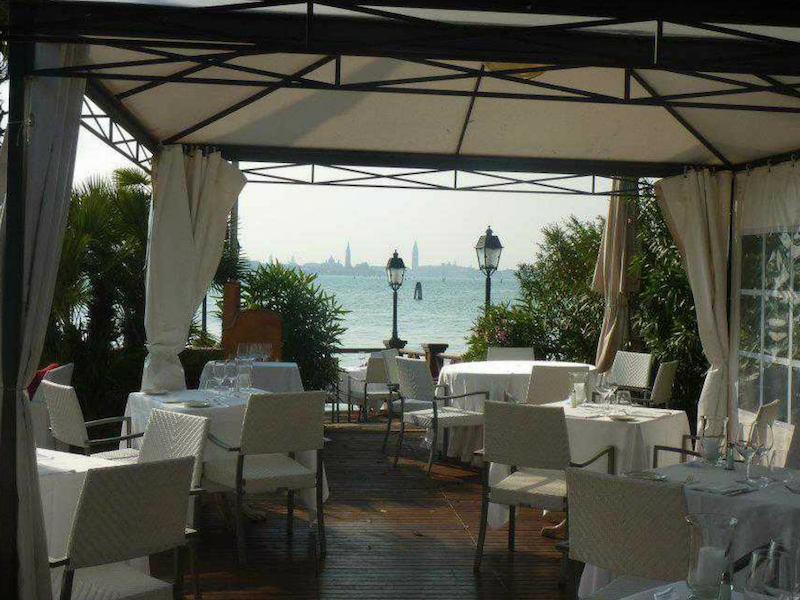 Or for another super-romantic (and equally iconic) cityscape in Italy, Rome's Hotel Splendide Royal has views across the city from its rooftop restaurant that will both thrill and delight...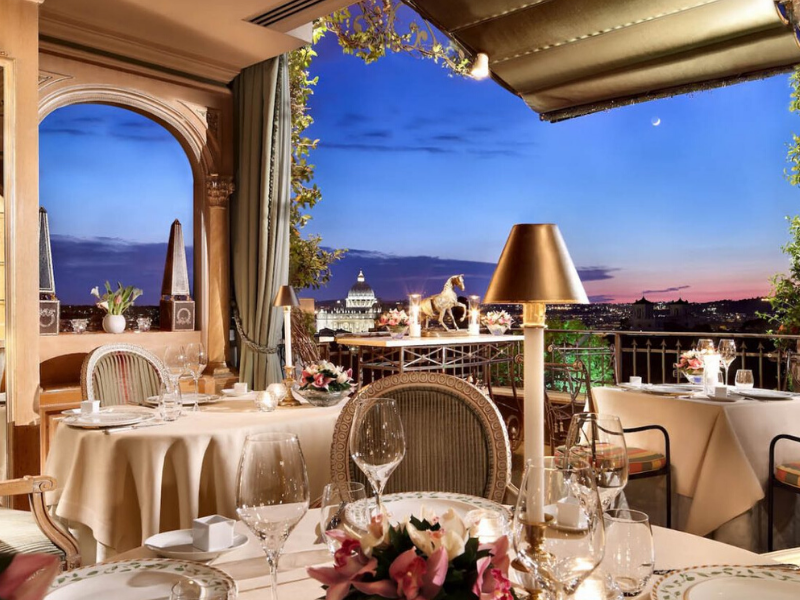 Then there's the Burj Khalifa tower in Dubai, whose appeal comes solely from being man-made.
This is the mother of all city-based views, and is a startling mega-structure which, being 1,450 feet tall, dwarfs all its competition. Take a long lift up to the aptly named At.mosphere Restaurant and Lounge for a romantic evening you both won't forget anytime soon.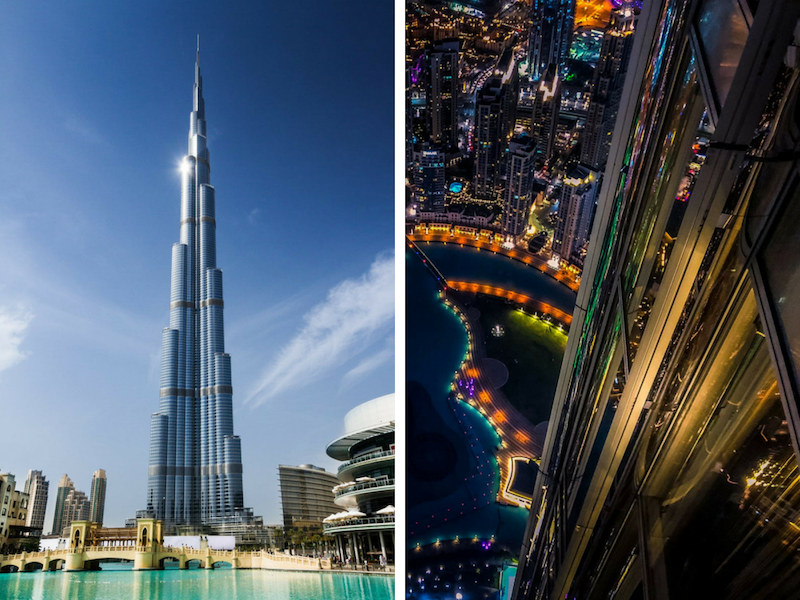 Rainforest Retreats
Jungle hideaways can offer the perfect set of ingredients for a romantic getaway. From the love nest of a lofty treehouse suite, to gushing waterfalls and the teeming sounds of wildlife that can help to bring out your own animal side...
The Ayung River in Bali is our first pick. It's can be fully appreciated through a stay at a Hill Side Villa at Samaya Ubud. At night a swarm of candles lights up the intimate surroundings, which are completed by tropical blooms and the green and fragrant landscape every way you look.
Luxury is never far away at Samaya Ubud - private lap pools, picnic baskets delivered to your door and a butler service are par for the course at this stunning resort where you can explore the more secluded areas of the popular island at your own pace. Get your camera ready and pay a visit to the lofty Scene Restaurant, with breath-taking views that can be paired with a delicious all-you-can-eat breakfast.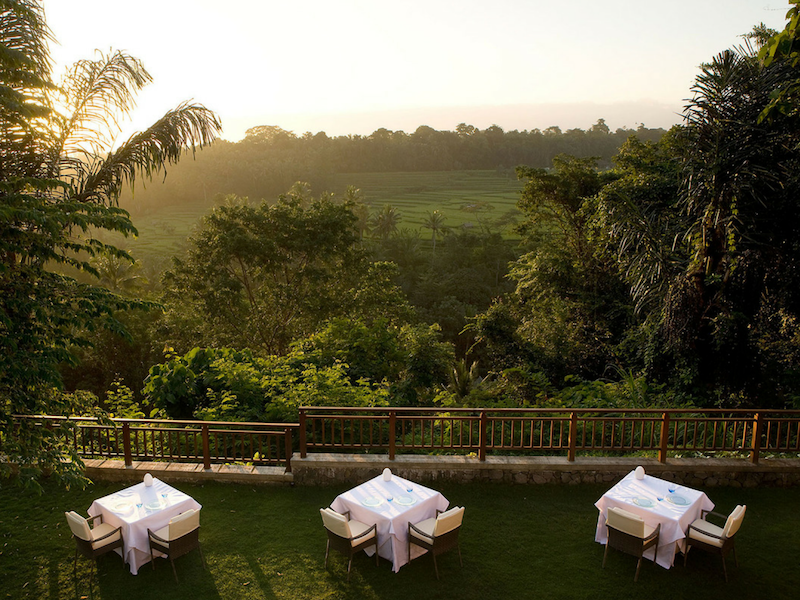 Another destination famous for is rainforest canopies, and therefore a firm favourite with honeymooners seeking a tropical hideaway in the treetops, is Costa Rica. As exampled here by Hotel Belmar...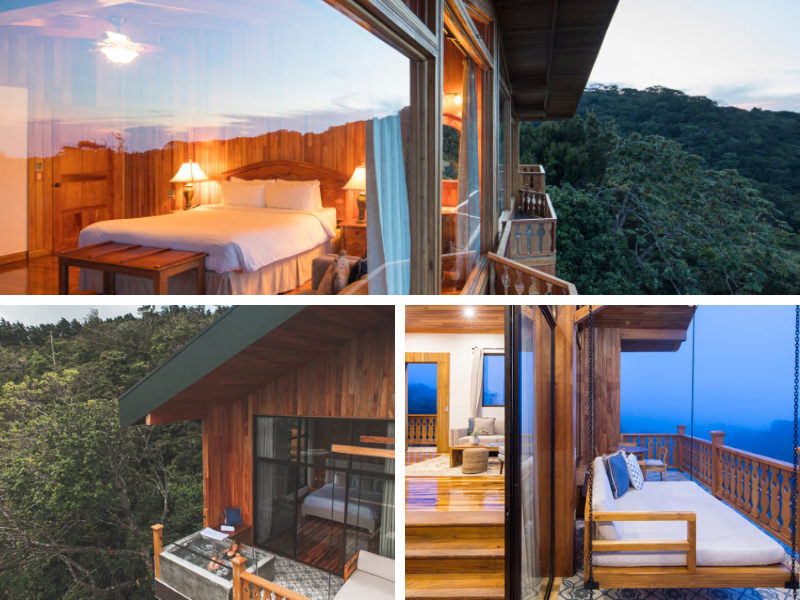 And if you're looking for unforgettable views over the natural beauty of Costa Rica's rainforest BY THE SEA; set on a picturesque hillside overlooking the sparkling Pacific Ocean, Hotel Casa Chameleon Mal Pais is an intimate and charming hotel, perfect for romance and relaxation.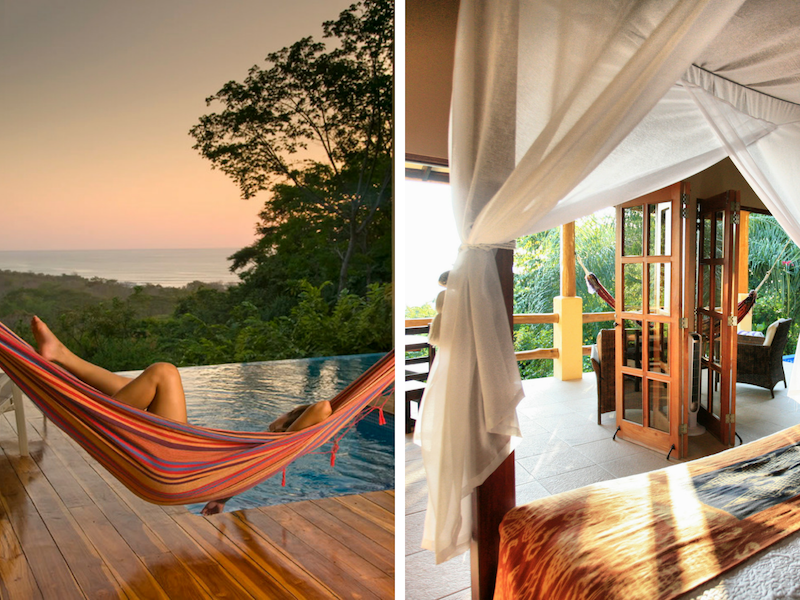 Amazing Oceans
The backdrop of a tropical island surrounded by water has always been fertile ground for romance. Extraordinary white sands, amazing blue seas and the chance to dive among dolphins and whales is never going to get old!
A world of luxury awaits you at the Fushifaru Maldives. The pictures tells the whole story on this one…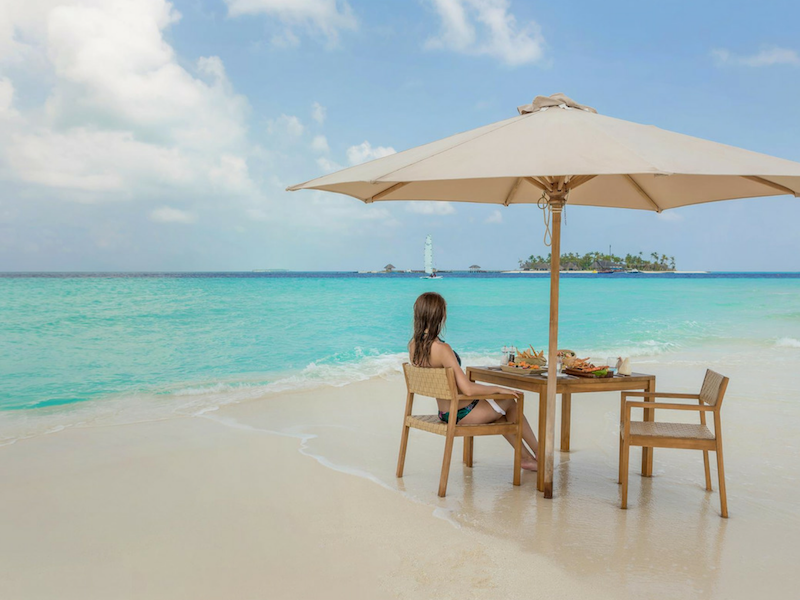 As does this enchanting panorama of the Caribbean Sea as captured from The Landings Resort & Spa in St Lucia. It's easy to see why this such a popular spot for honeymooners!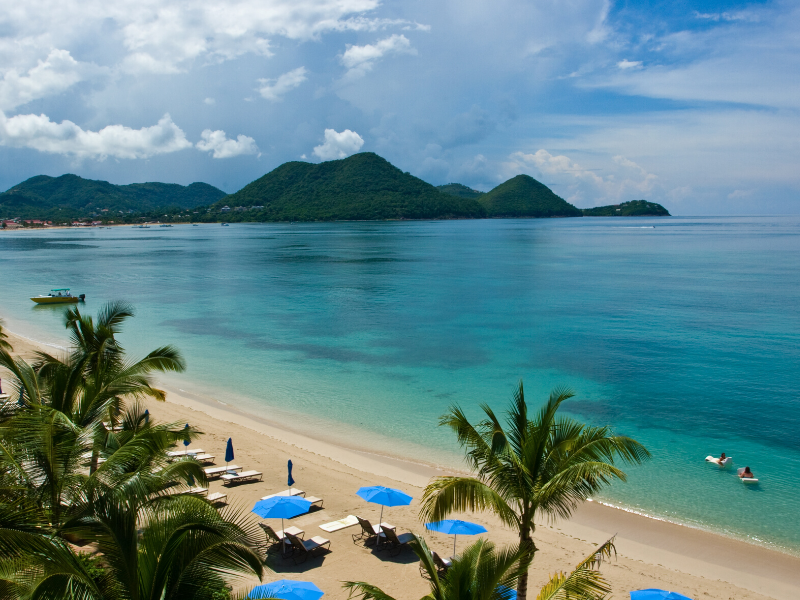 Or check out Mom Tri's Villa Royale – a gorgeous boutique hotel situated on a headland overlooking the Andaman Sea and the white sand beach of Kata Noi, adjacent to Kata Beach. What's more, this secluded paradise offers couples the chance to share a romantic dinner on your private balcony as you watch the sunset over the sea.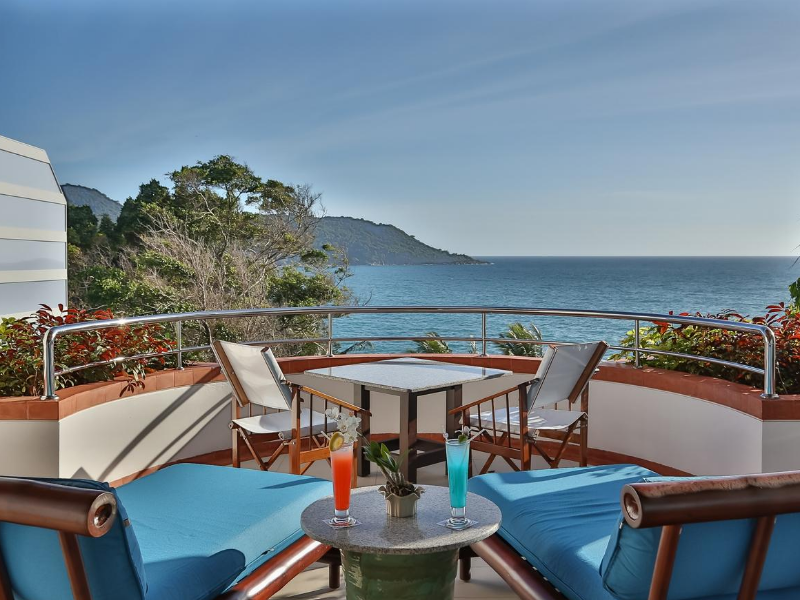 The Romantic Tourist lets you personalise your romantic trip, honeymoon or wedding with a range of romantic extras. Start your amazing romantic adventure and compare deals now.