Discover The Palace at Osowa Sien | 4 Reasons you should think about Poland when booking a Romantic Wedding or Celebration
The Palace at Osowa Sien is a hidden gem buried deep in the Polish countryside.
We've rounded up four reasons why a visit to this gorgeous castle should be high on any couples' wish-list, either for a romantic destination wedding or for any other romantic celebrations and getaways.
#1 Stay ahead of tomorrow's trendy wedding destinations
How many people do you know who've recently tied the knot in Poland? Unless you have family ties to the East European country, it's probably going to be a pretty low number. Just a few years ago, the charms of rural Slovenia and Croatia were being uncovered by mass tourism – yet beautiful places like Osowa Sien have somehow managed to stay out of the spotlight. This is something which is ripe for you to take advantage of when you're thinking about an intimate romantic celebration.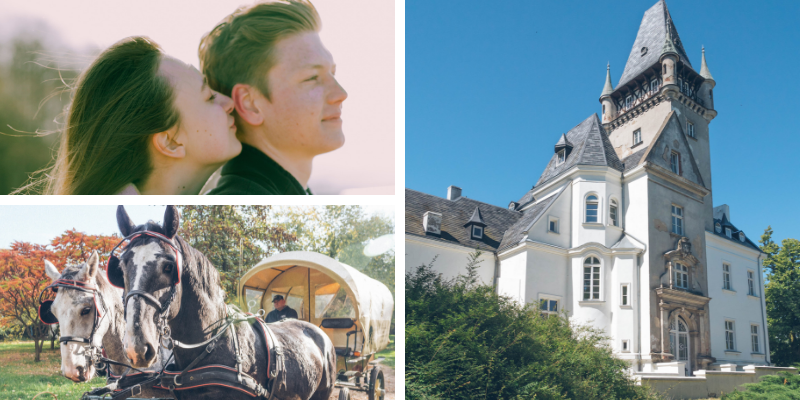 Set in the heart of the West Polish countryside, The Palace at Osowa Sien in Wschowa County is flanked by two quaint market towns and plenty of lush forestry and lakes too. Its stunning fairy tale aesthetic offers a tranquil and elegant setting, perfect for hosting celebrations and events including sophisticated cocktail parties, Champagne receptions and exclusive weddings. The palace also has a grand old timber castle tower where you and your guests can sit down in each level and experience the intriguing views of the Polish countryside from a Gothic setting.
And you will have no trouble tailoring a romantic package or celebration here which meets your specific wants and desires. Assisted by the castle's English-speaking (and totally amazing) Canadian owners, you really could have the wedding of your dreams without blowing your budget. With the average wedding now costing over £30,000 in the UK, don't be at all surprised if, in the coming years, you find more and more people flocking to Poland for weddings in places just like this.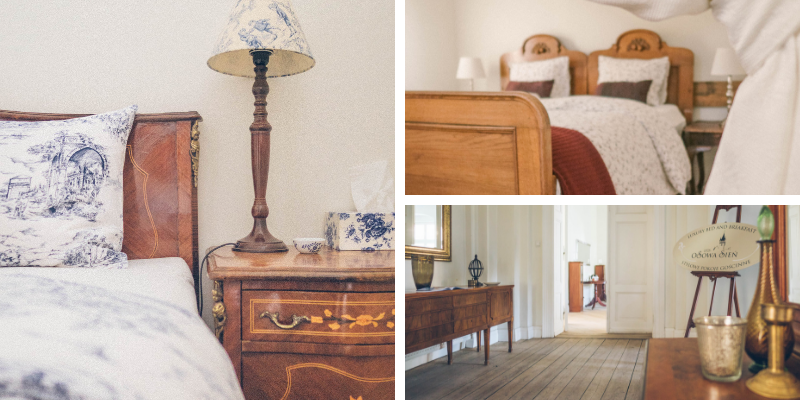 #2 It's easy to bring groups together for a romantic celebration
This splendid venue, which is newly renovated, has 10 suites in the palace and chambers host up to four guests each. For weddings, or perhaps a romantic renewal of vows celebration, the grounds comfortably host up to 80 - 100 people with overnight accommodation available to up to 32 guests.

An added benefit for those booking more than 20 guests into accommodation here comes from the fact that the happy couple can stay free of charge in the castle's luxury suite. And a further benefit of staying here is that breakfast and parking is included in the price of your accommodation, and there is flexibility regarding early check-in and late check-outs.
In addition to its gorgeous suites the castle provides a selection of stunning reception room and event spaces for you and your loved ones to enjoy:
• The Ballroom – the most spacious function room, with its large bay windows allowing for a particularly light and fresh feel, could comfortably host up to 66 guests
• The Dining Room – when used exclusively this atmospheric room sits 10-15 and is perfect for intimate celebrations. For bigger events, its doors can be opened to create a natural extension of the ballroom and grand hall providing a larger space when needed.
• The Lounge – think oversized Chesterfield sofas, a roaring fireplace and a baby-grand piano. The Lounge is equally well suited to pre-dinner cocktails or an after party
• The Garden – make use of the historical park in the grounds of the palace with a summer soirée you'll never forget any time soon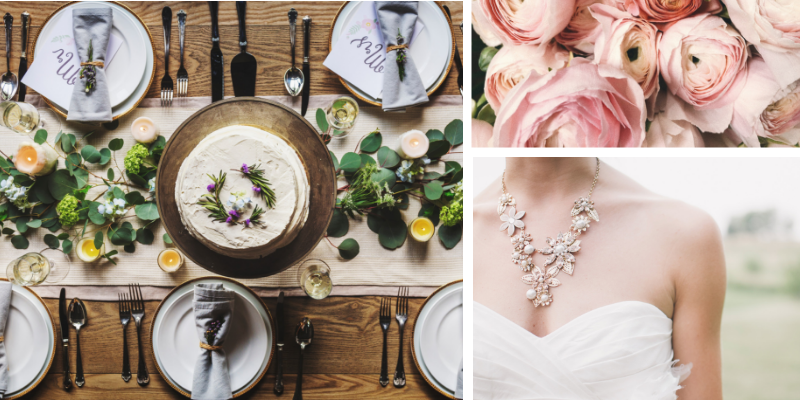 If your romantic occasion is a bigger event, it's possible to open the grand entrance with its massive double doors which lead to the main hall of the castle helping to facilitate a larger space with tables arranged in a way that works for you. If you're interested in a church wedding, staff will be pleased to help with the arrangements for the Parish and Town Hall, and can even set up translators on your behalf. Depending on the size of your reception, you can hire the use of a tent – typically this would work for groups of up to 90 – which can be tailored with lighting and a dance-floor. Though the possibilities are endless, the palace is particularly conducive to intimate parties of 20-50 guests, celebrated throughout the romantic interiors. Originally designed with entertaining in mind (by aristocrats Anna and Eugen Von Seherr-Thoss, a couple of romantics themselves), it'd be a pity not to take full advantage of these palace properties.
How your guests can get to The Palace at Osowa Sien
Split between the cities of Poznań to the north (one and a half hours away by car) and Wroclaw to the south (slightly closer at just over an hour's drive), a UK-based traveller might find that their best route here is to fly and the low-cost flights into Wrocław's Nicolaus Copernicus Airport make this a particularly appealing destination when considering your guests' travel expenses. What's more, if it is a wedding you're planning for, then there will be plenty of options in or around Poland to explore for your honeymoon. Or you could pop over the border to the Czech Republic, or go to Germany . And of course, The Palace at Osowa Sien is also a great honeymoon destination in itself for couples getting married in the UK.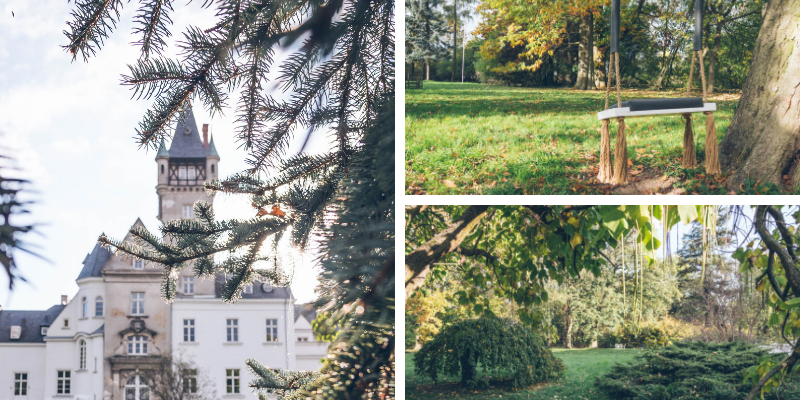 #3 Discover Poland's answer to the Lake District and try some outdoor activities

The Palace at Osowa Sien is nestled near its own distinct lake district (just 12 minutes car ride away) with 50 + lakes and lots of forest within walking distance. This is a big attraction for many of the guests who stay here and for couples who enjoy exploring the great outdoors, the Polish Lake District is perfect for engaging in easy going leisure activities like kayaking, horse riding, hiking, picnicking on the docks and swimming. And once you've worked up an appetite you also must try the smoked fish and chips from the region.

Other activities which you and your guests can explore in the area include the Joanna Observation Tower at Slawa. Home to the highest wooden observation tower in Poland, this 40-meter high wooden building offers a beautiful view of the Jezioro Sławskie Lake. Your visitors can also take things up a notch with a spot of windsurfing, kitesurfing and other water based sports. Or, pay a hair-raising visit to the Wind Tunnel at the FreeFlyCenter in Leszno, or the Dream Jump Tower in Glogow.

As well as beautiful forests and lakes, the area also offers historic towns, and fascinating ruins. As such, while at The Palace at Osowa Sien they recommend the following popular activities for couples:
• Enjoy a bike trip (the property has a couple of extra bikes on-hand)
• Go kayaking
• Arrange a horseback riding session (advance booking required)
• Have a Picnic
• Take a swim (Lake Lgińskie 10km)
• Discover nearby towns like Wschowa (possibility of candlelight tour for groups, advanced booking required)
• Hire a horse and carriage tour of the forest or old town (advance booking required)
• Take a walkabout Osowa Sien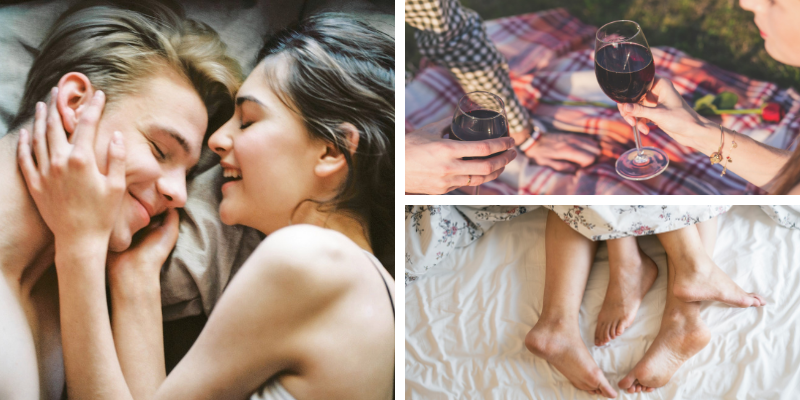 And then when you're back at the palace ...
• Try a wine tasting
• Sample their regionally inspired tapas
• Taste the local craft beers (groups can plan a tasting session as well)
• Curl up with a good book
• Enjoy a small-batch, hand-roasted coffee or artisanal tea in the tower
• Sit fireside and talk the night away
• Soak up the sun and take in the surroundings of their park
• Enjoy a movie (there is an expansive DVD library)
• Play board games in the castle tower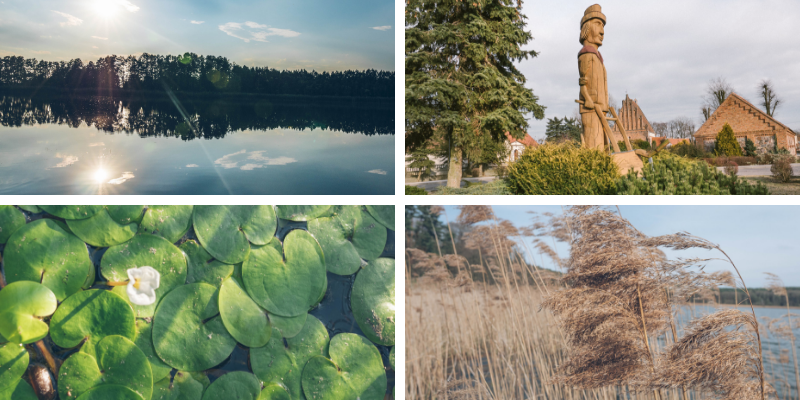 #4 Gorge on traditional European food and drink - with a modern twist
Focusing on fresh local produce, this hotel collaborates with other local family businesses, working extra hard to source organic items delivered almost straight from farms and on to your plates. Free-range hens from a farm next door are busily producing for the castle each day. The egg farmer's daughter, Monika, makes the canned goods which guests can enjoy. Typically, the fruits used come from the lands in the area too, and these include apricots and apples. A range of preserves can be purchased and taken home with you with full proceeds going to Monika's family business.

Tapas is available here and the owners like to say that the sound of smooth vintage jazz often entices guests to the lounge and terrace. Unwind next to your lover with a drink as your appetites increase. Again, the best in local and artisanal goods can be enjoyed with your early evening meal. Homemade chutney, gourmet cheese and quality cuts of meat compete alongside Mediterranean-inspired dishes.
Meanwhile the coffee served here is a crafted blend from Wroclaw, G Coffee, which is roasted in small batches. That's because the beans have to pass through a hand-made roaster. If all that wasn't enough, beer fans can sample the freshly brewed tipples from the nearby craft brewer Browar Psotnik the makers of which proudly talk about their premium ingredients. Their Belgian-Style Strong Ale and Wit beer are among the must-tries.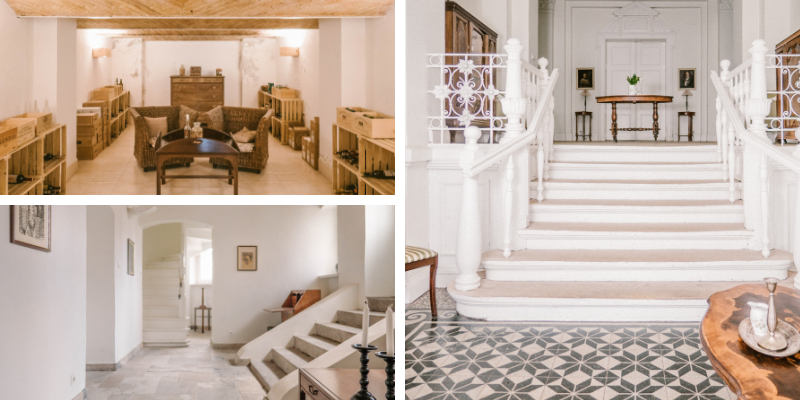 Wine tasting can be enjoyed in the castle, and there's a dedicated on-site cellar at the property itself. A smorgasbord of red, white and rose wines can be chosen from hailing from all corners of Europe. Riesling is shipped in from the famous Mosel Valley in Germany. There's also Champagne from Champagne and croissants delivered from France, Port from Porto, and Cheddar from Staffordshire and Somerset, and the tea is from sensational British Purveyor Tea Pigs. And though people definitely come here to sample a selection of tastes, including regional goods, they also love their creature comforts from home (great beer, ports, teas, cheese) and they've got that too.
During the warmer weather, a fully equipped barbeque is available to use on the palace grounds. And last but by no means least, last summer saw the opening of a new wine bar which also serves a range of delicious canapes.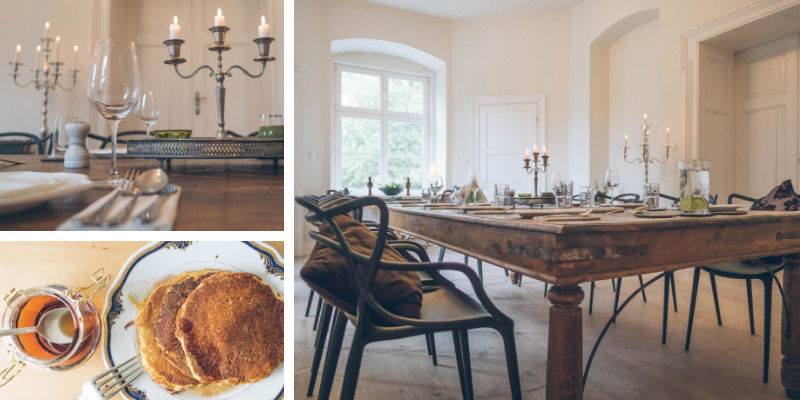 Find out more about how to build a perfect romantic break at the
The Palace at Osowa Sien. Or, get in touch with one of our expert Romantic Consultants at The Romantic Tourist if you've got any further questions. We'll be more than happy to help you find a deal that suits you.