Europe in Springtime | 7 Romantic Destinations in Europe
The winter months in Europe are finally behind us and Springtime has NEVER been more eagerly anticipated!!!
To celebrate the big thaw, here's a look at 7 of our favourite destinations for a romantic spring break in Europe.
(Note: Aside from being one of the prettiest times of the year to travel, spring breaks are also great value for money and less crowded than in the summer)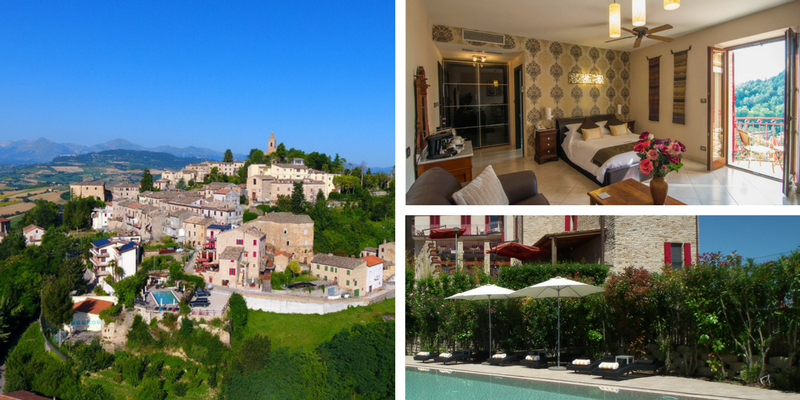 #1 Le Marche, Central Italy
Le Marche is the hidden gem of Italy. And whilst you're unlikely to be combating the crowds here at any time of the year – with the warm spring sunshine reaching high into the 20's by April and May - you'll be stunned at how it could possibly remain such a well-kept secret. Because Le Marche is the type of place you'll want to tell people about: it's wild coastlines, secluded bays, and medieval towns atop rolling green hillsides. It's everything Italy all-in-one.
Stay at Boutique Hotel Leone
Perfect for romantic couples, Boutique Hotel Leone is an intimate, privately-owned hotel in Le Marche. With spectacular views of the surrounding countryside, reaching to the Adriatic coast on one side and the snow-covered peaks of the Sibillini Mountains in spring on the other – you have the perfect vantage point from which to take in the full outstanding beauty of this very special place in Italy.
For more details and to book: Boutique Hotel Leone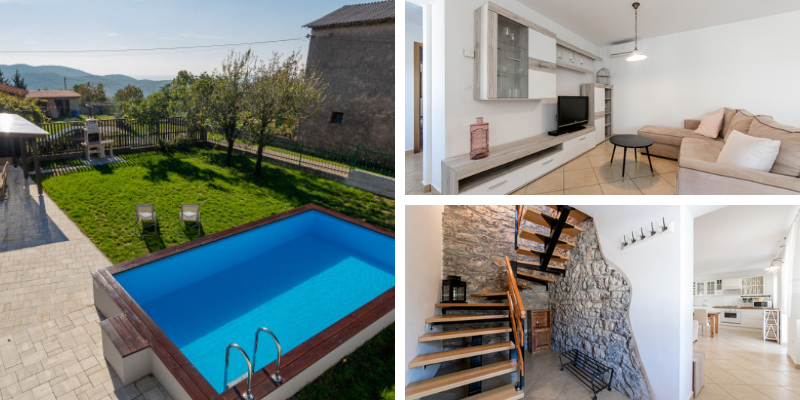 #2 Littoral, Slovenia
Springtime in Littoral is magical. And if you're a loved-up couple with kids who like to get up close and personal with the great outdoors - you won't be left disappointed. Plus Spring is the perfect season to explore local medieval villages and popular excursions to historic places of interest including Miramar Castle (before the sun gets too hot).
Stay at Villa Sistiana:
Stay at the 4-bedroom Villa Sistiana in the Springtime and enjoy a family-friendly getaway filled with outdoor fun. Cycle to the local villages and vineyards each morning to collect your supplies for the day, then relax by the pool or on the terrace from where you'll have views of both the Adriatic sea and Italy.
For more details and to book: Villa Sistiana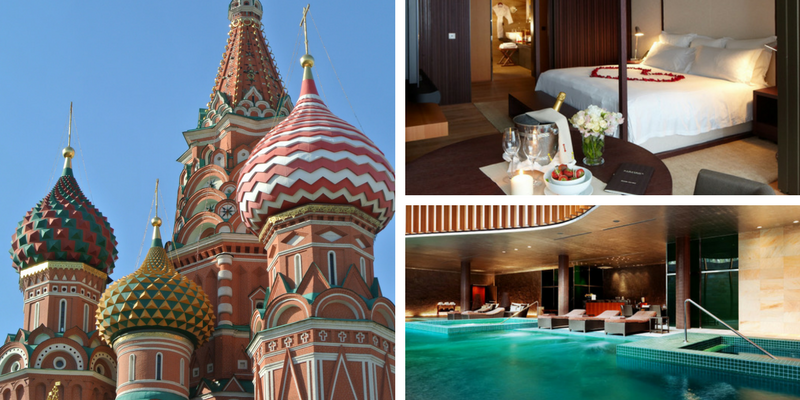 #3 Moscow, Russia
Springtime in Moscow is special - because the winters here are ferocious. Visit Moscow in late spring after the frosts have finally thawed in either April or May, and you'll be greeted by a city blossoming into colour and buzzing with everyday life. At this time of year the mild climate is just right for experiencing the city's rich history and culture before the locals disappear for the summer.
Stay at Barvikha Hotel & Spa
Approximately 5 miles outside the city centre, Barvikha Hotel & Spa is a luxury suburban retreat. Book a room here and you'll find furniture exclusively designed for the hotel by Antonio Citterio and your very own private terrace for catching the very first rays of spring sunshine. For special celebrations, the Presidential Suite is an exclusive romantic hideaway - lose yourselves in the sumptuous five-metre wide Royal Bed and escape from the cold spring nights in your own private hot-tub and steam room.
For more details and to book: Barvikha Hotel & Spa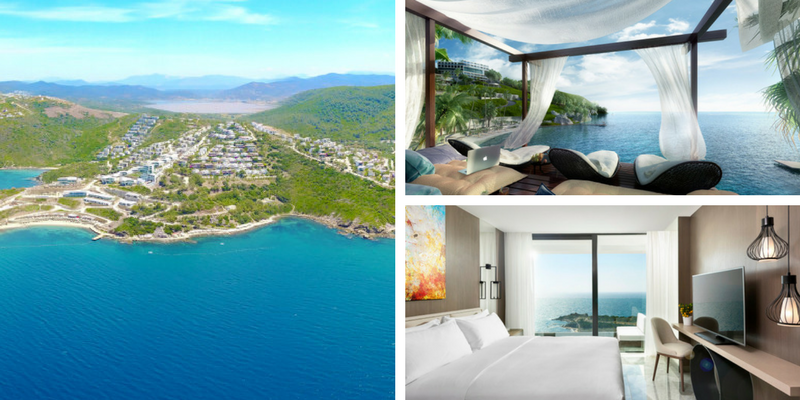 #4 Bodrum, Turkey
Located on Turkey's beautiful north coast, Bodrum is an area of incredible natural beauty. Hugely popular during the summer months with thousands of tourists seeking a beach getaway in the sun... Springtime in Bodrum offers a very different experience. Wander through the backstreets of Bodrum on a warm spring morning and you'll discover the charms of Mediterranean village life, a plenitude of fresh, local produce and stunning views over the Aegean Sea.
Stay at LUX* Bodrum Resort & Residences
If you're looking for a unique romantic experience in Bodrum - LUX* Bodrum Resort & Residences is a great place to stay. Find one of their secret messages-in-a-bottle, hidden around the resort, and you'll be treated to special rewards such as romantic dinner for two or a pampering treatment in the spa. Other amazing romantic features here include an open-air cinema under the stars and panoramic sea views.
For more details and to book: LUX* Bodrum Resort & Residences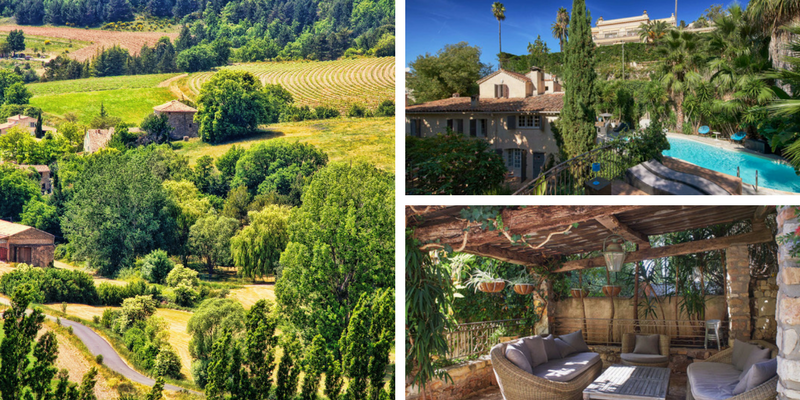 #5 Provence, France
Provence in the springtime is a seductive assault on the senses. Rosemary, wild thyme, and pine perfume the fresh (and sometimes a little chilly) spring breeze. Wildflowers flood the landscape with a firework display of shocking yellows, hot blues, lilacs, and reds...all gently softened around the edges with cherry blossom. This is one of the most romantic destinations in the world and uniquely beautiful in spring.
Stay with Feel Luxury Holidays
Feel Luxury Holidays is a VIP trip specialist with expert local knowledge to find you the most beautiful homes and the best experiences to create out-of-this-world, personalised holidays in Provence. You will find hidden paradises for two and majestic villas that can accommodate large groups; ideal for families and friends traveling together for a wedding or vacationing together for a big birthday or family celebration.
For more details and to book: Feel Luxury Holidays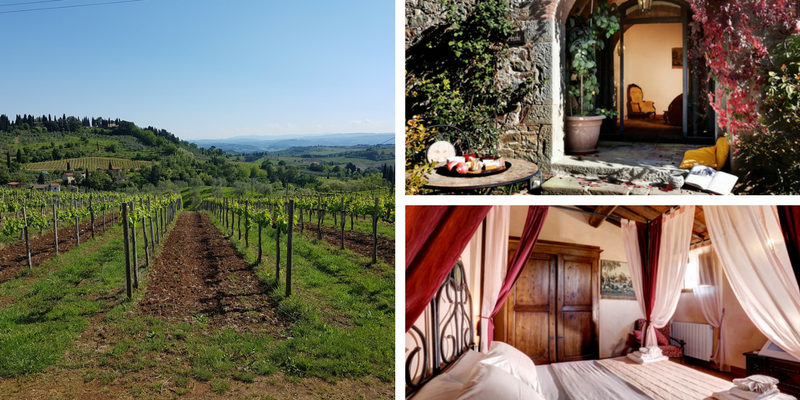 #6 Chianti, Tuscany
Escape grey skies and early mornings and be transported to the peace and harmony of the beautiful Italian countryside. In the springtime, Tuscany is an idyllic romantic retreat bursting with nature and rare flowers, and with a rich wine heritage, where you can awaken your inner connoisseur by enjoying a variety of wine tastings and taking sunset strolls through the vineyards.
Stay at Country Resort Borgo Casa al Vento
Just outside of the city of Gaiole in Chianti, passing by the small village of Barbischio after 2 km of white road, you'll find Borgo Casa al Vento - a tranquil paradise surrounded by vineyards. Lovingly restored by the Gioffreda family, this architectural jewel has rustic charm and wide-open gardens in abundance, making The Borgo Casa al Vento an exquisite springtime destination in Tuscany
For more details and to book: Country Resort Borgo Casa al Vento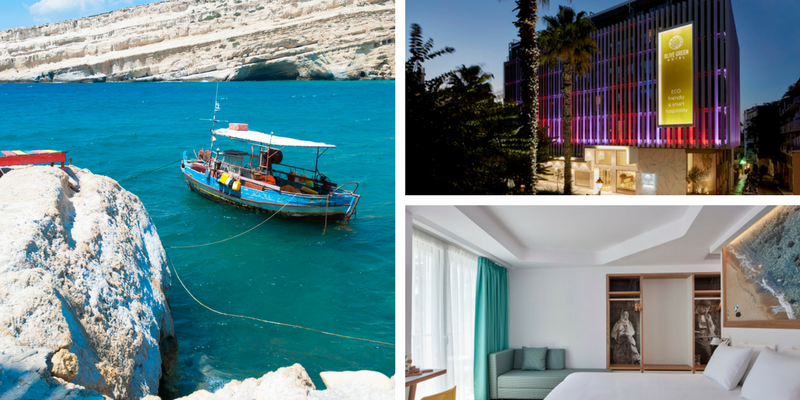 #7 Crete, Greece
Crete in the springtime is a frenzy of blooming orchids and wild flowers. And the perfect destination for couples seeking delicious Mediterranean cuisine and warm-hearted welcome. Imagine romantic tavernas, ancient sights, illuminated venetian architecture, modern boutiques, cozy cafes, and trendy restaurants. All hidden within traditional Cretan villages either on top of the mountains or by the sea.
Stay at Olive Green Hotel
On the northern coast of Crete island, in Heraklion city, Olive Green Hotel offers a special romantic proposal for couples like you. Make your stay here memorable with romantic extras including flowers and wine, breakfast in bed, delicious fruits, sparkling wine and canapes and a late check out up to 16:00, upon availability. Your wish their command.
For more details and to book: Olive Green Hotel
For weekly tips, recommendations and special offers for all things romance and travel ***SIGN UP HERE.