How to Create the Perfect Valentine's Package | Valentine's 2018
There's less than 2 months to go.
And whilst most of us are struggling to think any further ahead than Christmas… If you're a hotel owner or marketing manager - and Valentine's Day is very much on your mind - this is for you.
Because Valentine's is the perfect occasion to showcase the most enchanting experiences you have to offer and fill your hotel with happy couples all looking to treat themselves to a night or weekend away filled with romantic treats and added luxuries.
Recommend your hotel for Valentine's 2018
So if you're putting together a special Valentine's package for 2018, and need inspiration for what to include, here are a few ideas to help you…
6 Steps for Creating the Perfect Valentine's Package


#1 A Romantic Room with Special Romantic Features
The starting point for any Valentine's Hotel Package has to be the room. Valentines is an occasion when romance is top of the agenda and couples want a hotel room setting that gets them in the mood for love.
The most popular in-room feature when it comes to Valentines breaks is a private, outdoor hot-tub or Jacuzzi – it seems there really is nothing more romantic than steam and bubbles under the cold, star-filled, winter night sky. Followed closely by an indoor Jacuzzi or a large bath-tub big enough for two.
In addition to getting warm and wet together, couples also love a feature bed. Think four-poster, water, theme, super king-size, antique…the bed is the romantic centrepiece of the room and the stage for much of the Valentines magic.
Which bring us neatly on to the important subject of lighting. No stage is ready for action until the lights go up (or on this occasion - down). And mood lighting is a must for any room that's going to induce romance. Fancy lighting is great if you've got it, otherwise be sure to at least have a dimmer switch, peachy bedside lamps or for the ultimate romantic lighting - the warm glow of an open log fire.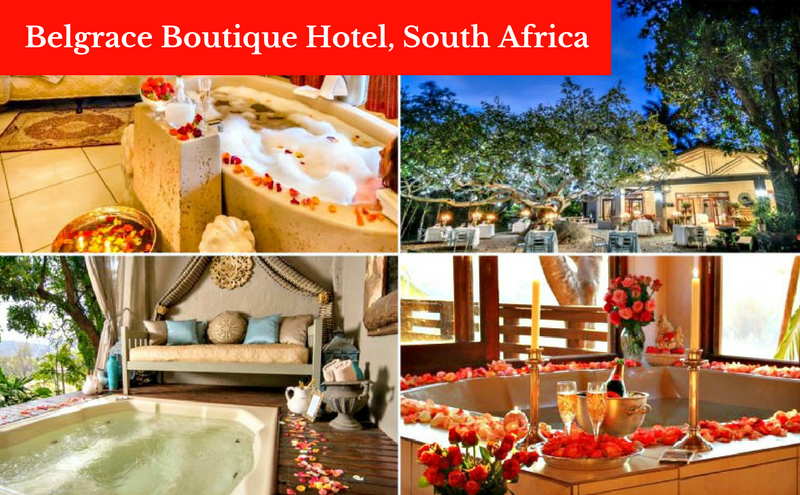 #2 A Personalised Romantic Welcome
So your loved up guests have arrived and what better way to set the romantic mood for their stay than a with a special romantic welcome. Classic romantic treats include a bottle of Champagne on ice waiting for them in their room, strawberries dipped in high quality chocolate, and perhaps even a bouquet of roses.
But why not make this Valentine's extra special and get really personal with your guests. Perhaps you could find out if your couple has a favourite flower they prefer to roses, or perhaps you could fill the room with a signature scent or mood enhancing scented candles.
Don't be afraid to get creative and it's always lovely for the welcome gift to also show a bit of your hotel's own unique personality…and get your guests raving about the unique experience they received when they stayed with you. Great ideas could include a hamper of gifts including your hotel's homemade honey, for example, or you could include local wines, or spa products. Think about what makes your hotel special and unique and wrap up little tasters in a romantic welcome hamper - we guarantee your Valentine's guests will love it.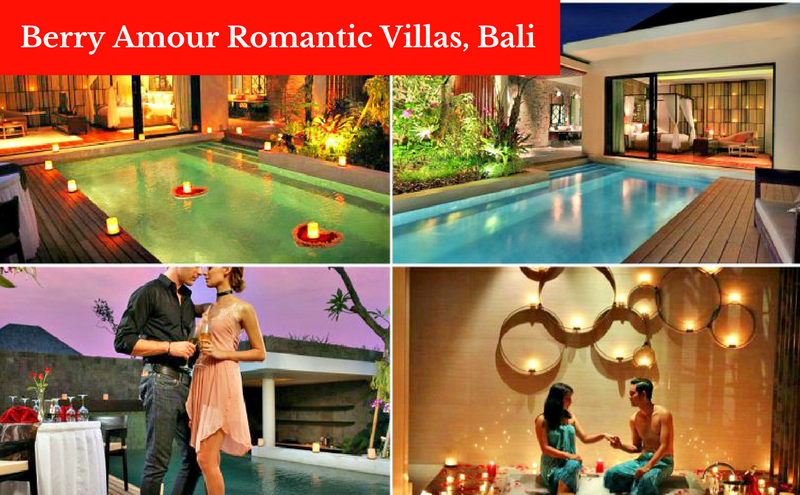 #3 Offer Naughty or Romantic Accessories
And because it's Valentine's the surprises shouldn't stop with your romantic welcome. Couples love the extra excitement that comes from opening a box of naughty or romantic accessories. This is where you get to give all the sexy things they want but are perhaps too shy to ask for.
Offering a choice of love boxes to suit each couples tastes and comfortable level of naughtiness is also a good idea. Let couples opt for a more romantic option with massage oils, silk scarves and chocolate body paint, for example, or give them the option to be a bit more risqué with a naughty box filled with intimate toys and kinky games – it's up to you to choose what works best for your guests and hotel but don't be scared of pushing the boundaries – so long as it's all presented with finesse.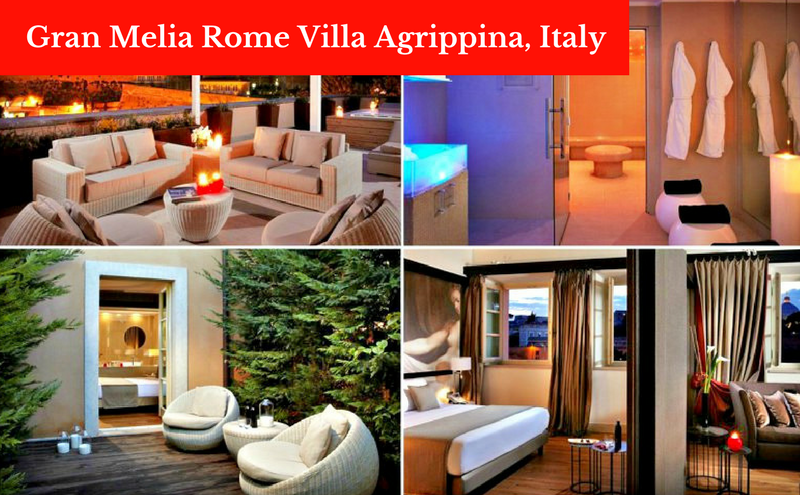 #4 Include Activities Beyond the Bedroom
If you're offering a Valentines package that is more than just 1 night – or you're putting together a package for a Valentines Weekend Break – then it's great to offer couples something to do outside of the bedroom.
A popular choice is including a couple's spa experience such as couples massages, or perhaps you offer other experiences that you know couples love - such as cooking classes or clay pigeon shooting. Even if the activity isn't obviously romantic sometimes the thrill of trying something new together is just as intimate. And this is also a perfect opportunity to partner up with some local attractions or companies who offer days out or things to do in your local area.
Again, this is an ideal opportunity to get your Valentine's package to standing out from the crowd by offering something other don't.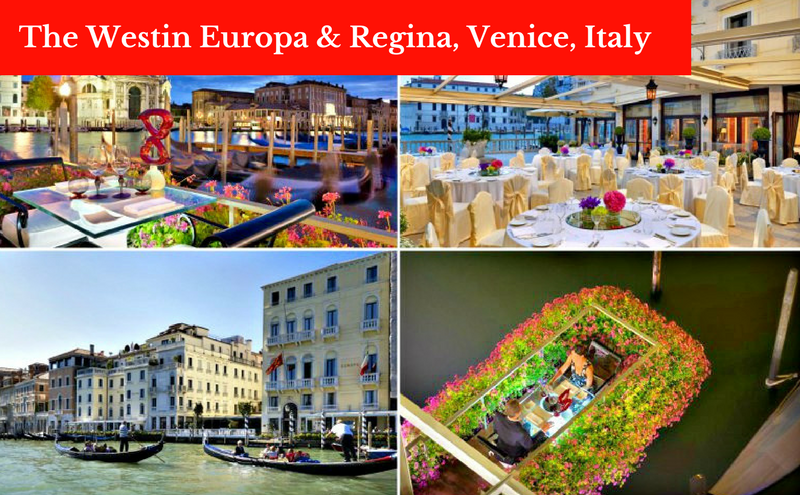 #5 A Romantic Dinner
For most couples a Valentine's celebration is not complete without a Romantic Dinner. If your hotel has its own restaurant and kitchen then it's time to bring out the candles and start thinking about your Valentine's menu. Why not offer some special aphrodisiac treats such as Champagne and Oysters, or Parmesan sprinkled asparagus, and seductively gooey chocolate desserts.
This is the time to get sexy with your food.
And of course Valentine's dining doesn't need to be restricted to the restaurant. You can also offer couples the option of dining privately, in their room, or perhaps on the roof or in the gardens (just be sure to turn on the outdoor heaters if you're in the UK).
And if you don't have a restaurant? Well perhaps you can partner up with a local restaurant or how about putting together a Valentine's picnic that can be eaten in room?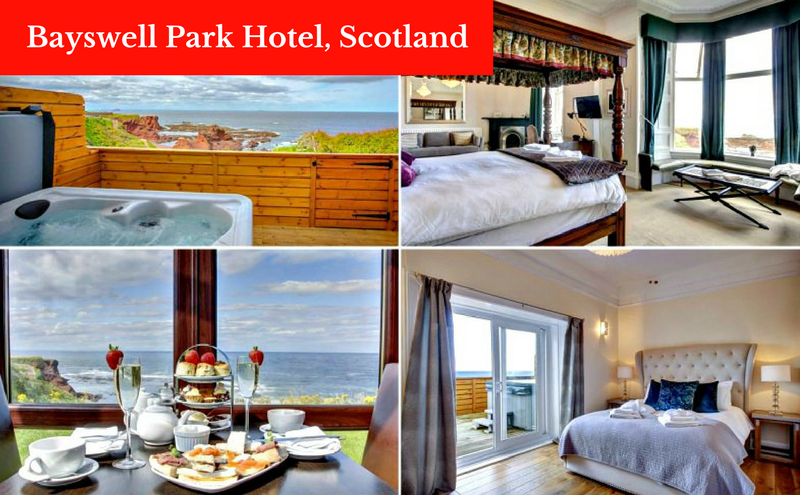 #6 Romantic Turndown & Late Check-Out
Following dinner, treat your couples to one final surprise for the night with a romantic turndown to end all romantic turndowns. Rose petals sprinkled on the bed, a freshly drawn bubble bath or frothing Jacuzzi, a naughty nightcap …and of course, this could be the perfect time to bring out the love box.
Make sure as they enter the room the scene is fully set for romance. The lights are turned low and perhaps their favourite love song is playing gently in the background. You could even have their favourite romantic film showing.
And in the morning keep the magic going with a romantic breakfast in bed and a late check-out.
We hope this has got your romantic juices flowing and remember you may not wish to include every idea in the same package – simply pick and choose to best suit your hotel. Please get in touch to Recommend your Hotel for Valentine's 2018.