Once in a Lifetime Experiences for Celebrating Milestone Moments
Did you know that a romantic break or holiday is the No.1 way couples choose to celebrate their milestone moments?
And when it comes to the extra-special milestones in your relationship this is the time to move away from the ordinary and indulge in fresh experiences... This is the time to celebrate in style and share something unforgettable! Need some inspiration? We've selected 14 once-in-a-lifetime trips perfect for couples in love.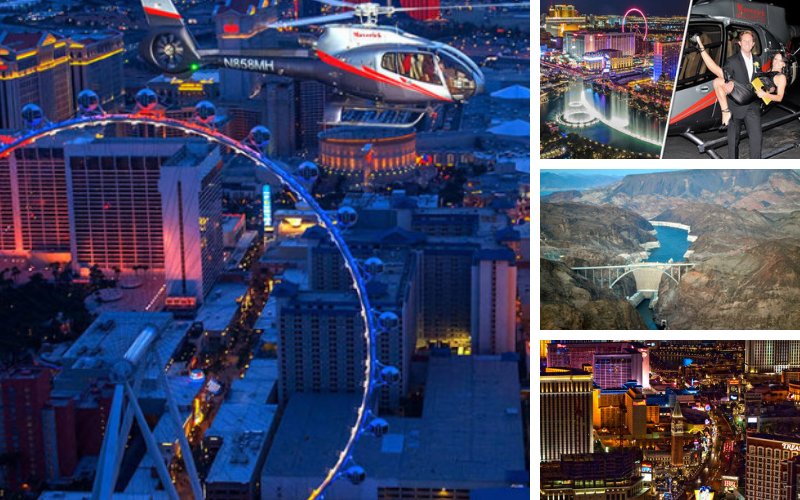 TAKE A HELICOPTER RIDE OVER THE GRAND CANYON
The MaverickAviation Group are a specialist air tour provider whose first-class helicopter trips take in Nevada's delights, from Las Vegas to the geological wonders of the Valley of Fire and the Grand Canyon.

Why should romantic couples should go there? - In the middle of your tailored trip, your pilot can drop you off in the Valley of Fire desert before leaving you to make the most of a champagne toast and hors d'oeuvres. As well as providing lots of Instagram-able opportunities, you'll have an ideal chance to pop the all-important question against the backdrop of stunning red Aztec sandstone.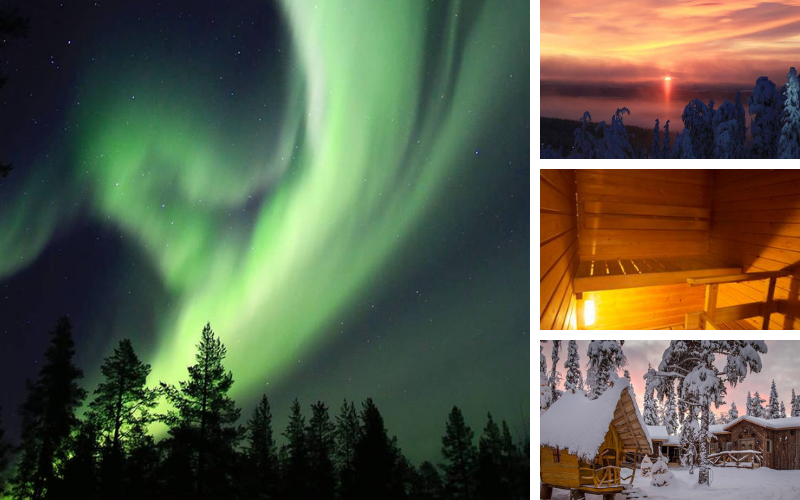 EXPERIENCE FINLAND'S NORTHERN LIGHTS
The Aurora Borealis are undoubtedly one of nature's most spectacular offerings. The light show can be seen about 200 times a year in Finnish Lapland. Just as you need a bit of luck in the love lottery, you'll need to cross your fingers when you come to this north-Europe treasure – that said, your odds are pretty good!

Why should romantic couples go there? - A range of luxury accommodation can be found atHullu Poro, Elves Hideaway. Forest hikes, skiing and chilled Spa treatments are just a few of the added bonuses here.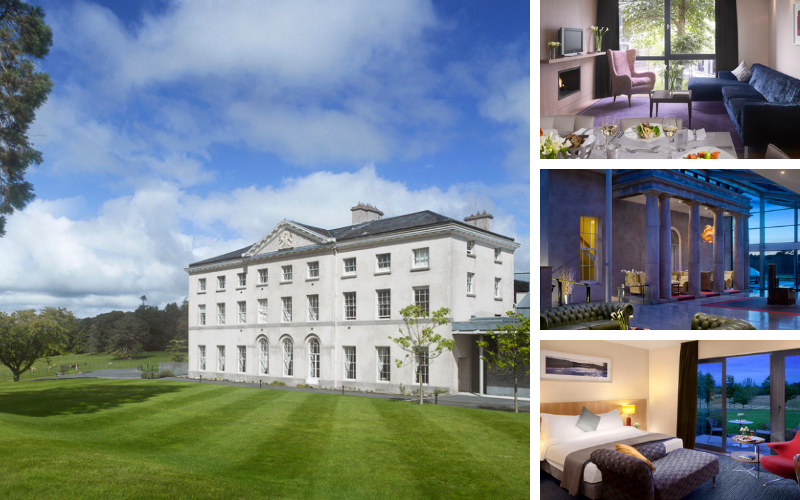 GET PAMPERED AND SPOILT IN IRELAND
Having recently launched a new ESPA treatment, called Lavender Lullaby, there's yet another reason to visit Ireland's Farnham Estate.

Why should romantic couples go there? – County Cavan's Farnham Estate Spa & GolfResort is housed amid ancient woodlands, lush fields and sparkling lakes making it a dream base for exploring love while leaving all of your worldly cares behind.

Portugal's southernmost region has long been known for being a place that attracts those after leisure pursuits, like golf or tennis. However there's nature which is pretty hard to beat too – try a boat tour around Algarve's caves for an afternoon watching whales and dolphins.
WATCH DOLPHINS IN THE ALGARVE
Why should romantic couples go there? – The Pine Cliffs Luxury Collection Resort is set right by dramatic red cliffs that look out into the deep Atlantic Sea. Bask in luxury with a visit to the Mirador Champagne Bar; or choose from no fewer than 11 on-site restaurants and bars.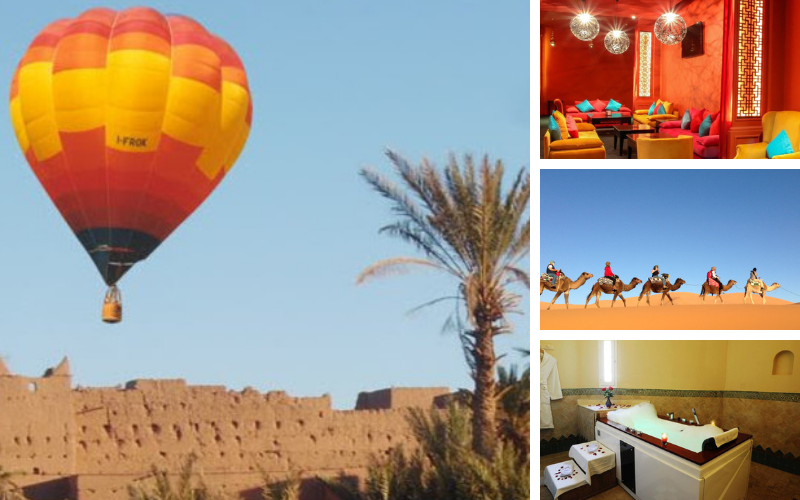 CAMP IN STYLE IN THE MOROCCAN DESERT
There's a heck of a lot more to Morocco than Marrakech. From the pristine coastal beaches of Safi, to ancient villages and – in more recent times – glamping in the Saharan Desert.
Why should romantic couples go there? - EasyGoTours offer a range of tours, each one of the spellbinding in their own way. Try a night under the stars in the sand dunes of Sahara; this is one romantic location you won't be able match for a really long time…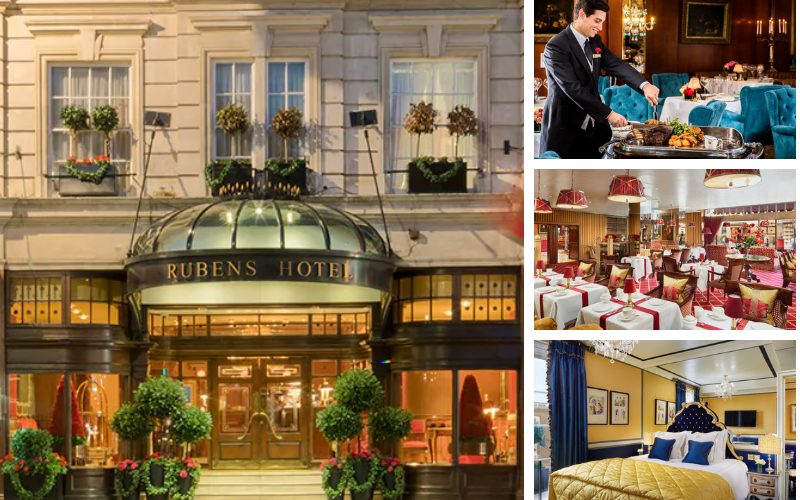 WHEN IN LONDON DO AS THE ROYALS DO...
There are few chances to live among royalty, but a stay at The Rubens at The Palace puts you pretty close. In fact, afternoon tea can be enjoyed at the Palace Lounge overlooking the Royal Mews of Buckingham Palace.

Why should romantic couples go there? - The Rubens at The Palace is a 5-star hotel that has a range of deals including their luxury suites. A dream winter destination, visitors will be able to stoke the flames of passion after their tasty mulled wine or hot chocolate on arrival.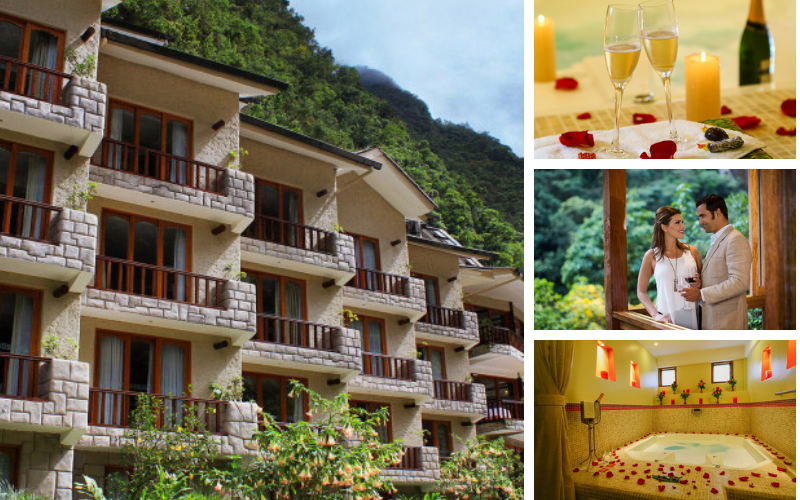 TICK MACHU PICCHU OFF YOUR BUCKET LIST
The South American treasure of Machu Picchu really ought to be seen first-hand. Guided tours range from those seeking a little more adventure – you can hike to the hidden Inca city in four days – to more serene 'express' tours, all of which will offer luxury alongside the dramatic and gorgeous views of the Andean landscape.

Why should romantic couples go there? – The chic Sumaq Machu Picchu Hotel, overlooking the Vilcanota River, is a modern lodge a mere 30-minute drive from the mysterious ruins.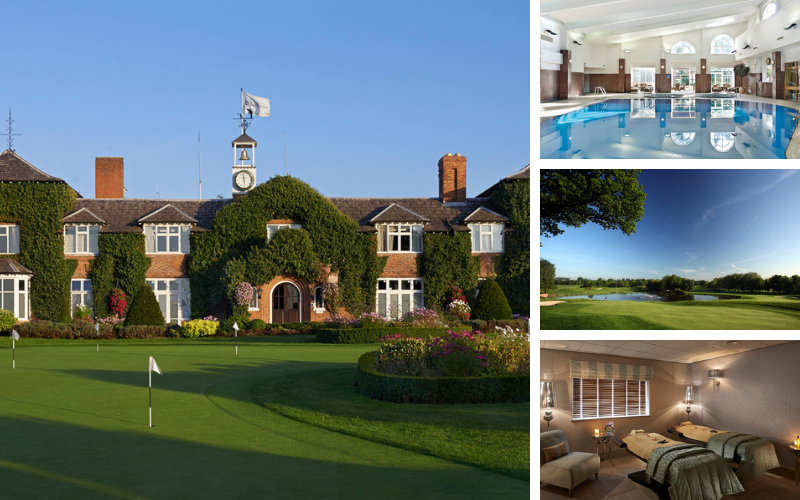 PLAY ONE OF THE WORLD'S BEST GOLF COURSES
The Belfry is known to golf-lovers across the world over, not least because it's hosted more Ryder Cup tournaments than any other venue. Enjoy one of three world-class courses during your break to the West Midlands.

Why should romantic couples go there? – while this trip may suit a sporting couple, there's plenty of romance to be had through The Belfry Hotel & Resort's special romantic packages. There can include a 3-course dinner, from the Chef's Table in The Ryder Grill. Meanwhile over prosecco and chocolates on arrival, you might debate Mark Twain's famous claim of golf being 'a good walk spoiled'.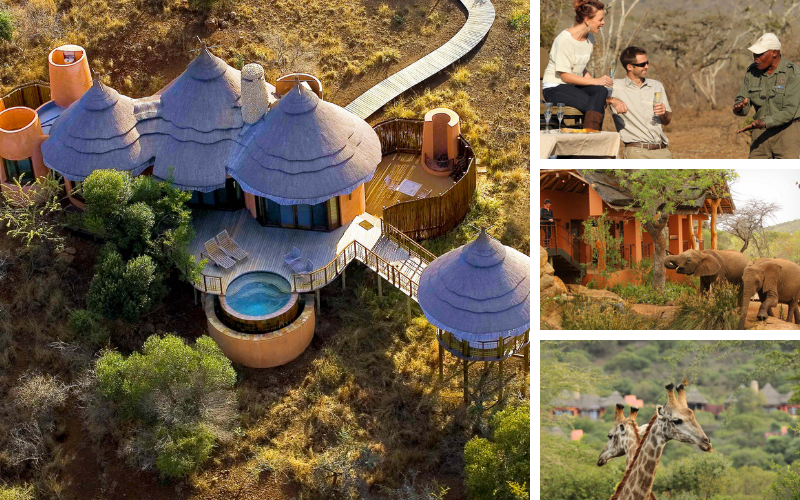 GO ON SAFARI IN SOUTH AFRICA
If you choose a trip with Thanda Safari you'll be able to enjoy an authentic wildlife experience, along with a commitment to Zulu culture and the sustainability of the local environment.

Why should romantic couples go there? – Just as you'll have the opportunity to see Africa's Big Five Mammals, there's three big reasons to pick the Thanda SafariLodge for romance. Firstly, there's the chance to watch the sun setting from your circular outdoor daybed. In the morning, you have the chance for a dip in your infinity style pool, while dinner can be served in your private boma enclosure.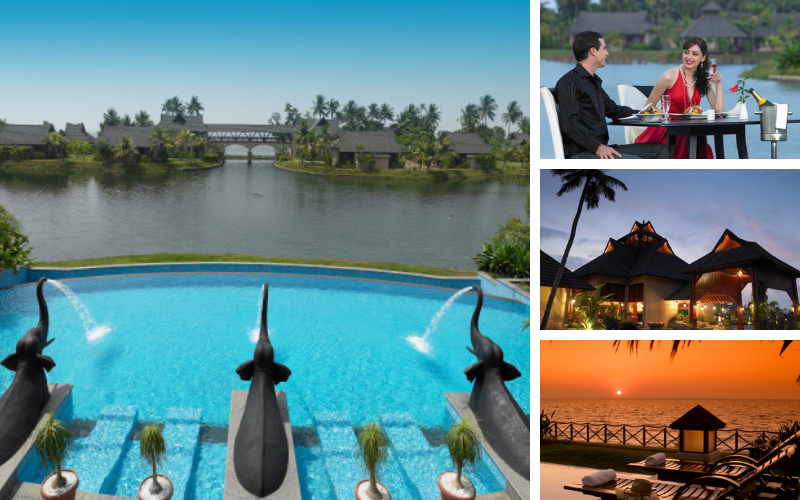 DISCOVER INDIA'S MALABAR COAST
Home to nearly 600km of Arabian Sea shoreline, Kerala is known for its palm-lined beaches and tropical backwaters, along with a network of canals and some stunning wildlife to boot.

Why should romantic couples go there? – The Zuri Kumarakom, Kerala Resort & Spa would make for a terrific location to tie the knot in style. Its expansive lawns and pools add to the blissful mood here, and the 5-star resort's set on the lush shores of Vembanad Lake.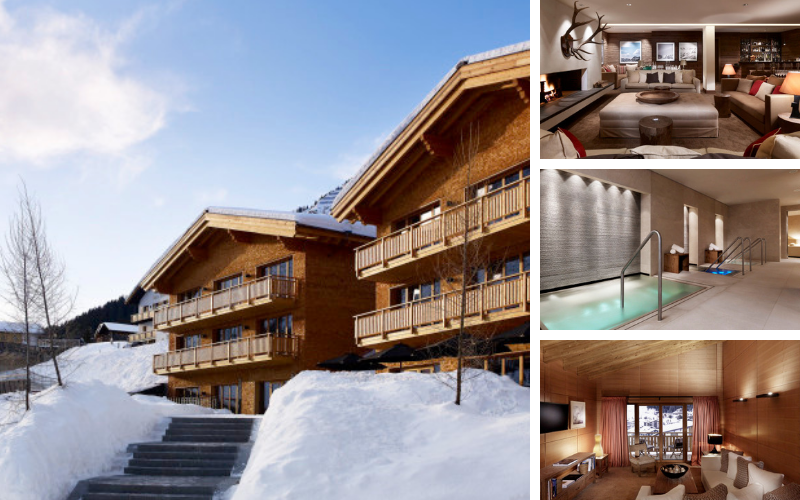 SKI THE WORLD FAMOUS SCHLEGELKOPF PISTE
This affluent part of West Austria is very well suited for a range of romantic breaks. Watch the beautiful sunsets over Arlberg, warm drink in hand, after a day on the slopes taken at your own pace.

Why should romantic couples go there? – The Aurelio Lech is an exclusive resort in a mountainous village in Austria. Couples who love to ski will adore this hotel, which sits on the renowned Schlegelkopf-Piste.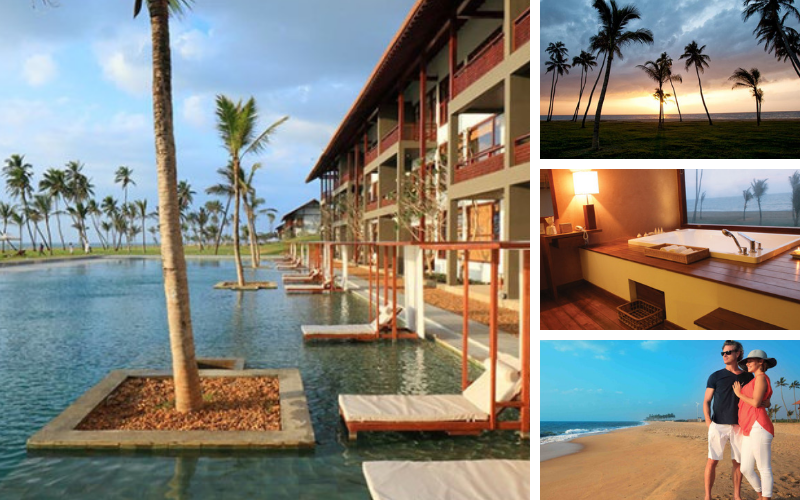 TAKE IN 1000 YEARS OF HISTORY IN SRI LANKA
Fans of architectural wonders will have a feast for their senses after a trip to the Munneswaram Hindu temple near the west coast of Sri Lanka.

Why should romantic couples go there? – The honeymoon package at the Anantaya Resort &Spa in Chilaw is really something to experience. Be sure to check out their terrific water bungalows, before dipping your toe in further by booking a stay at this peaceful haven.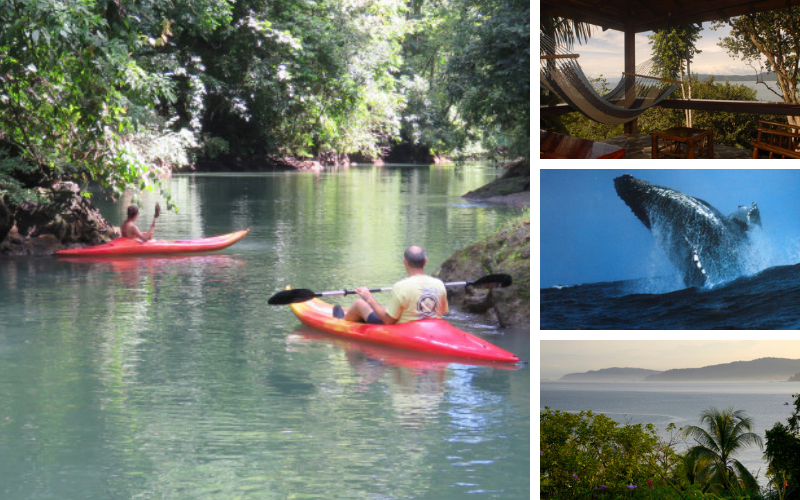 EXPLORE COSTA RICA'S RICH WILDLIFE
Take a tour of the Osa Peninsula in an area home to one of the most biologically intense places on earth. Don't miss the Corcovado National Park or the Caño Island Biological Marine Reserve.

Why should romantic couples go there? – The Águila de Osa Rainforest & MarineAdventure Lodge feels like an exotic paradise which has been built for the two of you. Located in Drake Bay, this remote jungle hideaway will facilitate all of your romantic desires and wishes.
Elsewhere in Costa Rica, the inland resort of Hacienda AltaGracia is a 3.5 hours' drive from the country's capital of San Jose. In addition to spectacular scenery, AltaGracia boasts the largest spa in Central America, featuring indoor treatment rooms and gazebos for outdoor treatments as well as a sauna and a steam room.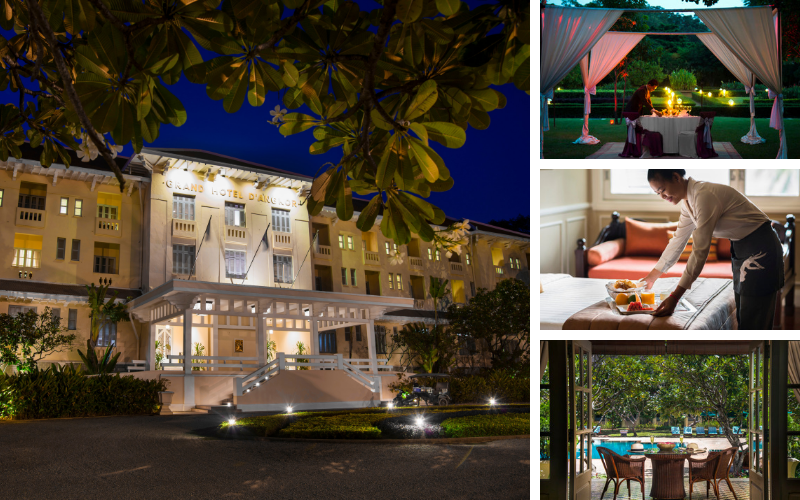 GET YOUR LOVE BLESSED IN CAMBODIA
Rebirth and renewal are at the heart of Buddhist philosophy so there might not be a more fitting experience than the renewal of vows (or a wedding) overseen by a Buddhist monk in south-east Asia…

Why should romantic couples go there? – The Raffles Grand Hotel d'Angkor offers guests 15 acres of beautifully landscaped French-style gardens from which to enjoy your special ceremony. If you'd like to embrace Cambodian tradition, you could also opt for a Monk blessing in the hotel's garden or nearby pagoda; or, you could even hold your wedding ceremony and reception at the Temple.
READ SOME OF THE MOST FREQUENTLY ASKED QUESTIONS OF THE ROMANTIC OCCASIONS THAT CAN BE COMPARED THROUGH OUR SITE.
To find out more, get in touch with one of our expert Romantic Consultants at The Romantic Tourist, we'll be more than happy to help you find a deal that suits you.