Romance in Rome | 5 Romantic Hotels & Romantic Things to Do
With the Italians often considered to be the world's most romantic nation, it is little surprise that Italy's capital is equally regarded as one of the world's most romantic cities: placing a romantic break in Rome high on the wishlist of many couples.
Iconic sights including the dome of St. Peter's and the Colosseum, buzzing pavement cafes and sharing an ice cold gelato as you stroll hand-in-hand through the medieval lanes all create the classic Rome experience. Make the most of your romantic break in the Eternal City with our guide to the top 5 most romantic things to see and do in Rome alongside our recommendations for 5 of Rome's most romantic hotels.
TOP 5 ROMANTIC THINGS TO SEE & DO IN THE ETERNAL CITY
#1 Discover breathtaking panoramic views of the historic centre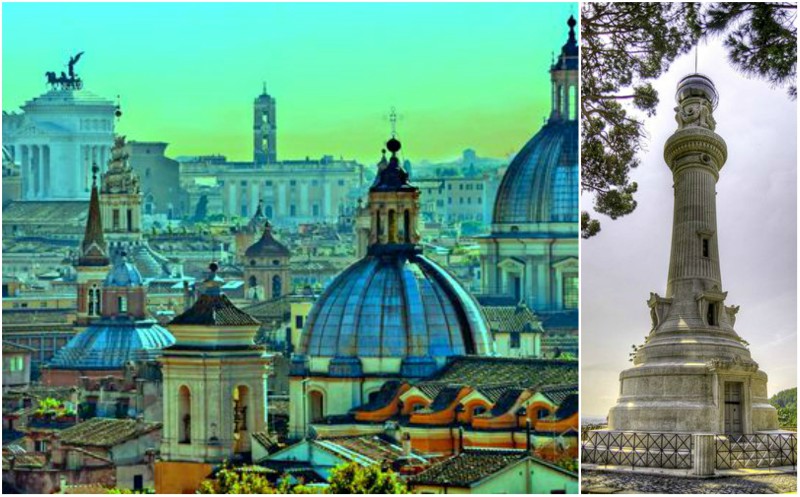 Within easy reach from the Trastevere neighbourhood, Colle del Gianicolo offers spectacular views of Rome. Dedicate a morning to walking up the hill, and you will be rewarded with a peaceful setting in which to enjoy the city's best landmarks and an intimate moment with your loved one.
#2 Enjoy serenity at Fontana di Trevi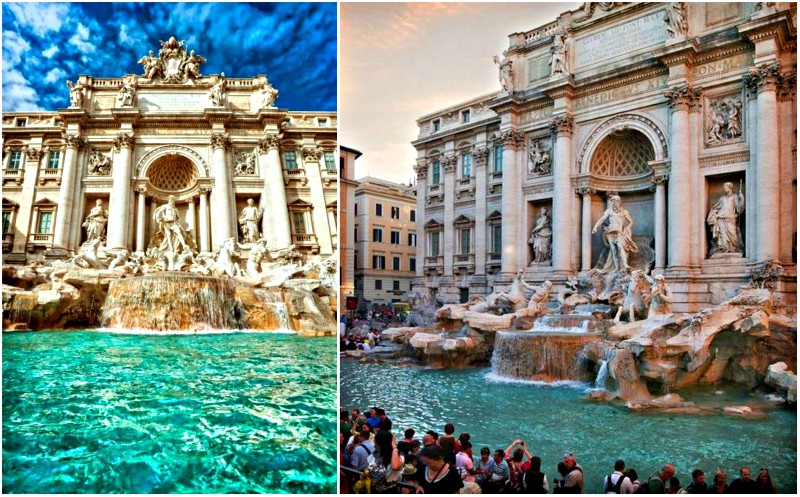 Tucked away in a small square in the city centre, lies the Trevi fountain - one of Rome's most loved landmarks. By day, visitors flock to the fountain to admire the carvings of Neptune's chariot and throw a lucky coin into its waters. Late at night or first thing in the morning, you can pay a visit the fountain to admire its beauty without the bustle of other tourists and perhaps even use one of Rome's most romantic settings as a base for the perfect proposal.
#3 Celebrate Rome's birthday with concerts and firework shows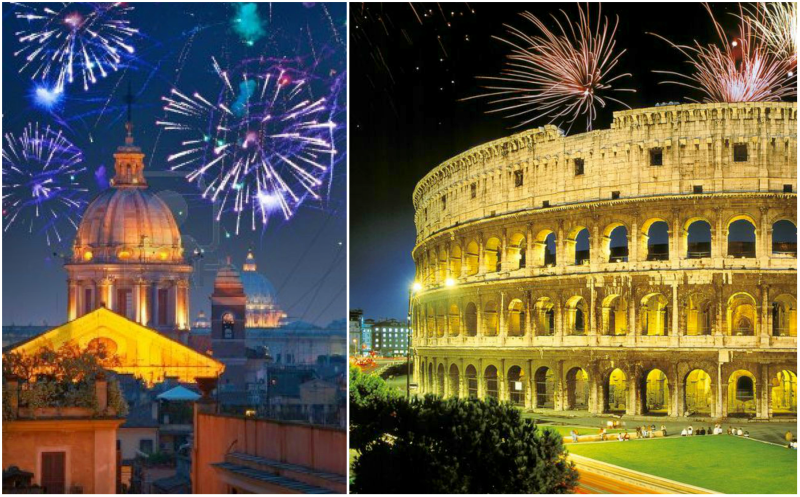 If you thought that the settings of the city's beautiful historic plazas just couldn't get any more romantic, then you should visit Rome on its 'birthday' on 21st April. During Natale di Roma, the city's enchantment is magnified, with the city hall and other palazzi on the hill illuminated, fireworks set off in the star-filled sky and live concerts held at the city's finest landmarks including the Pantheon and Piazza del Campidoglio.
#4 Plan a candle-lit picnic at Villa Celimontana park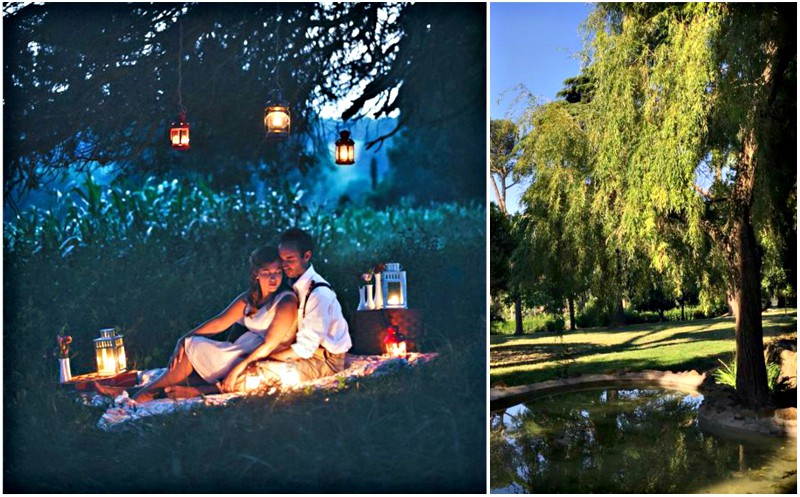 During the summer months (from early June through to August) the leafy Villa Celimontana park is transformed into a fairytale setting as Rome celebrates its annual jazz festival, and is lined with candles, torches, wine and food stands. For a romantic evening with your loved one, take yourself along an indulgent picnic, snuggle on a rug, have a glass of wine and enjoy some of the fantastic live music.
#5 Take a trip to the theatre in one of the city's beautifully restored venues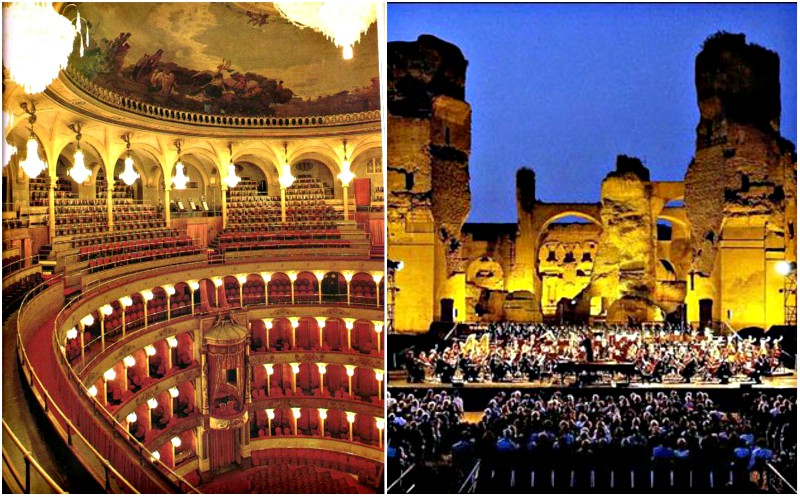 No visit to one of the world's most cultural cities is complete without a trip to the theatre. With a whole array of venues to choose from, such as the Teatre dell'Opera di Roma or the Teatro Romano di Ostia Antica, Rome puts on regular stunning shows of opera, ballet and theatre in some of the most romantic settings. If you're looking to celebrate an anniversary or birthday, then splurge on a box-ticket to enjoy the performance in just your own company.
ROMANTIC HOTELS IN ROME | WHERE TO STAY
#1 HOTEL D'INGHILTERRA ROMA - Starhotels Collezione | Q&A with Linda Baldera, Hotel Web Marketing
Q1. Where in Rome can you find Hotel D'Inghilterra Roma?
Hotel d'Inghilterra benefits from an enviable location in the historical centre of Rome. It is situated on Via Borgogna, in the fashion quarter, just a short stroll from the legendary Spanish Steps. The Colosseum, the Pantheon and the mesmerising Roman Forum are all within easy striking distance on foot, whereas a short, enjoyable walk will take you to the lush, enchanting environs of Villa Borghese.
Q2. Why would you recommend Hotel D'Inghilterra Roma for romance?
There are few places in Rome that can boast a history as prestigious as that of Hotel d'Inghilterra, which is within easy walking distance of Via Condotti, the fashion-shopping hub par excellence, and Piazza di Spagna, location of the Spanish Steps. Transformed into a hotel in 1845, Hotel d'Inghilterra is housed within a building constructed in the mid-16th century, which originally served as sleeping quarters for guests visiting the palazzo across the road, belonging to the noble Torlonia family. The hotel owes its name to the celebrated English poet Keats who, together with Byron and Shelley, made it the destination of choice when visiting Rome. The hotel's logo, inspired by the coat-of-arms of the British Royal Family, is a testament to the deep-seated, centuries-old link that the hotel has had with Britain and the Windsors. The breath-taking panorama that opens up before your eyes on the upper floors, encompassing some of the capital's most breath-taking monuments and treasures, completes the truly unique experience you are sure to have as a guest at Hotel d'Inghilterra.
Q3. What is the most romantic room couples can stay in?
All rooms features unique amenities, view and setting. Choose the junior suites for private dinners or one of the rooms at the fifth floor with private balcony for a private candlelit dinner, overlooking the Rome rooftops. If Rome is the capital of the world, then our Penthouse Suite is the ideal place from which to admire its beauty. The suite has a 2000 sqm terrace, complete with fragrant jasmine bushes and lemon and orange trees, is a peerless venue for receptions, private events, or unforgettable romantic, candlelit dinners prepared by your private chef. Or if you would like to relax in your own private spa, do not forget to book the Executive suite with private Jacuzzi and sauna.
Q4. Do you have any insider tips for romance?
Live the real Dolce Vita! From the outset, the Hotel has been frequented by aristocrats and celebrities, with the roll call of illustrious guests taking in everyone from Franz Liszt and Hans Christian Andersen to Henry James, Ernest Hemingway and Mark Twain, as well as more modern stars such as Elizabeth Taylor and Gregory Peck. Exclusivity and refinement are also to be found in spades at the oh-so-British Bond Bar and in the Ristorante Café Romano, which serves up exquisite Mediterranean cuisine under the experienced supervision of Chef Antonio Vitale.
Q5. What are your must-see sights for couples in Rome?
Fontana di Trevi is one of the romantic spots in Rome and is located in walking distance from the hotel; another option during the endless Roman spring is enjoying a chic picnic in the magnificent Villa Borghese park.
See full details and book your romantic break in Rome at Hotel d'Inghilterra
#2 HOTEL ROMANICO PALACE | Q&A with Benedetta Cavallini, Hotel Sales Manager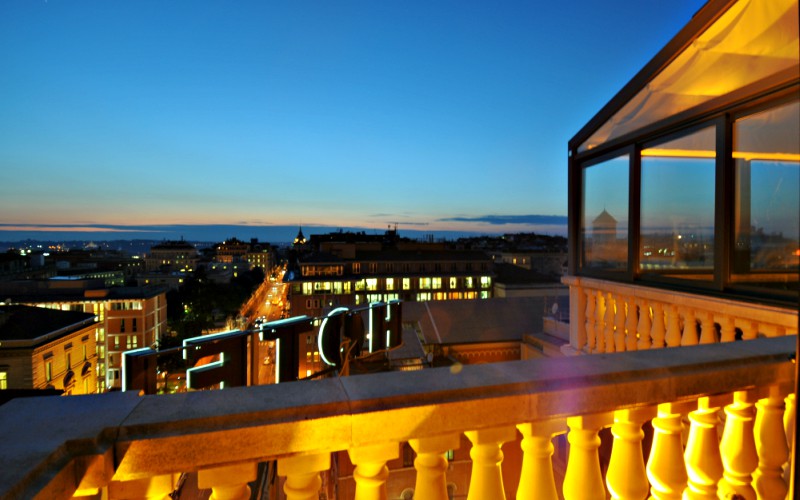 Q1. Why would you recommend Hotel Romanico Palace for romance?
We offer unique rooms with very romantic settings and decorations in Italian Classic Style. Some rooms have four-poster beds, some rooms come with Jacuzzi round bathtubs and we have one room with a private terrace and mini-pool on the terrace. Couples can also treat yourselves to exclusive access to the wellness centre, for their sole use.
Q2. What is the most romantic room couples can stay in?
Four Poster Bed & Imperial Roman Suite with romantic room setting including red rose petals.
Q3. Do you have any insider tips for romance?
Arrange a surprise wedding proposal or special romantic celebration at Piccola Roma roof top terrace.
Q4. What romantic dining experiences do you offer?
Share a romantic candle light dinner in our restaurant or directly in the terrace of Imperial Roman Suite or at Piccola Roma on the roof top
See full details and book your romantic break in Rome at Hotel Romanico Palace

#3 CASTELLO DELLA CASTELLUCCIA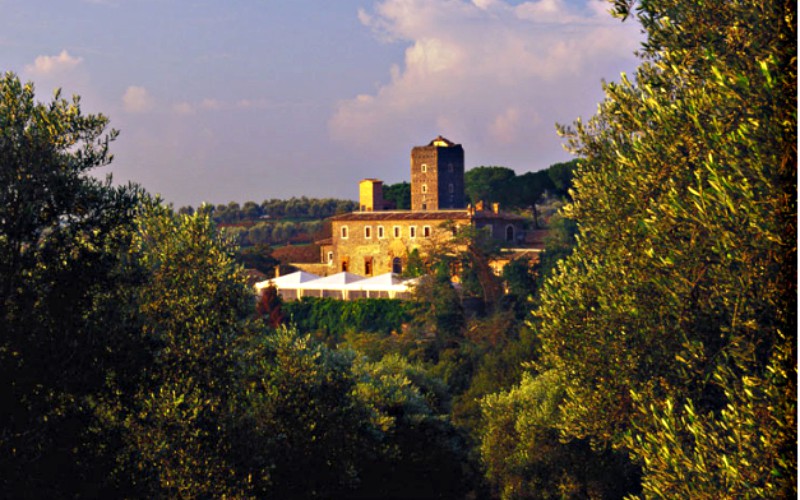 For a romantic break in Rome with a difference Castello della Castelluccia offers couples a rural retreat just 30 minutes from Rome's city centre. Staying in a luxuriously refurbished tenth to thirteenth century castle, guests can expect stunning original features, open fireplaces, antique furnishings as well as a large outdoor pool and nine hole golf course. The property also offers a free shuttle service to Ipogeo degli Ottavi station from where couples can arrive in central Rome is just 35 minutes.
See full details and book your romantic break in Rome at
Castello della Castelluccia
#4 GRAN MELIA ROME VILLA AGRIPPINA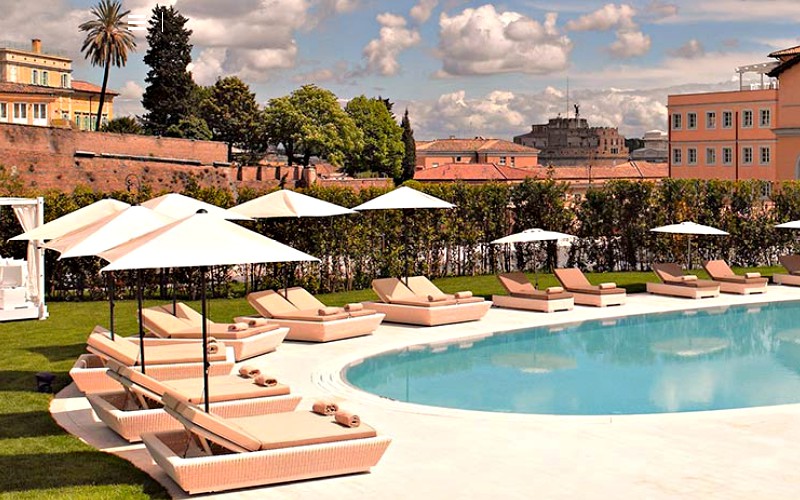 Sitting on the banks of the River Tiber in the historical district of Giancolo, Gran Melia Rome Villa Agrippina is a 5 star property in the heart of Rome and just a five minute walk from the Vatican City. Perfect for city romance and hosting beautiful city weddings, couples will love the outdoor pool and sumptuous daybeds providing a tranquil oasis away from the afternoon heat and hustle of the city.
See full details and book your romantic break in Rome at Gran Melia Rome Villa Agrippina
#5 GRAND HOTEL VIA VENETO
Grand Hotel Via Veneto is an art deco masterpiece perfect for couples looking to experience the timeless elegance of Rome with a luxury getaway in the city centre. Located on Rome's exclusive central thoroughfare, Via Veneto, this is where you will find many of the city's chicest hotels and restaurants, all in easy walking distance of the city's main attractions.
See full details and book your romantic break in Rome at Grand Hotel Via Veneto