Tropical Temptation | 15 Romantic Recommendations
When it's a slow afternoon at work, the temperamental UK climate brings another cloudy day, and you find yourself looking longingly out of the window, daydreaming of faraway lands, where sun-drenched shores meet sparkling azure waters and you're drinking cocktails from a coconut or frolicking in the sea with your beloved… it's sure sign you need a holiday and with all-year-round sunshine now is always the perfect time for a romantic escape in the tropics.
Here are 15 tropical recommendations to tempt you….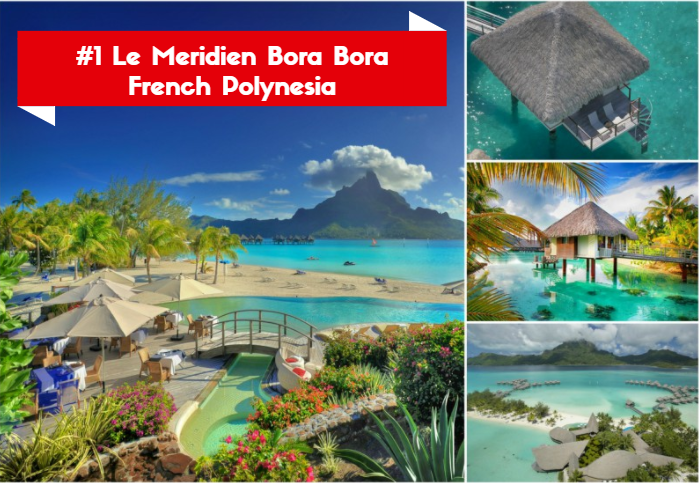 ROMANTIC STYLE: Honeymoon Heaven
ROMANTIC WOWS: Overwater bungalows, crystal clear lagoon waters, spectacular sunsets, overwater wedding chapel with glass floor
Le Méridien Bora Bora is a Polynesian paradise offering extraordinary views of the island and overlooking Mount Otemanu as well as the Bora Bora lagoon. Situated on one of the finest beaches in the South Pacific, the resort is an ideal retreat for anyone seeking the ultimate in exclusive privacy. There are no roads and no traffic – just peace, tranquillity and dazzling tropical beauty.

ROMANTIC STYLE: Luxury Romantic Escape
ROMANTIC WOWS: Over-water villas, panoramic ocean views, barefoot beach weddings and renewal of vows celebrations
Diamonds Athuruga Beach & Water Villas is a luxury paradise just a 20 minutes scenic flight away from Malé International Airport. The uniqueness of their all-inclusive formula allows couples to enjoy every second of your romantic holiday or honeymoon in total relaxation.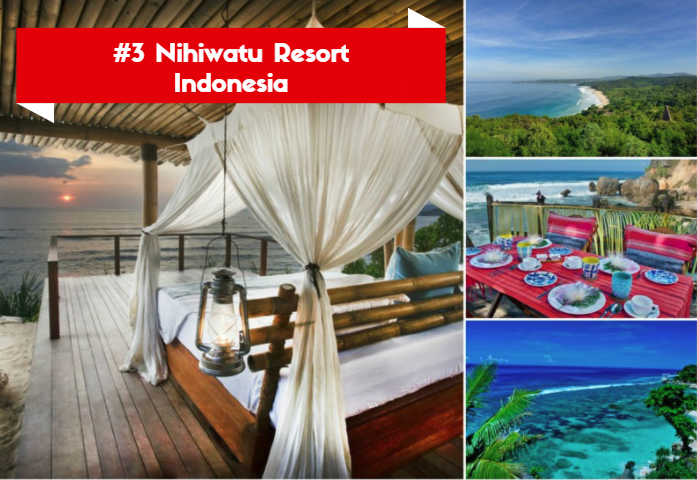 ROMANTIC STYLE: Once-in-a-Lifetime Tropical Retreat
ROMANTIC WOWS: Sensational setting in one of most exclusive locations in the world, award-winning ultra-luxury villas, hidden massage caves
Nihiwatu Resort is a spectacular destination for truly romantic escapes: the almost entirely preserved landscape, the romantic activities, the privacy of the villas, the local community, the service and care of the butlers and 2.5km of unspoilt beach make for the ultimate experiential romantic journey.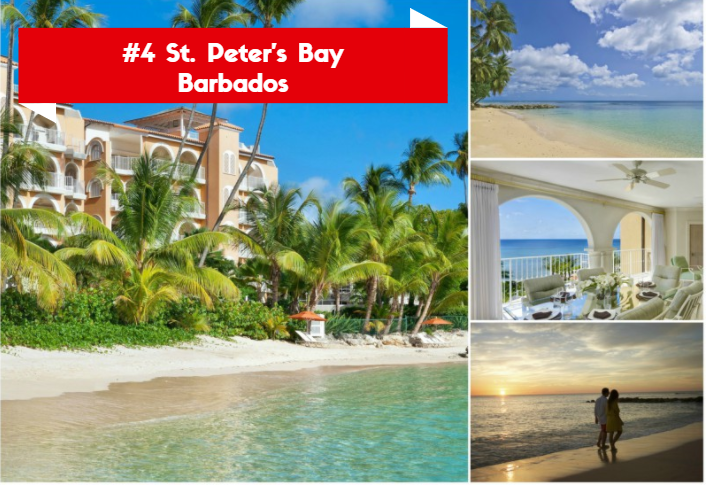 ROMANTIC STYLE: Luxe Romance
ROMANTIC WOWS: Sublime Caribbean setting, world-class service and accommodation, panoramic sea views, nesting marine turtles on the beach
From special dinners, beautiful views, romantic suites and so much more, St, Peter's Bay Luxury Resort & Residences personalise each stay to ensure you have an experience to match your unique love story. With luxurious accommodations and terraces with private Jacuzzi's overlooking the gorgeous Caribbean Sea, you will wake up to the sound of the waves and palm trees swaying in the ocean breeze.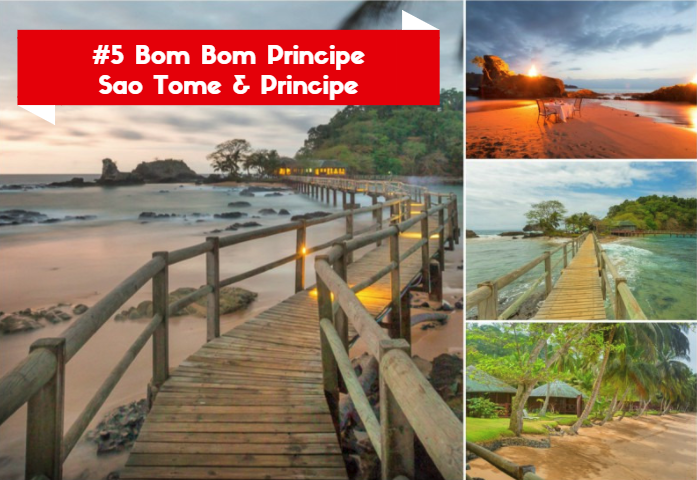 ROMANTIC STYLE: Undiscovered Paradise
ROMANTIC WOWS: Ultimate seclusion and privacy, the mystery of the unknown, authentic luxury accommodation, oversea bridge to restaurant
Because Bom Bom is located on the tropical island of Principe the resort is surrounded by two pristine beaches and stunning gardens. All bungalow are along the beach and to get to the restaurant guests need to cross a bridge over the sea to get to Bom Bom islet. All bungalows are very romantic, with the sea bungalows being the most exclusive.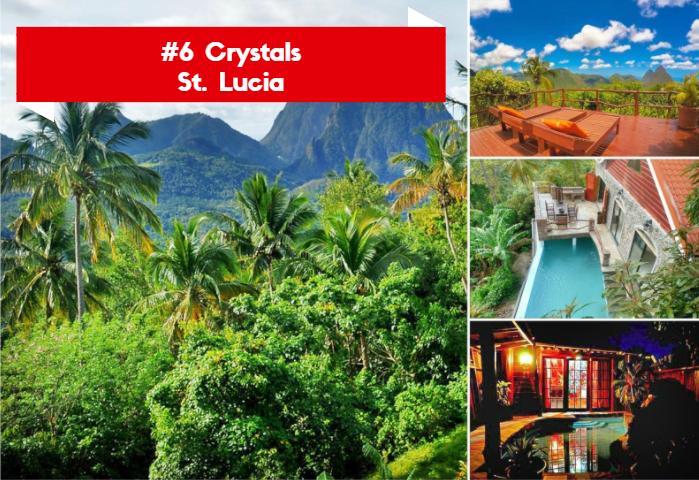 ROMANTIC STYLE: Secret Rainforest Retreat
ROMANTIC WOWS: Spectacular rainforest and Piton views, unique romantic cottages, private plunge pools, tree house restaurant
Crystals is a cluster of unique cottages located in Colombette, just a five-minute drive from the town of Soufriere on the south west coast of St Lucia. Nestled away into the hillside with the most spectacular views of the Piton Mountains, ocean and picturesque town of Soufriere, this exquisite property is a remote hideout for those who truly desire a retreat away from the hustle and bustle of everyday life.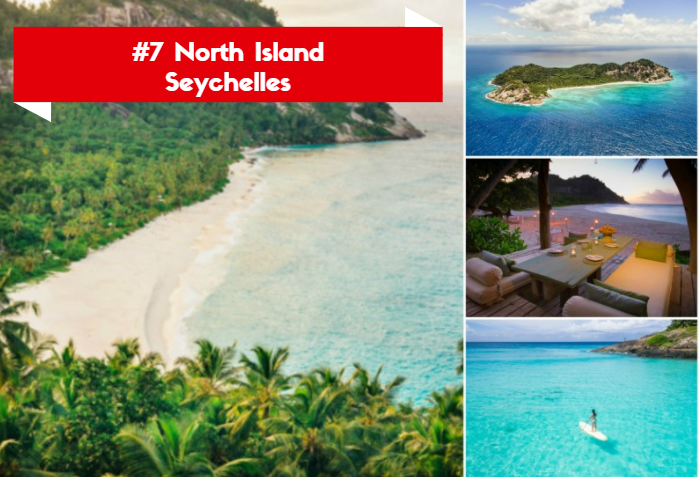 ROMANTIC STYLE: Exclusive Private Island Resort
ROMANTIC WOWS: All embracing luxury, breath-taking turquoise waters and flawless white sands, barefoot beach weddings
North Island is the ultimate tropical island hideaway where the waving fronds of coconut palms and the whisper of the waves contribute to a sense of indulgent seclusion and privacy. The services of the villa attendants mean that guests never need leave, but when they do, the ocean is only a few steps away…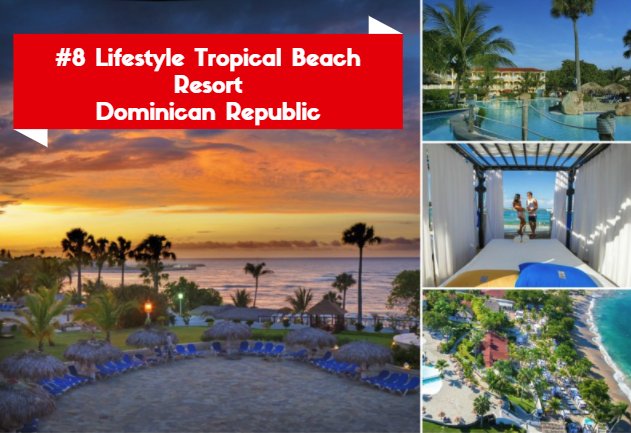 ROMANTIC STYLE: All-Inclusive Caribbean Sun, Sea and Seduction
ROMANTIC WOWS: Beachfront location, ocean views, complimentary romance and honeymoon experiences, beach weddings and renewal of vows ceremonies
An all-inclusive resort stretching along over 1.5 miles of Cofresi Beach's stunning golden sands, The Lifestyle Tropical Beach Resort & Spa is the ideal paradise retreat for couples looking to get away from it all. Popular with couples celebrating their wedding or renewing their vows, services include on-site catering, customized venues and personal wedding coordination services.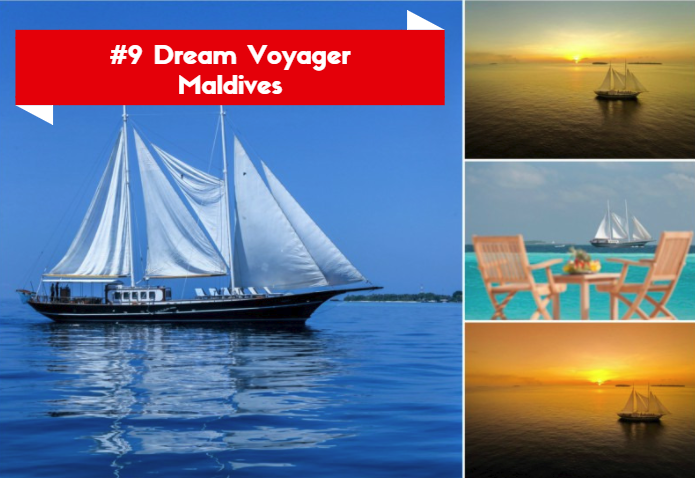 ROMANTIC STYLE: Floating Hotel Adventure
ROMANTIC WOWS: Classic sailboat cruise, coral reefs, island hopping, panoramic Indian Ocean views, sensational sunsets
Being a classic sailboat, there is no better way to cruise around the Indian Ocean with your loved one than aboard Dream Voyager. Couples can sit on the deck as they sail on a sunset cruise while sipping champagne. The 7th and 8th rooms are the most romantic cabins and couples can stop off to share a romantic BBQ dinner on a sandbank or uninhabited island.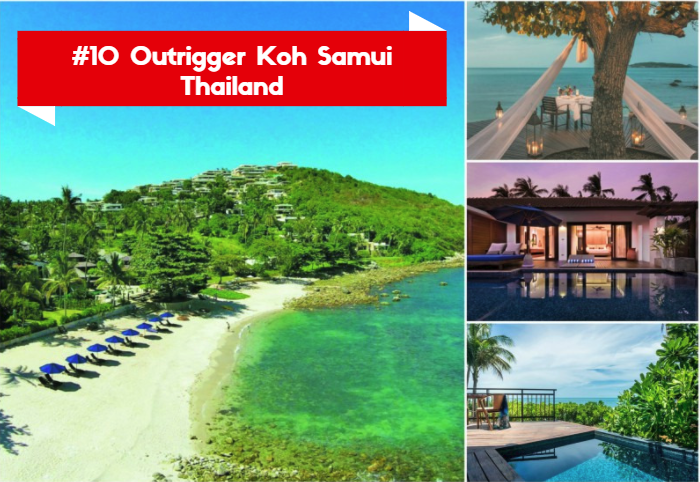 ROMANTIC STYLE: Boutique Beach Resort
ROMANTIC WOWS: Panoramic bay views, private plunge pools, traditional Thai wedding ceremonies, 100% privacy for a true 'no tan-line' holiday
Outrigger Koh Samui is a completely private all pool villa resort destination, it is surrounded by a beautiful tropical landscape and has absolute private beachfront. It is a culinary destination itself featuring some of the best restaurant and dining options in Koh Samui. One of the most luxurious Spa's on the island with a full boutique selection of treatments. The Ocean Front Pool Villas are amazing as the waves literally wash over your feet as you walk off of your deck.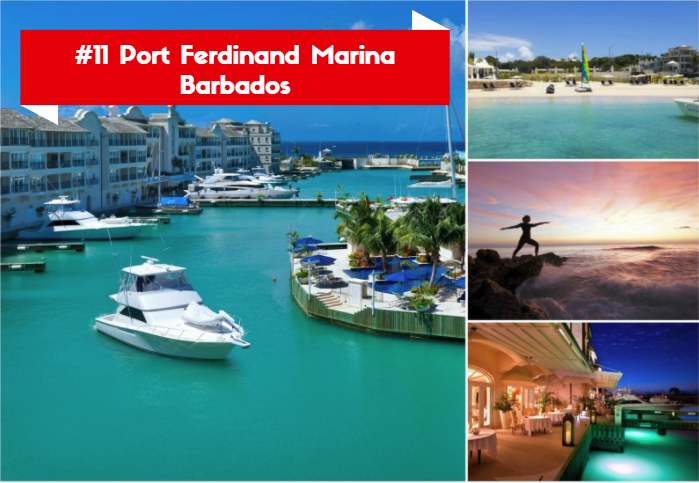 ROMANTIC STYLE: Romance on the Barbados Riviera
ROMANTIC WOWS: Breath-taking marina and ocean views
Set on the idyllic west coast of Barbados, Port Ferdinand Marina & Luxury Residences is a palatial boutique resort boasting fabulously appointed homes overlooking a stunning marina. All of the contemporary open plan homes are exquisitely furnished with a state-of-the-art kitchen, spacious living area and terrace with expansive marina and ocean views to offer luxury accommodations truly unrivalled in the Caribbean. To further enhance your romantic holiday a selection of personalised services and tours create intimate holidays as unique as each couple.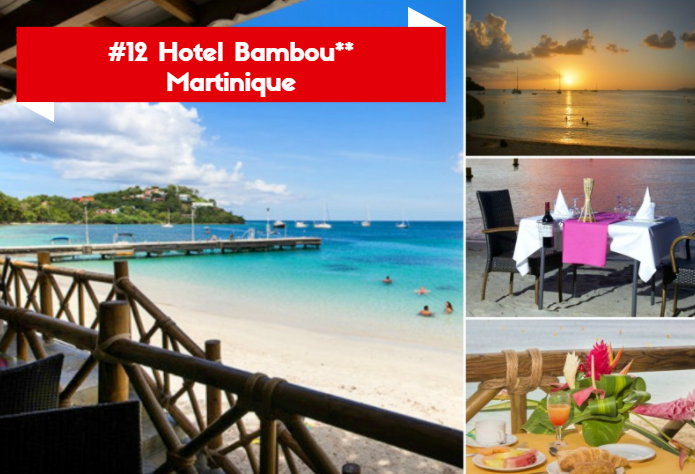 ROMANTIC STYLE: Relaxed Caribbean Romance
ROMANTIC WOWS: Powder white sands, clear turquoise waters, spectacular beachfront location, cocktails at the beach bar, romantic private dining on the beach
Hotel Bambou** is an independent hotel with a stunning beachfront setting. Feet in the warm sand, head in the stars, facing the illuminated bay of Fort-de-France, let yourself be transported by the magic of Martinique. Known as one of the pearls of Caribbean, Martinique is famous for its sun-drenched climate, its beaches, its landscapes and its French atmosphere.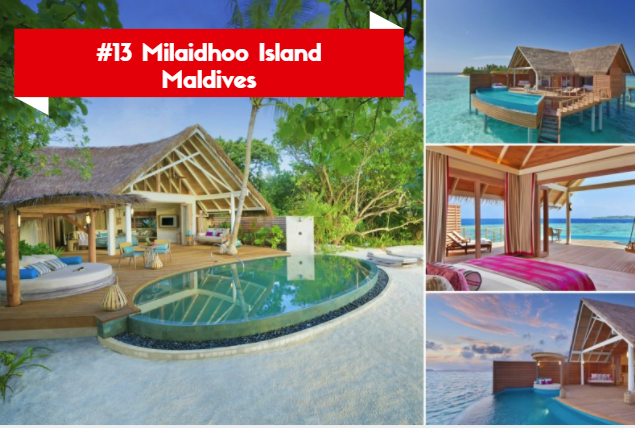 ROMANTIC STYLE: Barefoot Bliss
ROMANTIC WOWS: Tiny tropical Island, rose petal baths, over-water and beach villas, panoramic sunsets
Let us tell you a story . . . once upon a time there was a tiny tropical island; an emerald drop of paradise wrapped in soft white sands, surrounded by a vibrant coral reef, lapped by warm turquoise waters and hidden in the heart of a UNESCO biosphere reserve. Milaidhoo is that island. Offering barefoot informality, spacious air-conditioned villas feature a private freshwater pool on the sundeck and open up 180 degrees to allow the natural beauty of the island into the villa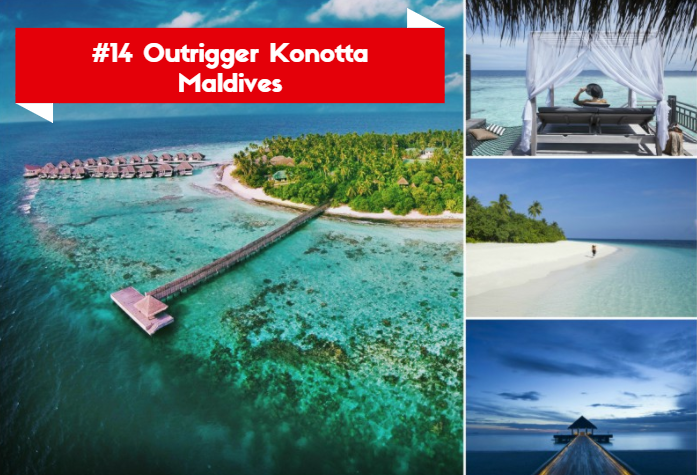 ROMANTIC STYLE: Utopian Dream
ROMANTIC WOWS: Dreamy tropical paradise, sunset cruise, stunning starlit skies, panoramic ocean views, over-water bungalows
Located in the Gaafu Dhaalu Atoll (the biggest Atoll in the world), Outrigger Konotta Maldives has the privilege to be in an unspoiled location where seclusion and privacy are enhanced by the gentle sounds of the waves, the view of dolphins and turtles swimming around and the beauty of the sky at night when plenty of shooting stars can be seen for lovers to make their wish.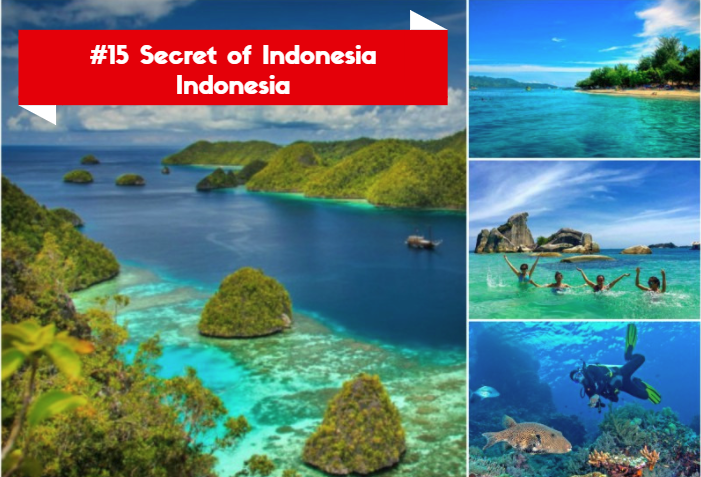 ROMANTIC STYLE: Tropical Island Hopping Adventure
ROMANTIC WOWS: Unique and personalised tours and packages, jungle treks, river cruises, beautiful beaches, breath-taking tropical paradise
Indonesia is the world's largest and most diverse archipelago offering amazing destinations to delight the romantic and adventurous soul. With Secret of Indonesia you can watch the sunrise over the ancient temples of central Java, trek the jungles of Sumatra, cruise the rivers of Kalimantan, step back in time on the islands of Komodo and Flores, sail and dive surrounded by the unsurpassed beauty of Raja Ampat and then, of course there is Bali, known as "The island of the Gods," with its beautiful beaches, ancient temples and mountain resorts overlooking misty jungle valleys - it's no wonder that Bali is considered one of the top tropical destinations in the world.