UK Beach Weddings in the Isles of Scilly | Featuring Karma St. Martin's
The UK may not be an obvious destination for beach weddings but from Cornwall to the Outer Hebrides the UK has some of the most beautiful beaches in the world.
Discover the Isles of Scilly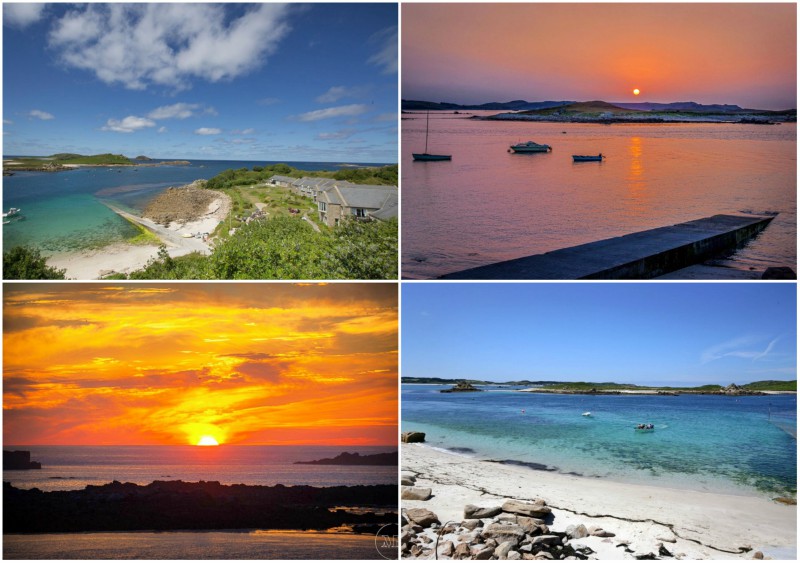 High on the list of the UK's best beach destinations, the Isles of Scilly are a subtropical archipelago of outstanding natural beauty just off the south-west coast of Cornwall in the Celtic Sea. Happily the Scilly Isles are still largely protected from mass tourism and so the lucky few who visit here are met with a gentle environment of endless sea views and deserted white sand beaches – perfect for intimate and romantic beach celebrations.
When to go
Five of the Scilly Isles are inhabited including St. Martin's and Karma St. Martin's is a seasonal hotel that opens from April – October. Whether you choose a spring wedding, celebrate summer love or say "I do" to a backdrop of a magical September sunset, Karma St. Martin's is the perfect venue for your wedding. The Gulf Stream provides a milder climate compared to the UK mainland promising a greater chance of sunshine on your big day.
Requirements for Getting Married in the Isles of Scilly
Alison Gardner is based on St. Mary's and is Superintendent Registrar for the Isles of Scilly. Alison can be contacted on +44 1720 424321 or registration@scilly.gov.uk and she'll be able to confirm the exact pricing and availability of a registrar on St. Martin's for your chosen wedding date.
5 reasons we love beach weddings in the Isles of Scilly, UK:
#1 Beautiful White Sand Beaches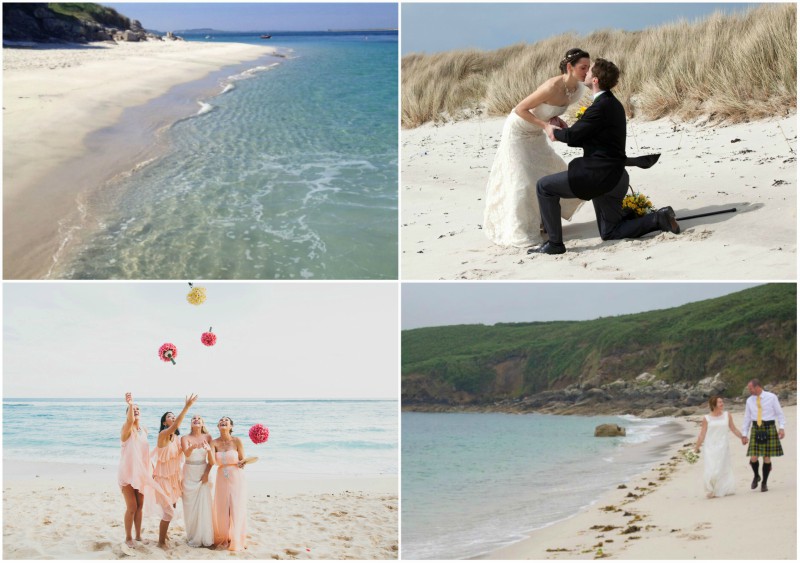 The Isles of Scilly is possibly the UK's best kept secret when it comes to beach weddings - a unique archipelago of subtropical islands that are usually described as the "Little Caribbean" but are in fact conveniently located off the Cornish coast.
#2 Exotic Private Island Experience in the UK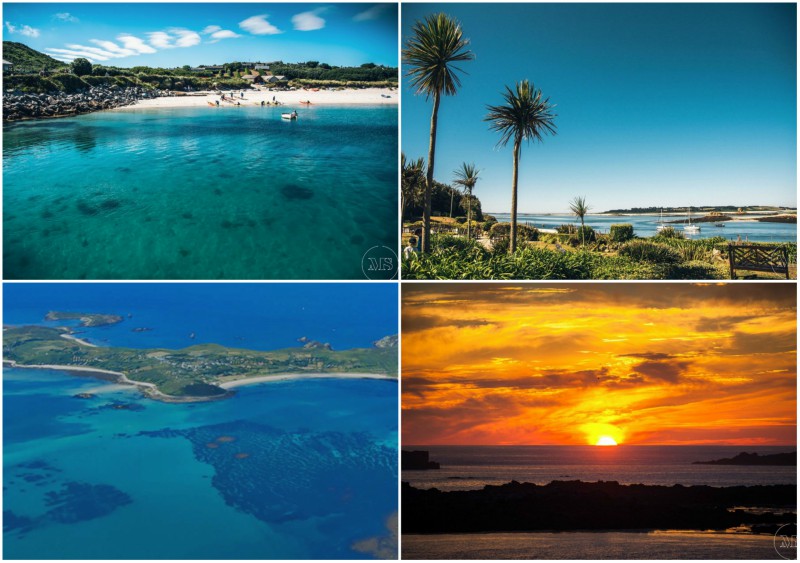 The island of St. Martin's is one of the only five inhabited islands on Scilly where the tranquil Karma Retreat is set just metres from the stunning white sand beach with a private quay and panoramic views of neighbouring islands. With a plethora of uninhabited islands to explore there are plenty of secluded beaches to be enjoyed entirely to yourselves in complete privacy.
#3 Guests Arrive by Boat to your Private Jetty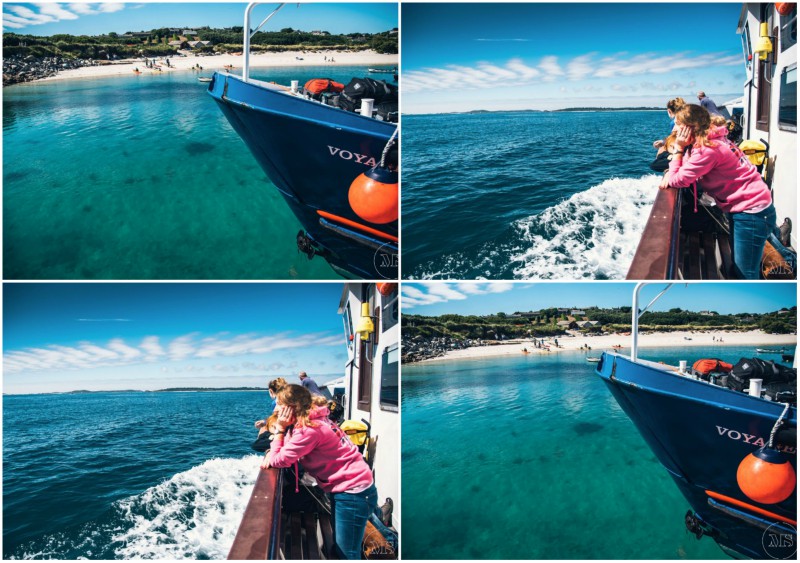 When planning your wedding your guests' experience is often just as important as yours and every couple wants their wedding day to be unique and remembered. Arriving by boat or yacht to a private quay a wedding at Karma St. Martin's is an extra special occasion from the very first moments your guests arrive.

#4 Celebrate with a Wedding Feast of Local Seafood including Freshly Caught Lobster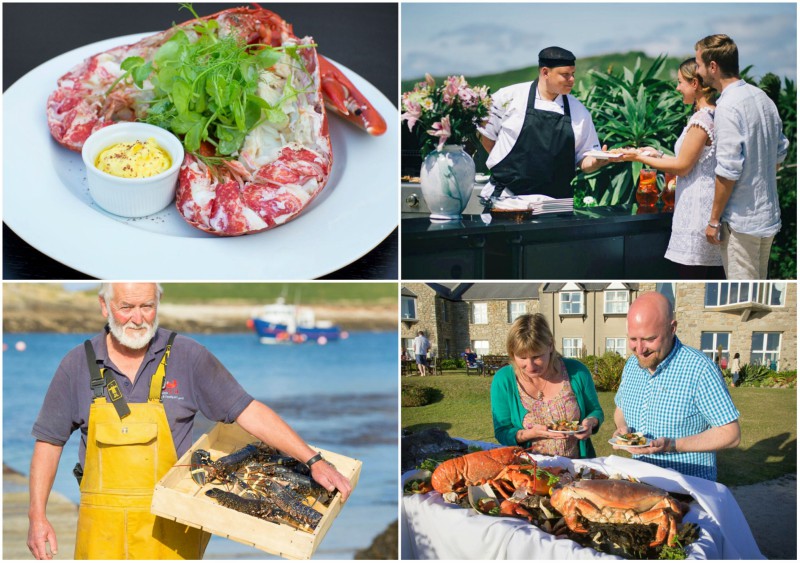 Food plays a very important part in all wedding celebrations and there is nothing more delicious and indulgent then freshly caught lobster served by the sea.
#5 Amazing Natural Environment and Wildlife including Snorkelling with Seals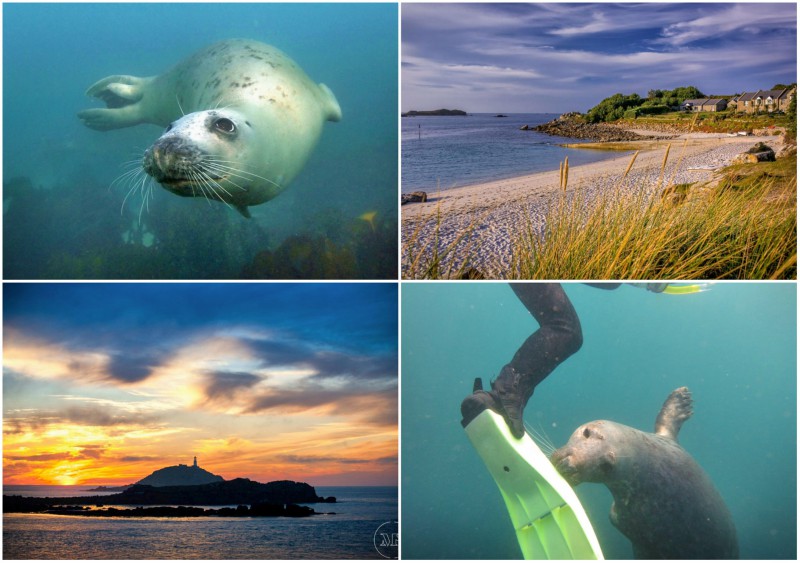 Beyond the beautiful beaches the Isles of Scilly are a stunning natural environment filled with wildlife, hidden coves and adventure. Honeymooners and wedding guests alike will be thrilled at the opportunity to snorkel with the local seal colonies.
- Photography by Cornwall wedding photographer Mark Shaw Photography
Beach Weddings in the Isles of Scilly | Q&A with Karma St. Martin's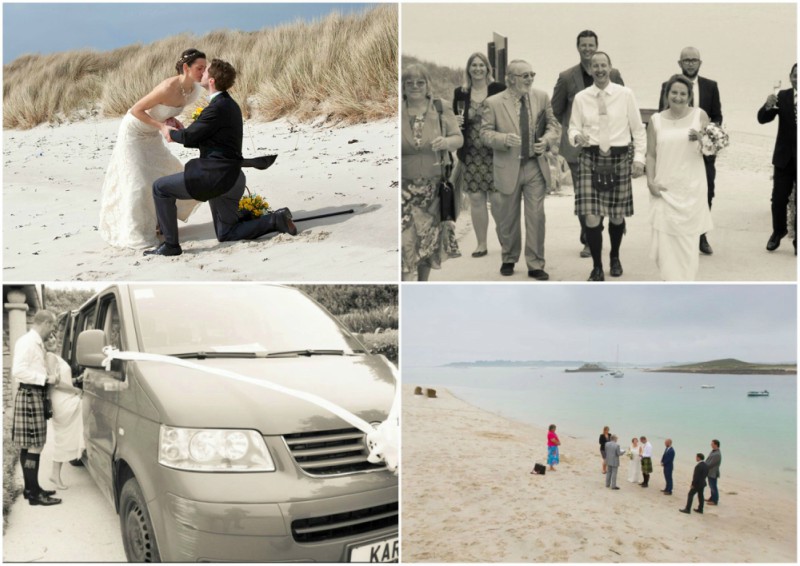 Q1. Why are weddings at Karma St. Martin's so special?
Karma St. Martin's is the only off-island venue to have a wedding license. Our wedding license allows you and your loved one to get married in 3 uniquely stunning locations:
- The Honeymoon Suite – The perfect space for small and intimate weddings with ocean panoramic views over the bay, lighthouse and beyond.
- Ground Floor Restaurant – Say your vows surrounded by your loved ones in our intimate nautical themed restaurant with gorgeous ground floor ocean and sub-tropical garden views.
- The 'Tean' Room - Is our most popular wedding venue on the 1st floor and suited to a larger wedding group. We provide you with a traditional setup with seating either side of the wedding aisle which leads you to breathtaking panoramic floor to ceiling views of the white sanded beaches, the azure sea, neighbouring islands and finally into the arms of your fiancee.
Q2. What size weddings have you catered for?
At Karma St. Martin's we have catered to all sizes of weddings from an intimate wedding of two to a large celebration of 150 people. The team at Karma St. Martin's tailor-make wedding packages and services to suit each and every wedding group.
Q3. Do couples who get married at Karma St. Martin's also stay for their honeymoon?
Whether it's an intimate wedding for the two of you, or a wedding party of 70 it's a pleasure for us to accommodate you at Karma St. Martin's. The luxurious Honeymoon Suite is beautifully designed and there are 29 other rooms and suites for your guests to choose from. Karma St. Martin's has special Mini-moon packages available, and our accommodation prices are very competitive. Depending on the amount of rooms you'd like, and how long you'd like to stay we will create a bespoke accommodation package to suit your needs.
See full details and book Minimoon Package
Q4. What romantic treats can you arrange for a couple's wedding night?
Our Karma Spa offers a haven to unwind and calm pre-wedding jitters with an Asian inspired massage. Carry your new life partner over the threshold of our luxurious honeymoon suite where a bottle of chilled champagne and strawberries await the wedding couple in their sensual hideaway. Get playful till the early hours with our Karma romance gift pack on a bed of flower petals. Sleep in and enjoy a lazy morning together as a newly married couple knowing that we will prepare you a special brunch menu at your leisure.
Real Wedding at Karma St. Martin's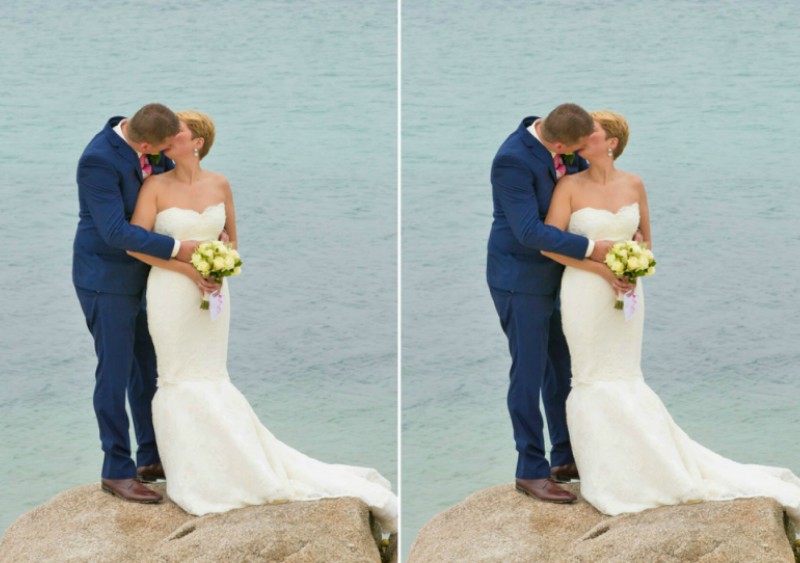 You always remember your first and our first was exceptional…. Not only was our first wedding at Karma St. Martin's the most romantic but it is also the most memorable….. Donna & Gavin met when they were children and visited the islands together with their parents on a number of occasions. As they grew older the holidays ceased and they finally drifted out of touch. Sadly one of their parents passed away and they were reunited once again at the funeral. There was instant chemistry between them and a sad occasion turned into one of the happiest when Gavin proposed to Donna after a whirlwind romance. Shortly after the engagement Donna was searching through old photos and came across a photo of her and Gavin around 8 years old holding hands standing on a rock outside of the hotel on St. Martin's. Donna saw this as a sign and rushed online to find the hotel that would become her dream wedding venue only to find out that the hotel had been permanently closed for over a year. Disappointed, Donna started searching for other venues but was so disheartened that she couldn't make any decision. Nothing felt right. A few months later Donna was at work browsing the Cornish news and suddenly there before her was the photo of her dream venue with the headline "St. Martin's Island Hotel reopens after years of closure". With a shaky hand Donna clicked the email link and the start of her dream wedding began.
Donna & Gavin's Review:
"St Martins has very special memories to us so when my husband proposed there was only one destination to get married and as if fate had decided for us the Karma had opened its doors for business. The wedding day went like a dream it was well organised. Now onto the food, where do I start! Myself and my guests have not stopped talking about it since that day! It was amazing, fresh, perfectly cooked and the presentation was out of this world! The Karma staff are always on hand to help and they are always smiling and over our stay I felt like they had become friends, it was hard to say to say goodbye to them! They are lovely guys and girls! Rolina on my wedding morning gave me a pedicure and manicure which was brilliant, she also is a gorgeous lady and is the lady to see for spa treatments, I highly recommend you do. The hotel itself is gorgeous and relaxed it has a snug area which has a unique wine machine to take a glass or two! It also has a turntable with a selection of records on offer to play, this was a favourite of mine. The bedrooms are excellent we had the volunteer (the honeymoon suite) Amazing views and a balcony... Perfect! They are spacious and the beds are luxurious and every evening you get chocolates and a little weather report, a lovely touch. Myself and my husband actually stayed in the hotel for a week after and at all times the staff were friendly and welcoming. The Karma team made our dreams come true and I thank them all eternally. I wish them a great future and Mr and Mrs Sellwood will see you soonxxxx"
See full details and start planning your wedding at Karma St. Martin's