What is your Honeymoon style? | Romance Travel Quiz
Discover your perfect Romantic Getaway style with our quick and easy quiz!
1) What is your perfect Romantic Getaway destination?
a) Côte d'Azur or St Barts
b) An uninhabited desert island - you're not fussed whether it's in the South Pacific or off the coast of Scotland
c) Patagonia
d) You couldn't say as you are sure you haven't found it yet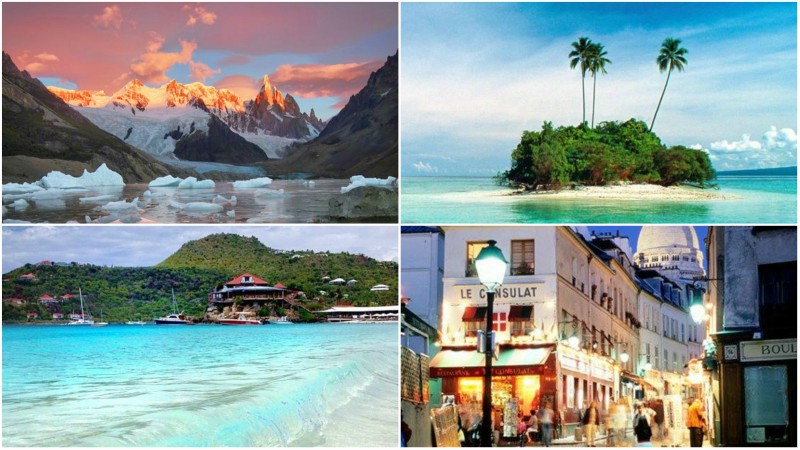 2) What is your perfect Romantic Getaway accommodation?
a) A 5 star exclusive resort
b) A secluded log cabin
c) A safari tent
d) A boutique hideaway that was recommended to you by locals when you arrived at the airport.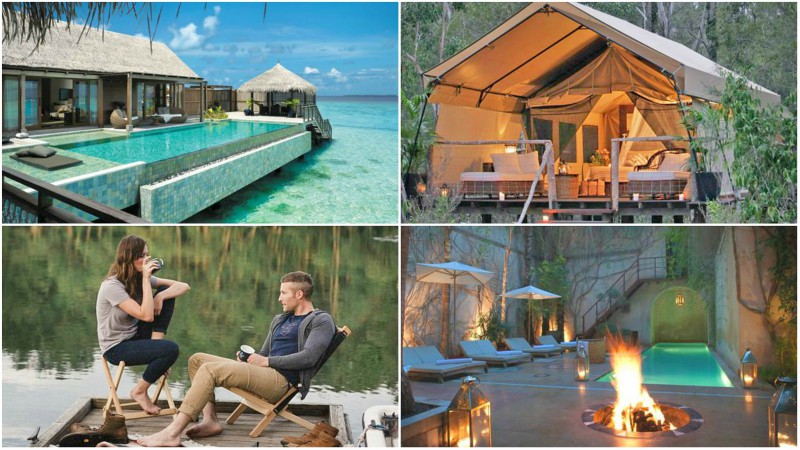 3) What kind of service and hospitality do you expect on a Romantic Getaway?
a) A personal 24 hour private butler
b) Service? A welcome note and bottle of wine when we arrive is always appreciated but we would happily not see anyone for the entirety of our stay.
c) An expert guide or instructor and the provision any necessary equipment
d) Different every time but we usually enjoy a dinner with our hosts and their family when we go away.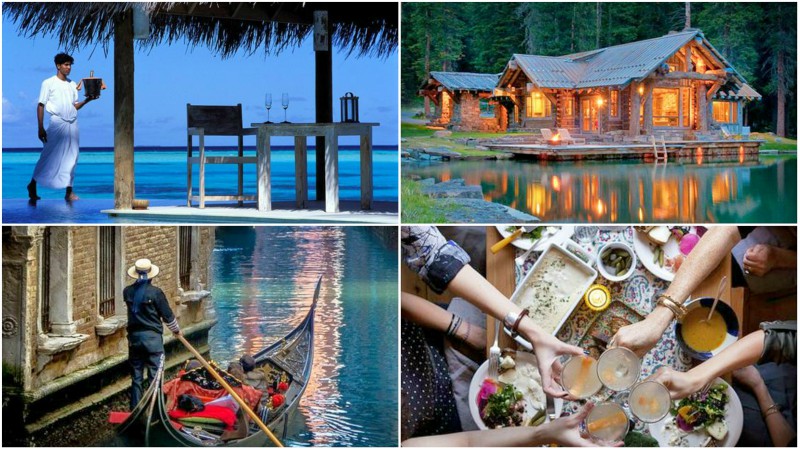 4) Which of the following would you most like to do on a Romantic Getaway?
a) Relax and be pampered
b) Nothing I would care to tell you about
c) White water rafting or an ocean safari
d) Spend a night in the desert under a Bedouin tent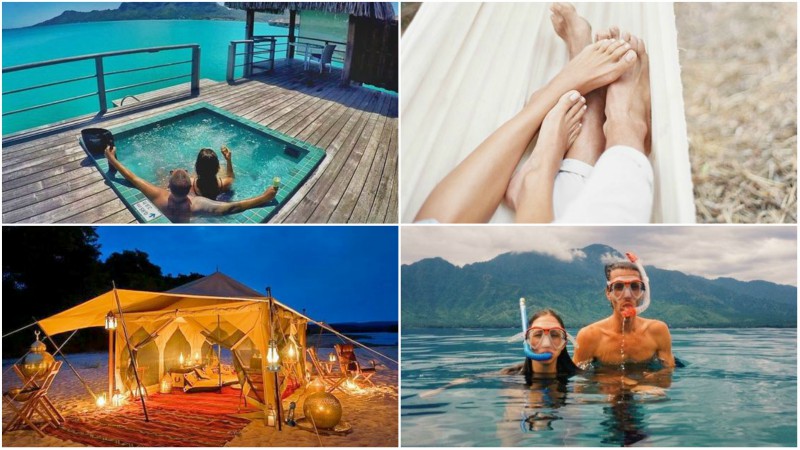 5) Which of these is a must have for your perfect Romantic Getaway?

a) An exclusive spa and Michelin starred restaurant
b) A private hot tub
c) Travel insurance
d) New experiences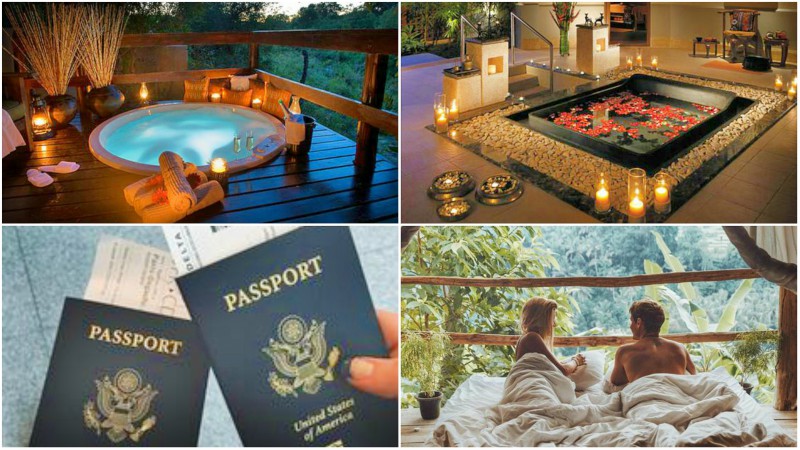 6) How do you like to spend your evenings on your Romantic Getaway?
a) Dressed to the nines drinking champagne
b) Cuddled up with a bottle of wine and totally undisturbed
c) Preparing for a romantic night-hike through the rainforest
d) Chilling out with the locals at a beach festival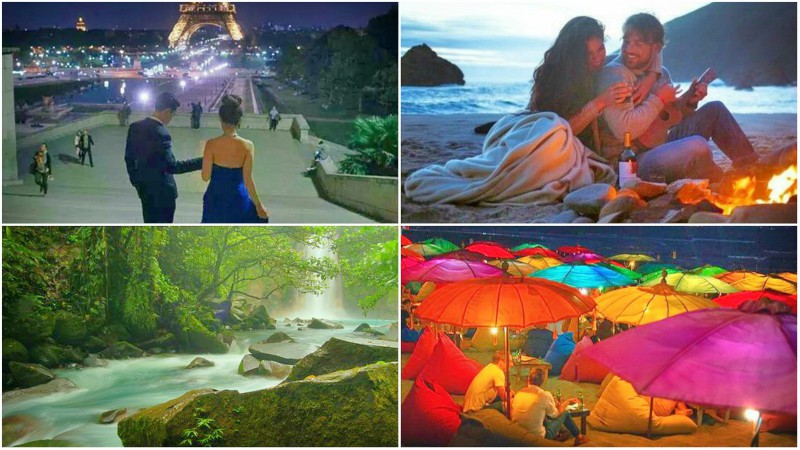 7) How much do you spend on a Romantic Getaway?
a) Whatever it costs to have the best
b) It depends, finding the right location is top of my priority list whether it be a beach hut or luxury hideaway
c) Our holidays can sometimes be expensive because we have such a full on itinerary
d) We prefer to stay away from the main tourist traps, which sometimes makes travel a bit more expensive but our holidays themselves are always great value.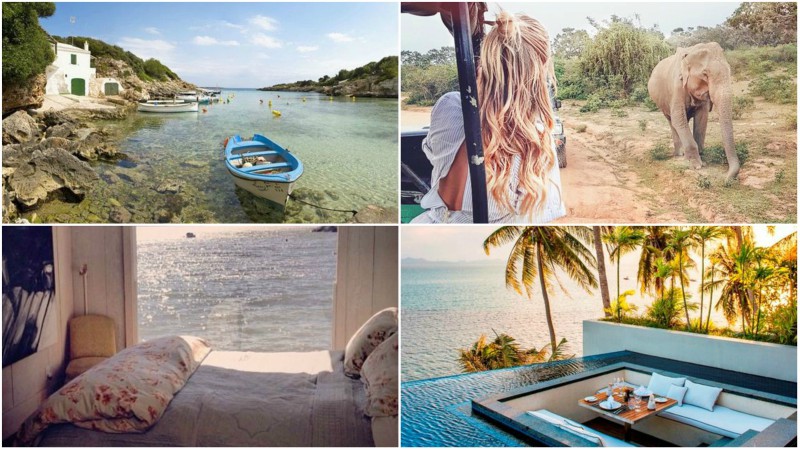 8) What do you take on a Romantic Getaway?
a) As much as I possibly can! I often find I need at least 4 outfit changes a day to take me from the pool / spa to lunch and then the beach to dinner. Plus a spare suitcase for the things I buy whilst I'm away.
b) Just ourselves, a couple of good books and our favourite board game.
c) My camera, ipad, sensible footwear and a first aid kit.
d) Whatever I can fit in my hand luggage. We often travel about so can't be carrying a lot of luggage.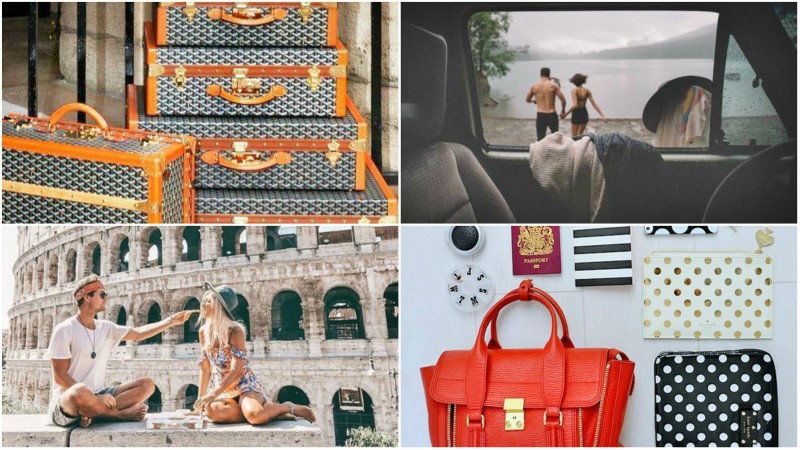 9) Why do you take Romantic Getaways?
a) Regular romantic getaways are an essential part of our life. Whether it is to celebrate our anniversary or a just a well- deserved break, this is our time to unwind and reward ourselves for working hard the rest of the year.
b) We try to get away as often as we can, usually about 3 times a year, even if just for one night to celebrate our anniversary or birthdays.
c) We are an active couple and have a number of hobbies which we like to enjoy together whilst we are away, especially to mark a special occasion.
d) We don't really care about materialistic things so when we have some spare cash or want to celebrate a special occasion a holiday or short break is always our first choice.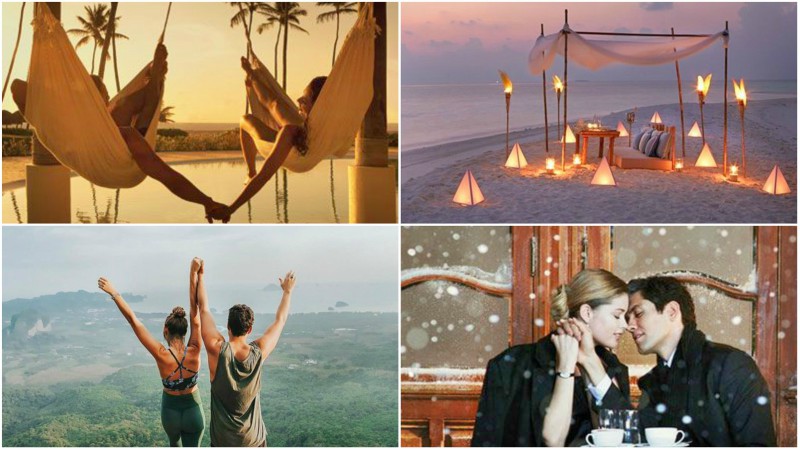 10) How do you like to remember your Romantic Getaway?
a) I like to always come home with plenty of souvenirs of our holiday. These typically include a fantastic outfit the resort boutique, jewellery or a piece of art work that I have commissioned from a local artist.
b) We try to take photos but often forget, so most of our holidays are recorded only in our memories.
c) We have a number of certificates of achievement from our various adventures and we always make a photo diary of our trip to share with friends when we get home
d) We take photos and write a travel blog about each of our trips telling other couples about the great places we find


Your Results:

Mostly A - Luxury and indulgent. Your romantic getaway style is all about luxury and enjoying the finer things in life. You demand round-the-clock-service, plenty of pampering and the best of everything. Your holidays together are very important and symbolise your success as a couple and all you have achieved. Whilst luxury resorts are undeniably romantic and highly recommended by The Romantic Tourist it is also sometimes good to try things outside of our romantic getaway comfort zone. If a shared dorm in a hostel is a step too far (and it probably is for us too!) then maybe you could try a small boutique hotel or a more activity based trip where your focus is on sharing new experiences together and having fun discovering new things you like and probably some you don't!
Mostly B - Private & Secluded. For you a romantic getaway is all about spending time alone together and finding intimate and private hideaways away from the rest of the world. You love nothing more than spending a lost weekend together exploring a remote corner of your chosen destination before retiring to your secluded self catering property to prepare a romantic dinner for two over a bottle of wine before connecting over a late night game of scrabble. Unlike our luxury orientated A's you shy away from resorts and serviced hospitality but whilst The Romantic Tourist is all couples spending one on one time together we also think that everyone should experience the luxury of great a hotel, it's just about finding the right one for you. Anticipating your every need when you need it whilst being almost imperceptibly present through our the rest of your stay, there are many hotels who have unobtrusive service down to a fine art, perfectly catering for couples wanting privacy.

Mostly C - Active & Adventurous. Your romantic getaways make most people exhausted just hearing about them. Not a couple satisfied with sun loungers and the latest celebrity autobiography purchased from the airport bookshop, your trips are carefully constructed and planned events, ticking off the next challenge in your long list of travel adventures or a chance to experience a shared favourite hobby in another part of the world. Whether you are keen divers seeking the next great dive site or just adventurous by nature there are plenty of great romantic adventures and trips for you to share. All we suggest is that you occasionally take time out to also enjoy a less adrenalin filled moment such as a romantic dinner, or rose petal bath whilst you relax those undoubtably aching muscles.

Mostly D - Alternative & Bohemian. You are a couple who see travel as an essential part of your relationship and prize new experiences and the unique above gourmet restaurants and a heated outdoor pool. For you romance is not about expensive gifts or bunches of flowers but sharing memories and meeting new people. You are always on the hunt for your next romantic getaway discovery whether that be a lesser known boutique hotel, whose owners will later become 'odd-parents' to your next child or a local herbal remedy for insect bites. Whilst you may always see yourself as a Romantic Traveller and never a Romantic Tourist, why not allow yourself to take the occasional romantic holiday with a full suitcase and a few home comforts. You never know, perhaps you both would secretly love a week at a beachfront Caribbean resort but neither of you is brave enough to say it!

Mostly a mixture - If you don't categorically fall into any of the above romantic getaway styles you are probably a couple who enjoy a variety of holiday destinations, accommodations and experiences. Our Romantic Butler service is perfect for finding the right romantic break for any occasion, and for whatever travel style takes your fancy at that time.
The Romantic Tourist is dedicated to giving couples the best choice of romantic packages for every romantic travel style. Choose from our Romantic Experiences and find the perfect style for your next romantic getaway.