Top 5 Romantic Places to Go in London | Dates Ideas for Couples
London is an amazing destination for romance throughout the whole year.
So, if you're planning a day trip or city break with your loved one why not check-in to one of the many romantic hotels in London and take inspiration from our top 5 most romantic things to do and places to go in London... and ensure your time in the capital is one you'll never forget.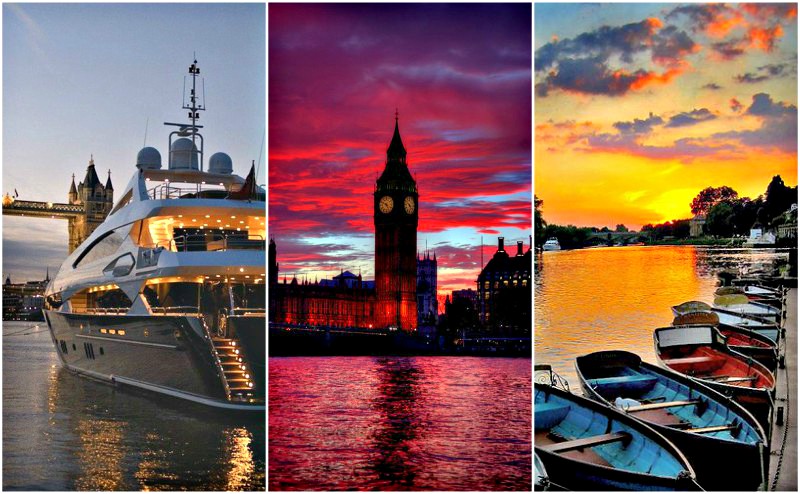 #1 Take a romantic trip down the Thames
With some of London's most popular attractions located along the riverbank, taking a boat trip along the Thames can be one of the most rewarding ways to see the city's favourite sights.
From relaxing city cruises to high-speed thrill rides, there is something for everyone. Enjoy the breeze on your face, as you take a hop-on, hop-off boar from Westminster, Waterloo, Tower Bridge or Greenwich Pier, and experience some of London's finest sights from a great vantage point on the water. Or, for a special occasion, Diplomat Cruises offer luxury boat trips down the Thames including their super-popular marriage proposal cruises.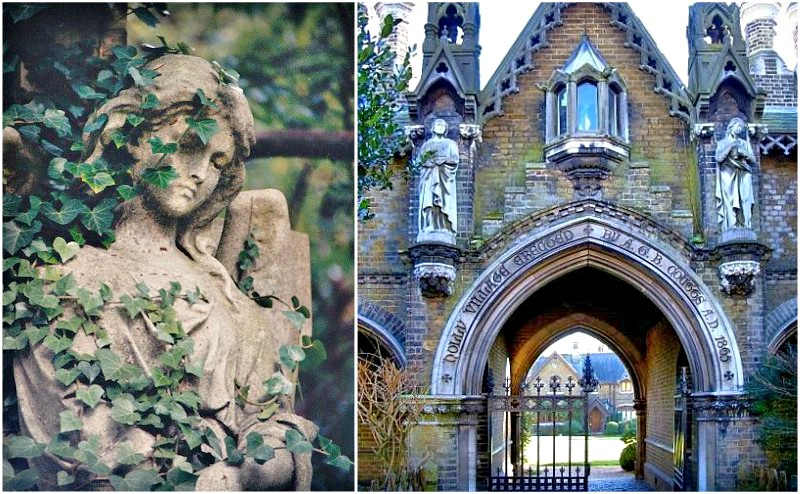 #2 Take a break from the city on your city break with a tour of Highgate Cemetery
Though not the first place that springs to mind when planning a romantic day out, Highgate Cemetery is a place of tranquillity and contemplation, within easy reach of the picturesque hills of Hampstead Heath.
Highgate Cemetery boasts some of the finest funerary architecture in England, and is set amongst steep winding paths and overgrown wooded hills. Visiting Karl Marx's grave in East Cemetery, or taking a tour with a fascinating guide in the West, Highgate Cemetery is the ultimate place to spend an afternoon, escaping the hustle and bustle of city life.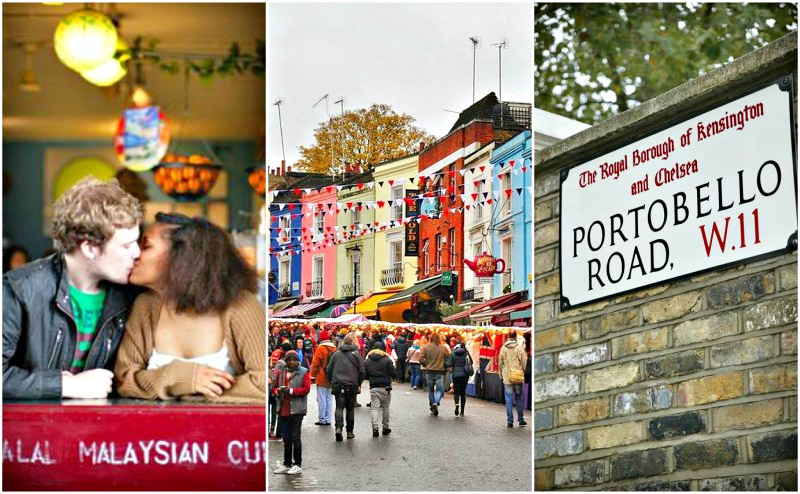 #3 Browse the hundreds of antique dealers at Portobello Road Market
With its abundance of antique dealers, vintage fashion stalls, pastel-fronted terraced housing and quirky cafes, pubs and restaurants, Portobello Road Market is situated in a beautiful leafy setting in West London.
Getting lost in Portobello Road Market is the perfect way to pass a romantic afternoon with your partner, browsing stalls, indulging in one of the many food and drink stalls, visiting the set for the film 'Notting Hill', and seeing the home of Europe's biggest annual carnival: Notting Hill Carnival. We recommend checking into the gorgeous Roseate House for easy access to Portbello Road, Notting Hill and Kensington.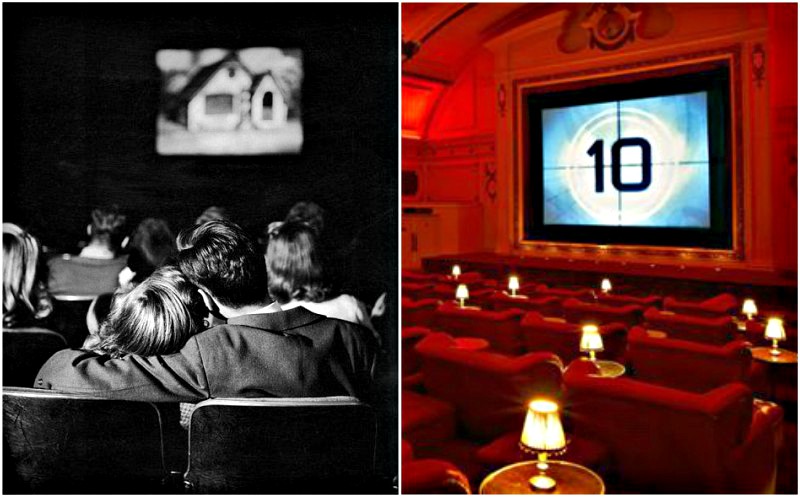 #4 Cosy up on a sofa in one of London's independent picture house cinemas
Away from the buzz and tourists of Leicester Square, London is home to a great selection of independent cinemas, perfect for a night snuggled up on the sofa with your loved one after a hard day's sightseeing.
With different cinemas in the North, South, East or West of London, we recommend a visit to Everyman Cinema in Belsize Park, Brixton Ritzy, Aubin Cinema in Shoreditch or Notting Hill's Electric Cinema, for a night watching an all-time favourite film on a sofa with blankets, pillows, a glass of wine and a selection of great food.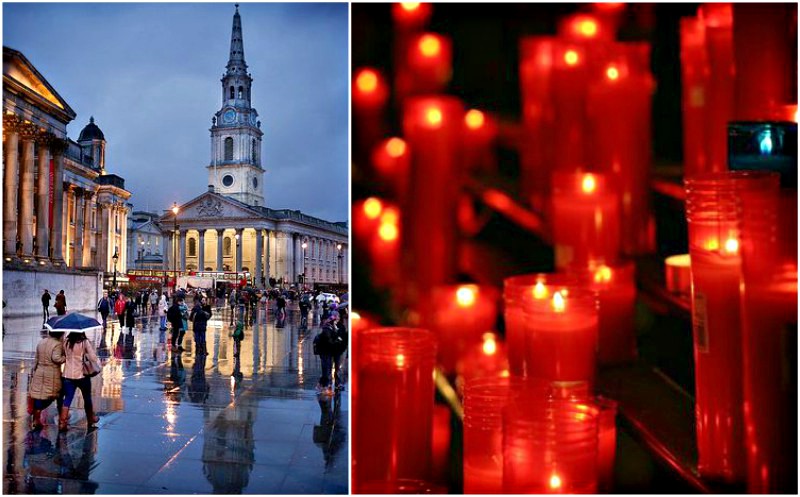 #5 The perfect place to propose: Candlelit concerts at St Martin-in-the-Fields
Whilst tourists flock to the West End to see world-class musicals, dance and plays, London has a great range of less well-known music venues 'off-the-beaten-track'.
In the heart of London, St Martin-in-the-Fields hosts some of London's best live classical music events including evening concerts, free lunchtime recitals, and late-night music performances. With its beautiful church interior, stunning acoustics and candlelit performances, St Martin-in-the-Fields is the perfect setting to have a romantic evening with your loved one, listening to Mozart and Vivaldi.
And for a super-special romantic stay in London we recommend the gorgeous Egerton House Hotel...
In the heart of Knightsbridge, on a quiet street overlooking private gardens, Egerton House is an enchanting boutique townhouse hotel perfect for intimate celebrations and luxury romantic getaways.
Moments from Harrods and the V&A Museum, this quaint hotel is the perfect place to relax in the company of someone special. Luxury and comfort surrounds you, while just outside, culture awaits you. And the Egerton is well versed in meeting the needs of the romantic, offering a dedicated 'An Occasion to Remember' package for couples. This includes, amongst other things, two nights in a luxuriously designed room, a bottle of Lanson Champagne, a gift box of luxury Belgian chocolates, as well as a complimentary glass of The Egerton's famous martini, to welcome you and your beloved upon arrival.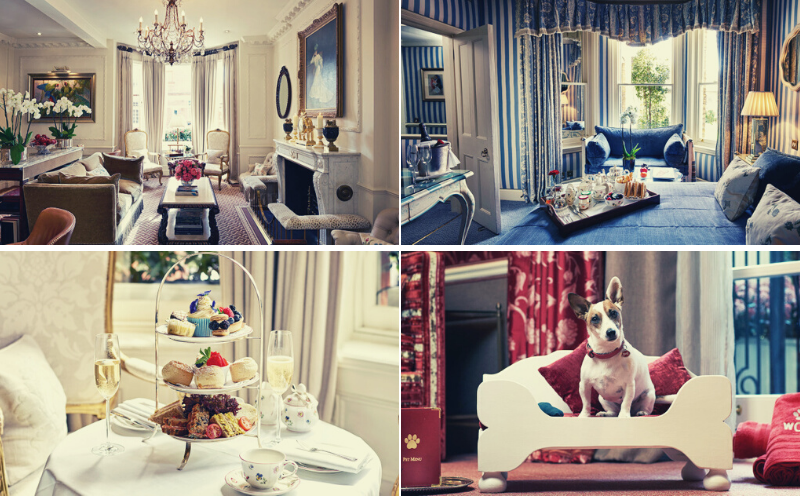 The 3 top reasons we love Egerton house are:
Afternoon Tea by the fire
Esley's famous martinis accompanied with delicious homemade snacks
The royal treatment is extended to families and pets – their popular Doggy Afternoon Tea gets plenty of tails wagging!
For more inspiration check out our list weekend getaways, or mini-moons, at some of Europe's most enchanting cities.