Caribbean Beach Weddings in Puerto Rico | Featuring La Concha Resort
For many couples the Caribbean is the ultimate beach wedding destination. Conjuring up an intoxicating concoction of shipwrecked paradises, white sandy coves and glimmering turquoise waters, coconut palms and rum-laden cocktails... it completely lives up to its reputation.
Only 10% of the 7000 islands are inhabited, but the Caribbean is a colourful carnival of lively lifestyles and sleepy sanctuaries making it a perfect destination for romantic celebrations. And with so many islands to choose from the Caribbean offers a rich diversity of cultures and natural environments so it is important for couples to find the right location for their wedding.
Discover Puerto Rico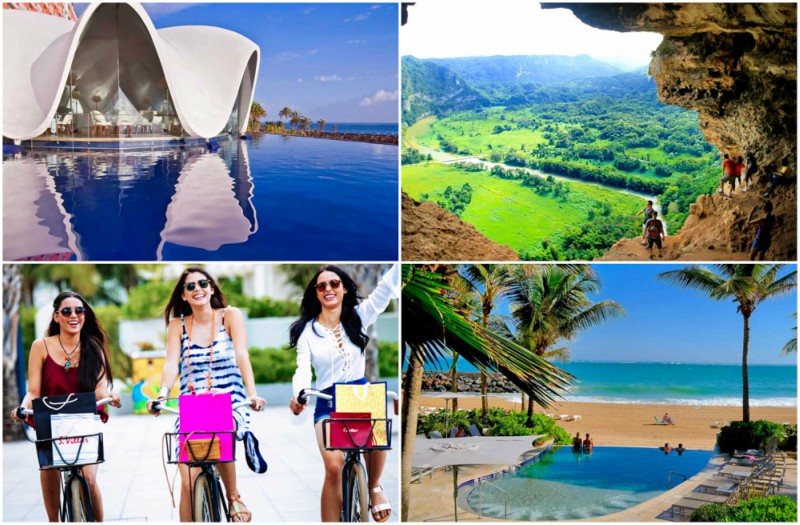 Lying east of the Dominican Republic, Puerto Rico is a small island offering 270 miles of unspoilt coastline, bioluminescent waters and some of the world's best beaches. Tropical rainforests cover the north east of the island and its cities sing a rainbow of history and Caribbean charm. Puerto Rico is also one of the most affordable Caribbean islands for tourists and what better place is there to get married than a tropical island known as "the happiest place on earth"?
When to go
Puerto Rico has a tropical climate with temperatures averaging 26 degrees Celsius all year round. Couples may prefer to host their wedding during the dry season which runs from December to April but weddings in Puerto Rico are amazing any time of year.
5 reasons why Puerto Rico is a great destination for beach weddings:
#1 Beautiful Caribbean Beaches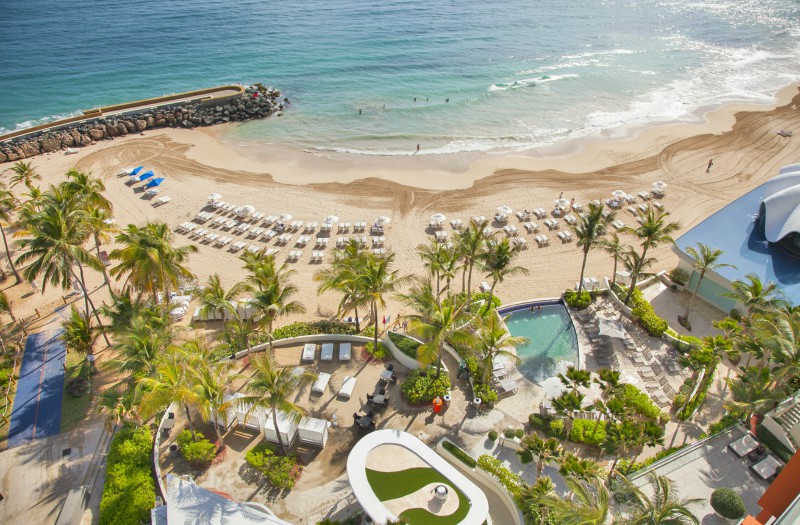 If you are looking for more than just another beach experience, Puerto Rico is the ideal place for you. Here, you can see the different shades of blue in the warm crystal clear ocean, feel the soft sand in your toes and relax with the tropical breeze under a palm tree while sipping on the island's traditional Piña Colada and tasting the exquisite local food.
#2 Lively Caribbean Culture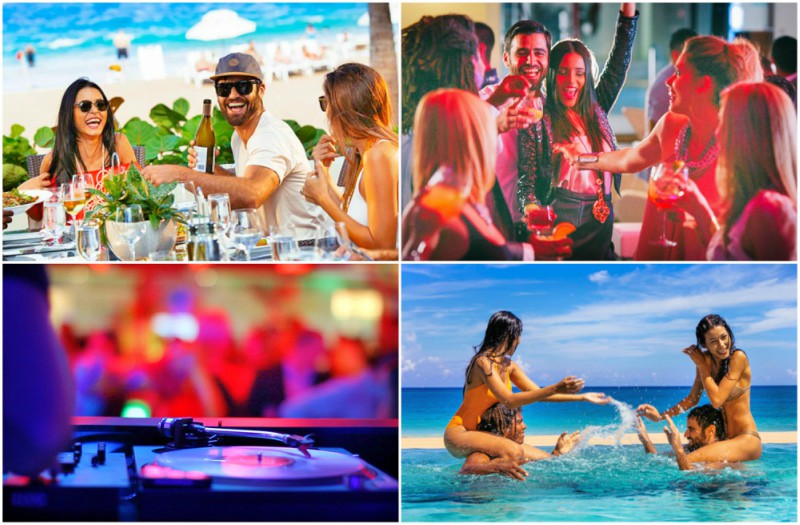 It's no surprise that Puerto Rico is known as "the happiest place on earth". The reasons for this go beyond the beautiful beaches that surround the island and the blue skies with the perfect weather, Puerto Rico is quite simply a place that loves to celebrate life and where the people and the culture that always find a reason to be hospitable, dance and have fun.
#3 Hot tropical Climate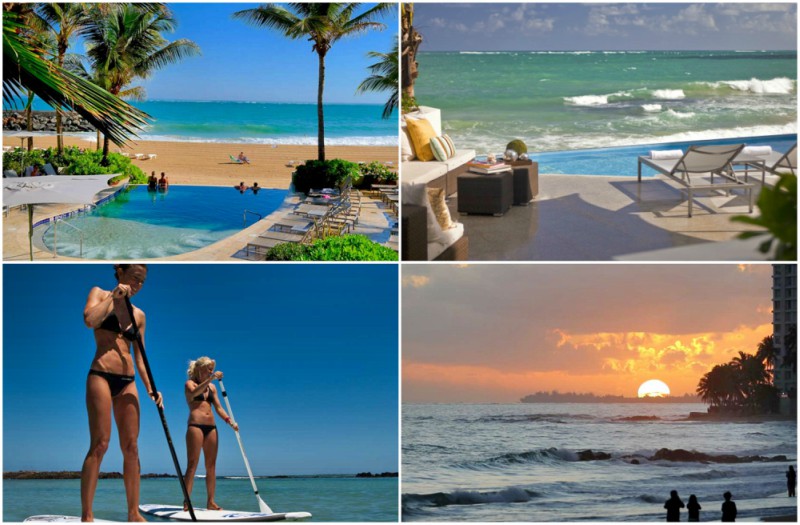 One of Puerto Rico's best features has to be the climate, being a tropical island they do have showers here and there but they usually last for short periods and at the end the sun shows up. Your wedding can be outdoors no matter the season, so why restrict yourself to a few months when you can celebrate with your loved ones in Puerto Rico no matter which date you choose for your wedding.
#4 Casual beach weddings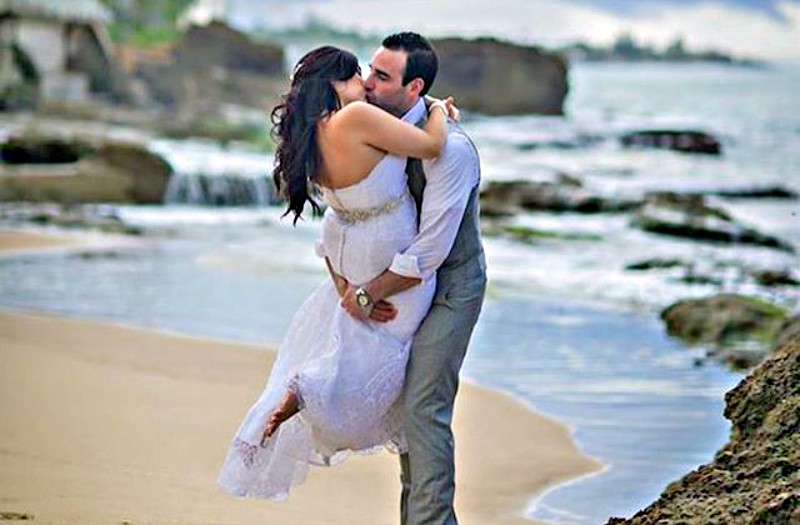 If a casual beach ceremony is what you envision then Puerto Rico is the ultimate laid-back barefoot wedding destination. Weddings in San Juan with the majestic Atlantic Ocean as your backdrop can be as minimal as you wish because nature will do the rest! Let you wedding host provide the scenery leaving you to just decide on the style of celebration you prefer.
#5 Dedicated Destination Wedding Planning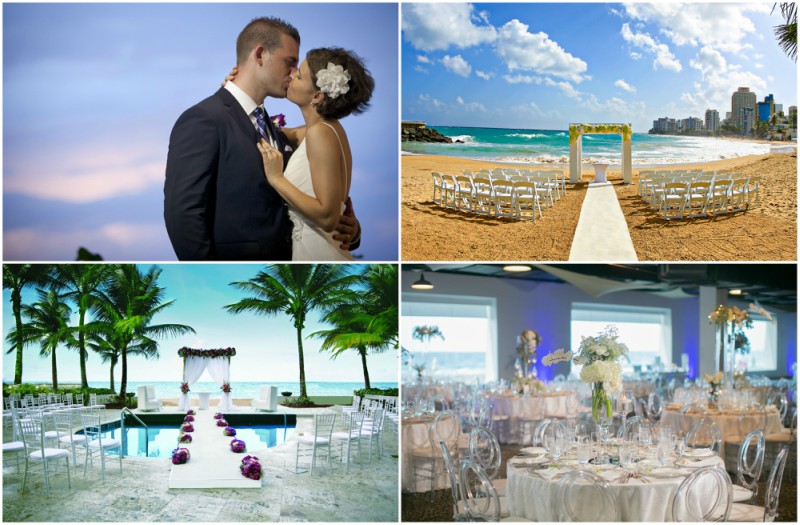 We know that planning your special day away from home can be excruciating and that is why couples marrying at La Concha Resort have a dedicated team of Certified Destination Wedding Managers to ensure that every detail of your special day is covered and carefully planned to ensure everything runs smoothly, making you feel entirely at ease while enjoying the process. Your wedding planners will take care of all the arrangements from food and beverage to helping you select suppliers for decoration, wedding cake, entertainment, etc.
Beach Weddings in Puerto Rico | Q&A with La Concha Resort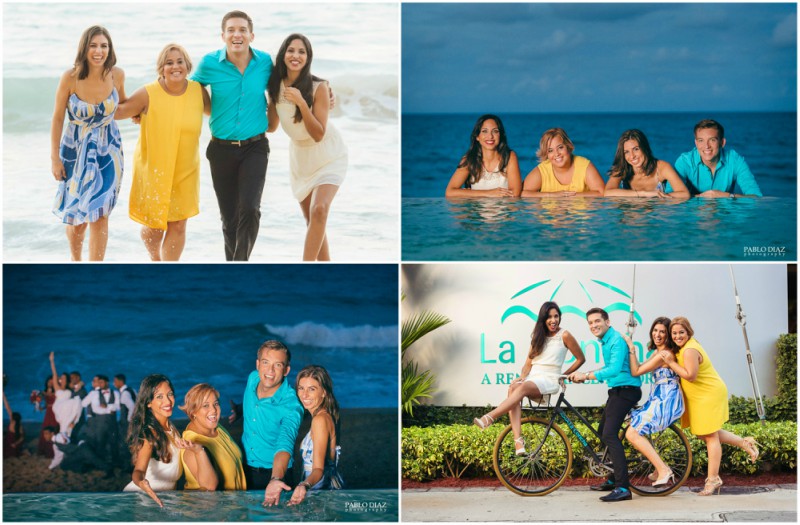 Q1. Why are weddings at La Concha Resort so special?
At La Concha Resort, besides the spectacular ocean views from the reception venues and guestrooms, the flavourful food, and the unsurpassed service; we make the wedding special because it is all about the couple. Our mission is to deliver their vision of their grand day up to the last detail.
Q2. What is the best time of year to get married in Puerto Rico?
The best part of getting married in Puerto Rico is that we have a tropical climate all year long, so you can choose the date freely.
Q3. What size weddings have you catered for?
We have catered weddings from 2 up to 350 people.
Q4. Do couples who get married at La Concha Resort also stay for their honeymoon?
Yes, the majority of them do. The hotel is beautiful and we are centrally located so you can take advantage of an array of activities that you can enjoy in our island. From romantic like a candle dinner for two in our beach, to historic like a tour in our Old San Juan City to adventurous like the world's largest zipline.
Q5. What romantic treats can you arrange for a couple's wedding night?
For their wedding night, we prepare a special turndown service in the room created just to pamper them plus we include champagne and homemade truffles.
Q6. Can you give an example of the most romantic wedding you have organised?
We are continually part of romantic weddings, but for us the most memorable ones are the ones that share a unique story. For example: We had a couple that came to our hotel separately to celebrate "One Hot Summer Night" (Our twist of the Puerto Rican tradition of "Noche de San Juan" where at midnight you throw yourself to the ocean backwards 12 times for good luck in the year). The couple met, got engaged and married with us a couple of years later because they wanted to seal their love where they first met. At the end, the most romantic thing we can ask for is to be part of a couples love story!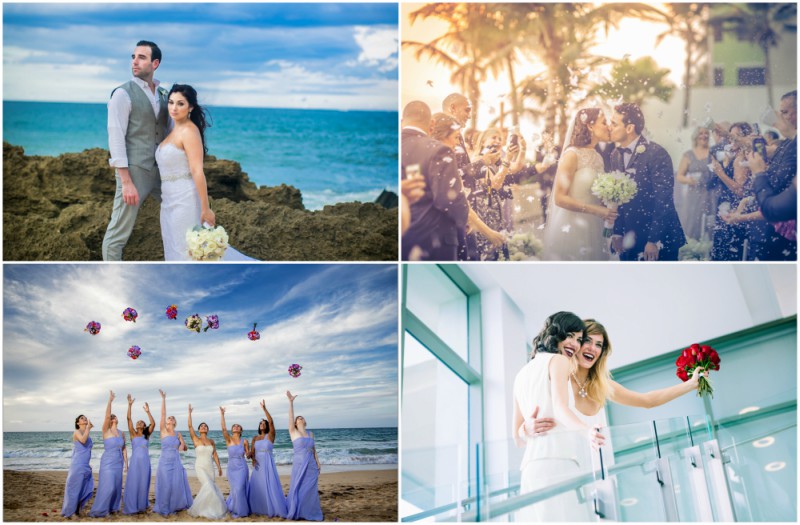 Requirements for Getting Married Abroad in Puerto Rico
Before getting married in Puerto Rico wedding couples must both visit the Demographic Registrar's Office and comply with the below requirements:
Non-resident couples with need to produce a medical certificate from their local doctor to confirm that both bride and groom are compliant with all requirements for marriage in their country of residence. This certificate will be valid for 10 from issue after which a new certificate will be required.
Provide a sworn statement or affidavit to confirm: that as a non-residents of Puerto Rico you are travelling to Puerto Rico with the sole purpose to get married, the length of your stay in Puerto Rico, if a foreign citizen, establish that he/she will not stay in Puerto Rico for more time than what was specified in the permission to enter a United States Territory, granted by the corresponding federal agency.
Valid photo ID issued by your country of residence including Driver's License, Passport or State Identification. Expired or mutilated forms of identification are not acceptable.
Puerto Rico Internal Revenue Stamp for the sum of $150.00
Both bride and groom must provide their original birth certificates. The names on your wedding certificate will be documented as they appear on the birth certificates so anyone who has changed their name will need to provide legal evidence from the courthouse, and documents must be sealed as a certified copy.
Divorce certificates must be produced if applicable, or in the case of widowhood, the spouse's death certificate.
All documents must be original including birth certificates, marriage certificates, divorce certifications (or documents related with the divorced), name changes by court or any other documents that you have to submit in order to obtain a marriage license in Puerto Rico. For documents that are not originally in Spanish you must translate the documents in Spanish or English. You will have to provide the original document and the translated document.
Celebrants must be registered through and authorized by the Demographic Registry in order to officiate marriages in Puerto Rico.
The authorized Registrar will provide the intending spouses with the form RD2014 – 3, to be completed in its totality and submitted to the local Demographic Registrar's Office, supplemented by both the Sworn and Medical statements. The Registrar will verify that all information documented is correct, before completing the Marriage Certificate and issuing the License to get married. Minors of 18 years of age must be accompanied by both parents with legal guardianship, duly identified, who will sign the marriage certificate in the presence of the celebrant. The celebrant is obligated to submit the marriage certificate and matrimonial license to any Demographic Registrar's Office, regardless of where the matrimonial rituals were celebrated during the subsequent ten (10) calendar days after the celebration
See full details and starting planning your wedding at La Concha Resort