Image: Hotels des Arts Saigon
Rooftop Romance - Is this the most romantic hotel in Ho Chi Minh City? | Hôtel des Arts Saigon
"Look up to see the city!"
That was the advice a friend once gave me - (passed on from her father, a successful architect, who I presumed should know what he was talking about).
Years later, I still remember. And often glance up towards the sky as I walk the pavements of a new city.
But what goes up must come down.
And perhaps the most romantic way to view a city is from the rooftops?
5 reasons why Hotel des Arts Saigon is the most romantic hotel in Ho Chi Minh City
Hotel des Arts Saigon is a newly opened 5-star boutique hotel in the heart of Ho Chi Minh City, formerly known as Saigon.
Since opening its doors less than three years ago, this hotel has firmly secured its place as one of the city's go-to destinations for loved-up couples looking to experience the glamour and romance of Vietnam's colonial past in a trendy, contemporary setting.
Here's why...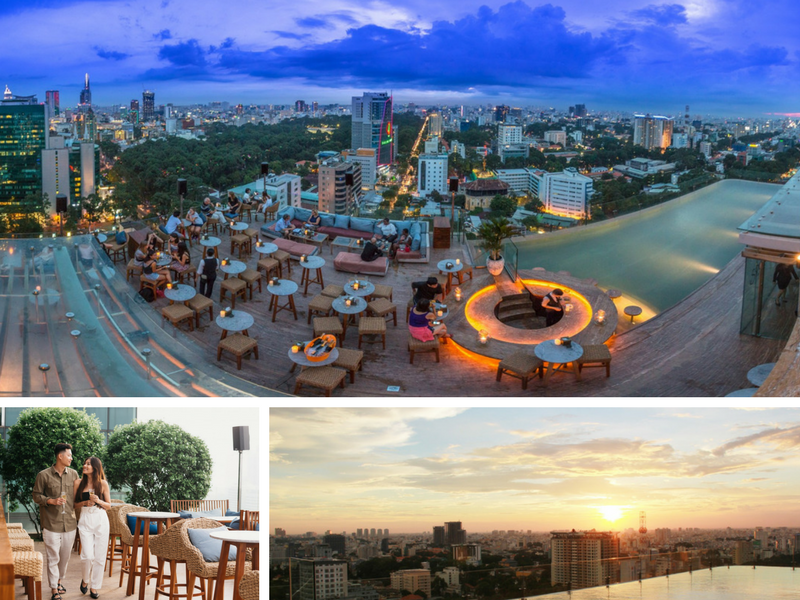 #1 Rooftop Bar & Infinity Pool
High up on the 24th floor, the rooftop bar and lounge is the crowning glory of Hotel des Arts Saigon. This is the ultimate vantage point from which to experience the full panoramic wonder of Ho Chi Minh City's skyline - in all its glittering madness and majesty. Here, big Saigon skies showcase sensational sunsets and ambient DJ sounds carry you through from dusk until the early hours. And tucked away in a secluded section of the rooftop, hotel residents can also take a dip in the city's highest infinity pool open until 10 pm each evening.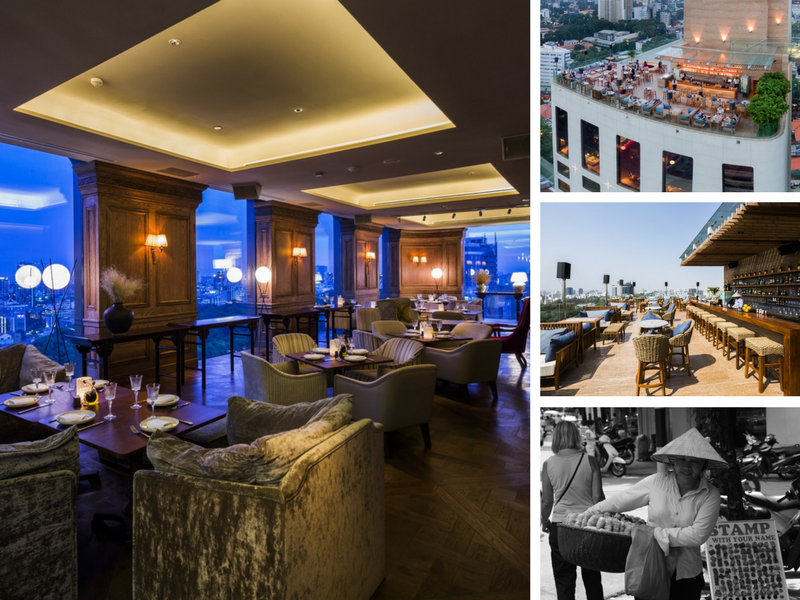 #2 Amazing Location
Today, Saigon is a city where ancient, ornate temples meet towering 21st-century skyscrapers. Business and culture collide with a frantic energy that is nothing short of crazy. And the Hotel des Arts Saigon is situated right in the heart of the action - making it the ideal base from which to explore this fascinating city. Nearby attractions to the hotel include Notre Dame Cathedral (a mini-version of its Parisian inspiration), the Opera House and the historic Saigon Post office.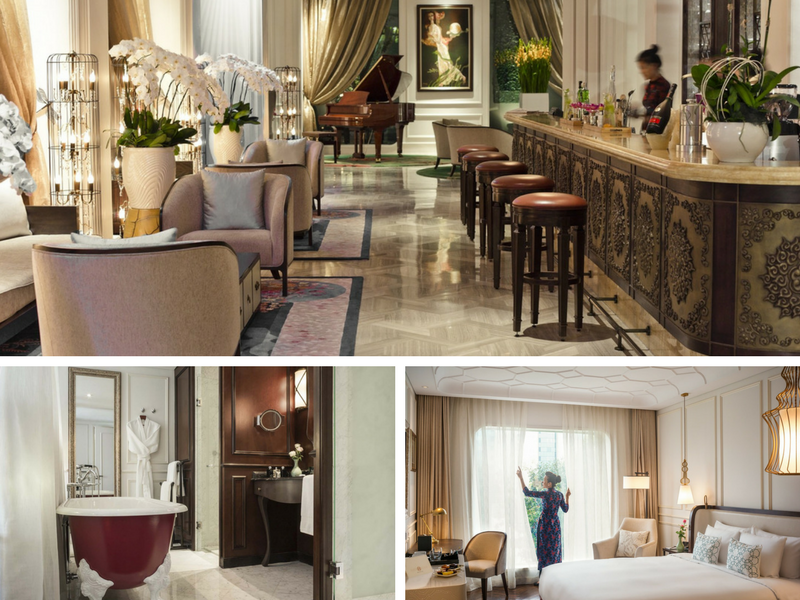 #3 Romantic 'Indochine Francais' Vibes
Chic and romantic: the influence of France's colonial rule in Saigon is everywhere from its food to its fashion, music and architecture. And a big part of the appeal at Hotel des Arts Saigon is the opportunity for you to experience the nostalgic romance of 'Indochine Francais' for yourself, with all the modern day comforts and luxury you expect from a 5-star experience. Travel back in time to when Indochina was the epitome of 'grande tourism' for elite travellers in the 1930's - an era when the world was all a little bit more glamorous and sophisticated.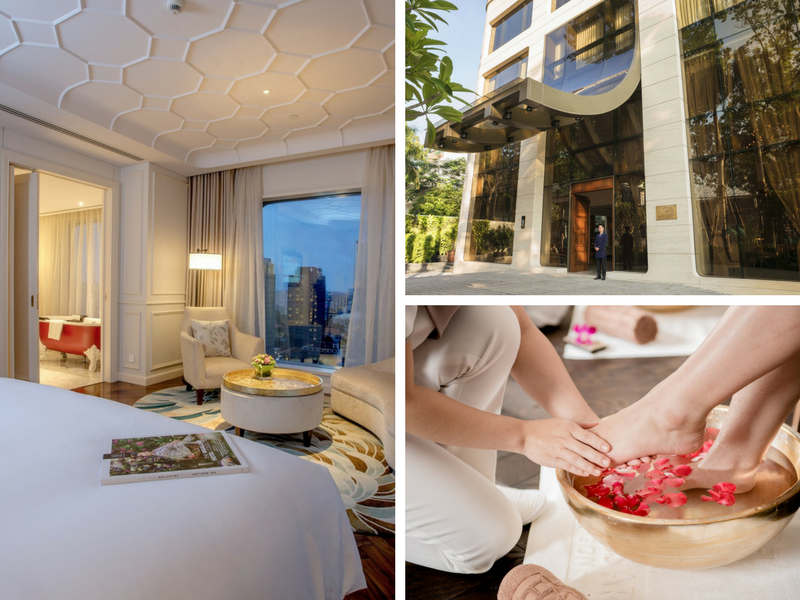 #4 5-star Boutique Experience
Boutique hotel meets art museum: recently opened in October 2015, Hotels des Arts Saigon is a sleek, curvaceous and charmingly seductive celebration of French Colonial style and world-class hospitality. Each of its gorgeous rooms and suites is light, airy and exquisitely furnished by Vietnamese artisans, to create nostalgic and luxury sanctuaries of calm. And if you're in need of any extra pampering then the award-winning Le Spa des Artistes on the 3rd floor offers a full range of both Asian and Western treatments.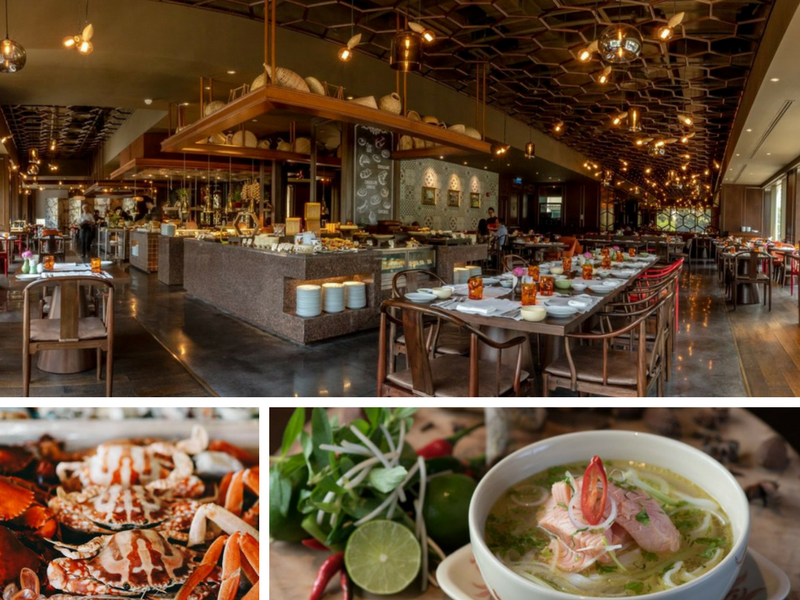 #5 Exciting Cuisine
Vietnamese cuisine is some of the most exciting in the world – fresh, fragrant and famous for its perfect balance of flavours. Dine at the Saigon Kitchen, on the hotel's 2nd floor, for a true taste and experience of Vietnam's fabulous street food scene in a restaurant setting. Serving both Indochine and Western dishes in an open kitchen, you'll be treated Vietnamese delights such as summer rolls and pho noodle soup alongside delicious French classics – View the full menu here