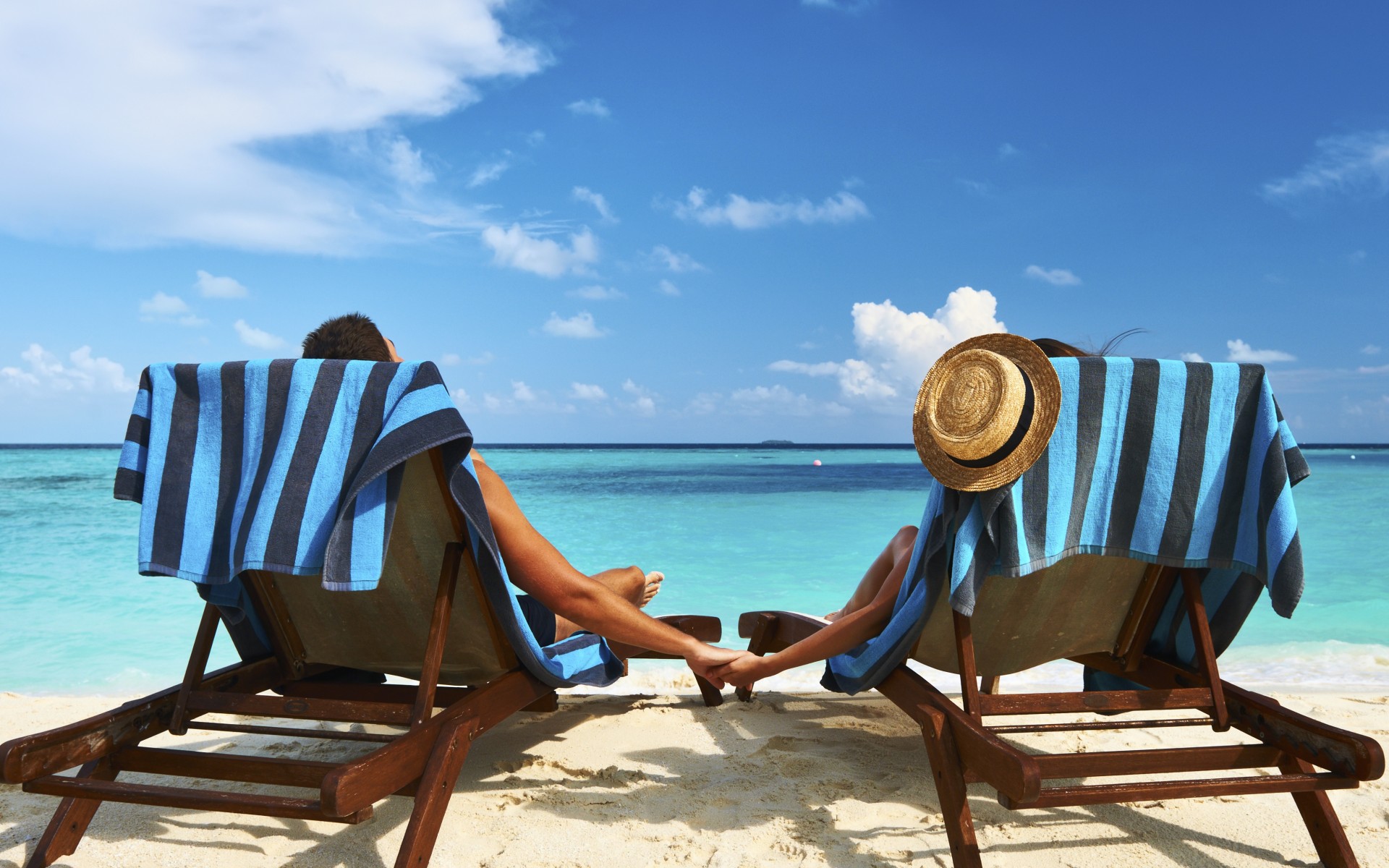 7 Reasons Why Holidays are Good For Your Relationship (and it's probably not what you think!)
Sun-drenched week-long vacations, winter weekend getaways, honeymoons, babymoons, mini-moons, city breaks and rural retreats... The tradition of 'getting away from it all' and heading on holiday, leaving behind the stresses and strains of day-to-day living and spending some quality time together as a couple may have been around for many moons, but we now have even more reason to embrace escapism.
Recent studies have shown that the couples who travel together are much more likely to stay together than couples who don't; not only do holidays together give you a relaxing retreat, they also bring you closer together as a couple (and we're always excited to hear of ways to justify planning our next jaunt!). Here are a few reasons why travelling and holidaying together is so good for your relationship - and they may not be what you think...
1. Disconnecting = Reconnecting
The Internet may be a wonderful way to connect with people online, but when was the last time you completely disconnected? Our phones have become our lives, and even when we don't think we're using them, we're subconsciously on a state of 'High Alert' in case we hear that 'ping', signifying a new text, email, What's App message, Tweet, Facebook notification, phone call, Instagram update... the list is endless, just like the constant stream of the internet. Disconnecting gives you the space to reconnect with yourselves and each other.
2. Sleeping in a New Bed
Studies have shown that changing your bedtime surroundings can do wonders for your quality of sleep, and one of the reasons for this is association. Even if your bedroom is a haven of peace and tranquillity, there is still an element of association to nights that you've lay there running through To Do lists in your head, with the same picture on the wall, crack on the ceiling, or bedside alarm clock you've looked at on sleepless nights. Being in new surroundings removes you from any associations you may have that take you away from what should be your only thought – drifting off into a deep and peaceful slumber...
3. Relaxation: Ditching the Guilt and Getting Permission
Guilt is one of our biggest obstacles when it comes to the art of relaxing – and it is an art. Too often we think that by stopping still we will automatically relax, but we can't switch our brains off for the guilt that we should be doing something 'more productive'. We feel like we have to earn the right to relax, considering it an indulgence, rather than rest being a necessary part of a healthy, happy (and productive) life. Feel refreshed after a holiday? It's not just the sea air, the sunny climate and the lazy days – it's the fact that you didn't feel guilty about doing it. Holidays give you permission to do relax, and relaxing together is part of the foundations for a strong relationship.
4. Relying on Each Other & Communication & Learning