A Romantic Break in the Cotswolds | 5 romantic things to do in the Cotswolds
Early spring is the perfect time to plan a well-deserved weekend break with your partner.
And if you're looking to escape city life, why not head to the Cotswolds and book into a gorgeous boutique hotel to experience the idyllic charm of the English countryside as well as number of fascinating historic attractions - all just a couple of hours away from London.
Because it's good enough for Posh & Becks... Zara (the Queen's granddaughter) & Mike Tindall... and cheese-making 90's rock-star Alex James... it's worth the risk that if you cross every finger and toe, chances are you won't get within a yellow brick house of Jeremy Clarkson!
But jokes aside.. the Cotswolds are famously one of England's prettiest and most naturally beautiful regions, making it a hotbed for tourists who come to admire its quintessentially English charms. So, if you're lucky enough to escape to this south-west corner of the UK, here's our top 5 recommendations for couples looking for things to do...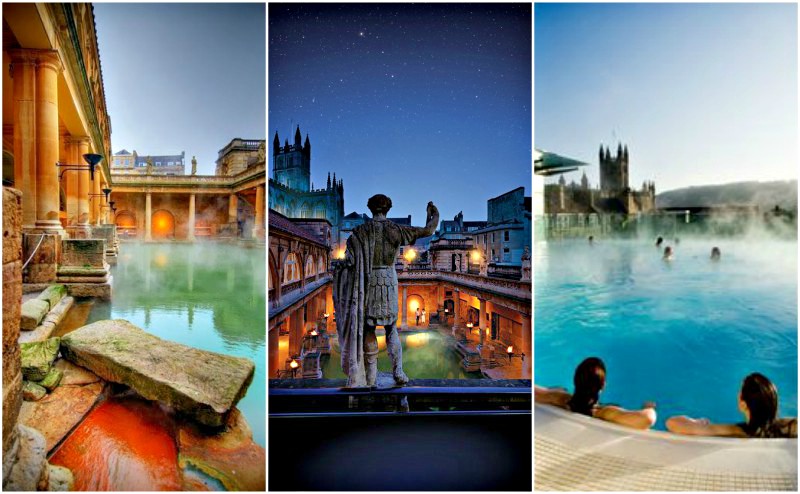 #1 Indulge yourself at Bath's historical spa
No romantic break to the Cotswolds is complete until you have visited Bath, one of England's designated UNESCO World Heritage Sites.
Bath boasts stunning architecture, an abundance of cultural attractions and buzzing riverside restaurants and nightlife making it a favourite destination for couples on a weekend away. And at the heart of the city, is Bath's Thermae Spa, where you can visit the beautifully preserved thermal waters or enjoy intimate moments with your loved one as part of a full-day spa experience.


#2 A stop-over in quaint Malmesbury
With a rich history of over 1000 years, Malmesbury has been named England's oldest borough. With its stone buildings, winding streets, 17th century architecture, and stunning views of the Wiltshire countryside, Malmesbury is a quaint little village perfect for a romantic stopover in the Cotswolds.
If your Cotswolds break takes you to Malmesbury then a visit the historic Abbey is an absolute must. As is taking a break in one of the many tea-rooms or village pubs! And if you're being especially romantic then take a stroll arm-in-arm around the Abbey Gardens, home to more than 10,000 plant varieties and the renowned 'Naked Gardeners', who even promote monthly clothes-optional days! When in Rome...


#3 Get dressed up for the Cheltenham races
Located less than 100 miles from London, Cheltenham is a historic spa town which acts as an ideal base from which to explore the Cotswolds. With its Regency town houses, leafy promenades and welcoming squares, Cheltenham is a beautiful city with culture, history and plenty of entertainment.
A major attraction in the city is its racecourse, which hosts world-class horse racing events throughout the year. For an exhilarating day out, get dressed up with your partner and immerse yourself in one of the many annual race events.
We recommend staying at the Strozzi Palace for an Italian-inspired boutique experience less then 1 minute walk from Regency's Cheltenham Promonade. Or for a more traditional Cotswold experience, Cotswold Grange Hotel is a handsome yellow-brick property within walking distance of the racecourse.


#4 Explore the Forest of Dean
A designated area of outstanding natural beauty located in the Wye Valley on the border of England and South Wales, the Forest of Dean has some of the most spectacular scenery in the Cotswolds.
If you're looking for an active day out with your partner, you can enjoy a day mountain biking, climbing on treetop zip-wires or kayaking, or for a more relaxing day in the great outdoors, head out on one of the many walking trails to see some of the area's beautiful plant and animal life.
And the Tudor Farmhouse has to be our top recommendation for couples seeking a romantic retreat in the Forest of Dean. Especially if you're a fan of massive baths!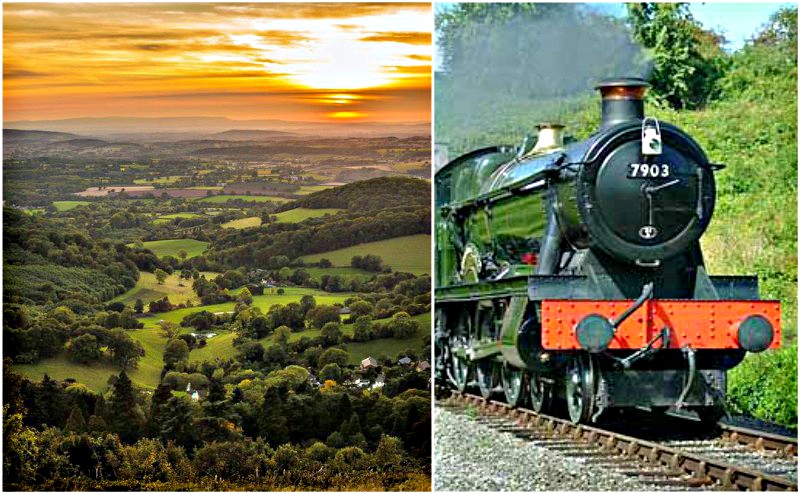 #5 Travel back in time to embark on a steam train journey
Dating back to the 1800s when the line was initially constructed, the Gloustershire Warwickshire Railway has been recently restored for visitors to enjoy steam-train journeys.
For a memorable afternoon out, take the 20-mile steam train journey through the Cotswold countryside, starting at Toddington, through Didbook and the ruins of Hailes Abbey, enjoying stunning views of Evesham Vale and the Malvern Hills.
Final thoughts...
The Cotswolds cover a relatively big area of over 800 square miles reaching over 5 counties including Gloucestershire, Oxfordshire, Warwickshire, Wiltshire and Worcestershire.
So, if you're short on time and want to get the full-on Cotswolds experience we recommend heading to Gloucestershire and plotting up in an award-winning boutique hotel like the Cotswold House Hotel & Spa in a proper Cotswold village like Chipping Campden. Here you'll get to experience a Grade II listed Regency property that has been designed for couples (hot-tubs included) and with immaculate attention to detail.
And its also a convenient gateway if you've a couple of Cotswolds attractions that you simply have to see - as everything is pretty much within a 90 minute drive from here. (It's not the list above but Shakespeare's birthplace in Stratford-in-Avon is also only 20 minutes away so if you do decide to get your car at any point it'd be kind of criminal to stay here and NOT to pay your respects).
If you've not already signed up and want weekly tips, recommendations and special offers for all things romance and travel ***SIGN UP HERE.