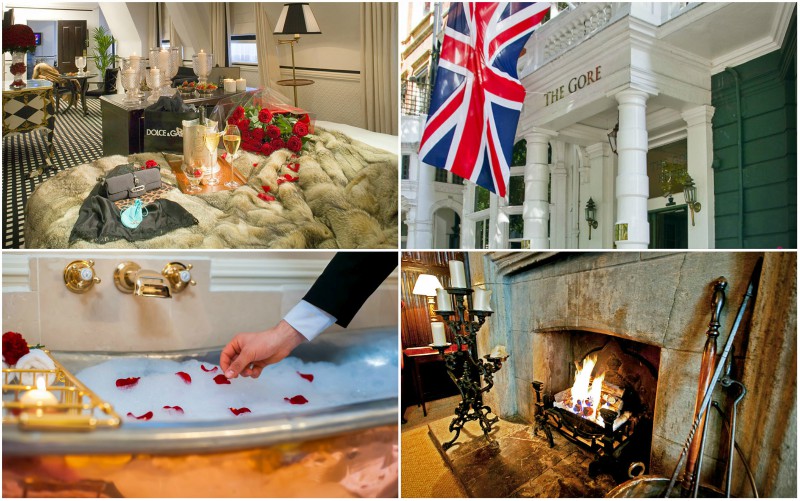 Best Romantic Hotels in London | 8 Romantic Recommendations
Spring is the perfect season to take a romantic hotel break in London.
And whether it's your first time visiting the capital or you've lived in London all your life...the glamour and famous sights never fail to create a buzz of excitement.
If you are planning to stay in London for a special or romantic occasion then our guide to the best romantic hotels in London is a must-read for finding the perfect experience for your celebration.

#1 Best Romantic Hotel in London - The Milestone Hotel | Q&A with Andrew Pike, General Manager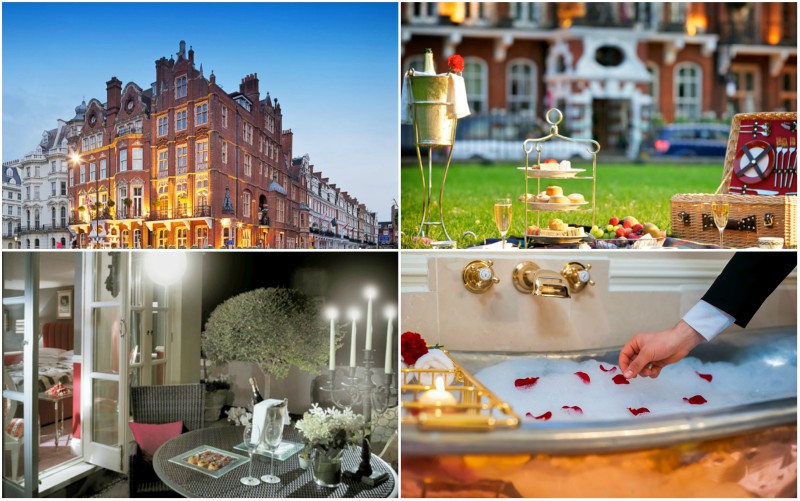 Q1. Why does The Milestone Hotel stand out when it comes to romance? The Milestone is small enough to feel intimate but grand enough to feel special. One in 18 guests who stay with us are celebrating a special occasion so we have become synonymous with celebration. We provide Champagne Sabrage, Romantic Turndowns, Midnight Feasts and Picnics in the Park! We treat our guests' celebrations as our own and put a lot of thought into personalised TNT's (tiny noticeable touches) that relate to specific celebrations such as anniversaries and honeymoons.

Q2. What is the most romantic room in The Milestone Hotel? The Oratory (Chapel) – more people have got engaged in this special room over dinner than anywhere else in London! Most romantic suite – All rooms are beautifully and individually designed. To mention a few - The Harlequin Suite offers cool, sophisticated, black and white elegance, with a theatrical twist. The Regency Suite has a beautiful free-standing copper bathtub and our butlers offer a luxury soap tray to all guests staying in our suites and are available to draw baths, if requested. This is always offered alongside a romantic turndown which is pure heaven.
Q3. Do you have any insider tips for romance? If you are going to celebrate a "Milestone" moment do it well and make it memorable and bespoke – it's often the little touches that get remembered the longest. The more we know about guests in advance of their stay, the better we'll be able to ensure their experience is truly memorable and unique. We send out Guest Preference forms in advance and our Guest Services team are also able to liaise with the guest on property to set up any other specific requirements.
Q4. Are there any nearby romantic landmarks or activities that you would recommend to couples staying at The Milestone Hotel? A private Bentley driven evening tour of London with our Chauffeur Colin or a Horse and carriage ride through Hyde Park (arranged via our Head Concierge Jose Pauco). The roof gardens at Kensington Roof Gardens are also beautiful for evening cocktails.
Q5. Can you tell us about the most romantic moment you have organised or witnessed at The Milestone Hotel? We've had a fair amount of proposals in our Oratory but we had one very organised fiancée who clued us in ahead of the 'event'. All details were pre-arranged, down to the specific suite booked. Bentley pick-up with Colin, romantic turndown in the room, favourite cocktail made in Stables Bar, candle-lit dinner in the Oratory and special personalised celebration cake placed in the room once we knew the answer was yes. Private tour of Kensington Palace arranged (as the bride-to-be loved all things Princess Diana) and carriage ride the next day. They returned to us on their first year anniversary and we had a framed photo in the room of their initial 'engagement' stay plus a romantic turndown and offered complimentary bottle of Champagne.
See more details and book The Milestone Hotel
#2 Best Four-Poster Bed - The Gore | Q&A with Trevor Carpenter, Head Concierge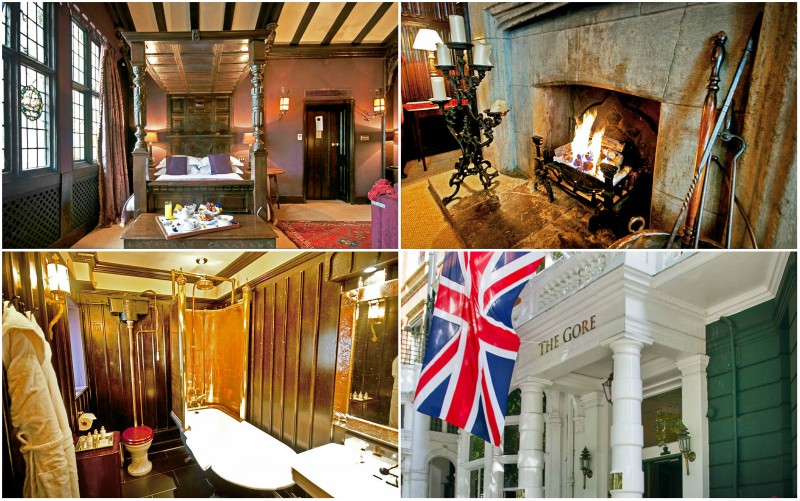 Q1. The Tudor room at the Gore is unique in London, offering couples a truly royal experience. Tell us about all its amazing features… For a one-off experience, splash out on the Tudor room, complete with oak-beamed ceiling and carved four poster bed, 15th century minstrels gallery, stone fireplace and candelabras. Wi-fi and an iPod dock ensure you won't lose touch with the present.
Q2. Can guests in the Tudor room enjoy 'breakfast in a four poster bed?' We can offer a romantic afternoon Tea in the room featuring Rose and lychee macaroons, Mini cupcakes, Selection of biscuits, Opera gateau, Chocolate mousse for 2 and Honey and brown butter madeleines.
Q3. Do you offer a special romantic turndown in the Tudor room? Yes, Share beautiful memories with your loved one in sheer luxury and comfort, here at The Gore Hotel, where you will be offered a Bottle of Prosecco along with strawberries in your room upon arrival if you book the Love Me Package
Q4. Can you tell us a great story about the history of the Tudor room - any romantic ghosts? One of the guests proposed to his loved one in the Tudor room. To make the experience special, our talented concierge and housekeeping team organised 100 roses to display in the room and on the bed along with candles in a heart shape on the floor.
See more details and book The Gore

#3 Best for Proposals - Hotel 41 | Q&A with Malcolm Hendry, General Manager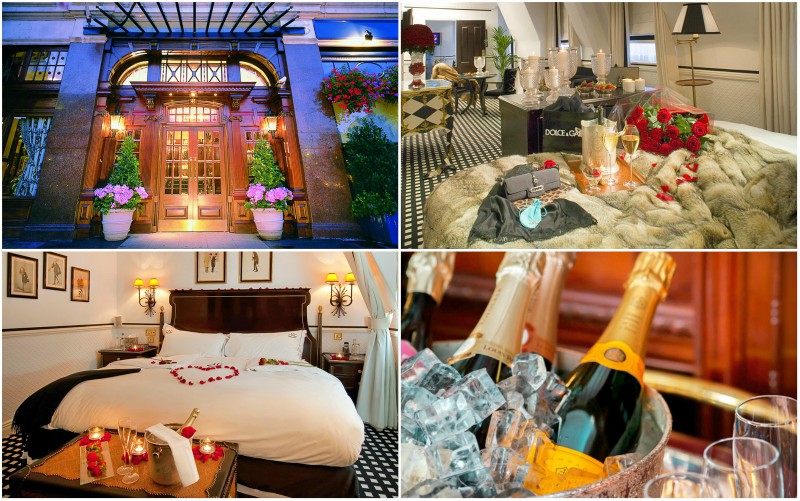 Q1. Why is Hotel 41 such a special place to propose? The wonderful team at 41 take great delight in arranging amazing proposals, and a host of thoughtful romantic touches including a turndown with rose petals and strawberries accompanied by Champagne will make any occasion such as birthdays, anniversaries, or engagements truly memorable. Our fantastic location, just across Buckingham Palace and the Royal Mews, combined with outstanding service, will make you feel like royalty. 41, the No.1 Hotel in London on TripAdvisor, is the perfect choice for a special celebration, where nothing is too much trouble. From arranging intimate picnics in the park, playing your favourite song as you enter you room and many personal touches which will set the tone for a romantic and memorable stay.

Q2. What is the most romantic room for couples planning to propose at Hotel 41? Our Master Conservatory suite, 4104 allows you to sleep under a twinkling night sky, with its glass conservatory ceiling. A spacious bathroom is equipped with a Jacuzzi bath and a great living room with a romantic fireplace is the ideal place to relax together.
Read our review of the Conservatory Suite - Spend a Night Under the Stars at Hotel 41
Q3. Do you have any insider tips for romance during a stay at Hotel 41? A picnic in St James's park (weather permitting) is a highlight for couples. Enjoy intimate Champagne cocktails at The Leopard Champagne Bar at The Rubens and dine at The English Grill. Take in a West End show, try The London Eye experience with Champagne or head on a river cruise on the Thames. Return to the luxurious surroundings of 41 after a busy day and Plunder the Pantry in the exclusive Executive Lounge.
Q4. Can you tell us about a proposal experience you have created at Hotel 41? Does everyone say 'Yes'? We have indeed a fabulous success rate - 100% have said yes! It all comes down to the unique effort that goes into each and every proposal and we work closely to make it as personal and as memorable as possible for each couple.
A great example is that we arranged a "Will you marry me sign" displayed outside the building just along the road from us, and we had the telescope in the perfect position pointing at the sign. We pretended that it was a 'Champagne Experience' for the couple.... little did she know what was about to happen!
See more details and book Hotel 41
#4 Best for Cocktails – The Artesan @ The Langham | Q&A with Dino Koletsas, Director of Bars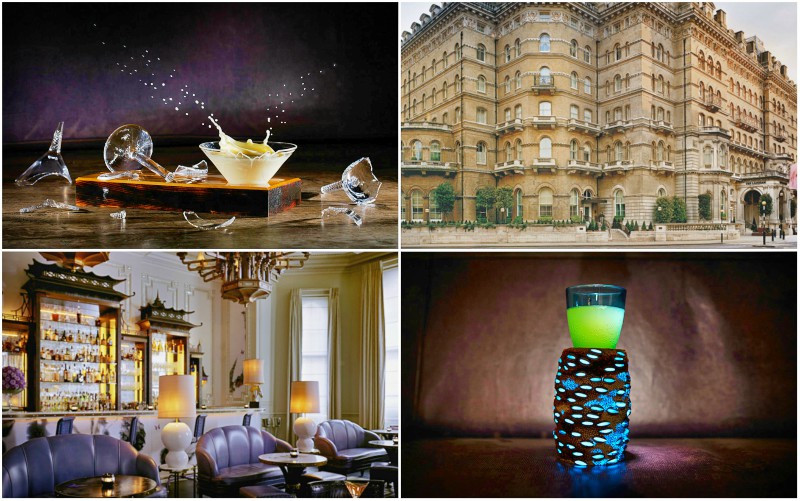 Q1. Why is the Artesan the 'World's Best Bar'? Artesian is a unique bar designed by the acclaimed late David Collins and is a social hub for chic Londoners conjuring up classic and innovative cocktails. The World's best bar title has come from its pioneering approach to both cocktail creation and interactive personalised service .
Q2. Do men and women like different cocktails? If so, what gender preferences do you notice? Actually, unlike most bars the Artesian boast that our guests are very adventurous and are more willing to defy the conventional notions of drinking and chose their cocktails more on the presentation and the story as well as recommendations from the team.
Q3. What is the best drink to order if you are trying to impress someone? We have many amazing cocktails but to truly impress a date a cocktail from our new perception menu will amaze and delight. Building on Artesian's reputation for imagination and originality guests can expect the unexpected with an artfully inventive menu that consciously challenges assumptions. The new menu marks a proud new chapter in Artesian's history and new Head Bartender Gabor Fodor has really delivered an exceptional new offering that makes us proud and honours the bar's legacy. At the heart of the Artesian experience lies a unique mix of innovation, creativity and five star service, meticulously incorporating the senses into every drink.
Q4. What is the perfect cocktail for romance? A cocktail to share - IN FORMATION: Grey Goose, Martini Ambrato, gentian, blood orange, lemon.
See more details and book The Langham
#5 Best for Shopping - The Franklin Hotel | Q&A with Miko Selcuk, Head Concierge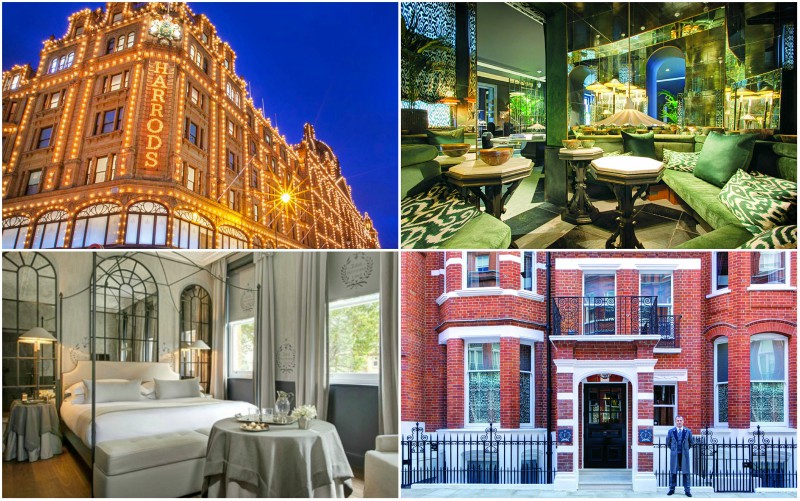 Q1. Why is The Franklin such a great place to stay for couples who love shopping? The Franklin is located in the heart of London's Knightsbridge – home to Harrods and Harvey Nichols making it the perfect location for shopping. It is also an elegant Knightsbridge escape tucked away in a terrace of townhouses overlooking Egerton Gardens. This exclusive address makes the hotel ideal for couples wanted to shop and indulge in luxury at the same time.
Q2. What is your favourite shop in London and why? We would recommend Liberty, it's quintessentially British. With its Tudor building and some of the rooms with fireplaces gives a homey feeling and the history is just fascinating.
Q3. Good choice! Can you help with finding special or surprise gifts for your guests? For her; private shopping after hours at Jimmy Choo or Michael Kors. For him; a made to measure suit at one of the top tailors on world famous Savile Row
Q4. Can you tell about a memorable shopping story? Once our I arranged a private shopping trip for a couple with a Rolls Royce Phantom and a bottle of Dom Perignon Cristal Champagne in the car after the hours at Tom Ford, Jimmy Choo and Louis Vuitton. When they returned to the hotel a few hours later they didn't have anything with them and I asked them if they bought anything? They said their shopping is coming soon and couple of hours later, a van delivered about 20 very large Louis Vuitton, Tom Ford and Jimmy Choo carrier bags. Guests had spent about £30k!
See more details and book The Franklin Hotel
#6 Best for Parties & Celebrations - The Chesterfield Mayfair | Q&A with Adam Lake, General Manager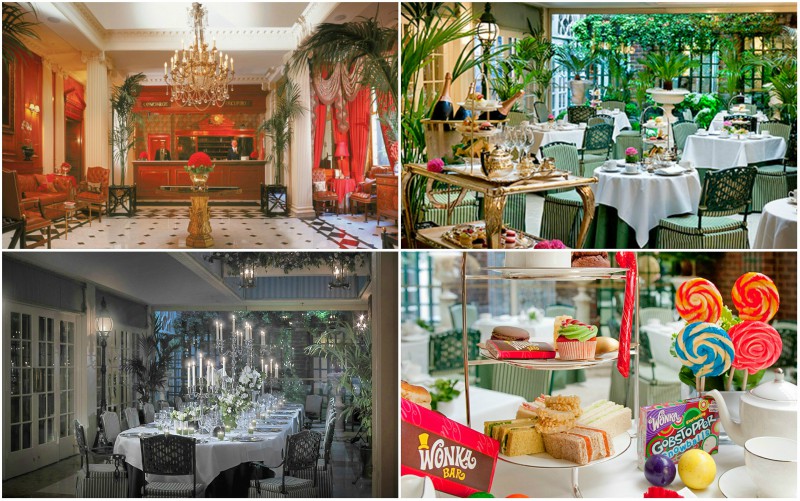 Q1. Why is The Chesterfield Mayfair the perfect place for hosting private parties and celebrations? Here at The Chesterfield Mayfair we appreciate that each business meeting, conference or social gathering is different and we offer a dynamic and flexible approach to customising each event accordingly. From the outset our professional and experienced team, including your very own Events Coordinator, will organise all elements from the style of the room to the audio/visual equipment and special dining requests. From the wonderful oak-panelled library with rich furnishings and bursting with character to our newly refurbished Royal Suite with its crystal chandeliers and mirrored walls; we surely have the perfect and unique space to host your private party or celebration.

Q2. What type of celebrations would you recommend The Chesterfield Mayfair for? The Chesterfield Mayfair is famous for its traditional afternoon tea offering and we love to cater for bridal parties, baby showers and birthday parties joining us for our afternoon tea.
In our beautiful Mayfair surrounding, with the picturesque Green Park on our door step, we are the perfect location for wedding celebrations as we boast beautiful parks in our surroundings to take photographs, before joining us for a reception that can be tailored made to suit your big day.
Q3. Can you help arrange surprise parties? What are your top tips for keeping it a secret? We love surprises! Here at The Chesterfield Mayfair we have a professional and experienced Events Coordinator, Sam, who will be delighted to assist with planning any party. Sam loves to meet with our event organisers and understand what they want from the day itself. Our top tip for keeping an event secret is by having one dedicated team member arranging the event, with fewer people aware of the secret the less likely it is to get out.
Q4. Great advice! Can you tell us about the most outrageous or memorable party you have hosted? We were thrilled to recently host a Charlie and The Chocolate Factory themed birthday party. Our afternoon tea currently is running with a Charlie and The Chocolate Factory theme; which really added to the party. We had a visit from Mr Wonka himself, Fizzy lifting drink flavoured cocktails, giant candy canes as decor and all guests left with a golden ticket and everlasting gobstopper. It was certainly a colourful and exciting party.
See more details and book The Chesterfield Mayfair

#7 Best Bath-Tub for 2 - The Montague on the Gardens | Q&A with Dirk Crokaert, General Manager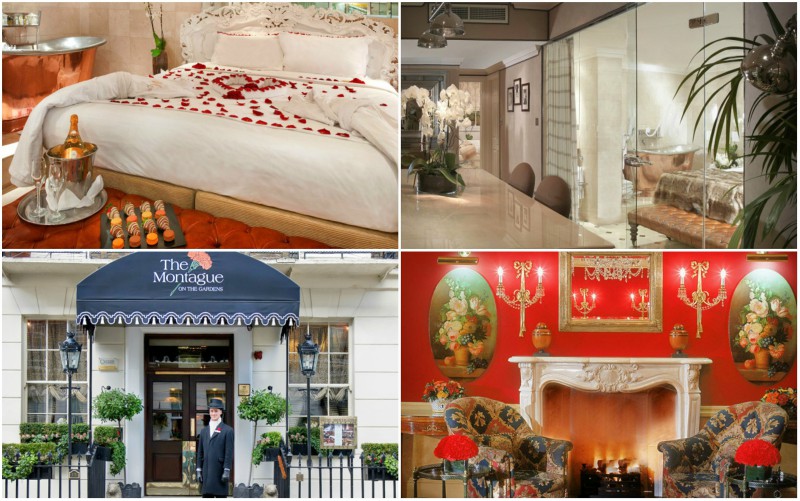 Q1. Can you set the scene for a romantic stay in the Guv'nor Suite at The Montague on the Gardens? Our Guv'nor Suite apartment is ideal if you want to impress and treat your loved one to a romantic getaway in style. Complete with a stand-alone copper bath and private conservatory, it is the picture of romance. We can arrange a private candlelit dining experience for two, a romantic turndown complete with rose petals and candles as well as Champagne and chocolate dipped strawberries.

Q2. Tell us more about this amazing bath and is it truly big enough for two? The bath is a beautiful free standing deep copper bath which can fit two people sitting. There is nothing better than relaxing together in pure luxury. We can make any bath time special, with floating, petals, bubbles, candles and Champagne on the side. We can also arrange chocolate dipped strawberries!
See more details and book The Montague on the Gardens

#8 Best for Country House Chic - The Pelham | Q&A with Aaron Woodley, Head Concierge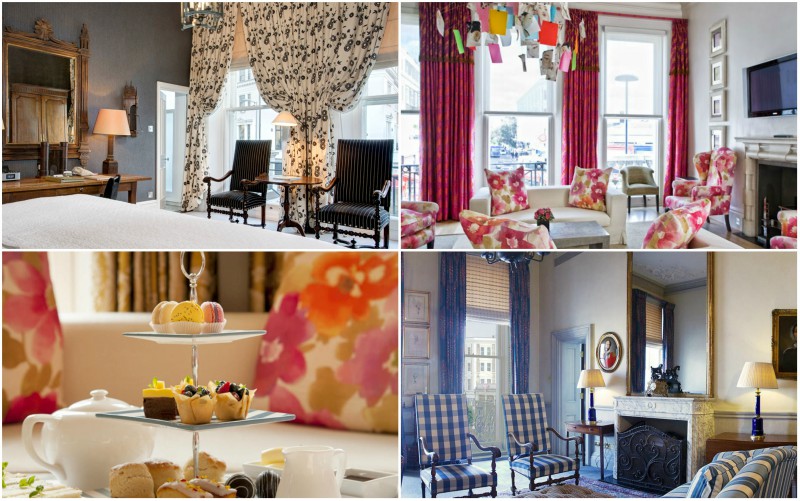 Q1. Tell us about the style and ambiance couples can expect at The Pelham? The Pelham has undeniable character. A luxury 5-star boutique hotel in the heart of South Kensington, we bring a relaxed country house vibe to London townhouse living. Expect contemporary style, sunny interiors and an irrepressible sense of fun. There's a radiant quality to The Pelham. The bright interiors blend the contemporary with the classic, creating a smile in the mind. Signature furniture and artwork, including a striking racing measurement chair in reception, add intrigue.
Q2. Are there any nearby romantic landmarks or activities that you would recommend to couples staying with you? Romantic Stroll: Within a short walk from the hotel you will arrive to Kensington Gardens. You will be able to have a stroll through the park past the serpentine and also thereafter onto The Kensington Palace. You would be able to take the weight off of your feet by having an afternoon tea in The Orangery taking in the Kensington Garden surroundings.
Q3. What can you recommend for a perfect romantic escape at The Pelham? Book the Love me Package - Romance is always a reason for celebration, share treasured memories with your loved one in utter luxury and comfort with our special Love Me package. A bottle of Prosecco together with strawberries will be waiting for you in your room. Start the day with a delicious breakfast at Bistro Fifteen. Along with these you will also receive a Love me T-shirt.
See more details and book The Pelham