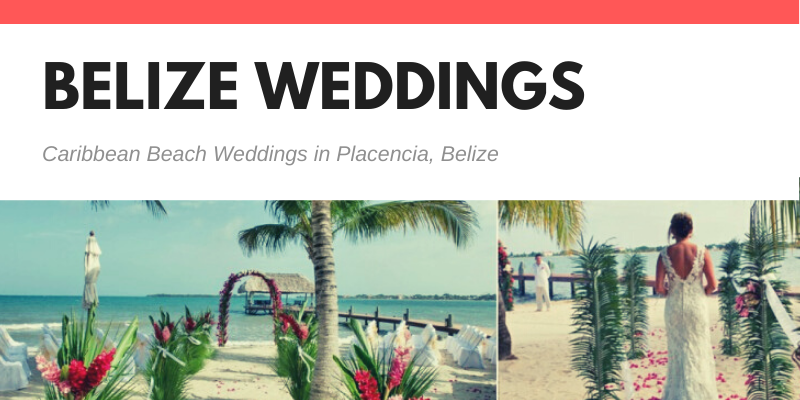 Caribbean Beach Weddings in Belize | Featuring Chabil Mar
If you've got your heart set on a beach wedding then choosing the right destination is one of the most crucial decisions you have to make to ensure you have a truly unique wedding experience that perfectly echoes your romantic vision.

And with so many beautiful beaches to choose from all across the globe... it's NOT easy.
But beach wedding venues in Belize are one option you NEED to see!
With its intense biodiversity, incomparable ecosystem and picture-perfect Caribbean beaches, Belize is fast becoming one of the world's most celebrated beach wedding destinations.
And Placencia Peninsula, known locally as "Barefoot Perfect", is possibly the ultimate location in Belize for beach weddings. Boasting 16 miles of naturally golden sandy beaches, endless views of the sparkling Caribbean Sea, a coral lagoon filled with hundreds of tiny islands and some of the world's most untouched rainforests, you can expect a tropical paradise without compromise.
Sound good?
If so, we highly recommend the gorgeous boutique resort of Chabil Mar. With breath-taking views across the Caribbean Sea, Chabil Mar are experts in romance and hosting weddings. And they've kindly shared some of their local expertise below..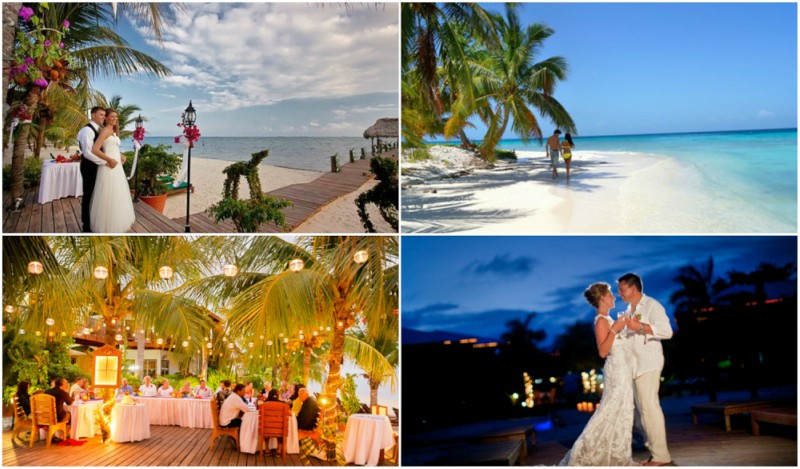 It's Easy to get Married in Belize (here's the legal stuff you need to know)...
Getting married in Belize is internationally valid and for couples choosing to hold their wedding at Chabil Mar a dedicated Wedding Planner will handle all legal arrangements leaving you (the bride and groom) to simply enjoy this special time together.
To obtain your wedding license in Belize couples need to fulfil the following requirements:
1. Bride and groom must be resident in Belize for 3 days before applying for their wedding license. They must provide original copies of all required documents otherwise certified copies with lifted seal of the original documents are acceptable.
2. But you can actually arrive in Belize later. For couples arriving in Belize less than 3 days before their wedding it is possible to apply for a Special License (for an additional fee) and the form must be signed by both applicants, verified by affidavit, and accompanied by the applicants' identity documents (i.e. certified copies of applicants' birth certificate, passport, etc). All documents required must be original documents, but certified copies with lifted seal of the original documents are acceptable.
3. Application forms are provided by Chabil Mar and your Wedding Planner will process on your behalf
4. Completed forms along with the items in the following list must be presented to General Registry or Solicitor General:
Identification Documents – All documents required must be original documents but certified copies with lifted seal of the original documents are acceptable.
Citizenship – No residency requirement.
Blood test – No blood test or parental consent is needed if over age 18.
Marital status – Original or certified copy with lifted seal of divorce or death certificates must be presented if divorced or widowed.
Witnesses – Two witnesses, can include hotel staff, but must be at least 18 years.
Proof that both parties are above age 18 years.
5. Wedding ceremonies may be performed by a senior justice of the peace at Chabil Mar between the hours of 10:00 am and 6:00 pm inclusive of Saturdays, Sundays, and public and bank holidays. Please note that the application form is to be submitted to the Registry Office, in Belize City, on a business day (Monday to Friday). If approved, your license will be ready within 2 working days. The wedding ceremony can be performed the day after the license is received.
Easy peasy!
And now the boring bit's over and done with...
Here's 5 Reasons We Know You'll Love Beach Weddings at Chabil Mar
At the end of the Placenia Peninsula and projecting proudly into the Caribbean Sea, Placenica Village is home to Chabil Mar - a boutique resort that specialises in romantic adventures, authentic Belizean experiences and WEDDINGS!
Get married at Chabil Mar and you'll be invited to mingle with the locals, enjoy delicious local cuisine, and experience the pure joy of Belizean music and laughter as they share in your celebration of love.
You've met the experts in relaxed Caribbean beach weddings.
#1 Natural sandy beaches with a stunning backdrop against the Caribbean Sea
The award winning Chabil Mar, takes its name from the Maya meaning for "Beautiful Sea" and couples seeking a tropical beach wedding back dropped against the ocean will not be disappointed.
This boutique Caribbean-front resort offers 400ft of private beach and wedding ceremonies bursting with the natural beauty of Belize.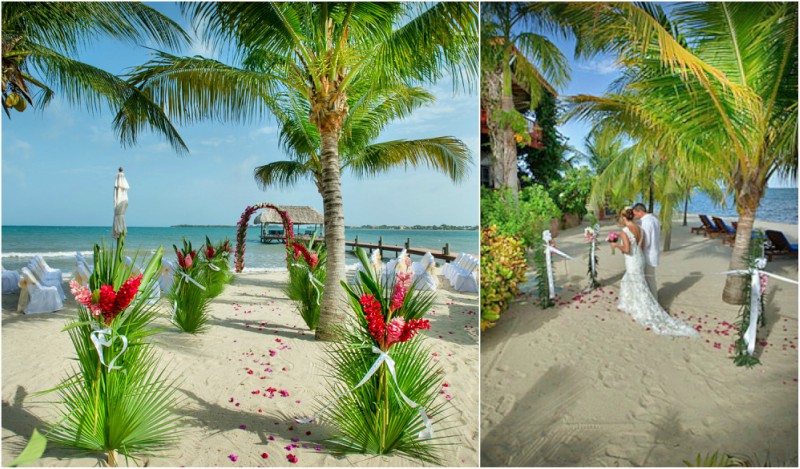 #2 Amazing natural environment including the world's second largest barrier reef
Belize is located on the eastern coast of Central America on the Caribbean Sea and, despite its relatively small size, offers a tropical paradise of diverse natural wonders and endless opportunities for adventure.
Discover rainforest–covered mountains, hundreds of tiny islands (cayes) and the largest barrier reef in the Western and Northern hemisphere – a truly stunning natural environment in which to host your wedding.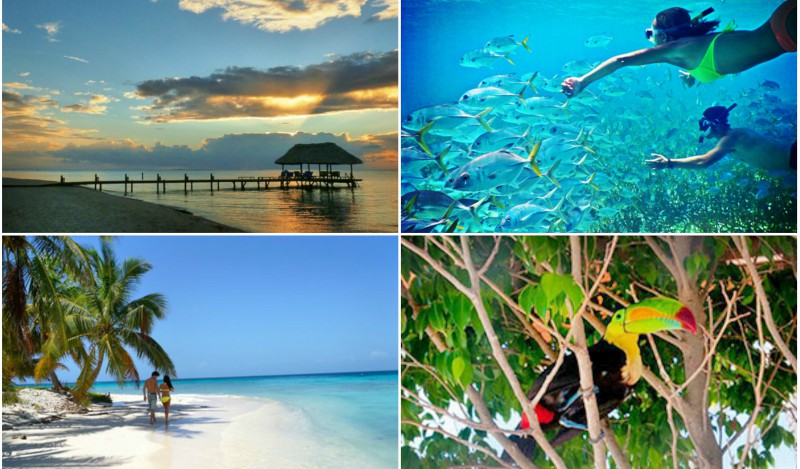 #3 Ecological and cultural diversity making one of the world's friendliest tourist destinations
The Maya first settled in Belize around 1500 B.C.E. but following the arrival of Christopher Columbus in 1502 much of Belize's history for the last 400 years has been dominated by the English until it was granted full independence in 1981 and English is still the country's official language. This very brief history sets the stage for one of the most culturally and ecologically diverse countries in the world and from the moment you arrive in Belize – whether for your wedding, honeymoon or any other occasion – the people and culture immediately make known their very special gift for making visitors welcome.
Made up of Maya, Mestizo, Kriol, Garifuna, East Indian, Mennonite, Arab and Chinese, the blending of cultures in Belize has resulted in one of the happiest and most peaceful countries in Central America alongside a deserved reputation as one of the world's friendliest tourist destinations – a very important consideration when choosing the location of your destination wedding.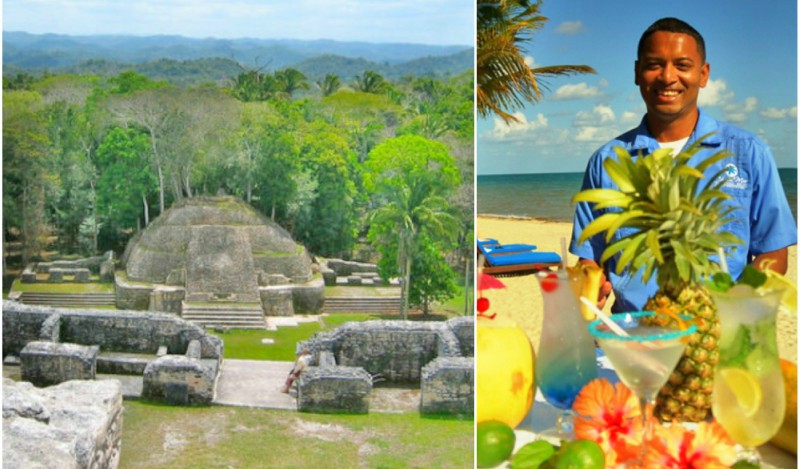 #4 Amazing celebrations including private island parties
Belize is extraordinary in the diversity of experiences it can offer including tropical beaches, ancient ruins, world-class diving in the coral reefs and pristine rainforests. With this in mind, special events and celebrations in Belize are limited only by your imagination and can be as extravagant or private and intimate as your heart desires.
With more than 200 tiny islands just of the shoreline private island parties are just one of the amazing ways you can celebrate your wedding in Belize.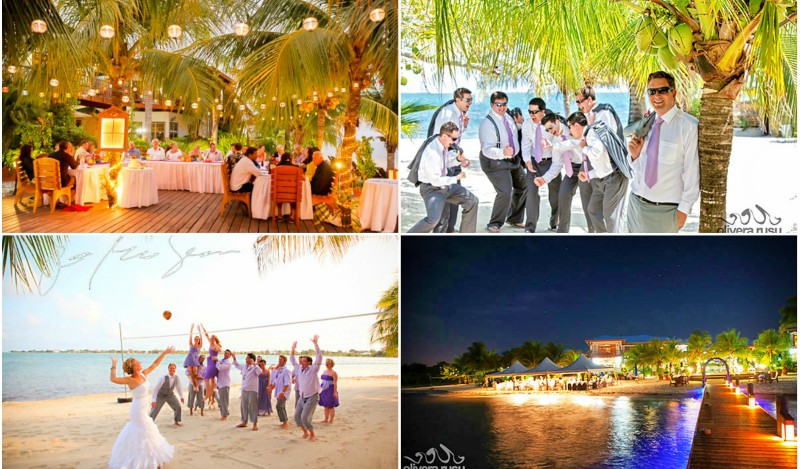 #5 Guest Exclusivity of Resort
At Chabil Mar couples can choose from intimate beach weddings or private palapa pier ceremonies over the Caribbean, to reserving the entire resort - indeed the options are endless. As the only Guest-Exclusive full service resort in Belize, Chabil Mar is the ideal host for larger wedding celebrations shared with family and friends whilst always providing couples with the intimacy their romantic occasion deserves.
Belize is also a world class honeymoon destination, where couples can start their married lives together surrounded by epic natural and cultural beauty. Be one in love. Be one with Belize.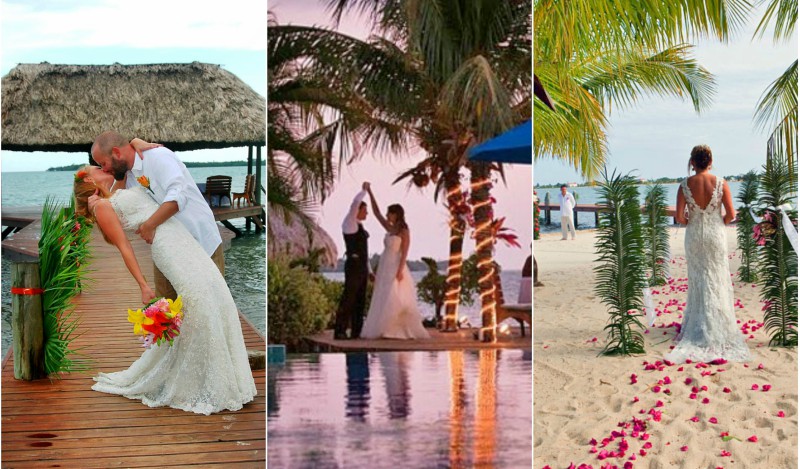 Weddings at Chabil Mar | Q&A with Larry France, Marketing Manager
Chabil Mar boasts a premier location in Placencia Village - close enough to reach on foot with a short stroll along the beach, but far enough to maintain your privacy and enjoy the stunning Caribbean-front, while you lounge on the pier, beach or at one of their two beach-side infinity pools.
Q1. Why are weddings at Chabil Mar so special?
"Every detail of the wedding and reception was carried out without a hitch . . . Every staff member knew each of us by name and knew each of our guests as well. This kind of personal sincere graciousness and hospitality was unknown to us prior to visiting Chabil Mar, in spite of the fact that 1/3 of our attendees are former or current members of the hospitality service industry, including experience at 5 star properties" Guest Wedding Review
As with every event at Chabil Mar, personalization is our mission, guest centric service is our passion. From flora to fauna, architecture to Villa accommodations, hospitality and culture, Chabil Mar is distinctly and proudly a Belizean luxury boutique resort, setting the backdrop for an exquisitely photogenic opportunity. As a boutique and guest exclusive Resort, Chabil Mar is uniquely positioned to create the destination wedding or honeymoon you've dreamed of. Reserve the entire resort and make Chabil Mar Your Private Belize Resort for the Week!!!*
On-site Wedding Planner (direct to us or in harmony with your private planner)
Flowers, music, food, festivities and receptions
Romantic couple or group on-site/off-site sea and jungle events
Party locations, adventures and tours – for you and/or your guests
10 Years of Wedding and Honeymoon planning and delivery
Q2. What is the best time of year to get married in Belize?
As a tropical paradise Belize is beautiful throughout the year. The only best time of the year in Belize is the day you say "I Do".
Q3. What size weddings have you catered for?
From 2 to 80.
Q4. Do couples who get married at Chabil Mar also stay for their honeymoon?
Interestingly most couples do stay in Belize for their honeymoon as well. Following the celebrations, our newlyweds enjoy time alone at Chabil Mar, on private islands or jungle excursions that enhance their romance, where in Belize romance and adventure are on a collision course.
Q5. What romantic treats can you arrange for a couple's wedding night?
Candlelight dinner on the pier
Candelight dinner in the privacy of your Villa or on your Personal Veranda
Couples Massage
Q6. Can you give an example of the most romantic wedding you have organised?
Wow, that is such a challenge. With over 150 weddings having been celebrated at Chabil Mar, each has its' own romantic background. I believe photos tell the story
Thanks Larry!
See more details and start planning your wedding at Chabil Mar