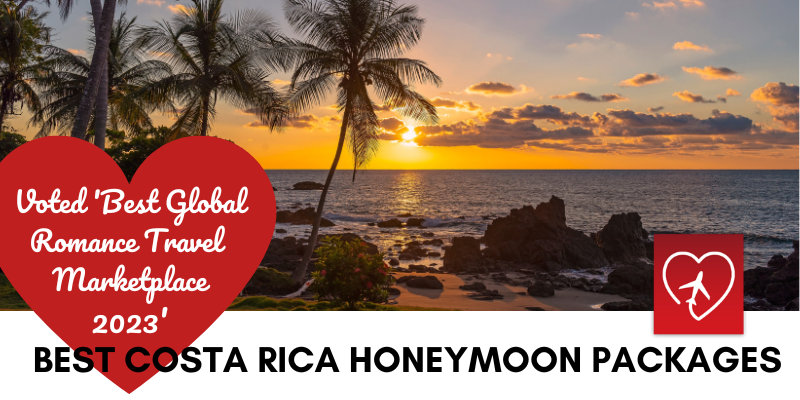 9 Unforgettable Costa Rica Honeymoon Packages
Are you looking for a honeymoon destination that is luxurious, romantic, and adventure-filled?
Look no further!
Costa Rica is the perfect choice to give you all of these qualities and more.
With its lush jungle backdrops... magnificent volcanoes... warm Caribbean beaches... and crystal clear lagoons teeming with exotic wildlife - there's something for every couple on their romantic getaway in Costa Rica.
We've rounded up nine amazing honeymoon experiences including recommended packages tailored to fit your dream vacation.
So pack your bags; it's time to explore this breath-taking country and make incredible memories together.
#1 Feeeeel the love of Costa Rican beaches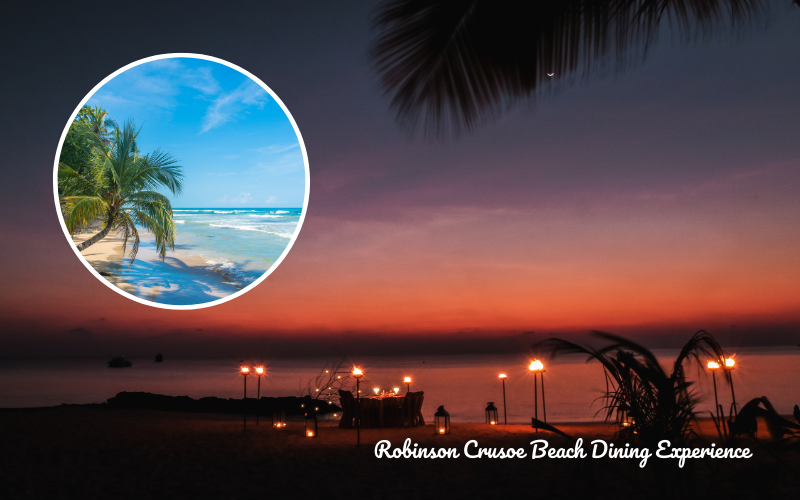 RECOMMENDED BEACH HONEYMOON EXPERIENCE
Embarking on a beach honeymoon in Costa Rica is a brilliant choice for any couple. With picturesque landscapes and glistening, turquoise waters beckoning all those who visit, Costa Rica is the perfect destination for those wanting to embrace the serenity of the ocean. Neither too over-the-top nor too laid-back, Costa Rica's beach experience treats honeymooners to an ideal balance of adventure and relaxation.

#2 Unlock the secrets of a cloud forest honeymoon in Costa Rica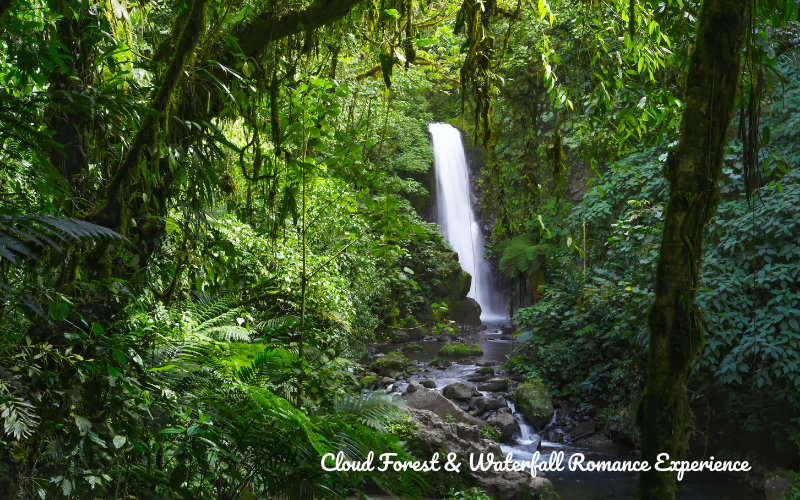 RECOMMENDED CLOUD FOREST & WATERFALL ROMANCE PACKAGE
Costa Rica's cloud forest and stunning waterfalls offer a real-life fairy tale romance experience. Nestled in the verdant Costa Rican rainforest, the La Paz Waterfall Gardens Nature Park boasts a myriad of breath-taking cascades, some of which are over 120 feet tall! The scene of crystal-clear water cascading down the lush green foliage is truly mesmerizing, and provides the perfect backdrop for a romantic moment. Take a stroll hand-in-hand through the misty cloud forest, surrounded by tropical flora and fauna, and admire the diverse wildlife, including exotic birds, butterflies, and jungle cats. It's a once-in-a-lifetime experience which will leave you feeling truly enchanted!

#3 Discover paradise with a dedicated romantic itinerary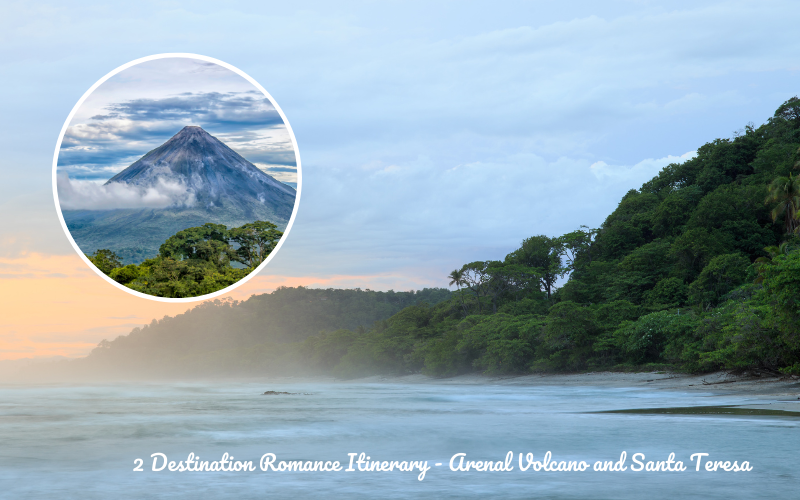 RECOMMENDED ROMANCE ITINERARY IN COSTA RICA
Discover the captivating charm of Costa Rica, where love is in the air. And indulge in the most romantic experiences with a dedicated honeymoon itinerary. Picture yourself relaxing on the picturesque beaches of Manuel Antonio National Park, with its crystal-clear turquoise waters and soft white sand. Awaken your senses with a romantic spa retreat in the heart of a lush rainforest. And no dreamy vacation in Costa Rica is complete without a visit to the awe-inspiring Arenal Volcano, where you can savour a sumptuous dinner while being mesmerized by the breath-taking views. Escape to paradise and create unforgettable moments with your loved one in Costa Rica.

#4 Get swept up in the romance of the rainforest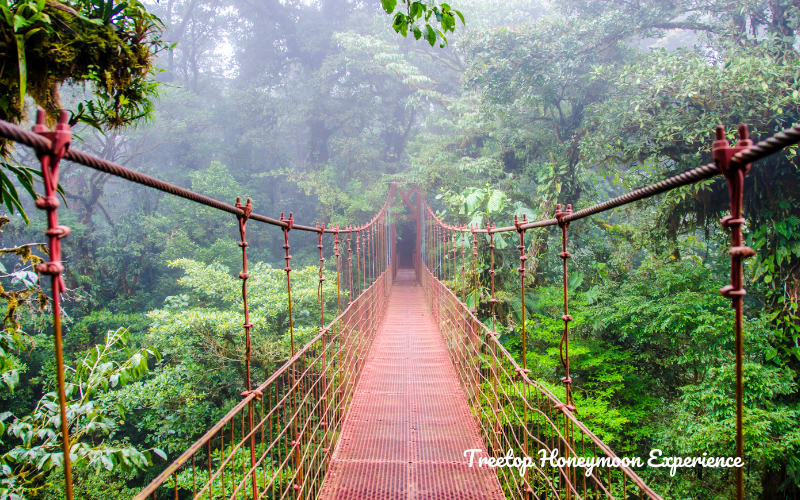 RECOMMENDED RAINFOREST ROMANCE PACKAGE
Picture this: you and your loved one cruising along the mesmerizing Pacuare River, immersed in the lush greenery of the rainforest. As you arrive at your luxurious honeymoon lodge, you can't help but breathe in the fresh, tropical air surrounding you. This is just the beginning of your rainforest romance in Costa Rica. Your days will be filled with adventurous hikes to hidden waterfalls and thrilling zipline experiences, but as the sun sets, you'll want to slip into something a little more comfortable for your treetop romantic dining experience. The panoramic views of the rainforest and delicious cuisine will have your taste buds dancing. This honeymoon is perfect for couples who crave adventure and romance.

#5 Witness nature's natural light show for lovers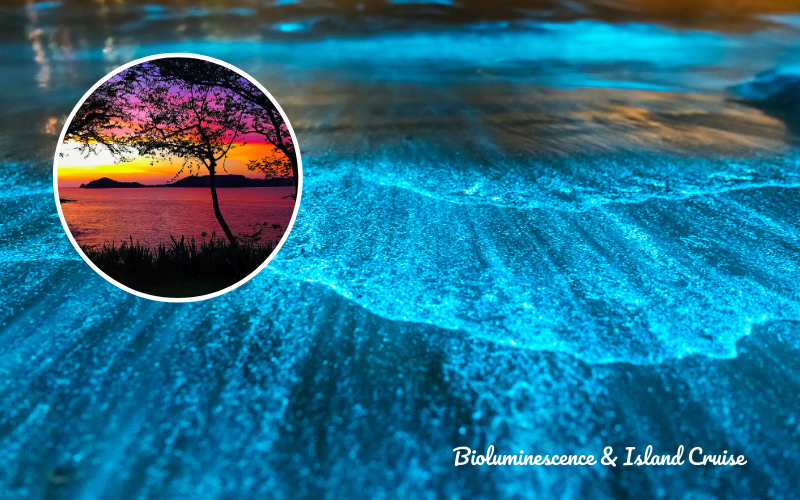 RECOMMENDED BIOLUMINESCENCE EXPERIENCE
Imagine sailing through the warm, crystal-clear waters of Costa Rica, hand-in-hand with your newlywed partner, as the sun sets on the horizon, leaving behind a trail of vibrant colours in the sky. Suddenly, your boat comes to a stop, and the captain announces that it's time to experience one of nature's most elusive phenomena - bioluminescence! As you look out over the water, you're greeted by a surreal world of glowing plankton that light up the ocean around you, casting a magical aura on your surroundings. This unique experience is just one of the many highlights of an island cruise honeymoon experience in Costa Rica, specially crafted for honeymooners seeking to explore the country's hidden gems.

#6 Discover your inner zen in the Costa Rican Jungle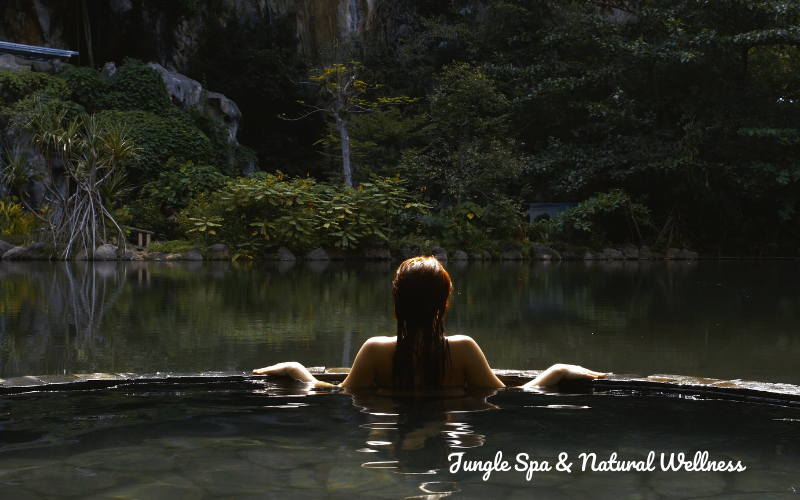 RECOMMENDED JUNGLE WELLNESS PACKAGE
Start your journey as newlyweds with an immersive wellness experience... in the heart of the jungle. Jungle wellness is a truly unique and holistic way to connect with your partner and with nature. From meditation in lush greenery to soothing jungle baths, the experience is unlike any other. Besides, what better way to start your married life than with rejuvenation of the body, mind and soul? Whether you're an adventure-seeking couple or simply looking for a serene escape, jungle wellness has something enchanting in store for you.

#7 Unleash your wild side on Costa Rican adventure for two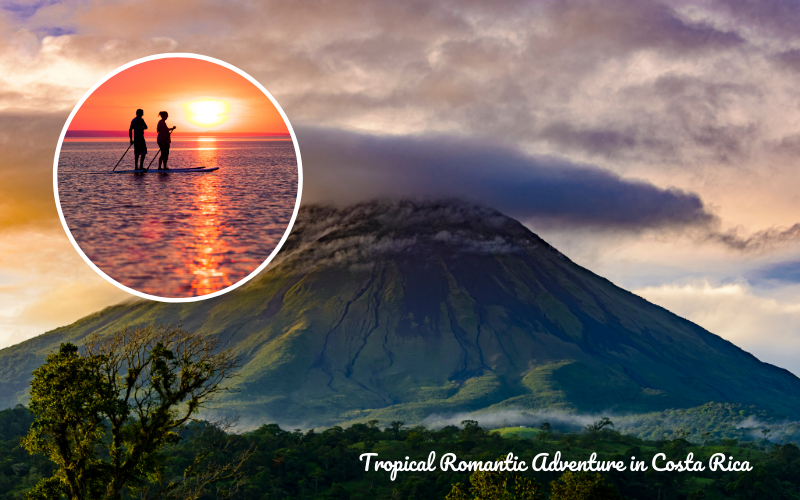 RECOMMENDED COUPLES ADVENTURE ITINERARY IN COSTA RICA
If you and your partner are looking for an adventure, Costa Rica might just be the perfect destination for you. Start your trip with an Arenal Volcano Horseback Riding Tour, where you'll be able to soak in the stunning views of the dormant volcano while horseback riding through the lush tropical rainforest. After that, head over to the Pacific Coast for some beach time and water activities like surfing or snorkelling. Make your way to Santa Elena and Monteverde for an enchanting cloud forest experience, filled with zip-lining, hiking, and exotic wildlife encounters. With a diverse range of activities and breath-taking landscapes, Costa Rica truly provides a thrilling and romantic adventure for couples.

#8 Get in sync with nature (and each other) with an eco-lodge escape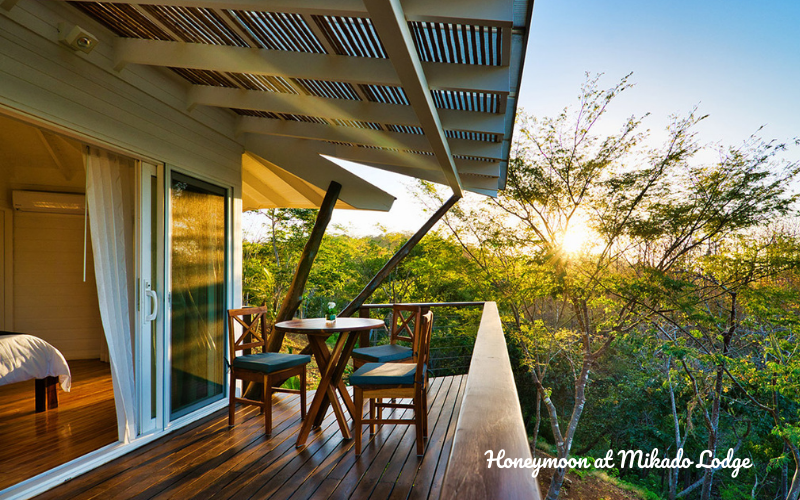 RECOMMENDED MIKADO LODGE HONEYMOON PACKAGE
Say goodbye to traditional resorts and hello to the eco lodge honeymoon in Costa Rica! Experience the true beauty of nature without sacrificing luxury as you and your significant other immerse yourselves in the lush rainforests, tranquil beaches, and breath-taking views of this Central American paradise. Wake up to the sounds of exotic birds, indulge in locally sourced cuisine, and embark on unforgettable adventures like zip lining, hiking to waterfalls, and surfing. With sustainability at the forefront, you can rest easy knowing that your romantic getaway is not only good for the soul, but good for the planet too.

#9 Unique culture experiences for couples in Costa Rica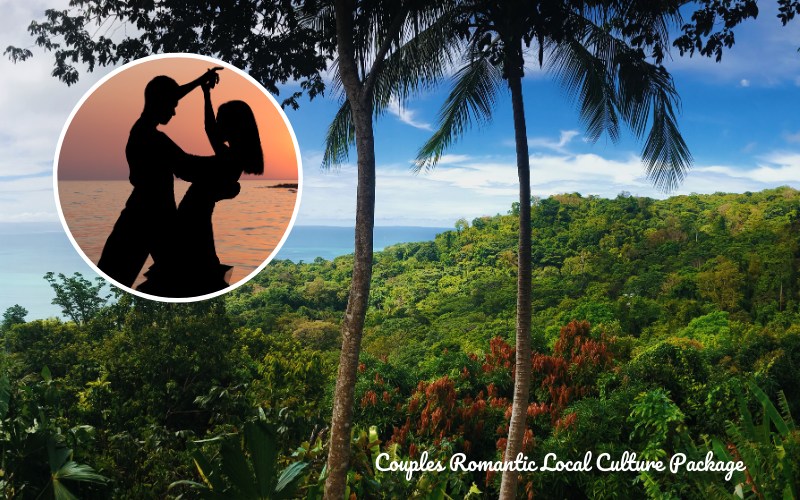 RECOMMENDED COUPLES 'LOCAL CULTURE' HONEYMOON PACKAGE
Looking for a romantic getaway that's both culture-rich and trendy? This is for you. Experience the unique culture of Costa Rica's indigenous tribes with a tour that takes you deep into their ancestral customs, and discover native medicinal plants that have been used for centuries by the region's inhabitants. And to top it all off, a private dance lesson awaits you and your partner, perfect for a night of intimate entertainment. Don't miss out on this inspiring and informative adventure!
Booking your dream honeymoon package in Costa Rica
Costa Rica is an amazing destination to explore, and for honeymooners it can be a true paradise. The country's incredible biodiversity and stunning landscapes make it the perfect spot, whether you are looking for adventure or relaxation.
With some careful planning, you can create a honeymoon that will keep you coming back year after year. And with so many wonderful things to see and do, the choices are practically endless. From ziplining through the rainforest to cruising down a river on a romantic sunset boat tour, there is something for even the most discerning travellers. No matter what type of honeymoon experience you choose, Costa Rica is sure to provide it all.
So why not begin your life together surrounded by beauty and adventure? For more ideas see all our recommended honeymoon packages in Costa Rica here. And when you book your trip with The Romantic Tourist, you can rest easy knowing that you're in good hands. We work directly with professional partners to ensure that you get the best possible experience and value for your money. So why wait? Book your dream honeymoon in Costa Rica today.