14 Secrets of Seduction from Around the World
Love is the language universally spoken by men and women all over the world.
However, if we travel across the globe we can find a fascinating and enchanting variety of romantic cultures and traditions just waiting to be discovered (and enjoyed) by new lovers.
We asked some of our most highly experienced Romance Experts to share with us their top secrets of seduction! So we can explore the many ways couples romance each other all over the world (and steal some of their best kept secrets for ourselves).
Here's 14 top tips for romancing your lover...
#1 SECRETS OF SEDUCTION FROM FRANCE | Be mysterious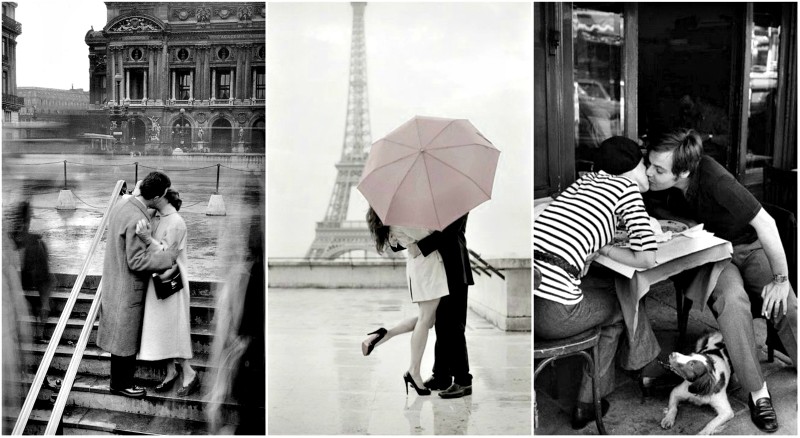 Karine Oriot from Hotel de Jobo says…
"Voltaire said that we must cultivate our garden. And French men and women try to prove worthy of this fine heritage by placing a huge importance on art and culture in their lives. It also influences the French a lot in the way we apprehend seduction. The French are curious... trying to find beauty in everything they see. But

the true birthplace of seduction in France is mystery

. It helps us create this little "Je ne sais quoi" to keep the other party interested and always guessing. The French don't immediately give away all the facets of their personality."
#2 SECRETS OF SEDUCTION FROM BALI | Channel cosmic energy every time you make love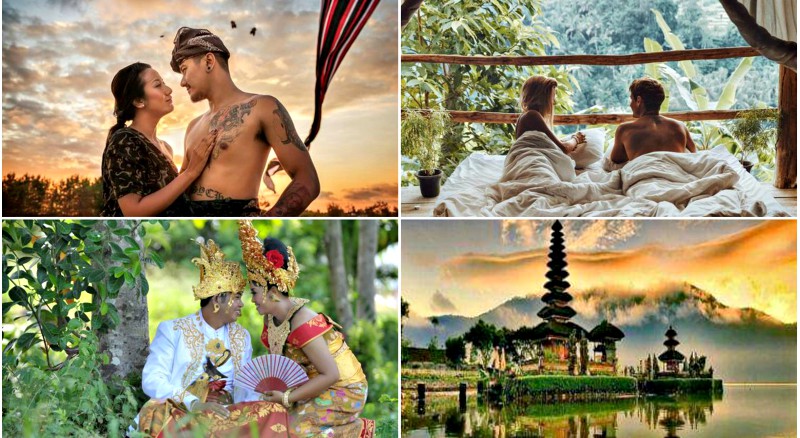 Yanti Lestari from Royal Tulip Visesa Ubud says…
"In most societies, when you make love, it is a very private experience between just you and your partner, and you don't pay much attention to the world around you… In Bali, however, things are different. Making love – uniting with your partner, takes a different meaning. First, (and this may make you feel a but uncomfortable), when you make love, you are never alone! Your love making involves not only both of you, but also the cosmic forces your action is unwittingly activating. Don't forget that you are a microcosm within the macrocosm. When you are in the act of making love, the god of love, Asmara, is also in the act with his beloved the goddess of the moon, somewhere over there. "
#3 SECRETS OF SEDUCTION FROM PERU | Give orchids and dance the salsa
John Dzurka from Guiding Peru says..
"Peru is a romantic destination for couples who are looking for a unique destination as our country's stunning landscape helps couples spark romantic moments. This South American country offers the perfect mix of relaxation and adventure, beaches and mountains, cities and jungles all with modern comforts and old-school romance. Enjoy the trip of your lives travelling through the Amazon rain-forest, dancing salsa in the capital city of Lima, or trekking to one of the Wonders of the World, magical Machu Picchu.





Instead of exchanging roses, the Peruvian tradition is for couples to opt for orchids – a flower native to our country. Orchids take precedence over long stem roses, which puts a distinctly Peruvian spin on romantic encounters. "
#4 SECRETS OF SEDUCTION FROM ITALY | Celebrate romance with good food and wine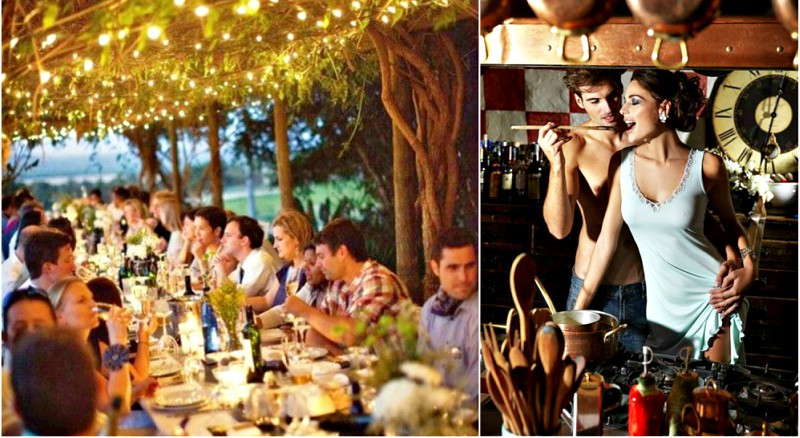 Gianluca Irrera from Cristallo Hotel Spa & Golf says…
"For the perfect alpine proposal, it doesn't get dreamier than proposing with a picnic at the glorious Vigna 1350 Cortina, thought to be the highest altitude vineyard in Europe. The famous 'Enrosadira', a natural light phenomenon whereby the evening sunlight reacts with the elements in the Dolomites rock, changing from pink to violet as the light recedes. The picture-perfect scene could certainly be the perfect way to follow-up a celebratory toast with chilled glass of locally produced wine.

Then, in Italy when there are weddings there are big lunches or dinners and that is common in the whole country. Then the groom and the bride should not see each other and the groom must not see the bridal dress. Moreover, we have a saying which is translated like this "If the bride is wet (because it is raining), the bride is lucky". Then the mother-in-law to be gives the bouquet to the bride as a present. After the ceremony, the driver who is carrying the couple must ring the hornet while driving. Also, never wear pearls and never give pearls as a present to brides."
#5 SECRETS OF SEDUCTION FROM THE PHILLIPINES | Express love without inhibition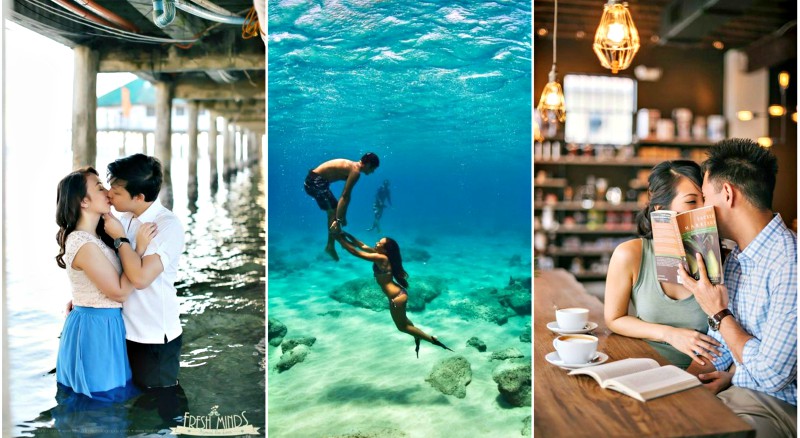 Jamie Deleña from Buri Resort & Spa says…
"Romance is a language that knows no language or race. And, if you know a Filipino, you would know that Filipinos are drawn to all things love, romance and the process of wooing. These are the traits that make Filipinos endearing; as we are most eager to love and express them without inhibitions. Whether it's to win a woman's heart, or rekindle a love lost, forgotten, and that has gone stale, the surest way to do so is to be reminded of what was, or what could be. It's not in the boldness of how one's passion or love is expressed. It's in the sincerity, the genuineness of each act or word.

For Buri Resort & Spa, this is most often expressed with a Romantic Dinner on the Beach, or dip in their private plunge pools surrounded by Flowers, candles, sipping champagne. All of these made special with each suitor's ways of expressing their devotion to their significant other – a gift, a letter, a life changing question. Similar arrangements yet different in every way. Because isn't that love? It's the same for everyone; same passion that drives, same love, same devotion yet different in every way. "
#6 SECRETS OF SEDUCTION FROM AUSTRIA | Keep romance traditional and have fun with a little bit of dress-up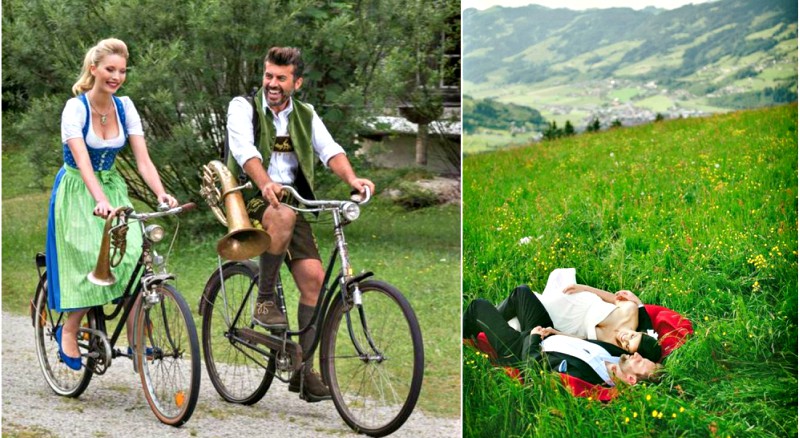 Sophie von Tresckow-Prem from Chalets HochLeger says...
"It is the scenic variety and nature as well as the small lakes and fabulous castle hotels that are romantic in Austria. Couples in Austria like to have a romantic dinner or to spend a romantic weekend in the stunning nature. Also, what is certainly romantic are the traditional Austrian costumes, which people really like to wear at any time. Austria is, most definitely, a land of tradition - crafts from the past are still practiced and festivals are celebrated, with couples who are going to be married dancing a romantic waltz at their wedding. The Edelweiss plant has also been traditionally used for love charms and as a symbol for demonstration of love and daring."
#7 SECRETS OF SEDUCTION FROM THAILAND | Light a love lantern and make a wish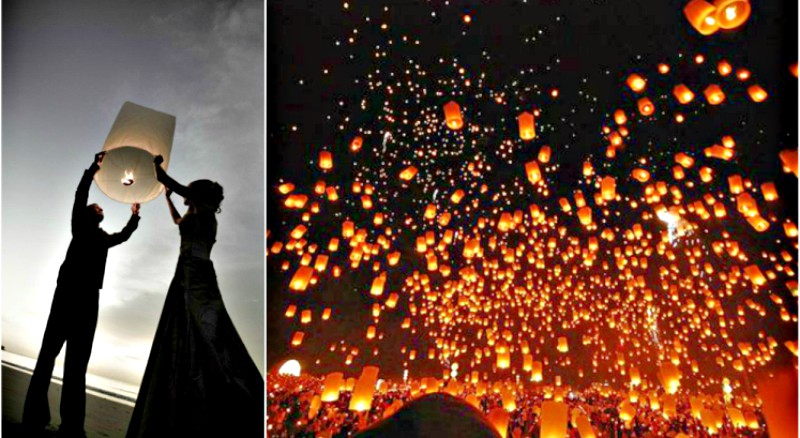 Holman Fong from The Dhara Dhevi Chiang Mai says…
"In Thailand for a man to say I love you to his lady is 'Pom Rak Khun,' and the other way round is 'Chan Rak Khun' for a lady to a man…. We have the delicious Thai desserts 'Tong Ip' and 'Tong Yolk', which are served to celebrate love and symbolise a sweet life together, especially during engagement. Also during engagements, seniors will offer the young couple some holy strings onto their wrists, meaning a long and happy life together.

Other ways couples are romantic in Thailand is to put their love message on 'Kom Loy', the Thai Lantern so their wishes will come true and we celebrate Loy Krathong, (sometime in November, based on the lunar calendar, which is similar to the western Valentine's Day), by couples floating a boat made from banana leaves and with candles down the river by the lovers. More traditionally in the old days, couples would be romantic by splashing about in the canal for fun or cooking together…."
#8 SECRETS OF SEDUCTION FROM CAMBODIA | Take your lover to the temple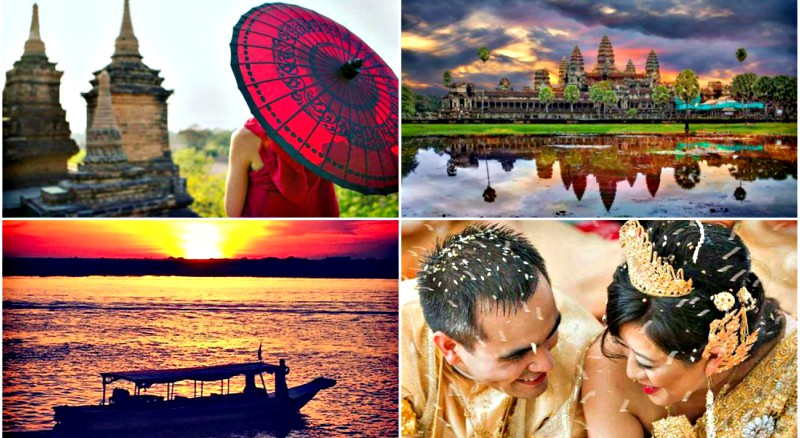 Mr So from Sala Lodges Hotel says…
"For Honeymooners and couples sharing their anniversary in Cambodia their celebration cannot be complete without a visit to the temple. The lake is also one of the best places for celebrating romance in Cambodia and lovers also exchange gifts such as Krama (scarf) and handmade jewellery."
#9 SECRETS OF SEDUCTION FROM RUSSIA | Prove your love or pay the price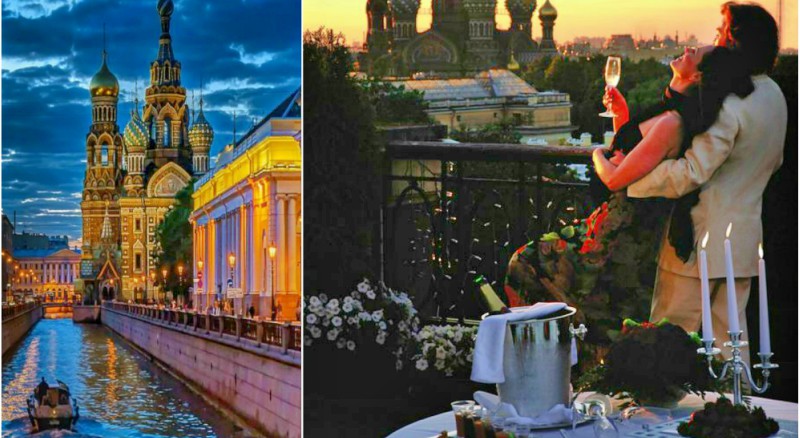 Uliana Krayneva from Belmond Grand Hotel Europe says…
"Prior to the wedding ceremony, the bride's family or friends pretend to steal her from the groom and he must pay a ransom for her return. When a groom comes for a bride, he must pay a symbolic ransom for her. The groom is accompanied by his friends who help him to get his future wife. The bridesmaids, on the opposite, make obstacles on the groom's way. Bridesmaids challenge the groom with various tasks, quests and quizzes before he can get his bride. It's just a great fun for both bridesmaids and groom's friends to enter a battle of wits.

For example, the groom is given a towel and asked to tie it up as hard as possible to symbolise the strength of his love. When it is done, girls request him to untie it as quickly as possible. It shows how quickly he will manage problems the couple may face in the future. One of the most loved tasks is saying compliments to the bride. While the guy is going upstairs, he should find one compliment per stair to get to his bride's floor. If he cannot pass the task set by girls, the guys must pay a "ransom" to go to the next stage, another test. It may be real or fake money, cookies, chocolates etc. Whatever the bridesmaids will accept."
#10 SECRETS OF SEDUCTION FROM COSTA RICA | Find a secret place to seduce your lover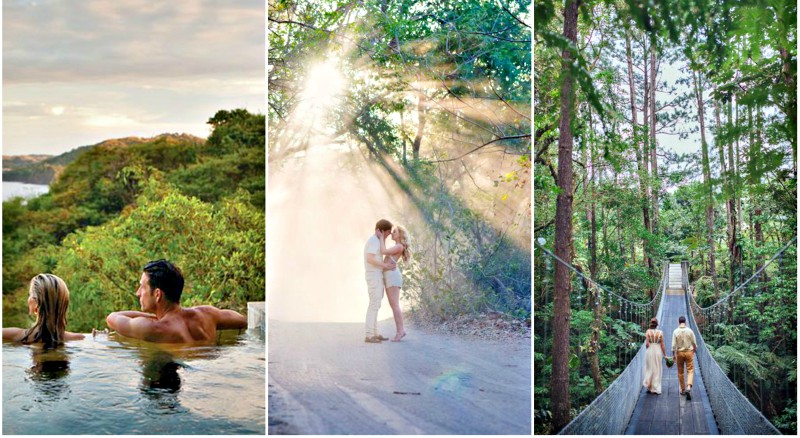 Dale N. Smith, from ANDAZ PENINSULA PAPAGAYO RESORT COSTA RICA says…
"In Costa Rica, Mother Nature will set the stage for the ultimate afternoon of seduction. Allow the Andaz Peninsula Papagayo's concierge to help you find the perfect place to experience the country's breathtaking natural scenery with your love. Imagine a magical hike through a pristine rainforest, followed by a gourmet picnic in a private spot with spectacular views of the waterfalls. With a little luck, you may have the natural swimming lagoon all to yourself. Pura vida lives in Costa Rica."
#11 SECRETS OF SEDUCTION FROM THE MALDIVES | Whisk your lover to a tropical island paradise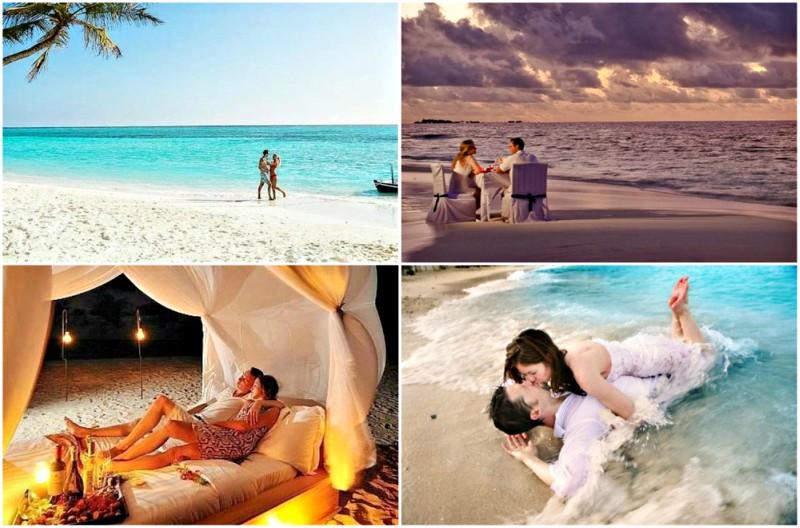 Ibrahim Mirnan from OUTRIGGER KONOTTA MALDIVES RESORT says…
"Maldives is without a doubt amongst the most preferred destinations for couples, honeymooners and lovers alike. This paradise of small tropical islands spread across the Indian Ocean, sets up the perfect atmosphere for love, romance and seduction like no other. Its endless views of the ocean, turquoise blue waters, white sandy beaches and coconut palm trees swaying with the wind is the ultimate getaway for romance. Outrigger Konotta Maldives serves as a haven for couples around the world who wants to rejoice in their love by offering a range of experiences such as exclusive wedding and vow renewal packages, romantic beach dining, sunset cruises, honeymoon amenities and romantic bed and bath decorations."
#12 SECRETS OF SEDUCTION FROM BOTSWANA | Be wild lovers and sleep out under the stars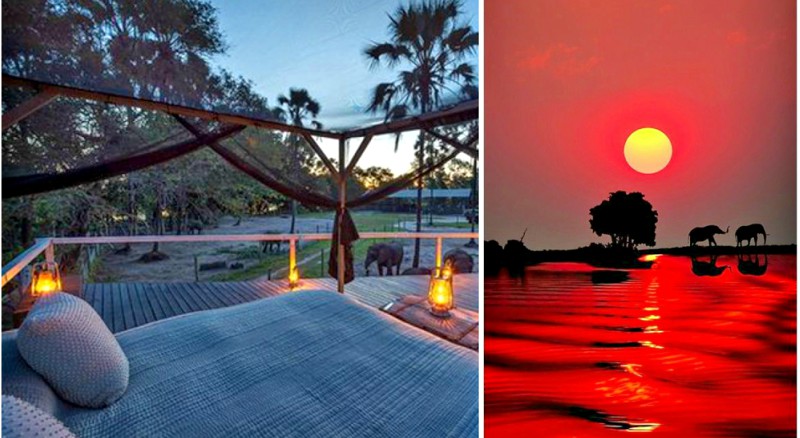 JAMES CURRIE from Abu camp, Wilderness Safaris says…
"There is nothing more romantic than watching wildlife from your own private tented suite in the middle of the African bush whilst enjoying an indulgent couple's spa treatment, or sipping champagne whilst relaxing in a candle-lit outdoor bath. At Wilderness Safaris Abu Camp in the heart of Botswana's Okavango Delta, the additional magic on offer is the immersive elephant experience where couples can interact with the renowned Abu Herd on nature walks or whilst gliding silently through the Delta channels on a mokoro (dug-out canoe). A private dinner for two and a sleep-out adventure in the Star Bed near the elephant boma provides an unforgettable experience."
#13 SECRETS OF SEDUCTION FROM CHINA | Take on the challenges love throws at you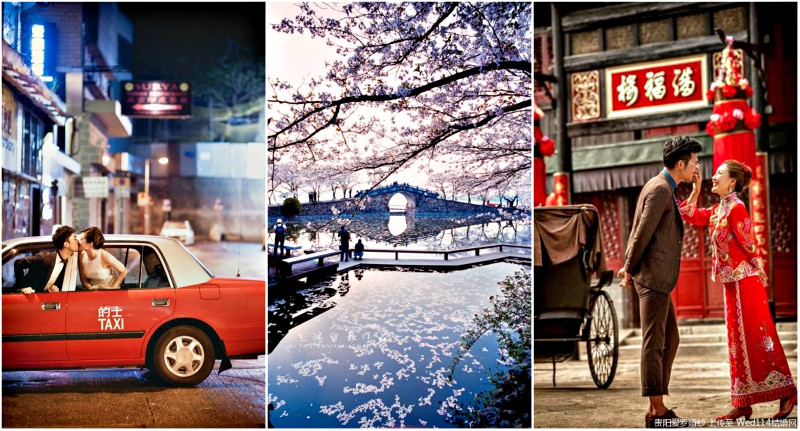 Elsa Yin from Fairmont Peace Hotel says…
"About Chinese romantic wedding tradition, I would like to share that in China before a couple get married the groom must find his bride's hidden wedding shoes before the ceremony which represents overcoming difficulties in the future life.

Since it first opened in 1929, the Cathay Room of the Fairmont Peace Hotel has been one of the premier fine dining locations in Shanghai, its intimate balcony has been the location for some of Shanghai's most romantic meals. The balcony fits only one table, for two guests, and gives diners a 270-degree view of Shanghai's most beautiful views — The Bund, the long arching bend of the Huangpu River and the stunning skyline of Pudong. The balcony was originally reserved for the private use of the hotel's founder, Sir Victor Sassoon, and remains an exclusive place that hosts only a few select guests each week. The balcony has its own butler and sommelier to ensure the highest levels of service while the Cathay Room's chef can prepare tailor-made menus featuring classic Chinese dishes, authentic Shanghainese delicacies or a menu of Western indulgences, each paired with the perfect grape. For guests who want the evening to be even more memorable, the balcony can be decorated to suit the occasion and diners can choose to be serenaded by a violinist or any other musical entertainment they desire."
#14 SECRETS OF SEDUCTION FROM BELIZE | Keep feeding the fires of passion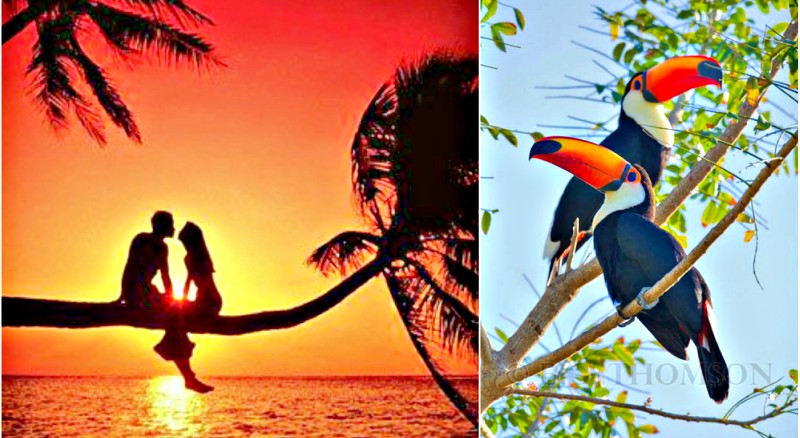 Amy Myers from Mariposa Jungle Lodge says…
"In Maya Culture when a man wants to propose, he must leave firewood at the woman's front door for seven months. If she accepts the wood, she accepts the man. Some of our guests have surprised their future fiancée by going down-on-knee and proposing with a ring presented on top of Ca'ana, the highest Maya temple in Belize at Caracol.



Witty thought: The national bird of Belize is the Toucan, so Belize/Mariposa is the place where "two can" express their love (wink)!"
To find out more about the amazing romantic experiences we can offer, get in touch with one of our expert Romantic Consultants at The Romantic Tourist, we'll be more than happy to help you find what you're looking for.