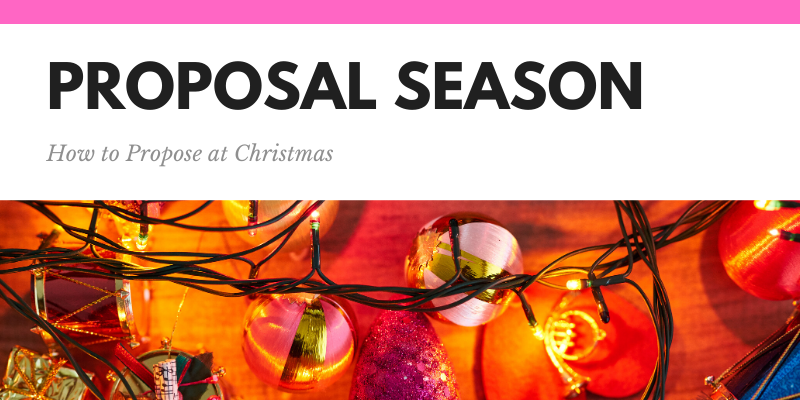 How to Propose at Christmas
The festive season is almost upon us; a season of glitz and glam, and sparkle and magic.
But it's not just the twinkling fairy lights, the glassy baubles that decorate the trees, or the sequinned party dresses of late night soirées that that make everything glitter and shine... For Christmas is also the most popular time of year for popping that all important question in a perfect proposal, and saying those wonderful words, 'Will you marry me?'
Averaging at around 40% each year, over a third of marriage proposals happen over the Christmas period. In fact, Christmas Eve is the most popular day of the whole year for proposals, with New Year's Eve not far behind – 'tis most certainly the season to be jolly! Now the clocks have gone back and dark nights and cold weather begin to properly kick in, here's some inspiration to help you make the perfect Christmas proposal and make sure the answer you get is a BIG FAT YES!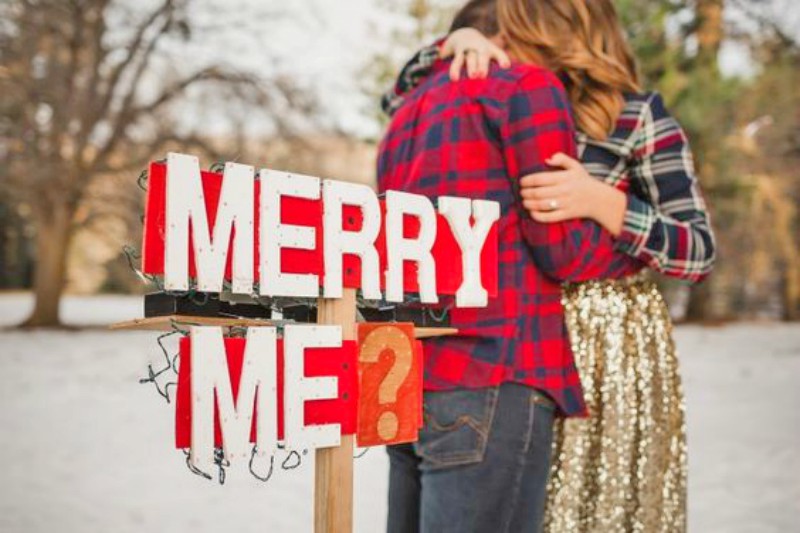 15 Christmas Proposal Ideas...
Hide the ring in a mini Christmas stocking
Pop the question in bed on Christmas morning
With decorations on the tree
On Christmas Eve
The classic hide it in a big box surprise
At a Christmas party
By a famous Christmas landmark
In the park in the snow (weather permitting)
Over Christmas dinner
On a romantic horse and carriage ride
Sing your Christmas proposal with the help of some carol singers
Write it in Christmas lights
Dress up as Santa
On the ice
Say it without words as the ultimate Christmas charade
And some final tips on how to pop the question...
The first four words – 'will you marry me' – are in the bag already. Now, jot down some of your deepest and strongest feelings for your partner. Don't know where to start? Ask yourself: what is it that made you fall in love in the first place? And try to swerve the obvious clichés by thinking about the things that make you unique as a couple.
In public or private?
That will really come down to the kind of partner you have. Have a really good think about what your beloved will look back on with fondness for years to come. To be blunt, if your beau can be painfully shy then they probably won't appreciate something too big. The wallflower type of character may prefer a private, more intimate setting: perhaps a place with significant memories of their childhood, or a secluded holiday spot. On the other hand, if your beloved is an extrovert then they might be thrilled to see themselves on a big screen amid grinning faces at a busy event, or in the middle of a packed restaurant which has just fallen silent.

For further inspiration see our top recommended proposal packages and experiences.