6 Romantic (and Yummy) Ideas for Pancake Day
Whether you call it Pancake Day... Shrove Tuesday... or Mardi Gras, it's here today!
Which means couples and families around the world will be reaching for the eggs, flour and milk to celebrate, and indulge in some deliciously simple yet indulgent treats.
And if you're looking for some pancake day inspiration (beyond the classic lemon and sugar topping) we've got you covered.
Below we've put together some great ideas to make this year's Pancake Day a little more romantic... including our headlining pancake recipe direct from top chef Mike Potts which really takes pancakes to the next level! This is what you need if you're looking to impress or make pancake day a date night to remember. Enjoy!
#1 THE SHOWSTOPPER - By Head Chef Mike Potts from Karma St. Martins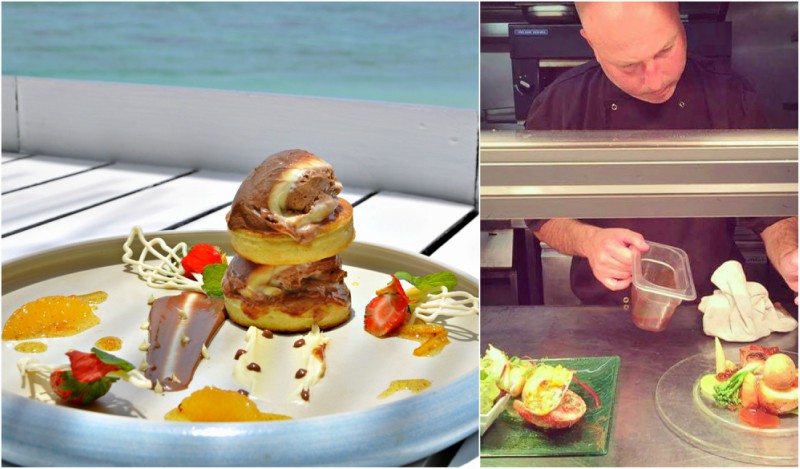 First make your pancakes...
INGREDIENTS  100 g plain flour  2 eggs  300 ml semi-skimmed milk  1 tbsp sunflower oil or vegetable, plus extra for frying  pinch salt
METHOD
1. Put the flour and a pinch of salt into a large mixing bowl and make a well in the centre. Crack the eggs into the middle, then pour in about 50ml milk and 1 tbsp oil. Start whisking from the centre, gradually drawing the flour into the eggs, milk and oil. Once all the flour is incorporated, beat until you have a smooth, thick paste. Add a little more milk if it is too stiff to beat.
2. Add a good splash of milk and whisk to loosen the thick batter. While still whisking, pour in a steady stream of the remaining milk. Continue pouring and whisking until you have a batter that is the consistency of slightly thick single cream. Now leave the batter for 30 mins to rest.
3. Heat the pan over a moderate heat, then wipe it with oiled kitchen paper. Ladle batter into the pan, tilting the pan to move the mixture around for a thin and even layer, then leave to cook, undisturbed, for about 30 secs. If the pan is the right temperature, the pancake should turn golden underneath after about 30 secs and will be ready to turn.
4. Holding the pan handle ease a fish slice under the pancake, then quickly lift and flip it over. Make sure the pancake is lying flat against base of the pan with no folds, then cook for another 30 secs before turning out onto a warm plate. Continue with the rest of the batter, serving them as you cook or stack onto a plate.
Make your marbled chocolate mousse...
INGREDIENTS  250 ml whole milk  3 medium eggs, separated  50 g caster sugar  60 g cornflour  1 tbsp unsweetened cocoa powder  few drops of lemon juice  130 g icing sugar  150 g at least 70% cocoa solids dark chocolate, broken into pieces  200 ml double cream
METHOD
1. Begin by making a pastry cream. Warm the milk in a large saucepan over a medium heat. Whisk together the egg yolks and sugar in a bowl until pale, then stir in the cornflour and cocoa powder. Slowly pour in the warm milk a little at a time until it is all incorporated.
2. Return the mixture to the pan and place over a medium-high heat, whisking constantly to prevent the eggs from curdling. Stir until it thickens and bubbles, then use a spatula to scrape it into a clean bowl. Cover with cling film touching the surface of the cream to stop a skin forming. Set aside to cool.
3. Pour the egg whites, lemon juice and a pinch of salt into a stand mixer and beat to stiff peaks. Continue at a fast speed, slowly adding the icing sugar until glossy.
4. Meanwhile, place the chocolate into a heatproof bowl and set it over a pan of barely simmering water to melt, then remove from the heat.
5. In a separate bowl, whisk the whipping cream until light and fluffy. At this point you should have four bowls of different ingredients.
6. Loosen the pastry cream by stirring with a spatula. Stir the melted chocolate into the pastry cream. Clean the spatula and carefully fold the whipped cream into the egg whites. Fold half the white mixture into the chocolate mixture, until completely mixed, taking care not to lose too much air.
7. Put a couple spoonfuls of the chocolate mousse in a serving bowl, followed by a few of the white mixture. Use the spatula to mix and marble everything together. Continue adding and mixing, leaving some unmixed darker and whiter parts all over. Allow the mousse to set in the fridge for 1 hour before serving. It will keep in the fridge for 2 days.
Make your orange confit...
INGREDIENTS  3 oranges  300 g caster sugar  300 ml water  50 ml Cointreau
METHOD
1. Peel and finely slice oranges. Place them in the pan and fill up with cold water until covered. Bring to the boil. Take of the hit and drain. Repeat the process 2 more times.
2. In a separate pan place sugar and water and heat until all is dissolved, stirring frequently. Add oranges and simmer for further 30 min.
3. Set aside and allow to cool slightly before adding the liqueur.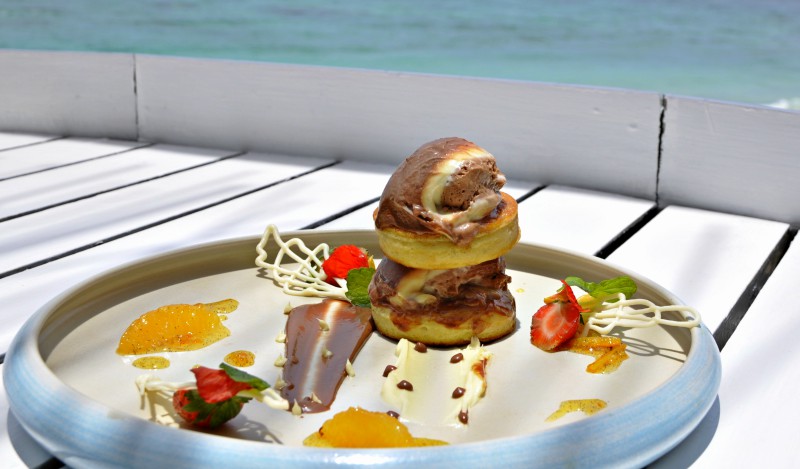 Finish the dish...
Set a warmed up pancake on a plate. Place a dollop of chocolate mousse onto it and roll gently. Finish off by drizzling warm orange confit over the dish.
Enjoy and take a bow!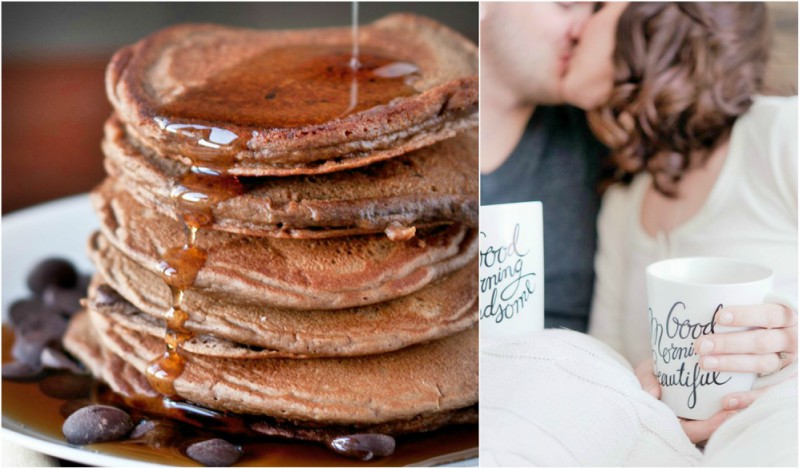 "All you need is love. But a little chocolate now and then doesn't hurt." ― Charles M. Schulz
Perfect morning or night these pancakes are both sexy and comforting.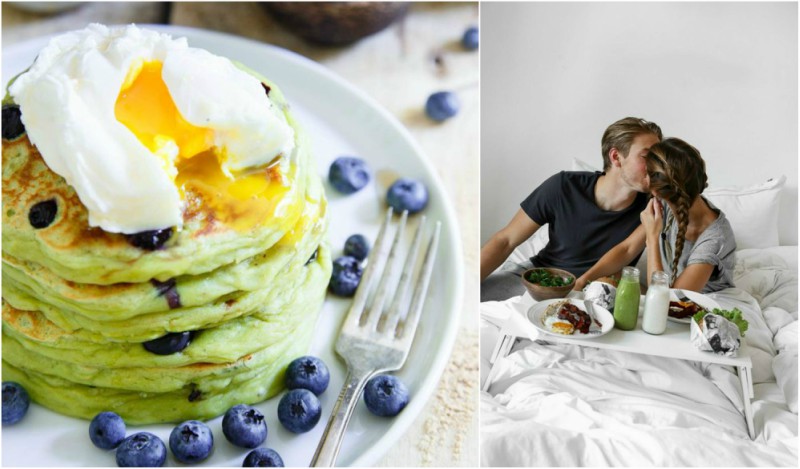 "Food is symbolic of love when words are inadequate." —A lan D. Wolfelt
These are great breakfast-in-bed pancakes that show you're not a lazy lover.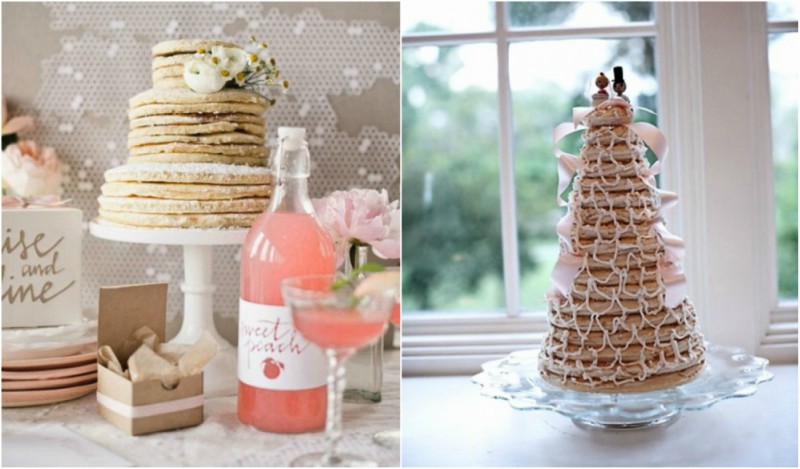 "The difference between an ordinary marriage and an extraordinary marriage is in giving just a little 'extra' every day, as often as possible, for as long as we both shall live." - Fawn Weaver
Always amazing to see how creative couples can be with their wedding cake. Please invent a way to taste things online now!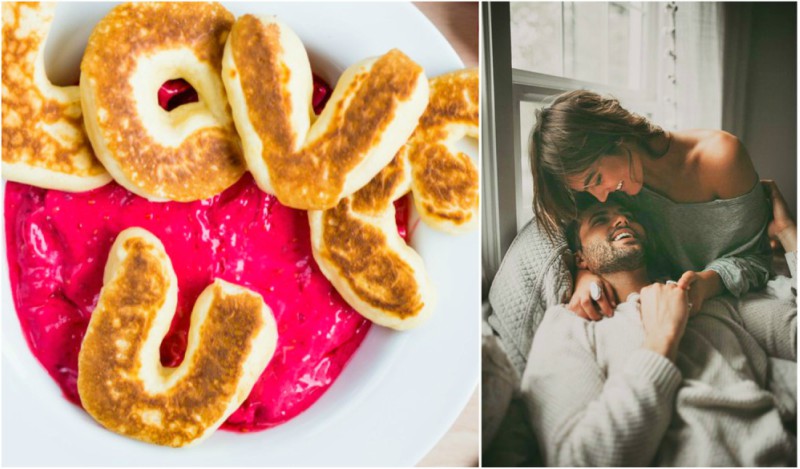 "You don't love someone for their looks, or their clothes, or for their fancy car, but because they sing a song only you can hear." —Anonymous
Personalised anything is always perfect. Never stop this. Ever.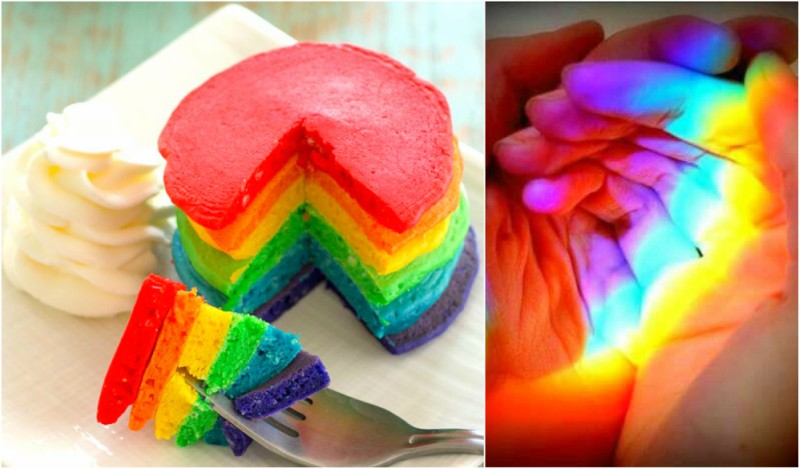 "Love was a feeling completely bound up with color, like thousands of rainbows superimposed one on top of the other." – Paulo Coelho
Rainbow cakes (pan - or otherwise) are happiness on a plate.
Happy Pancake Day Everyone xx

For weekly tips, recommendations and special offers for all things romance and travel ***SIGN UP HERE.