What Men Really Want - Romantic Gift Ideas
Men, it has been said, are simple creatures.
Complicated scheming, drama and detail are rarely what interest them when it comes to romance. Instead, they prefer clear signals, relaxed plans and a healthy dose of loving affection.
So, with Valentines Day fast approaching this 14th February we thought this was perfect timing to explore what men really want when it comes to romance.
And give you some practical ideas on how to show the special man in your life just how loved and appreciated he is.


#1 SAY IT WITH GREAT FOOD
As the famous saying goes, the sure-fire route to a man's heart is via his stomach and in our experience, this is pretty spot on.
Get his Valentine's off to a great start and make him to a delicious breakfast-in-bed filled with his favourite foods and a few indulgent treats. Depending on whether your man has a sweet tooth or whether he is firmly committed to his savoury snacks, here are a couple of great breakfast ideas that are not only scrummy but are also perfect for adding some creative personalised touches to ensure this a breakfast-in-bed that says, ''I love you! (and I know you love your food).'
Romantic breakfast-in-bed for the sugar lovin' man in your life

If your man loves his sweet treats then this breakfast idea is a guaranteed winner. Mini chocolate chip muffins, sticky iced doughnuts, warm butter and syrup covered pancakes and a pop of fresh, juicy raspberries – all beautifully presented as a special morning message of love. The best thing about this recipe is the opportunity to have some fun and personalise his Valentine's breakfast however you wish. Swap out any ingredients as needed to fill the plate with your man's all-time favourites, spell out your own special Valentines message - and if you're planning a lazy morning in bed involved why not go large with a breakfast-in-bed platter to keep you going til noon.
Valentine's breakfast-in-bed for savoury toothed tigers

Pizza is delicious at any time of the day so we love this breakfast-inspired recipe which is super easy to personalise by simply adding your man's favourite breakfast food toppings: think eggs, bacon, sausage, avocado, chilli, tomatoes, black pudding, and of course lots and lots of cheese…Yum! For a real Valentines treat make a simple heart-shaped pizza dough by mixing flour and water, and seasoning with salt, pepper and herbs. Cook your base for 10 mins in a hot oven, turning once before taking out and adding the tomato sauce and your specially selected 'Valentine's Pizza' toppings. Return to the oven until the cheese starts to bubble and the crust starts to brown, then serve in bed. Everyone in going to want a slice of this breakfast pizza action.
Perfect Present: Book a Romantic Break with Romantic Dinner included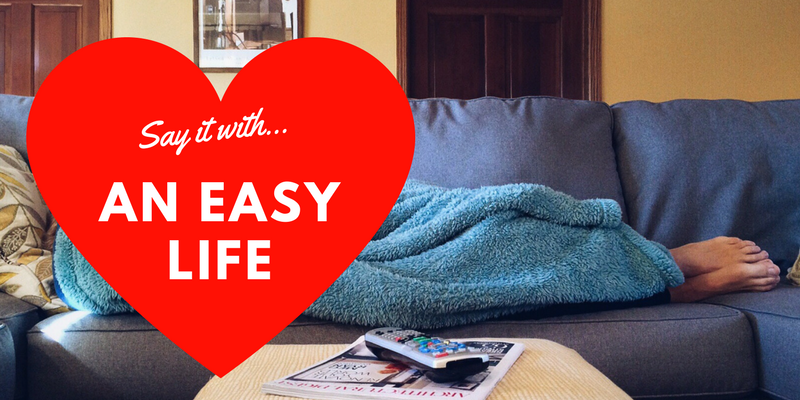 #2 LET HIM HAVE AN EASY LIFE (JUST FOR TODAY ANYWAY)
Most of us are inclined to take the easiest option whenever there is one – and don't mistake this for a criticism because there is nothing clever about making things more difficult than they need to be! That said, it is a sad truth of modern day living that our weekends are often no longer reserved exclusively for rest and relaxation, and 'taking it easy' is a luxury that many time-poor adults rarely can afford. Many of us now regularly work 6 or 7 days a week, with technology keeping us forever switched on to our work and our 24/7 culture of accountability. How many of us, hand on heart, can say we never check our emails when we wake up at 3am for a wee?
Give him a proper day off
Taking a proper day off is more important and special in 2022 than ever before.
Remember a time when Sunday really was a day of rest? When Sundays were a day for switching off from work to focus on family and hobbies: a day when offices were closed and the shops didn't open, a day when kids moaned endlessly of their boredom and grown-ups appreciated an enforced weekly pause of activity. Why not recreate a seventies' style Sunday this Valentine's Day and turn off your devices to treat your man to a day of doing nothing?
Create a digital-free sanctuary
A top idea for giving your partner a taste of the easy life this Valentine's Day is to set up a romantic snug in the garden (weather permitting) where you can relax together in the fresh air. Create a special romantic ambiance with some solar powered fairy lights and lots of blankets, bringing him a constant supply of his favourite snacks and maybe a little tipple.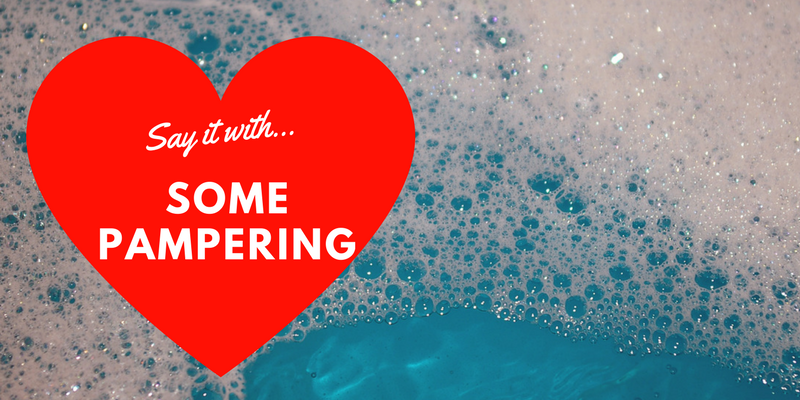 #3 GIVE HIM SOME ATTENTION & PAMPERING
It is a huge, enormous myth that only women like to be pampered! There is nothing men like more than being spoiled with affection and pampering, especially when it comes from their partner. As with everything you do this Valentine's Day it is important to think about the things your man enjoys and the type of pampering that he responds to.
A bubble bath for boys
Women hold an unfair monopoly when it comes to relaxing in a sumptuous, hot bath filled with fragrant bubbles. So why not let your man in on the secret this Valentine's Day and treat him to one of life's great pleasures. To create a perfect man-friendly bubble bath remember to not let the water get too hot and spend time carefully choosing the bath foam. Perhaps he has a favourite aftershave or you could select a relaxing / uplifting / seductive scent depending on the mood your looking to create. Light some matching fragranced candles around the bathroom and make sure you have a couple of freshly laundered, super soft towels ready for when he gets out because there is nothing less relaxing than searching for a clean towel as you drip all over the carpet!
For a great Valentine's Day gift, you could also get him a luxury selection of men's skincare products and even some grown-up bath tools (read: toys). You can then leave him to enjoy his new gifts as he catches up on some valuable he-time or offer to get involved in trying out his new treats by giving him an invigorating back scrub or washing his hair.
Give him a massage
If your man is firmly a shower-only kinda guy then a foot massage or back rub are other great ways to give him a bit of pampering. Stock up on the massage oils and treat your man to 30 minutes of bliss as you smooth and pummel away his aches and pains and maybe even tickle his fancy!
Perfect Present: Book a Romantic Break with a pampering Spa Experience included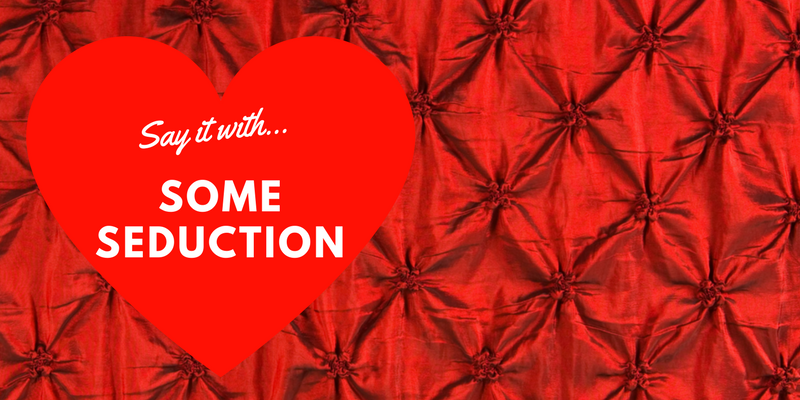 #4 A LITTLE SEDUCTION
Be sure to include a little seduction in your plans if you want to really make his day special. Romance is important when it comes to celebrating your man on Valentines' Day. To make 2022 a Valentine's Day he'll remember take the romantic lead and sprinkle his day with plenty of seductive surprises.
Start his day with the promise of seduction
It is rare woman who after having children still has the time each morning to select matching underwear and not let her husband see her without lipstick. In real life, mornings are often much more about fumbling around in the dark, trying to find a clean pair of knickers and to desperate not to turn the light on and wake up the kids - occasionally even giving them a quick sniff just to reassure us of their freshness. And where we once may have sneaked off to the bathroom to reapply a touch of concealer and lip-gloss before our partner woke up, sleep is now far too precious a commodity to give up for anyone who's over 18 and not paying us!
So now we've set the scene for the less than romantic reality of everyday family mornings, it should be easy to see ways in which you can seductively shake things up this Valentine's Day. Imagine his surprise when he wakes to see you slipping into some sexy, new bra and knickers, or perhaps an old set he bought for you and which has spent the last few years stuffed at the back of the drawer (labels possibly still attached). Imagine his smile as he then watches you spritz yourself with your favourite perfume and alluringly applying your lippy before bringing him up a delicious breakfast-in-bed. This a Valentine's Day wakeup call that promises a day of seductive treats and surprises.
Don't shy away from PDAs (Public Displays of Affections)
If you're one of the many couples for whom PDAs seem to have got fewer and far between the longer you've been together then you're not alone. And whilst teenage songfests at the bus stop are probably not appropriate and might unnecessarily embarrass your kids / neighbours, making an effort to be more affectionate in public is great way to show how proud you are to be with your man…and just how much you still fancy him. Have fun with it and give his bum cheeky stroke, give him a quick flash of that gorgeous bra you put on this morning and find excuses to stand a little closer to him than you usually do.
And finally…
Make time to make love.
Perfect Present: Book one of our Passion Thriller Romantic Breaks
Have a great Valentine's Day x
And SIGN UP HERE to receive our weekly tips, special offers and recommendations for all things Romance & Travel.