Why Do I Need a Wedding or Event Planner?
Every important event needs planning. And if you're dreaming of having a romantic event overseas, you want to be sure that your special occasion is going to be remembered as a success. This is where destination wedding planners enter the scene. These gurus can make sure that your wedding is talked about for years to come – for all the right reasons.

A successful event
Before you ask the question, 'do I need a wedding planner?' perhaps you should be asking, 'what I need to do to ensure the success of my wedding abroad?' Every country on the planet has its own idiosyncrasies and annoying bureaucracies. And, unless you understand all of these, you'll see that it's one thing to imagine a romantic wedding in a foreign country, and quite another to transform this dream into a reality.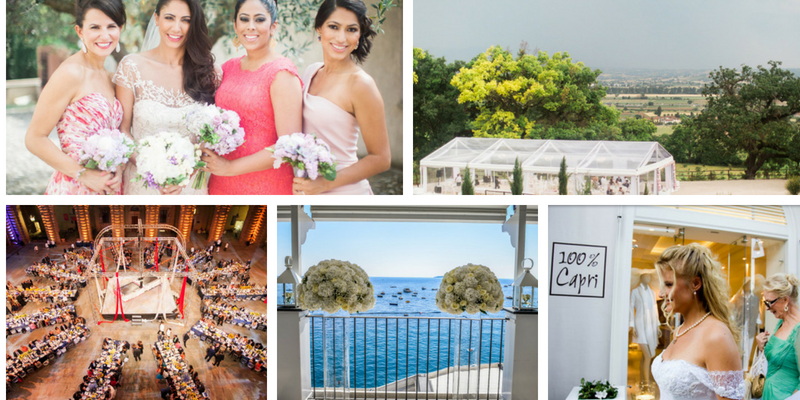 What are event planners?

Event planners are the professionals who make the magic happen.
Whether you're thinking of renewing your vows, holding your wedding or hosting any other romantic celebration overseas, you will find that hiring a specialist wedding or event planner will make your day a whole lot easier. You'll be able to enjoy yourself and concentrate on your partner instead of worrying about whether the caterers will turn up and carry out your wishes, or whether the taxis have arrived at the airport to transport your guests to your special occasion, among other concerns.
Nothing beats local knowledge
Local knowledge is an excellent resource for designing any celebration, and this applies to anyone planning to get married overseas. From the moment you were engaged, and the sparkly ring was put on your finger, you've been dreaming about having a wonderfully romantic ceremony in a perfect destination. Excellent. Then the nagging questions will start to creep in and your happy joyous event could be marred by lack of local knowledge. This is where the services of a wedding planner will prove to be invaluable.
These wonderful wedding professionals know how to deal with the local bureaucrats, to make sure that you have the right documentation to get married in your chosen country. Local wedding planners know everyone – they make it their business to understand how to make events run smoothly.
This means that any potential problems with:
Transport
The hair and make-up artists
The caterers
The florists
The entertainment
The PA system
The registration
Your guests' accommodation
Local paperwork for the ceremony
Why not let all of this (and the stress that goes along with it) be dealt with by a dedicated planner? Then all you have to concentrate on is enjoying your celebration.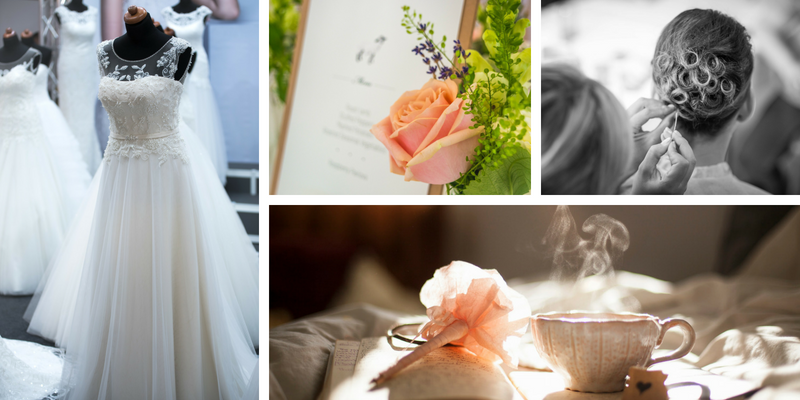 Working together

If you've decided that you want to get married in Italy, for example, and the 21st Century Bride Survey discovered that this country is in the top 10 of 'most popular overseas wedding destinations,' then you might want to engage the services of the multi award winning Italian Event Planners. Their job is to make life easier for you so that you can focus on the joys of the event itself and not the mundane preparations. The wedding planners will work with you and make suggestions based on their local knowledge and expertise. You'll soon find that one of their skills is to suggest some of the most magical destinations within their country. The Italian Event Planners have partnerships all over Italy, so you may find that if you follow their suggestions you'll be getting married in a magical medieval 'palazzo' or you can enjoy a beach side wedding on the Amalfi coast. It's the planner's role to fulfill your wishes and make suggestions, you'll only be limited by your imagination.
The wedding planners know about all of the secret destinations in their country, the ones that are never advertised. These'll look stunning on Instagram and will provide you with an idyllic location for one of the best days of your life. Understanding their clients is something the Italian Event Planners take extraordinary pride in.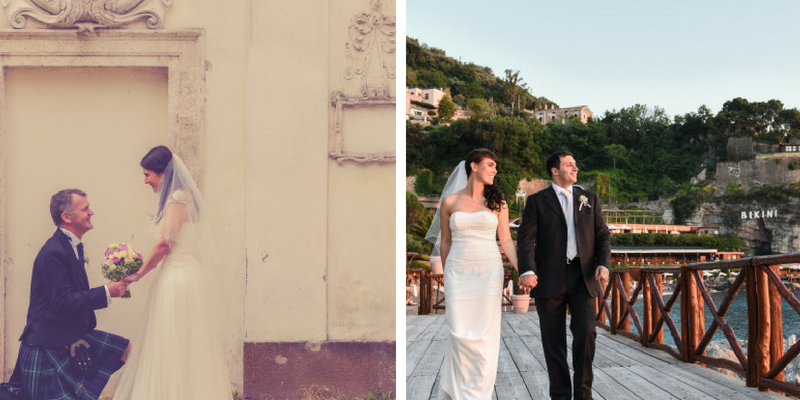 Making a start
The first thing to do is draw up a budget, be realistic, and then present this to your wedding planner. This will give them an idea of what type of wedding they can provide for you. You might be sitting at home going through pricelists for overseas weddings and think you've got everything covered, think again. Wedding planners are ideally placed to negotiate deals on your behalf. After all, it's in the respective venue's interests to provide the best possible service to the wedding planner – they'll want the repeat business. If you're negotiating as an individual you mightn't be able to secure such a beneficial deal.
Unique event
Bearing in mind your wishes and budget, the planners will then be able to tailor a unique experience for you. They will be aware of all the best local suppliers and they'll also be able suggest any extra treats that'll add a flourish for your special day. They'll also be able to suggest some exquisite stationery for our invitations as well as organise unique favours as your guests' mementos of the special day.
So, should you wish to marry in Sri Lanka, your wedding planner will be able to add a touch of class to your event with the addition of local dancers or even an elephant. Renewing your vows in Rome? You'll be able to use the fantastically beautiful Villa Borghese, for your unique and romantic ceremony. A wedding planner can open doors that otherwise might remain closed if you try and organise your destination wedding yourself.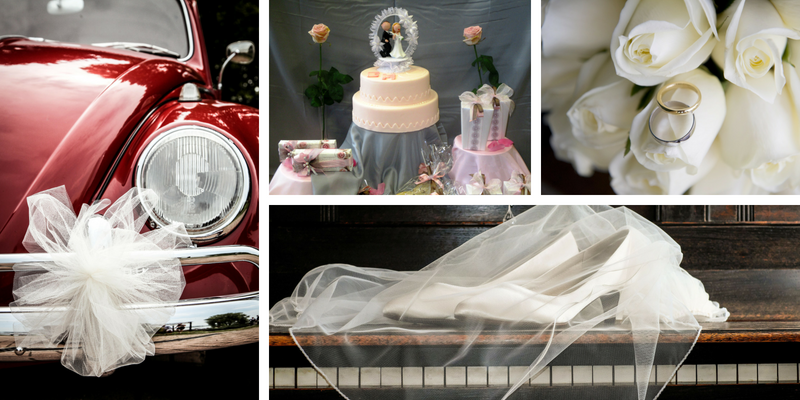 Calming your nerves
Everyone is nervous before their own celebration. Can you imagine your stress levels if you haven't organised the correct paperwork for the legal ceremony, and find that you can't get married because you've missed out a single, essential, document? By using the services of the professionals all you'll have to cope with is the anticipation of the event and nothing else. Your anxiety levels will be reduced, and you can simply concentrate on your happiness. If the most that you have to worry about is your mother's hat – then the wedding planners will have done their job.
An event with a difference
If you've always hankered after an unconventional ceremony, the planners will be ideally situated to help your dreams of an unusual destination wedding come to fruition. You won't necessarily know who the right people are to contact should you wish to hire an upmarket yacht for an intimate celebration in the middle of the Mediterranean. Whether it's a junk in the China sea, an historical castle in Europe, event planners can make your dreams come true.
The celebration
Once you've sorted out your budget, the plans can go ahead. The colours that you choose for the ceremony, the type of food that you want to have, how many people you want to cater for, the decorations for the event – all of the thousand and one decisions that have to be made will flow far more smoothly with the suggestions and advice of your local wedding planner. While the florists, the caterers, and the transport are all organised by your specialist wedding coordinator, your most serious anxiety will be does your suit still fit or is your outfit still stunning. You'll be the magnificent and calm swan swimming on the surface, the planners will be working furiously behind the scenes to ensure that all goes to plan. Effortless enjoyment is the aim.
You can design your entertainment and simply present your planner with your wishes. It is the planners job to hire the musicians, make sure the contracts are correct and arrange the insurance, if this is needed. If you've arranged to get married outside and it rains, the planner will usually have a second location up their sleeve and you won't be out of pocket.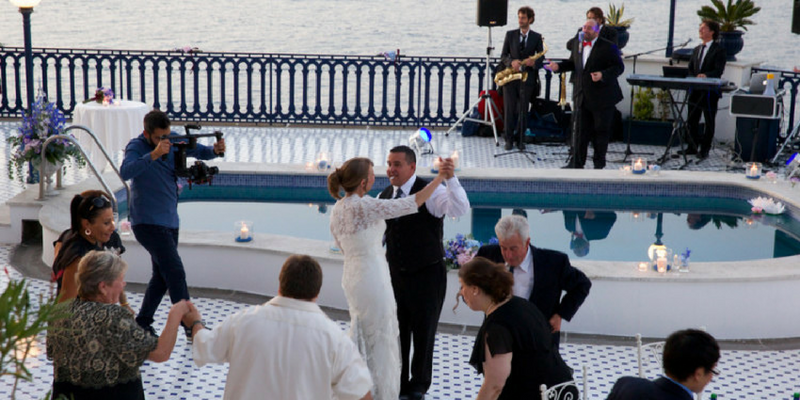 Keeping the guests happy
An important part of any special ceremony is the happiness of your guests. Some may want to organise their own accommodation and transport, but you'll find that most of your guests will be very content once you give them a single email address or phone number to contact and tell them that the planners have everything covered.
Once the guests have arrived in the destination their transport to and from the airport can be organised by the planning team. Whether you need to hire a villa or suites of rooms in a luxury hotel, you won't have to worry – let the professionals take the strain. Local shopping trips can be organised in case any of your guests want to indulge in some retail therapy before or after the wedding.
Fun for everyone
While you may be enjoying your honeymoon or your own private relaxation, your guests might want to use the occasion as a mini-break. The event planners can organise excursions, exclusive visits to private villas or art galleries, culinary classes or even luxury cruises. This will ensure that everyone will enjoy your memorable event.
Instead of asking whether you should use a wedding or event planner, maybe you could be asking why on earth wouldn't you. All you should be caring about is the enjoyment of your day and the happiness of your guests – leave the worrying to others.
For more weddings advice and inspiration check out our all our Wedding Venues & Packages worldwide along with some helpful tips and FAQs for couples booking their wedding.
To help you find YOUR perfect wedding experience you can choose to search by Wedding Venues / Hotels, Wedding Packages or Wedding Specialists including wedding planners. event services, specialist venues and bespoke wedding experiences and experts.
Then simply use the filters to narrow down the choices by selecting: the type of wedding services you're looking for such as a wedding blessing or a legal ceremony; the setting or venue style; included romantic experiences and much, much more (even if you've no idea of the destination you're looking for).
P.s. We also do Honeymoons - including honeymoon hotels / accommodation, honeymoon packages and honeymoon specialists.