Responsible Romance Travel - Where to go in 2023?
Responsible travel is not just a passing trend.
Today's tourists are increasingly concerned about the impact their trips have on the environment.
And since tourism has historically been viewed quite negatively for NOT protecting local communities and natural surroundings, we are now seeing more hotels and resorts address these issues and recognise the importance of responsible tourism.
If you're looking for your next romantic trip, honeymoon or even planning a destination wedding, but you are worried about how 'responsible' you can be, fear not! There are many possibilities and destinations offering more sustainable means of travelling abroad!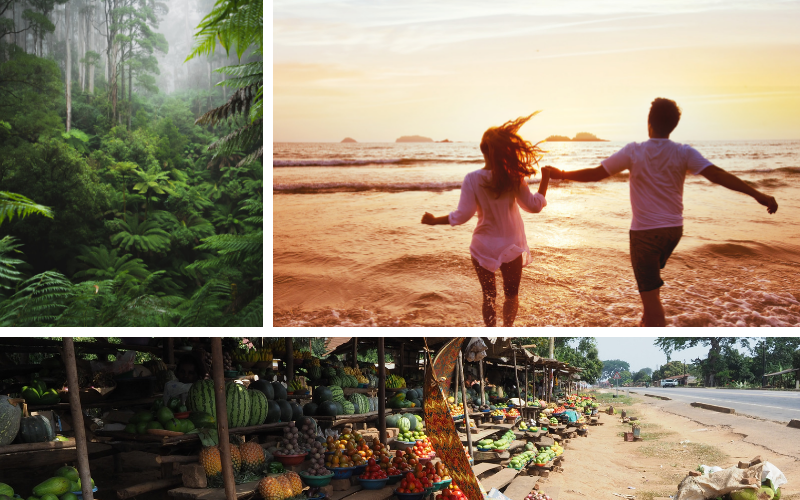 What is Responsible Tourism?
Responsible tourism is essentially the minimisation of negative social, economic and environmental impacts caused by travelling.
This kind of tourism has positive rather than negative outcomes, seeking to protect the environment and help local communities. Responsible tourism is changing the nature of travel in the world today. Being responsible involves leaving a positive mark on the places you visit and doing everything you can to protect local areas and culture, animals and the landscape!
What you can do...
Both hosts and travellers can ACTIVELY behave in ways that make tourism more sustainable. It puts responsibility on you 'the visitor' to police yourself and ensure you are respecting the environment, while prompting hosts to provide sustainable resources and look after their surroundings (Because the customer is always right!). This includes respecting nature, such as picking up rubbish, spending money with local businesses and using renewable energy sources. For example, choosing to stay in local accommodation will help prompt community development!
Responsible tourism has become much more relevant in the last few years, as more efforts have been made in various industries to go 'green'. The tourism industry continues to boom, and many are concerned with its impact, particularly on pollution and local communities. Since a climate emergency has been declared in numerous countries, finding more sustainable ways to travel is a great way to help save the planet! Even more, trying to accommodate growing numbers of tourists is becoming increasingly difficult for countries, particularly poor countries with limited resources. Tourists are often directed towards benefiting big businesses, which local economies struggle at the hands of.
Boosting local economies is a fantastic way to travel responsibly and ensure your travel is making a positive impact.
How Responsible Tourism is Changing Travel
While we all know the environmental damage caused by pollution from air travel, there are also many other changes you and your partner can make on your next romantic getaway to ensure you are minimising your carbon footprint and helping local communities along the way.
We can definitely see responsible tourism changing the way couples experience their holidays.
While riding elephants was seen as a must-do romantic activity when visiting Thailand, the dangerous and harmful aspects regarding the treatment of the elephants has become more apparent. Taking part in an activity that can harm its animals shows how tourism can have a negative impact. The banning of elephant riding shows the impact of responsible tourism, since animals are being protected and couples are taking part in other cultural activities that help local communities!
Leading the way...
Palau, a small country in Oceania, introduced the Palau Pledge in 2017 as an agreement between locals and visitors that the natural landscape and wildlife will be protected. Visitors have to sign the Palau Pledge in order to enter the country, and it acts as a passport Visa stamp. Tourists must vow to appreciate the natural beauty and not do harmful things such as poach animals or litter. It has been praised by international leaders and environment groups as a huge step forward in responsible tourism, especially since it has gone further to provide education, and a compulsory in-flight movie, about how to treat the environment! The local impact was huge, with the pledge helping locals protect their country and continue to allow visitors to enjoy its beauty. The country remains to be picturesque despite the number of tourists outweighing the locals, and the environment is being well looked after!
Why We Should Care About Responsible Tourism?
As a traveller, finding more responsible ways to travel is a great for enhancing your cultural experience on the trip
You can create a meaningful connection with local communities while learning about the prominent social, cultural and environmental issues.
You'll be helping local communities economically, allowing them greater benefits and increase their well-being.
You'll be keeping natural surroundings pristine and allow the natural landscape to thrive
Hosts are able to give back to their country and help local people by providing them with jobs and services
Besides, what is more romantic than visiting a new country, immersing yourselves in a new culture and appreciating natural beauty?
Best Destinations for Being Responsible & Romantic
We've picked out some of the best destinations for you if travelling responsibly is a high priority for your next romantic trip.
Whether you're heading off to celebrate a wedding or honeymoon, or simply having a relaxing break with your loved one, these places are leading the way in terms of responsible and sustainable tourism!
#1 Fond Doux Plantation & Resort – St. Lucia
As St. Lucia's only true organic resort, the Fond Doux Plantation & Resort is the perfect romantic hideaway for responsible honeymooners and couples. It's an eco-friendly colonial resort amongst a 250-year-old working plantation and is at the heart of its local community!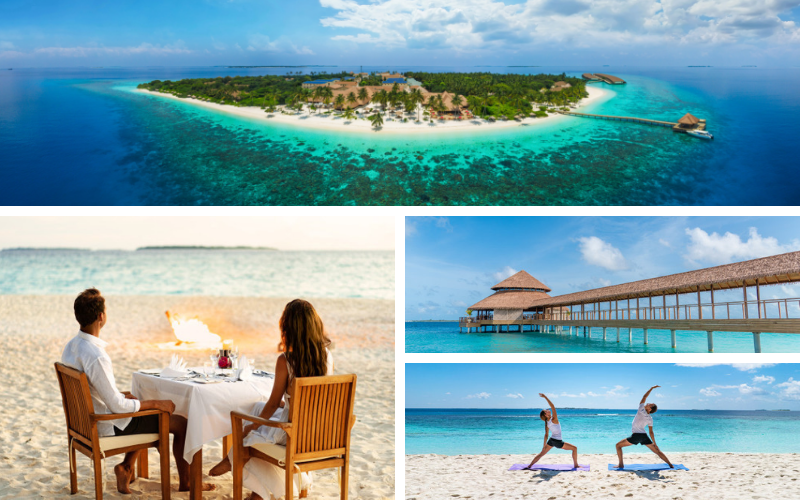 #2 Reethi Faru Resort, Raa Atoll - Maldives
Indulge in luxury responsibly by visiting the Reethi Faru Resort in the Maldives! In particular, the hotel has been concentrating on the importance of coral conservation ever since the construction of the resort. They have created their own "Reethi Garden" or coral garden to salvage damaged coral. They also intend to create a sustainable long-term project to preserve the coral by the resort. Coral reefs are a staple of Maldivian waters and projecting them is crucial to the natural environment of the island.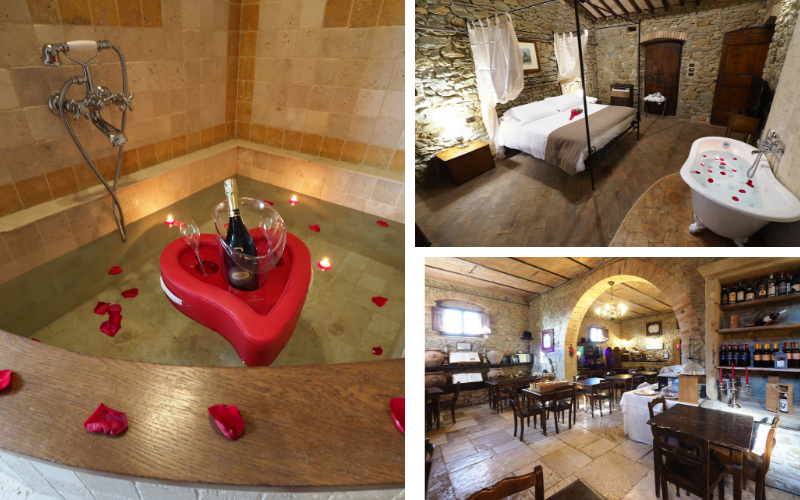 #3 Ecoresort Il Cantico Della Natura – Italy
For a responsible trip to Europe, Ecoresort Il Cantico Della Natura is an amazing property to visit that has combined a romantic stay with total respect to nature! They offer a completely green eco-suite that provides a unique experience, and they rigorously apply organic farming methods.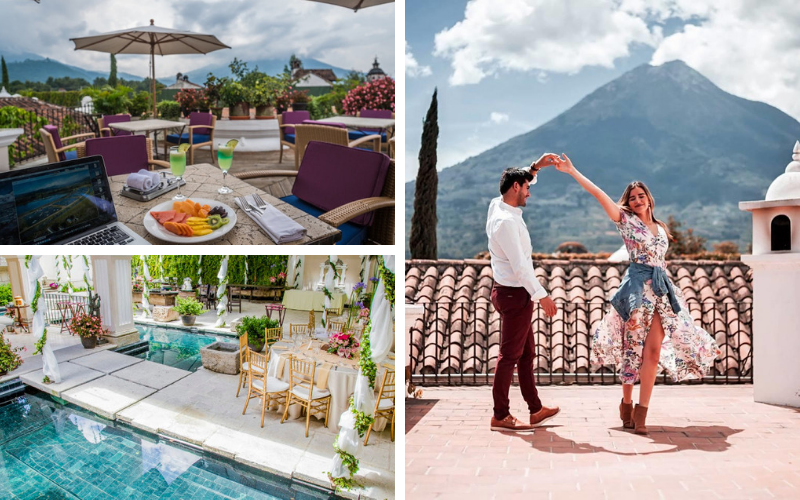 #4 Pensativo House Hotel – Guatemala
Pensativo House Hotel are very much involved in the community, since they volunteer every year to promote sustainable tourism in the business, social and cultural areas. As well as this, they participate in the Good Deeds Day, a global movement to do well and try and improve the quality of life in the place they live! The host makes a lot of effort to promote responsible tourism and improve their cultural surroundings.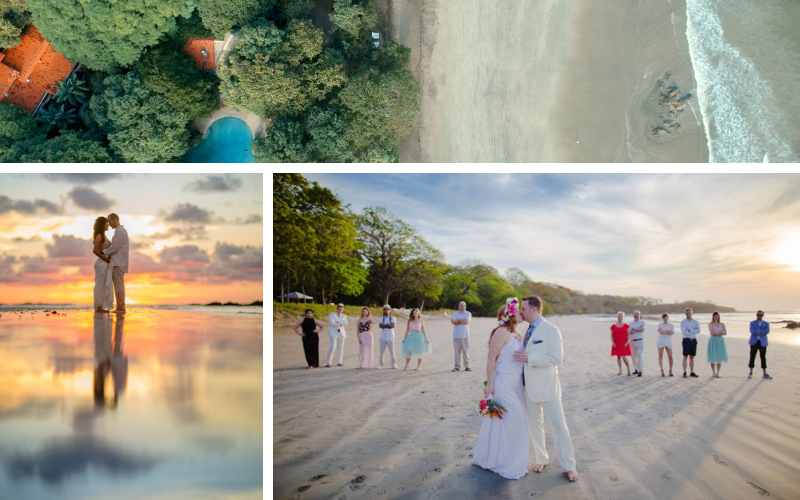 #5 Capitan Suizo Hotel – Costa Rica
Impressively, the Capitan Suizo Hotel has been certified with the Certification for Sustainable Tourism (CST) since 2011. In 2013, the hotel achieved 5 leaves, the highest possible level! With complete respect towards the culture, traditions and character of the country, Capitan Suizo Hotel are committed to treating the nature and animals with love and respect. The hotel supports a non-profit organisation to improve national parks, as well as participating in a project for reforestation and using only organic fertiliser. Additionally they also carry out environmental information in schools, provide financial and in-kind support to various local committees and signed the Code of Conduct for the protection of children and young people from commercial sexual exploitation in Costa Rica.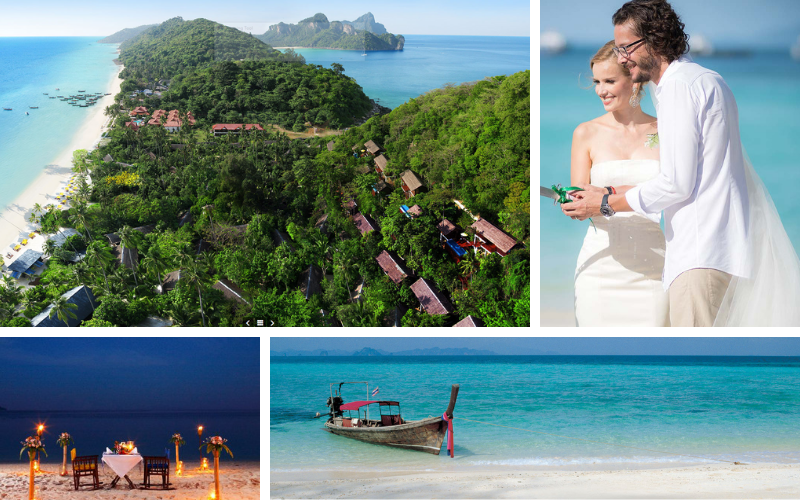 #6 Zeavola Resort – Thailand
This gorgeous wedding destination in Thailand won the World's Most Sustainable Boutique Hotel in 2014! From implementation of energy efficient devices to embracing the local community, the Zeavola Resort has really brought about positive change as a tourist destination. The resort continually supports local community projects and eliminate the use of plastic throughout the hotel.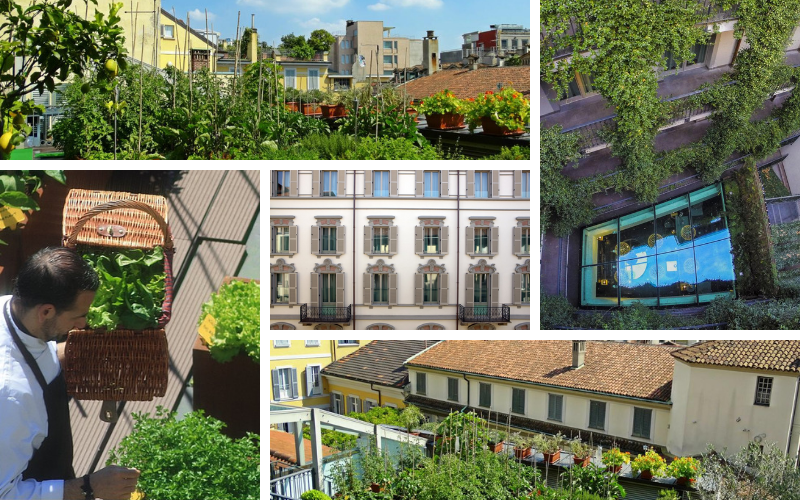 #7 Milano Scala – Italy
Situated in the gorgeous city of Milan, the Milano Scala is the first hotel in the city with zero emissions! The hotel has a garden roof terrace for growing its own produce and it has been focused on the environment ever since it was developed and continues to be a landmark in terms of responsible tourism. They offer biodegradable 99% complimentary toiletries in the bathrooms and recycle packaging to reduce sources of pollution. Even more, the hotel makes use of an 100% electric motor car and adopts water-to-water heat pumps for the production of heating and air conditioning.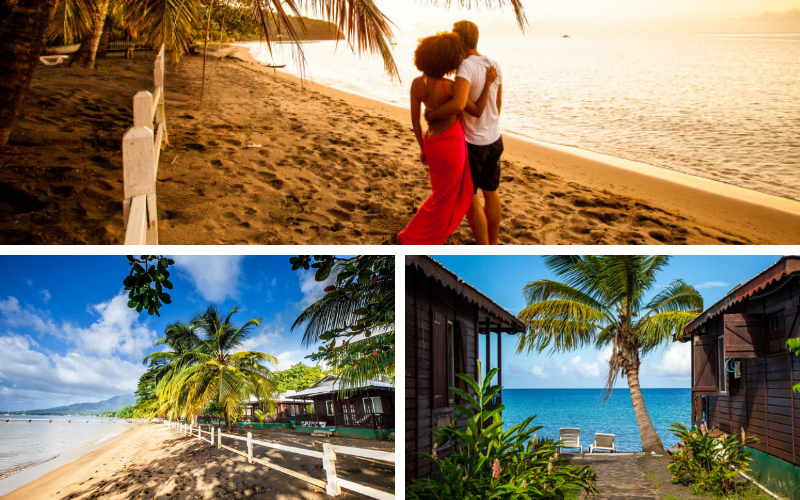 #8 Picard Beach Cottages – Dominica
Take a beautiful eco-friendly trip to the West Indies by visiting Picard Beach Cottages! This family-run boutique hotel allows you to immerse yourself in nature by offering environmentally sensitive operations and have on-going wildlife protection in place. Situated close to the Cabrits National Park and hosting an array of wildlife, there is no better way to connect with the environment and help protect the landscape!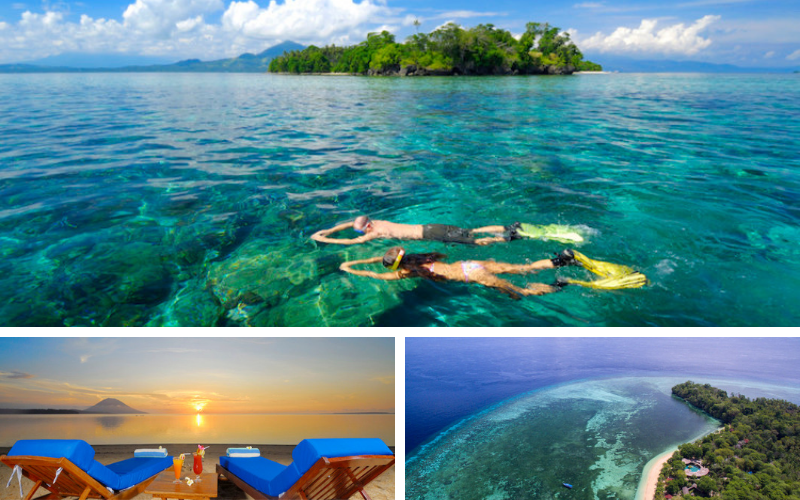 #9 Siladen Resort & Spa – Indonesia
In the heart of the Bunaken National Marine Park lies the Siladen Resort & Spa, a boutique dive resort offering a romantic tropical experience that embraces the environment to the full! They behave in a socially and environmentally responsible manner in order to fulfill their mission in helping the local community. They avoid the use of plastic bags and water bottles, invite local children to take part in environmental projects and even pay for the vaccination and sterilization of pets!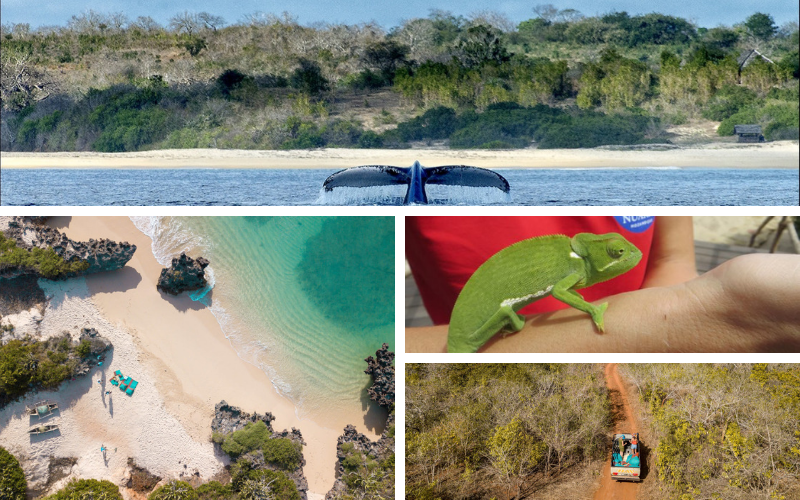 #10 Nuarro Lodge – Mozambique
This breathtaking resort was built by the local community using naturally sourced materials, making it the perfect eco-friendly romantic experience. Nuarro Lodge generates its own power and clean water through renewable energy sources, despite it being a remote location! The resort fully endorses responsible tourism, directly involving itself in the local community by creating jobs for residents.


To enquire and get a private quote for any of our featured romantic breaks and experiences - simply send a direct message to each host via their hotel / company page.
And if you need more ideas to find your perfect Romantic Break? **SIGN UP HERE** for our weekly Romance & Travel tips, special offers and recommendations.