Sicily or Sardinia? - Romantic Italian Islands
Renowned for its romance, Italy is a destination which feels tailor-made for lovers.
Whether you want a wedding under sunny skies, a honeymoon haven, or a loved-up getaway - Italy will have you head over heels with all it has to offer.
Architecture...opera...art...blissful beaches...pristine pools...history...culture...and of course the glorious food and drink, will have all of your senses seduced as you find yourselves sun-kissed and sipping Prosecco.
Home to the world's most heart-bursting love story - Romeo and Juliet - Italy is all about romance, and hey, it's famed for being timelessly sexy so it's a pretty perfect place to choose for your paradise trip. And with Sicily and Sardinia being the largest of the many Italian islands, they're high on the list of Italy's holiday hotspots.
Layers of culture and fascinating history with Caribbean-worthy coastlines and tranquil countryside too
Imagine endless warm days followed by stargazing strolls and you get a sense of how Sicily can make you feel. Breathe in the sweet scent of the lemon groves and get lost with your lover, playing a quick game of kiss chase perhaps? Hunt out the historical mosaics which adorn the island, all of which will fascinate and fill your heart as you see new things together. The most magical displays of this art are the golden mosaics in the great Cathedrals of Monreale and Cefalu, as well as the Palatine chapel in Palermo and the Villa Romana Del Casale near the town of Piazza Armerina; you'll both be blown away by the beauty.
Heading off on a day trip? A great choice is the secluded ancient island of Motya. Here you'll feel as though you have the entire island to yourselves roaming around the Phoenician ruins. Take it all in, steal kisses and hold hands, a truly tranquil togetherness, just the two of you.
Romantic Retreats in Sicily
If you adore the idea of romping through serene scenery, then Baglio Soria Resort and Wine Experience is a perfect place to stay. This recently opened resort is nicely nestled in the vineyards and countryside of Trapani, in western Sicily. From here you can sail off to the Egadi Island or take a trip to the ancient Greek Amphitheatre for the sights and sounds of traditional theatre and music. Endless options of things to explore are matched by the handsome offerings back at the hotel. With uninterrupted views from the panoramic terraces and a picturesque pool for lazy-day dips, this adult-only boutique resort is a charm, with stunning food - and of course the wine - which is out of this world.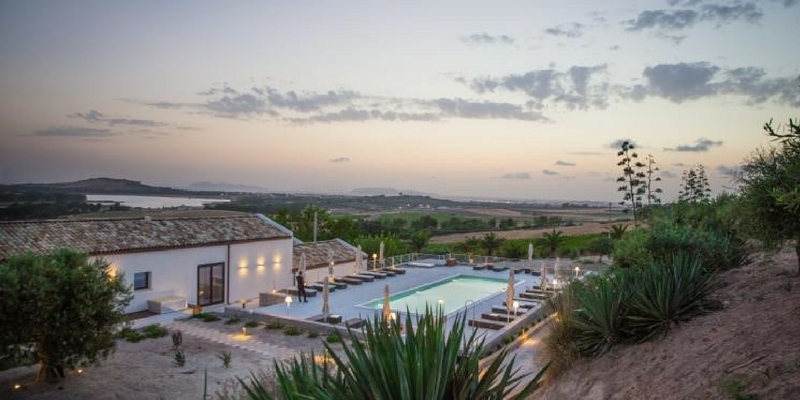 With spectacular sea views and the feel of a heavenly hideaway, another beautiful location for your Italian escape is VOI Grand Hotel Mazzarò Seapalace where you will both be welcomed like old friends. A mesmerizing mix of art, nature and culture, this boutique hotel in Sicily's Baia Di Mazzaro has an irresistible allure. Exclusivity is paramount here, with your every wish, however whimsical, happily attended to. A private beach, pool, and a swish wellness centre offering indulgent face and body treatments, means that this is a place where the two of you can really take your time to relax.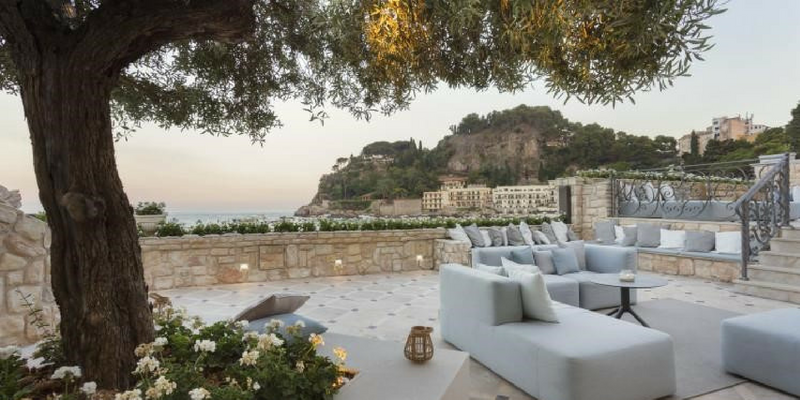 Sirens Bay is the sumptuous setting for the dramatic design of VOI Grand Hotel Atlantis Bay. This unique luxury venue is simply spellbinding and will have you feeling pampered and privileged from the moment you arrive. With genuinely gigantic terraces and a solarium on its own private beach, the grandeur of this place, teamed with absolute privacy, make it a dreamlike destination. Within walking distance of the beautiful town of Taormina - set high above the bay with the most amazing views across to Mount Etna - this resort is a fantastic find for all of the romance that your heart desires.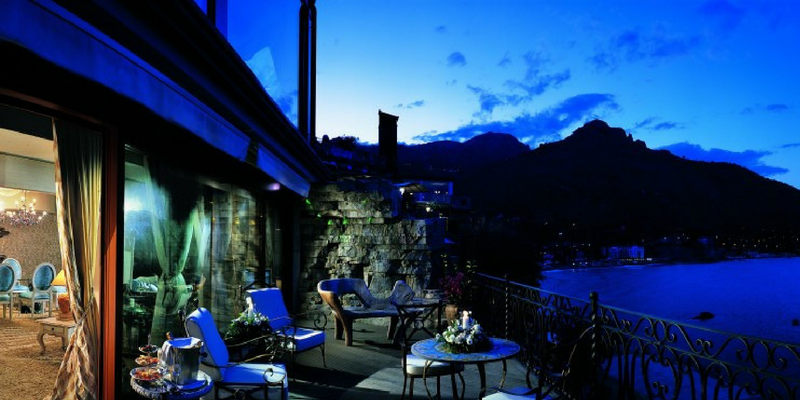 Experience Sardinia's Carefree Sophistication
With a superstar status, this sophisticated island is famed for fishing boat trips, white sand beaches, water sports, golf, boutique shopping and ancient archaeological sites.

Boasting beautiful unspoilt backdrops of rugged granite peaks and seductive natural vistas, Sardinia is a sensational location, surrounded by a clear blue sea. Visit Roman ruins, meander amongst boutique bars and shops, and discover together the stunning history of Spanish Baroque. With a carefree castaway coolness, Sardinia seems like the calmer little sister to Sicily; a laid-back island loaded with love.
Luxuriate wholeheartedly with your partner by staying at Sardinia's Hotel Romazzino, an indulgent hilltop hotel overlooking the most beautiful bay of Costa Smeralda. A private beach and freshwater pool awaits you both, with views that will make this trip stay in your memories forever. Feel seriously spoilt at the spa, share each others company in the pastel-hued suites, and enjoy the spacious lawns of the golf club in this superb setting. Take a guided tour to the famous Nuragic complexes or go shopping in the upmarket boutiques of Porto Cervo. A guaranteed delight of a destination.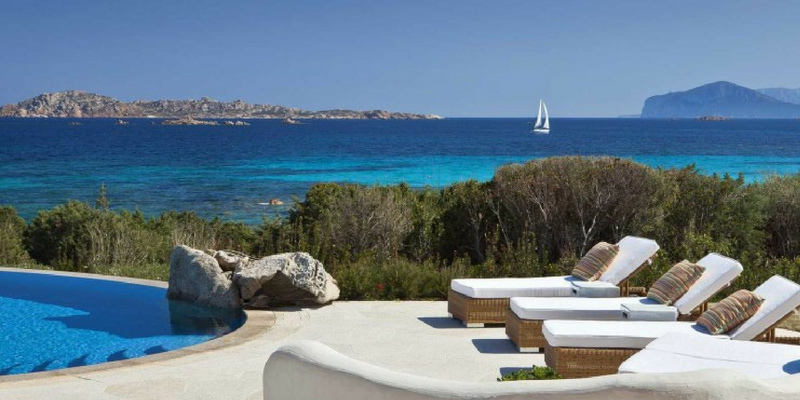 If you're looking to immerse yourselves in the bosom of mother nature whilst enjoying a de-luxe environment, Hotel Pitrizza is an inimitable option. With extravagant sea views, this hotel built by famous architect Luigi Vietti, deliberately doesn't disturb its natural surroundings. Amidst rambling rocks and lush local greenery, this venue blends seamlessly into its landscape. An intimate feel will ensure you're both fully relaxed as you envelop yourselves in this holistic haven. Perfect for small parties, the carefully clustered villas ensure an air of complete comfort. Near the very cute village of Porto Cervo and with boat trips to Maddalena Archipelago, there's plenty of adventures to be had. You'll want to indulge some time at the resort too though, as this setting will have you smitten.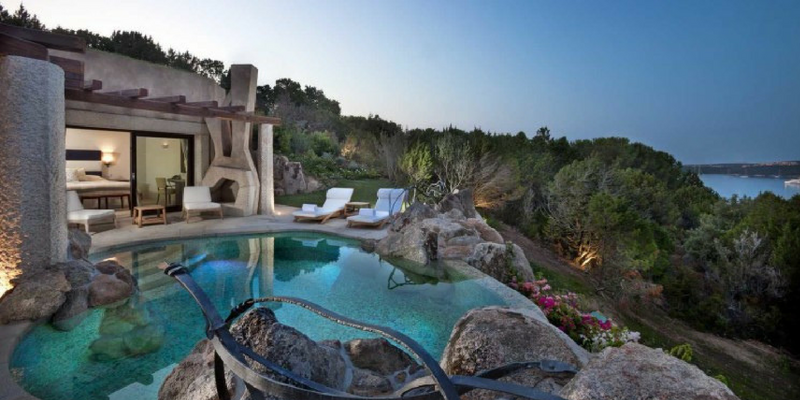 Also built by Luigi Vietti is Cervo Hotel, right in the heart of Porto Cervo. Gaze down upon the gorgeous Piazzetta of boutiques and the marina below, a very chic place which has been featured in films and photo shoots galore! This is a spot for the cosmopolitan couple who enjoy a taste of the nightlife, mixing with locals and other loved-up wanderlusters! Distinctively designed, this hotel has two, yes TWO pools, a golf club, spa and a private beach. All the delights of local dining will be right on your doorstep, so you can flirt with new flavours and try new tastes. A dynamic destination where you can enjoy modern luxury whilst experiencing the true local lifestyle.
A heavenly hideaway for you and your beau is a great option if you like to get away from it all and take time out for privacy together. Hidden within large lush gardens, Forte Village has a feeling of being a world all of its own, with views of the sea which will make your eyes pop! This large resort is a peaceful, beautiful perfection, with modern comforts and a sense of romance, in abundance. Couples massage, wine tasting treats or some hugs in a hot tub; this resort has all you want and more. It includes a theatre under the skies, multiple options of accommodation and a beach where you can be as lazy or as lively as you want, plus, it has a whopping 21 delicious restaurants to choose from! The sea view suites are stunning, and with Teulada just along the coast, and the ruins of Nora as a local sight to see, you'll be spoilt for choice on how to spend this time together.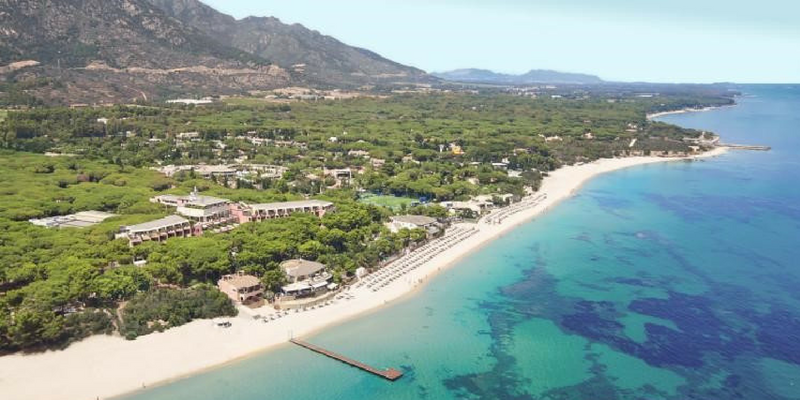 Stone built sophistication snuggled amidst a park of palm trees is what you'll find if you head to Hotel Costa Dei Fiori in southern Sardinia's Santa Margherita Di Pula. With surrounding sea and gorgeous greenery of over 400 trees, this tasteful and traditional hotel is sure to sweep you off your feet! Many beautiful beaches are within driving distance and a shuttle can take you to the nearby Chia beach or to the pretty little town of Pula. With rose petal baths, couples massages and champagne breakfasts all available on request, this is a very striking spot to spend time in with your significant other.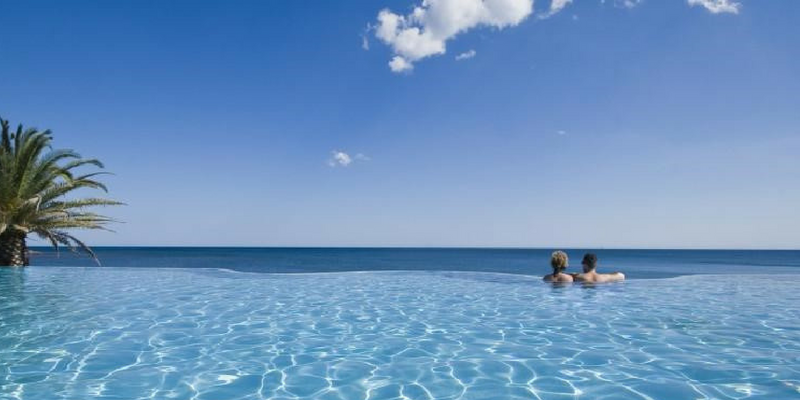 Few other places on earth can rival Italy when it comes to romance, even the capital Rome when said as 'Roma' by the Italians is AMOR spelled backwards so it's no wonder we all want a piece of their passion! Let Sicily or Sardinia serenade you both, this is where the next chapter of your love story begins.