Trends Alert: New and Exciting Destinations for Romance, Honeymoons and Weddings
Whether you are dreaming of a destination wedding... an unforgettable honeymoon... or you're planning a surprise getaway for your partner - looking a little further afield than the most popular romantic destinations can reveal some real hidden gems.
Here's some travel inspiration if you're a couple who like to stay ahead of the crowd...
#1 Rarotonga, Cook Islands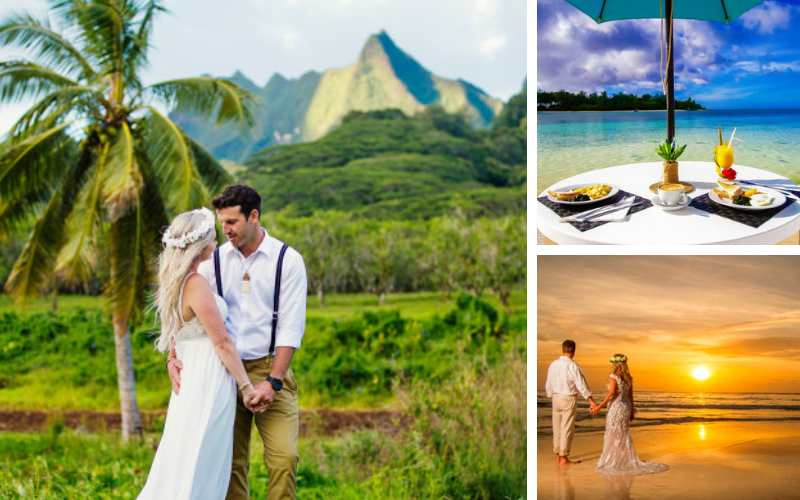 A tropical island utopia hidden away in the azure South Pacific, Rarotonga is a tranquil paradise with a twinkle of romantic adventure.

Spend a tropical honeymoon or romantic escape luxuriating in the white palm-fringed beaches while you wait to sample the evening's local cuisine, or spend your romantic getaway exploring the islands spectacular caves or snorkelling in the crystal waters before popping the question beside the irresistible Muri Lagoon.
Where to stay in Rarotonga?
For the ultimate experience, stay in the Muri Beach Club Hotel – a truly romantic sanctuary surrounded by imposing volcanoes against a tropical island backdrop. With proposal and honeymoon packages available, Muri Beach Club Hotel can turn this ethereal destination into proposal paradise, honeymoon heaven or dream wedding destination.
#2 The Gambia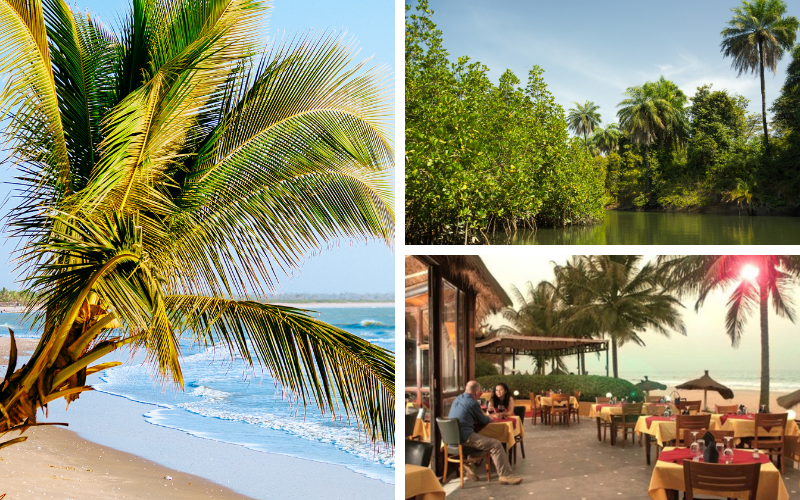 If you're looking for a world class beach destination with swaying palms and endless sandy shores, then The Gambia may be just the ticket. Africa's smallest nation is a beach paradise that will tick all your honeymoon boxes, plus the wildlife here is incredible and makes this so much more than just a beach holiday.

Where to stay in The Gambia?

Set on the beautiful 800 metre long & 50 metre wide sandy beach of Kotu (the longest beach in the country), the Kombo Beach Hotel is a popular and lively hotel, attracting international guests and honeymooners. Alongside lazy days on the beach, couples are encouraged to get adventurous with highly recommended excursions including; tours of the crocodile pool in Bakau, the Abuko livestock market, and boat trips to the oyster bay
#3 County Galway, Ireland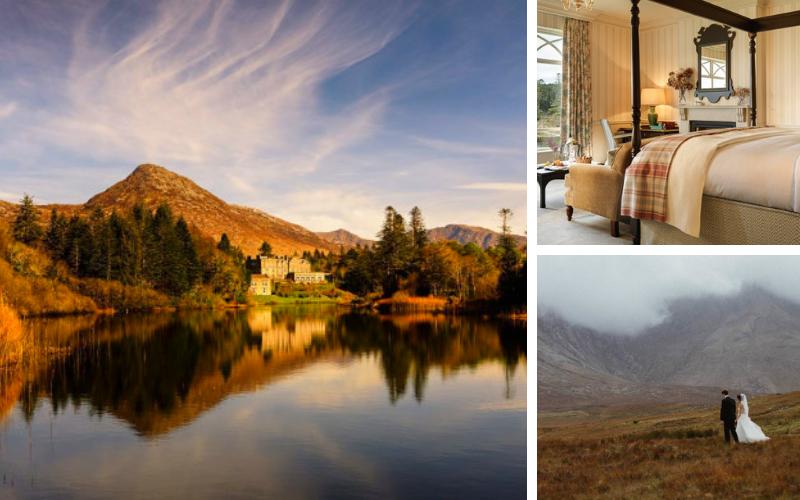 With its unique contrast between nature, history and modernity, Ireland is an emerald gem not to miss. Spend thrilling evenings together taking in the bright lights of Galway city's bohemia, before spending the day exploring the country's impressive historical relics.
And for couple's looking for something a little slower paced and intimate, why not take it easy and enjoy each other's company surrounded by the abundant countryside and charming coastline of this ancient island.
Where to stay in County Galway?
Savour the lush, green serenity of the Irish countryside in the sumptuous Ballynahinch Castle Hotel and Estate. The historic 18th-century castle boasts impressive original features and plenty for couples to do on the grounds. Its grandeur in perfect contrast with its understated, quiet romance, it's an ideal destination for a wedding, honeymoon or romantic retreat.
#4 Quito, Ecuador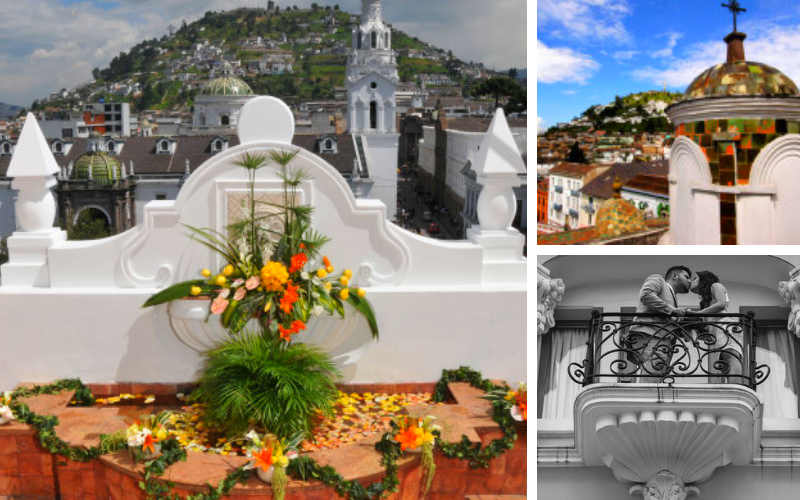 Quito is great destination for couples with many unique and romantic attractions. This is historical luxury with a modern feel, a bustling city with a breath-taking volcanic backdrop and the ideal place for culture lovers to spend quality time together exploring fascinating museums and majestic architecture, such as the La Compañia de Jesús church, before taking advantage of the laid-back Quito nightlife for a date night to remember.
And you're looking to place to propose or want to share some truly memorable moments during your trip, top romantic recommendations include; holding hands as you straddle the equator, a cable car ride over Ruca Pichinicha volcano or climbing 9000 feet above sea level to the Paneccillo Hill for amazing views over the city.
Where to stay in Quito?
The Hotel Plaza Grande tops off this wistful city break, its historical importance oozing from the magnificent ballroom and gorgeous views of the volcanic hills – scenery ideal for that romantic proposal or even your first dance!
#5 Hanoi, Vietnam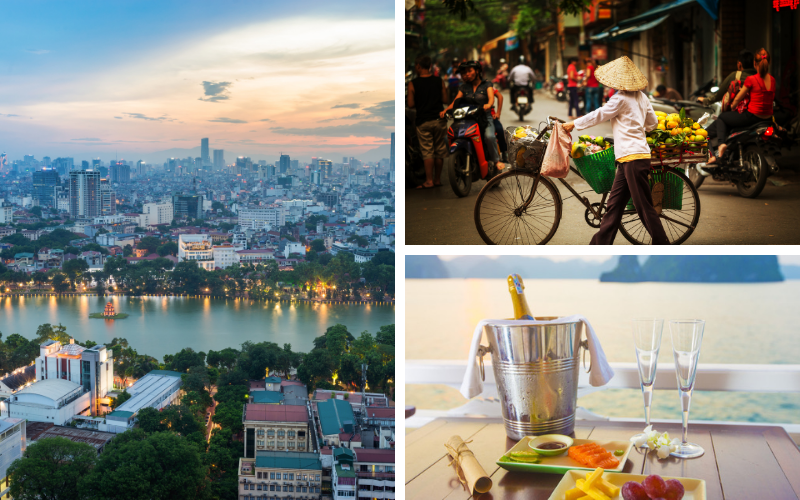 Nestled on the banks of the famous Red River, the ancient capital city of Vietnam boasts an eclectic mix of vibrant nightlife, a rich array of attractions, along with the sublimity of its holy places.
Where to stay in Hanoi?
Ideal for couples of all ages, Hanoi is an excellent getaway for culture lovers, and The Chi Boutique Hotel in the centre of Hanoi is the ideal hub to make memories exploring the cultural blend so unique to the capital.
Spend the day at one of the city's spas before retreating to the Chi Boutique for an evening spent sampling cocktails on the rooftop bar while enjoying a date night against the beauty of the Hoan Kiem Lake. You can also book a special package to include a unforgettable cruise to World Heritage Site of Halong Bay - See full details and book The Chi Boutique Hotel
#6 Malaysia
The beautiful Malaysian landscapes are some of the best in South East Asia. With its unique array of beachfront, greenery and city buzz, Malaysia has something for couples of every taste. Take it easy on one of the rainforest-framed tropical island beaches, or venture into Malaysian culture with great nightlife or its annual festival of lights at Kek Lok Si Temple.
Where to stay in Malaysia?
For a romantic wellness retreat, the Banjaran Hotsprings Retreat, surrounded by hot springs and hills is the idyllic spot. With an array of villas to choose from, take it slow and rejuvenate in the retreat's geothermal hot spring dipping pools, before getting back to nature (and each other) in the meditation cave.
For spa-like tropical luxury, the oceanfront elegance of The Danna Langkawi is an ideal choice for your destination wedding or honeymoon. Hold hands and take in the captivating landscape on an elegant sunset cruise after a day of pools and palm trees. For the more adventurous couple, island hopping and mangrove tours are 'must do's' before saying 'I do'.
#7 Lombok, Indonesia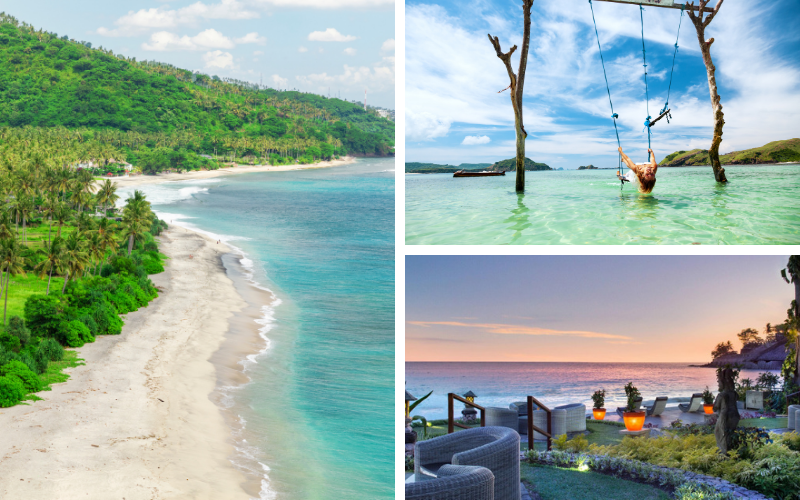 Nuzzled in Indonesia's Nusa Tenggara province, this tropical green paradise is the ideal backdrop for laid back exploration.
Spend your days discovering Lombok's many heavenly beaches, magical forests and unbelievable Gangga waterfalls, or a low-key afternoon sampling the vast shopping choices. The car and motorbike free roads on the island are the ideal opportunity for a slow hand-in-hand stroll along the quiet lanes.
Where to stay in Lombok?
Whether it's a destination wedding, or it's a surprise romantic birthday treat, the Sheraton Senggigi Beach Resort has everything you're looking for in Lombok. This beachfront hotel on the blush sands of Senggigi beach is a romantic nirvana and the perfect island escape to bring your love alive.
#8 Equatorial Guinea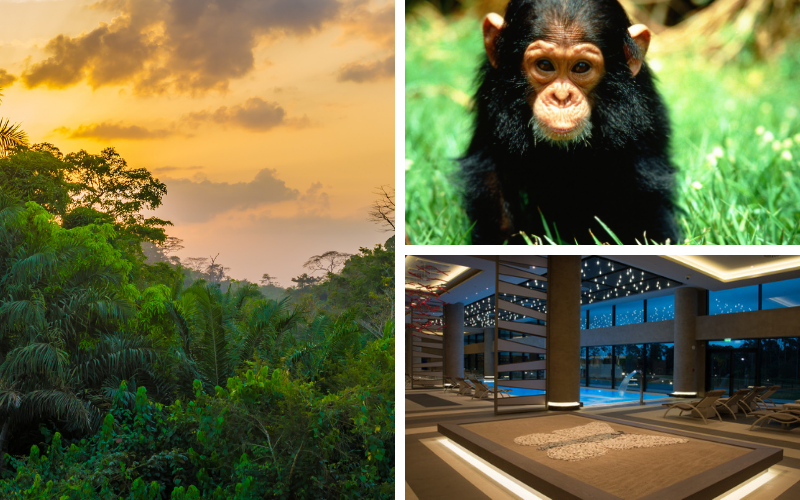 For a magical experience to connect with your loved one, look no further than Equatorial Guinea on the West Coast of Central Africa. With a little bit of everything to choose from and off the beaten track of usual tourist hotspots, its a great choice if you're a couple looking for a new and exciting destination to celebrate your honeymoon or romantic getaway.
Beach lovers should head to the charming Bioko Island, where you can take a stroll on the palm tree fringed beaches before enjoying one of the unique island excursions. Whilst back on the mainland, the tropical forests host a plethora of jaw-dropping wildlife including gorillas, chimpanzees and elephants.
Where to stay in Equatorial Guinea?
For a romantic African getaway, stay in the Grand Hotel Djibloho. This unique and luxurious leisure resort doubles as a secluded love nest surrounded by tropical forest and the serene river Wele, making it quite unique in its offering. During your stay here we highly recommend getting out and about to explore on boat rides, fishing or even a just simple picnic. Whilst within the resort itself you'll have plenty to keep you occupied from it luxury spa to newly built golf course.
#9 Parnu, Estonia
This sandy beach town in West Estonia is a hidden gem of medieval magnificence. Culturally rich, there's plenty to explore. Why not tour the rich history of Pärnu and delight in its spirited history before taking a stroll around its many museums topped off with an afternoon of traditional Estonian arts and crafts.
Where to stay in Pärnu?
History lovers will bask in the rich history of this medieval city, with no better accommodation than the ultra-romantic Luxury Art Nouveau Hotel Villa Ammende.
It's love-filled history a beautiful way to celebrate your anniversary, vow renewal or honeymoon. There's plenty to do at this gorgeous city chateau – with cooking courses and fine wines to indulgent picnics, romance and intimacy are guaranteed.
#10 The Philippines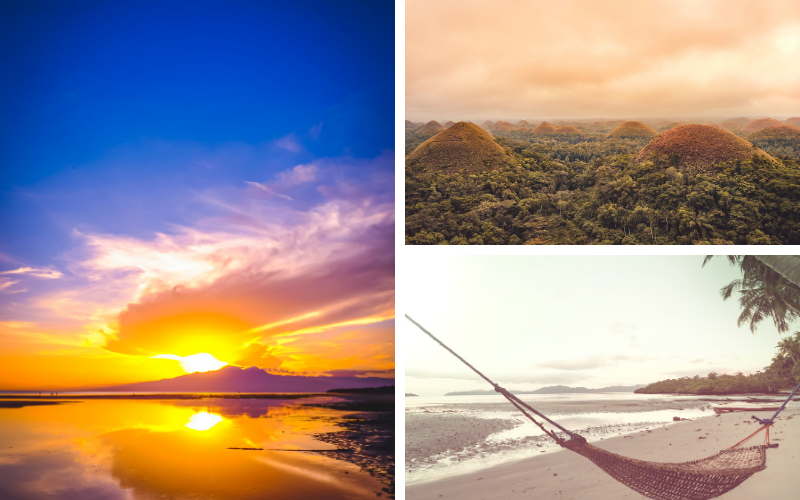 The unique mix of environments makes the Philippines a destination to remember. This jungle paradise has heaps of adventurous potential no matter your tastes in exploration. The traditional rice fields Ifuago are magnificent and make an astonishing backdrop to any anniversary snapshot.

Perhaps you'd prefer to explore the yawning caves of Cabognaw before observing the dramatic chocolate hills that dominate the Philippine landscape. Fancy more of a city break? Bohol has a rich history of churches and Spanish watchtowers to take in a little historical culture.
Where to stay in Bohol?
A sanctuary of tranquillity among this eclectic mix is the Amorita Resort. Awarded Conde Nast Johansen's Excellence Award for Best in Service 2017, this outstanding resort perched on the tropical Alona beach has all you need to relax together after your honeymoon adventures.
#11 Kerala, India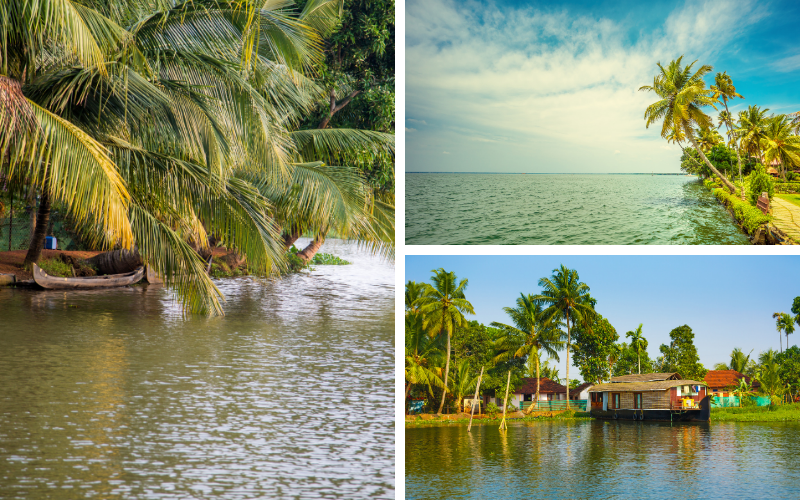 This South Indian coastal state has a vibrant mix of colourful culture and sandy escapism in which to indulge in some traditional Ayurvedic rejuvenation. Experience village life with the locals before exploring one of the vibrant Kerala festivals.
Relax and recover from your excursions together with a romantic walk through the woods before indulging in traditional Ayurvedic healing – bound to bring even the most intimate couples ever closer.
Where to stay in Kerala?
The beautiful beachfront hotel Neeleshwar Hermitage is a hub of tranquillity next to the cerulean Arabian Sea. This rejuvenating haven offers timeless relaxation with various meditation, Ayurveda and spa treatments. With 18 beautiful cottages to choose from, only the overnight cruises might be enough to tempt you out of your honeymoon retreat!
#12 Opatija, Croatia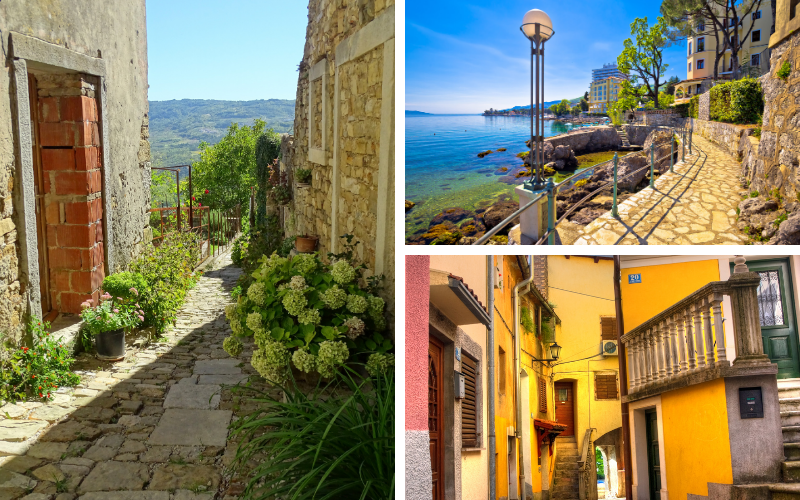 This trendy coastal town on the Adriatic Sea has plenty to offer the couple who wants a little bit of everything. Spend some time leading up to your big day exploring this unique town's diverse landmarks.
Perhaps the Open Air Summer Theatre, the Villa Angiolina, hiking in the Ucka mountain hills, or the stunning Lungomare seafront promenade, Opatija culture has something for every couple's taste.
Where to stay in Opatija?
If there was ever place to spoil yourselves silly... that place is the on the Croatian Riviera. And the best place to stay (for couples demanding uncompromised luxury) is Ikador Luxury Boutique Hotel. The team of dedicated experience planners can cater to your every whim and help make your romantic dreams come true no matter the occasion.
#13 Ghana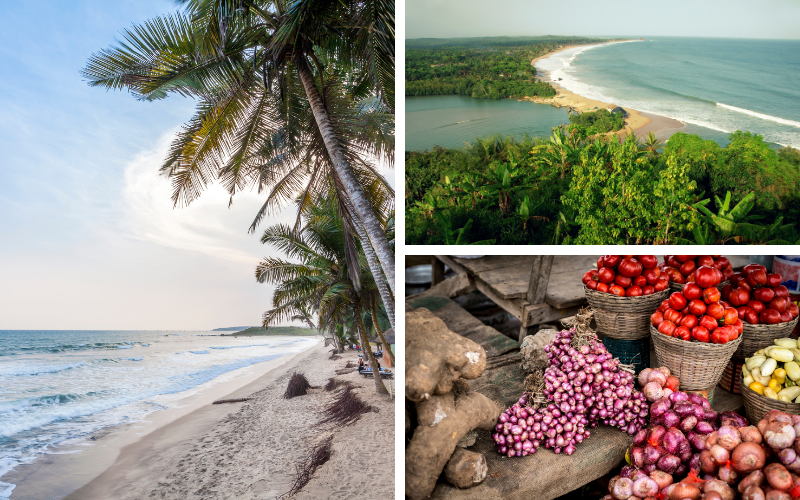 There is plenty to explore together in the refreshing mountain weather of West Africa. A great mix of modern life, history and traditional culture, it really is the travelling couple's paradise.
Celebrate an anniversary beside the impressive Lake Volta – one of the biggest manmade in the world, or propose in front of the unforgettable Boti Falls followed by the beautiful butterflies in the Atewa-Atwirebu forest or the inspiring Aburi botanical gardens.
Where to stay in Ghana?
For an intimate honeymoon you'll never forget, the Peduase Valley Resort is the perfect place to stay. The intimate hilltop destination promotes wellness and healthy living, with its spa, gym and pool perfectly complementing the indulgent but balanced cuisine. Close to the capital Accra, this small property promises a personalised experience designed to inspire intimate romance. Alternatively the Royal Senchi Hotel & Resort is a riverside retreat overlooking the serene Volta River and treating couples and honeymooners to twilight boat cruises and romantic dinners.
#14 Kenya (African safari)
Kenya offers an unforgettable adventure into the natural world. This East African country is famous for its Maasai Mara and its big 5, but it also has hidden gems waiting to complete your romantic adventure. For example, nowhere has sunsets quite like Kenya, and timed right, catching the silhouette of a passing giraffe at sundown is a once-in-a-lifetime experience bound to bring exploring couples ever closer.
Where to stay in Kenya?
With its unique mix of adventure, beauty, and excitement, Easy Go Safaris will make your honeymoon, anniversary, or romantic break truly magnificent. With meals, transport, and accommodation taken care of, you have peace of mind knowing everything is taken care of. Relax in style at a luxury beach hotel in Diani... find your wild side staying in an exclusive tented camp... or celebrate special romantic moments with a candlelight dinner under the stars overlooking Manda Bay. Their team will lead you on thoughtfully designed romantic tours, taking in renowned game reserves and beauty spots, with gorgeous panoramic views at every turn.
#15 Costa Rican Highlands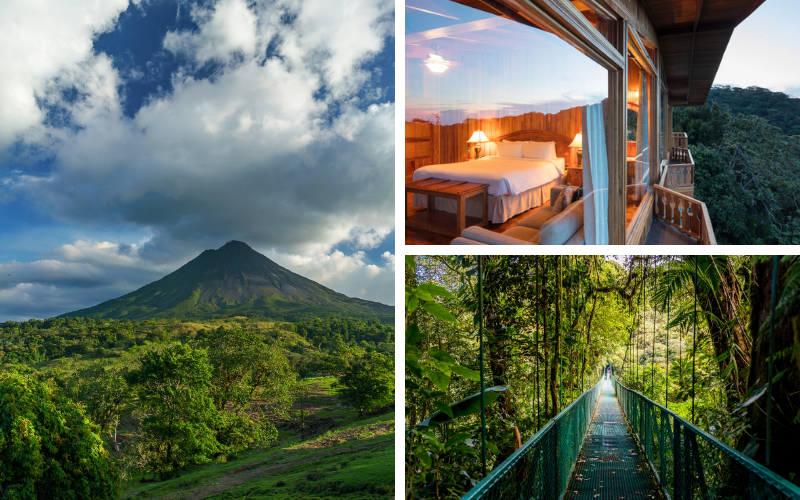 Whether you want adventure, relaxation or a little bit of both, this green habitat between the Pacific Ocean and the Caribbean Sea has everything you need for your romantic event.
This lush green paradise is home to 4 UNESCO World Heritage Sites, along with an abundance of other attractions to choose from. Spend your honeymoon whale watching in Manuel Antonio National Park or explore with one another the rainforests and jungles that cushion this wild natural environment.
Where to stay in the Costa Rican Highlands?
The cloud forest sanctuary of Hotel Belmar offers everything you need for your romantic getaway. Offering rooms ideal for couples, you'll find private balconies with views of the Nicoya Peninsula and/or Cloud Forest, open bathrooms, and high-altitude jacuzzis. They also have special amenities for honeymooners, anniversaries, birthdays, and any kind of romantic occasion. This is a place you'll never forget.
To find out more, get in touch with one of our expert

Romantic Consultants

at The Romantic Tourist, we'll be more than happy to help you find the romantic hotel or experience for your trip or celebration.