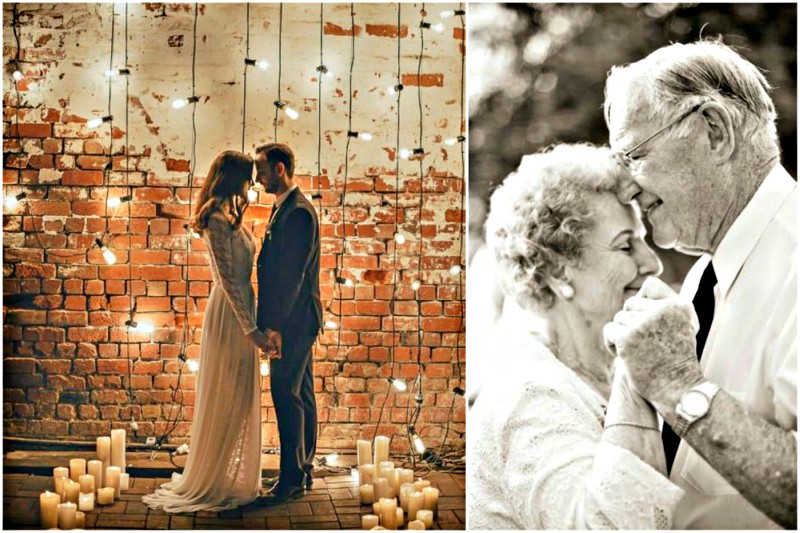 Image: Pinterest & The Romantic Tourist
Milestone Wedding Anniversaries | Romantic Anniversary Ideas & Celebrations
Did you know that a romantic break or holiday is the No.1 way couples around the world choose to celebrate their anniversary?
Whether you're marking the date that you met, married or moved in together, every anniversary is an opportunity to enjoy a memorable, romantic getaway with your partner. However, when it comes to the extra-special milestones in your relationship this is the time to move away from the ordinary and indulge in fresh experiences. This is the time to celebrate your anniversary with style and share something unforgettable.
1ST WEDDING ANNIVERSARY | PAPER
Believe it or not, it's now been a whole year since your wedding day! Following many months of planning, worry and excited anticipation in the seemingly never-ending lead up to your big day, the first year of marriage often whizzes by in a whirlwind of the everyday and uneventful. For some couples the slower pace of their ordinary lives is a much welcomed respite whilst others often find themselves returning from their honeymoon only to experience an unexpected post-wedding come down. One thing's for sure though, by the time your first anniversary comes around you are no longer bright, shiny newly-weds, you are now a fully-fledged married couple and you've just hit your very first milestone. Congratulations!
How to celebrate your first wedding anniversary
The first wedding anniversary is traditionally celebrated with paper to symbolise the blank page of your relationship at a time of new beginnings. Couples therefore often look for paper related gifts for their first anniversary and as the home of two of the world's most famous and widely read newspapers, the New York Times and the Wall Street Journal, New York is a great destination for a first anniversary celebration. Stay at the Sanctuary Hotel New York and they will create a personalised anniversary experience just for you. Whether you want a gluten-free breakfast, VIP access to the latest gallery exhibition or a surprise anniversary dinner in one of New York's top restaurants – everything is possible. And if you want to keep tight to the paper theme why not book a tour of the New York Times building and get a gift copy of the newspaper went to print on your wedding day.
5TH WEDDING ANNIVERSARY | WOOD
Five whole years have passed by since you said "I do" and by now most couples have settled more comfortably into married life. Perhaps you've bought your first home together, moved to a new city, or perhaps your family has grown from two to three, or four, or even more? Chances are you've been through some big changes in these first few formative years of marriage and whilst they may not all have come easy, your fifth anniversary is the perfect time to look back at everything you've achieved together and give yourselves a pat on the back – or even better enlist the grandparents to take the kids for a weekend and book yourselves an Anniversary Break in a gorgeous hotel.
How to celebrate your fifth wedding anniversary
Today, wood may not be an obviously romantic gift (and we are not talking in the biblical sense here) but historically trees have long been recognised as symbols of strength and wisdom, and five years into married life couples are encouraged to celebrate the ever stronger roots of their relationship as they grow in their love and understanding of one another - mistakes, annoying habits and all. A beautiful way to celebrate your fifth anniversary is a romantic break at EPIC SANA Algarve where couples can mark their special romantic occasion by hanging a personalised wooden heart on the Tree of Love – a magnificent pine tree in the resort gardens – where it will hang for as long as nature allows.
10TH WEDDING ANNIVERSARY | TIN
10 years, a decade or 3,652 days together - your tenth anniversary is a milestone truly worthy of celebration and statistics show that couples who make it this far have a good chance of their marriage lasting the full distance. Most of the big changes to you lives have happened and you've survived and come out stronger. From here you can happily know that there are unlikely to be any nasty surprises and having learnt what works for you as a couple and a family you can look forward to living your happily ever after.
How to celebrate your tenth wedding anniversary
You are now the tin can of married couples! 10 years of experience has taught you how to confidently preserve your relationship and longevity is your reward. Perhaps not the most romantic analogy but never the less this is a noble achievement that not all couples reach. To celebrate this milestone why not take a romantic trip to Indonesia, one of the world's largest producers of Tin, and treat yourselves to a luxury beach getaway filled with sun, sand and seclusion. We love the Menjangan Dynasty Resort, Beach Camp &Dive centre where couples can enjoy the ultimate 'Glamping Romance' experience surrounded by blissful white sands and breath-taking blue waters.
15TH WEDDING ANNIVERSARY | CRYSTAL
OK so you'll remember how on your tenth anniversary you celebrated how you'd dealt with all the major life changes that married life can throw at you – moving house, babies, leaving jobs and starting new ones – and you thought that things from here on in would only get better. Well whilst that still holds true, 15 years is the time in a marriage when an affair is most likely to happen and if it does even the strongest of couples will find their happy married world undeniably shaken. As children are getting older and more independent 'Mummy' and 'Daddy' suddenly have the opportunity to be lovers again, roles they may have neglected as time-poor parents. The solution though is simple: rediscover romance with date nights and some adult-only fun.
How to celebrate your fifteenth wedding anniversary
At last an anniversary gift that feels special! Following previous gifts of paper, cotton, wool and tin, Crystal signifies that couples have now achieved something truly valuable. Crystal is a gift that also symbolises the clarity and enlightenment that comes from 15 years of marriage. For an unforgettable and crystal-inspired celebration couples can stay in a Glass Igloo at Kakslauttanen Arctic Resort for a once-in-a-lifetime night of passion illuminated by the rainbow glow of the northern lights.
20TH WEDDING ANNIVERSARY | CHINA
After twenty years together married life is generally treating you pretty well. In fact this is the time when couples can really start to reward themselves: the kids have grown up, you've got a bit more money in the bank and more time at your disposal to spend doing the things you enjoy both together and on your own. You're the couple people look to as an example of how marriage should be done!
How to celebrate your twentieth wedding anniversary
At this stage in marriage China is a reminder of the beautiful yet delicate nature of love - that should never be taken for granted. However, when treated properly, China is also a symbol of the durability and strength of a relationship after twenty years together. Appropriately, why not celebrate your anniversary with a trip to China and book the Villafound Jade Travelling Photography Series where couples celebrating special occasions can capture their romantic moments together and have some fun dressing up!
25TH ANNIVERSARY | SILVER
A quarter of a century! Twenty-five years together is a monumental milestone and one that should celebrated in style. You are the 'happily married couple' that can't imagine what life would be like without each other (even though you sometimes still drive each other mad) and most likely you've become the secret envy of your single or divorced friends, who know by now just what it takes to stay together this long and just how lucky you are to have someone who is there for you no matter what.
How to celebrate your twenty-fifth wedding anniversary
Twenty-five years together is precious and so it follows that Silver should be the symbolic gift for this occasion. A perfect way to celebrate this extra-special milestone is to revisit your Honeymoon destination and whether you choose to stay in the same room in the same hotel, or upgrade to a more luxurious experience if your original trip was on a budget, the memories are guaranteed to be mind-blowingly romantic. This is also the perfect time to think about Renewing your Wedding Vows and share your celebration with your children, family and friends.
30TH ANNIVERSARY | PEARL
After thirty years of marriage you may think you've seen and been through it all. You've shared the best times of your life together and supported each other through the hardest, and you know everything there is to know about each other. Well, put simply - NOT TRUE! Thirty years together gives couples plenty of past experiences to be thankful for but it also a great time to take your relationship on new journeys of discovery for the future be they geographical, spiritual or erotic.
How to celebrate your thirtieth wedding anniversary
The pearl is a symbol of hidden beauty and undiscovered treasures that can secretly lie within, reminding couples to never stop exploring new depths in their relationship because there are always further riches to be found. A beautiful way to celebrate this special anniversary is a tropical trip to French Polynesia where couples can stay at the world-class St Regis Bora Bora resort and harvest their very own pearl (diving experience optional) at The Farm at Bora Bora Pearl Company to take home the ultimate souvenir of their pearl anniversary.
50TH ANNIVERSARY - GOLD
So you've reached the Holy Grail of anniversaries and after 50 years together you are more in love than on the day you got married. No doubt the world has changed a lot since then and you're most likely now the proud grandparents of a whole new generation. Wow, congratulations! You rock romance!!!
How to celebrate your fiftieth wedding anniversary
You are married couple royalty and only Gold could rightly symbolise the wealth and prosperity of the love you have achieved together. Celebrate with family and friends as they toast to your good health and many more years of happiness together.